Benefits of Doggy Daycare for Adult Dogs
Benefits of Doggy Daycare for Adult Dogs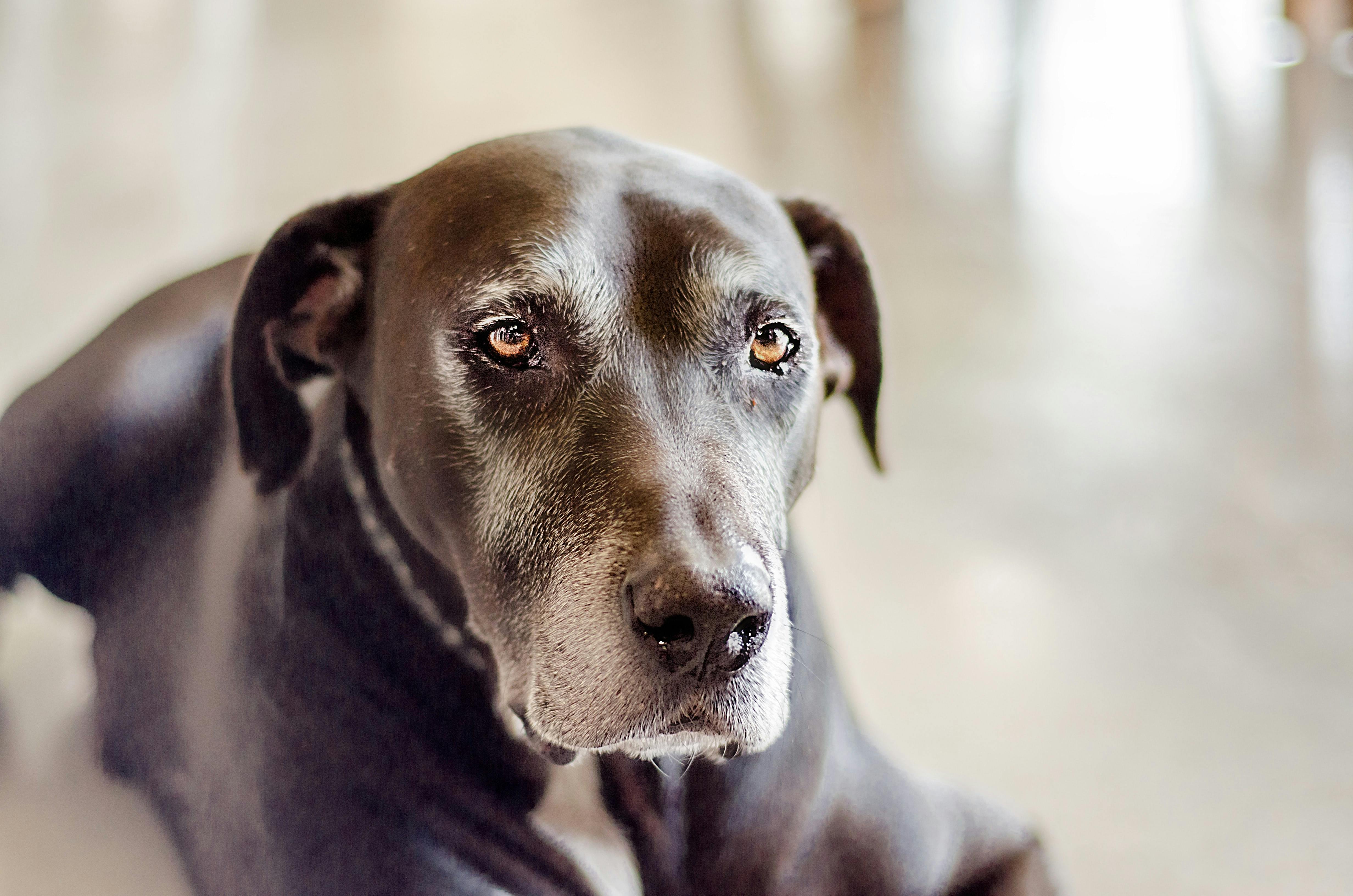 By Kim Rain
Published: 01/22/2022, edited: 01/22/2022
Save on pet insurance for your pet
You don't have to choose between your pet and your wallet when it comes to expensive vet visits. Prepare ahead of time for unexpected vet bills by finding the pawfect pet insurance.
It can get rather boring waiting for you to get home from work. And if you are gone all day, chances are your dog is bored to tears!
For a lot of pups, doggy daycare can be a great solution, offering a place to play with other dogs and get lots of exercise while their human is away. And for many pet parents, it can help to keep their dogs fit, mentally engaged and safe. But is doggy daycare a good choice for all dogs?
While doggy daycare is certainly furbulous for puppies who need constant supervision and more potty breaks, can adult dogs reap the benefits of doggy daycare too? They definitely can! Let's check out how a doggy daycare can help your adult dog. 
What are the benefits of doggy daycare?
Besides being a puptastic place to meet new pooches and humans, doggy daycare offers a lot to pups and their busy parents. Benefits can include:
Socialization – Daycare is a social event, mixing many different kinds of dogs together to meet, interact and play. For adult dogs, it is crucial that they stay social, as some can become less tolerant of new canines and situations as they age. Not only is playing with other dogs fun and exciting, but it's literally in these pack animals' DNA!
Exercise – Just because your adult dog isn't quite as energetic as they were as a puppy doesn't mean they don't need exercise. Regular exercise keeps them healthy, reduces their risk of obesity, and is just plain fun! A tired dog is a happy dog, and they'll also be able to relax better when they get home.
Mental stimulation – Mental exercise is just as important for dogs as physical exercise is, and spending time in new environments with new smells, animals and people stimulates their brain. Plus, many daycares offer games, toys, play and agility equipment, and even pools to give the dogs new and fun things to explore.
Relieves boredom – Bored no more, daycare dogs are busy all day! Between play sessions, naps, meals and snacks, and more play, most dogs get more than their fair share of excitement at a daycare. Often, this also reduces any destructive behaviors they have developed due to boredom, such as chewing the pillows or your shoes.
Reduces separation anxiety – For dogs who just can't be alone, doggy daycare offers an environment where they are never alone. With lots of dogs to play and cuddle with, and many humans ready to jump in when needed, a daycare dog can easily furget that they are waiting for their own parent to return in the midst of all the fun! And while separation anxiety should also be treated at home, daycare can be a good step in the right direction.
What are the rules of doggy daycare?
If you decide to explore daycare for your adult dog, you'll want to research a few to see which daycare is the best fit. Once you decide on a daycare that meets your dog's needs, you'll need to find out their rules and policies. Most daycares require:
Temperament testing – Dogs who play at daycare can't be aggressive to other dogs or people. When you sign up, your dog will usually need to pass a behavioral test to make sure they will interact safely with the other dogs. Sometimes, there is a fee associated with this test.
Vaccinations – All dogs entering a daycare will need to be current on their vaccinations. Generally, they'll need to be vaccinated for rabies, Bordetella, parvovirus, and distemper, though individual daycares may have other requirements as well, such as for the canine flu.
Spaying and neutering – Most daycares also require that dogs be spayed or neutered before entering their daycare programs. Unfixed animals can cause problems, such as aggression caused by females going into heat, or towards unneutered males.
Parasite preventions – A lot of daycares also want your dog to be current on their parasite preventions for heartworm, fleas and ticks. You'll need to check with your specific daycare to see if they have particular requirements.
Illnesses – Due to the fact that daycare is a completely social affair that keeps a lot of dogs together in the same space all day long, dogs who are sick are not allowed to attend to prevent them from spreading it to others. Dogs will need to stay out of daycare until they are fully recovered and aren't contagious. 
How do I prepare my adult dog for daycare?
Now that you've chosen a daycare, and your dog is eligible, are they ready to go? Here are some tips to help prepare your pup for the busy world of daycares.
Socialize your adult dog – While it's widely known that you need to socialize pups as early as possible, most parents don't realize that socialization should continue throughout your dog's life. Adult dogs going into daycare can brush up or expand their social skills by meeting new dogs and people, and exploring new places. Walks, visits to dog parks and playdates with new pups are great ways to do this.
Schedule a vet visit – Make sure to discuss any health concerns with your vet that may be affected by the activity and exposure daycare can bring. Also, be sure to get all the vaccines your daycare requires, as well as parasite preventions. Your vet may even suggest more actions you can take to keep your furbaby safe during daycare visits.
Gradually introduce daycare – Even the friendliest of dogs can get overwhelmed in this highly stimulating environment, so start slowly. Enroll your dog in a half day of daycare, one day a week, and take any feedback from staff seriously. This can alert you to what your dog needs to work on, or tell you if your dog is ready to plunge in for more!
Consider your dog's specific needs – If your dog is eligible and mostly friendly, but has some issues to work on, be sure to work on these first before dropping them off for a day. But if your dog just can't seem to relax in a daycare environment, is prone to aggression, or isn't eligible for whatever reason, you may need to look for an alternative to daycare. 
Is doggy daycare right for my dog?
If your dog is vaccinated, friendly and outgoing, and loves to mix it up with strange pooches, then daycare is pawfect for them! You'll have a happy and tired pooch at pickup time that'll be ready for more the next day.
However, for some dogs, daycare can be an overwhelming and stressful experience. For an anxious or unsocialized pup, all the noise of so many dogs running around can be downright terrifying. Daycares don't always offer personalized care for dogs who are more human focused or scared of new dogs or places. And the risk of picking up bad behaviors or illnesses from other dogs is high. Not to mention the fact that daycare can be expensive, and not all dogs are eligible to attend.
Doggy daycare may not be a good fit for:
Dogs who haven't been vaccinated, spayed or neutered, or aren't currently on parasite prevention
Dogs who get overstimulated easily
Dogs who are dog aggressive, or less tolerant of other dogs
Dogs who are easily stressed
Anxious, scared dogs
Unsocialized dogs
Dogs who do better with one-on-one personalized attention
Dogs with health issues
For adult dogs who just aren't suited for the daycare lifestyle, there are still ways to keep them busy, social and safe while you are away. 
Alternatives to doggy daycare can include:
Smaller daycares that offer more personalized attention and a smaller canine group inside a caregiver's home.
Breaking up your dog's day at their own home by booking a dog walker for a 20 to 60-minute stroll that reduces boredom and engages your dog in some physical and mental stimulation.
Schedule a drop-in visit with Wag! that is completely customizable and let's your pooch stay inside their own home where they feel safe. These 20-minute visits from pawrific 5-star caregivers can cover potty breaks, play and cuddle sessions, medication administrations and more, and offer the best alternative to daycare for dogs. And at an average cost of just $13 - $16, drop-in visits are much cheaper than daycare. Book a drop-in visit with Wag! today to give your dog some sunshine in their day!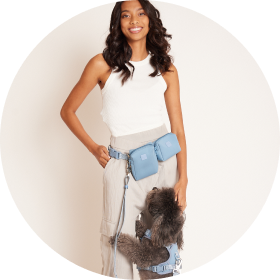 Need to upgrade your pet's leash?