Benefits of Doggy Daycare for Older Dogs
Benefits of Doggy Daycare for Older Dogs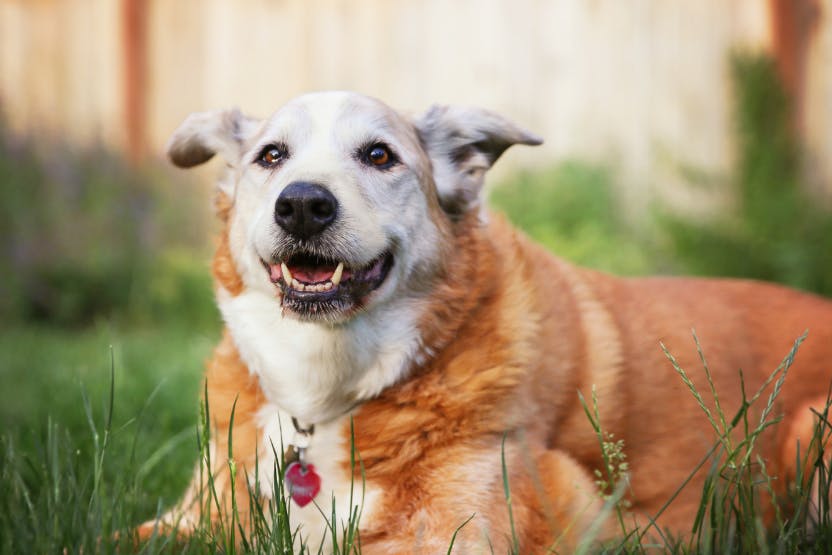 By Tim Falk
Published: 12/22/2021, edited: 12/22/2021
Save on pet insurance for your pet
You don't have to choose between your pet and your wallet when it comes to expensive vet visits. Prepare ahead of time for unexpected vet bills by finding the pawfect pet insurance.
What does your dog do during the day while you're at work? If you work long hours, one simple way to keep your fur-baby happy and occupied while you're away is to place them in doggy daycare.

Doggy daycare offers social interaction, mental stimulation, and exercise for the dogs of working pet parents. Best of all, it's a care option for dogs of all ages, even senior canines.
But before you pack your pupper off to doggy daycare, there are a few things you need to do to get your golden oldie ready for the adventure. Let's take a closer look at how doggy daycare can help older dogs and how to make sure your senior pooch is ready for daycare. 

Benefits of doggy daycare for older dogs
Your dog may not be as young and energetic as they once were, but they can still enjoy several benefits from regular doggy daycare visits. These include:
Social interaction. One of the biggest benefits of daycare is that it gives your pet a chance to interact with other dogs of all shapes and sizes. This helps sharpen their social skills and gives them a chance to just spend some time being a dog.

Mental stimulation. Mental stimulation is crucial to every dog's happiness and overall wellbeing. There are many ways to give your dog mental stimulation, and they'll get plenty of it playing, socializing, and exploring at doggy daycare. 

Exercise. They may not be able to be on the go all day long like they did when they were younger, but regular exercise is still important for senior dogs. And with new dogs to meet, new territory to explore, and new play areas to enjoy, there are plenty of good reasons why your dog will stay active at daycare.

Boredom prevention. Dogs that spend all day at home alone can become bored, miserable, and depressed. Getting out to doggy daycare adds excitement and fun to their day, preventing boredom and the destructive behavior it often leads to.
Is my older dog ready for daycare?
If your dog has never been to daycare before, you might be wondering whether or not they're ready for the experience. And in some cases, the answer may be no. If your dog has never been properly socialized, for example, introducing them to a daycare environment without any preparation is a recipe for disaster.
Medical issues can also be a barrier to overcome. If your dog needs medication throughout the day, daycare staff will often be happy to administer it for them. But if your fur-baby has a serious health issue that needs careful ongoing management, daycare may not be the best fit. 
For example, even though their joints are stiff with arthritis, your 13-year-old might still have the enthusiasm of a 3-year-old. Unless they know their physical limitations, they could be at risk of hurting themselves trying to play with much younger pooches.  
You're the best person to decide if your dog is up to it. Your vet can also offer advice on your dog's capabilities and any special care requirements they may have.

Finally, it may be worth looking for a daycare that offers a special area for older dogs, or just dogs who like taking it easy, to relax and socialize at a more sedate pace. Daycare staff will also want to assess your dog, maybe even letting them have a trial play first, before deciding if they can handle a daycare environment.
Rules of doggy daycare for senior dogs
Daycare centers impose rules and regulations to ensure that they offer a safe and welcoming environment for all canine attendees. Check the fine print at your chosen daycare facility to find out what requirements your dog must meet, such as:
Vaccinations. Before your dog can stay the day, they'll need to be up to date on all the necessary vaccinations. These include protection against bordetella, parvovirus, distemper, and rabies. You'll need to provide copies of your dog's vaccination records before they can stay.

Spaying/neutering. Be aware that many daycare facilities won't allow your dog to stay if they haven't been spayed or neutered. Read the terms and conditions closely when comparing facilities.

Parasite prevention. You'll also need to check what type of parasite prevention your dog must be on to be allowed in the daycare, including heartworm, flea, and tick preventatives.

Temperament test. You'll typically need to certify that your dog is not aggressive towards other dogs or people when you sign them up. Many facilities will also need your dog to complete a temperament test, which lets the daycare staff assess how well your dog will interact with other pups. If they're sociable and play nice, they'll be allowed to book in for a visit.
How to prepare your older dog for daycare
There are several simple things you can do to prepare your dog for a daycare visit, ensuring that it's more comfortable and less stressful for your senior dog. 
Socialize your dog. While the crucial socialization period for dogs occurs when they're puppies, it's still possible to socialize an older dog. Exposing them to new situations and experiences, plus giving them opportunities to interact with other dogs and people, will keep their minds sharp and reinforce good manners.


Stay on top of training. Daily training sessions can not only help keep your older dog's mind sharp, but it can also help set them up for daycare success. For example, you could focus on training your dog not to play aggressively, or teaching them how to be calm around other dogs.

Get them checked out by your vet. Is your pet really starting to show the signs of old age? Do they suffer from the stiff joints of arthritis or from other chronic health problems? Take them to your vet for a check-up to make sure they're ready for the rigors of a daycare visit. 

Start slowly. Instead of throwing your dog in the deep end, ease them into the daycare world slowly. Start by booking them in for a half-day of care and see how they like it, then graduate to a full day when they're ready. You'll find more useful advice in our guide to how often dogs should go to daycare.

Consider alternative care options. If your older dog simply isn't well suited to a daycare environment, or if you're worried about the cost of daycare, why not book a Wag! drop-in? Drop-in visits are a quick and easy way to give your dog some love, attention, and mental stimulation while you're at work. Visits last 20 minutes, and you can choose from a range of 5-star Pet Caregivers, so start comparing alternative daycare options today.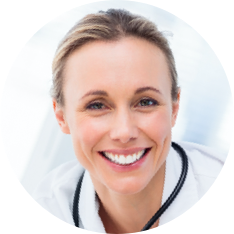 Does your pet have a supplement plan?