Bivvy Pet Insurance Review - Cost, Coverage, Exclusions & More
Bivvy Pet Insurance Review - Cost, Coverage, Exclusions & More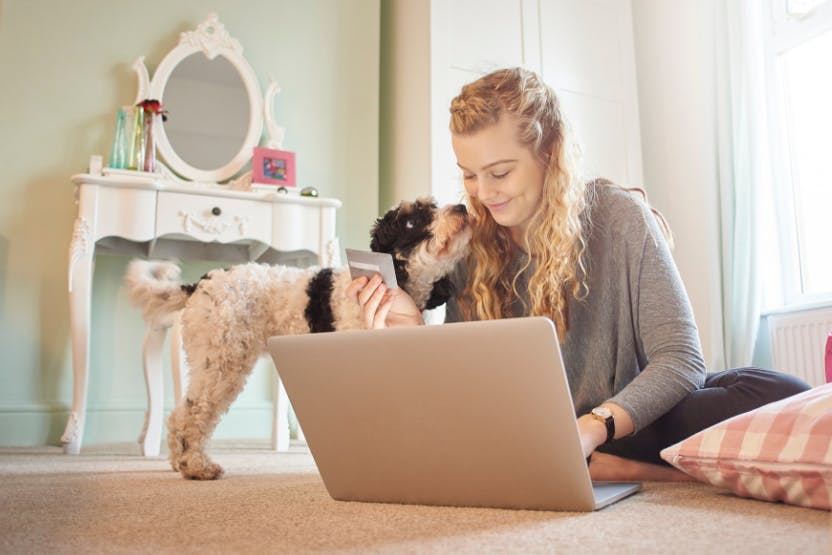 By Tim Falk
Published: 10/17/2022, edited: 10/17/2022
Save on pet insurance for your pet
You don't have to choose between your pet and your wallet when it comes to expensive vet visits. Prepare ahead of time for unexpected vet bills by finding the pawfect pet insurance.
Overview
Every pet parent has many responsibilities, but perhaps the most important is looking after your fur-baby's healthcare needs. When unexpected veterinary expenses arise, pet insurance can help you afford the treatment your pet needs.
Underwritten by CUMIS Insurance Society, Inc., Bivvy provides accident and illness coverage for 50% of eligible vet bills for a low monthly fee. Its aim is to simplify pet insurance — but does Bivvy offer the right coverage for your pet?
Keep reading to learn more about how much Bivvy's pet insurance plans cost, what they cover, what other pet parents have to say about them, and more.

How much does Bivvy pet insurance cost?
Bivvy is a little different to most other pet insurers that offer pet insurance quotes based on factors like your pet's breed and age.

Instead, Bivvy promises to provide accident and illness coverage for your dog or cat for a flat rate of $13 to $15 a month (depending on where you live). This cost remains the same no matter how old your pet is or whether they're male or female, big or small, or a specific breed. 
Of course, the premium isn't the only pet insurance cost you need to consider. You'll also need to take into account:
The deductible
The annual coverage limit 
The lifetime coverage limit
For example, in New Mexico, Bivvy has an annual deductible of $250 per policy year, an annual coverage limit of $3,500 per year, and a lifetime coverage limit of $25,000. However, the annual deductible is $100 in some other states, while the annual limit is capped at $2,000. A $1,000 limit per claim also applies in some states.
Please note that Bivvy is not available in all 50 states. Check the fine print to find out about your eligibility and the coverage limits that apply where you live.

How do I file a claim with Bivvy?
If you want to file a claim on your Bivvy pet insurance plan, you can do so online by logging into your Bivvy account. You can then provide details of your pet's treatment and upload your invoice and any other supporting documents. You can also take your dog or cat to any licensed veterinarian or animal hospital — there's no requirement to visit a specific veterinary provider.
Alternatively, you can submit a claim via postal mail, email, or phone. To submit a claim via postal mail, print off and complete the Claim form, available on Bivvy's website. Then, mail it along with any support documents to:
Email: team@bivvy.com

Phone: 855-434-3744

Mailing address:

Bivvy
Claims Department
5910 Mineral Point Rd.
Madison, Wisconsin 53705
Bivvy begins reviewing claims within 1 business day of them being submitted. Claims are paid to you rather than to your vet, so keep in mind that you'll need to pay for vet bills out of your own pocket before being reimbursed.
What does Bivvy pet insurance cover?
Bivvy provides coverage for up to 50% of vet costs associated with a wide range of conditions, including:

Exam fees for vet treatments
X-rays and ultrasounds
Blood tests
Surgery
Hospitalization
Emergency care
Prescription drugs
Hereditary conditions
Cancer
Dental injuries

Bivvy also offers a Wellness Care add-on that you can include with your policy if you'd like coverage for preventive care expenses like:
Related: What's the Difference Between a Pet Insurance Plan and a Wellness Plan?

What exclusions apply for Bivvy pet insurance?
Of course, just like every other pet insurer, Bivvy also excludes certain expenses from cover. Your Bivvy policy won't cover:
Preventive care (unless you take out Bivvy Wellness Care)
Cosmetic surgery
Dental cleanings or preventive dental care
Food
Grooming or boarding costs
Transport via air ambulance

These lists of coverage features and exclusions aren't exhaustive, so check out a sample policy on the Bivvy website for more information.

How to apply for Bivvy pet insurance
If you've compared a range of policies and decided that Bivvy pet insurance is the right choice for your fur-baby, you can sign up via the Bivvy website.
You can cover 1 pet per policy, and your pet doesn't need to undergo a vet exam to qualify for cover. Bivvy claims to cover dogs and cats no matter their age, sex, or breed. 
You'll need to provide details including:
Your pet's name
Your ZIP code
Your pet's age
Your email address
You can then review the details of coverage before enrolling your pet.
What is the waiting period for Bivvy pet insurance?
There are a few waiting periods you should be aware of before applying for a Bivvy policy:
A 14-day waiting period for accidents
A 30-day waiting period for illnesses
A 12-month waiting period for orthopedic conditions in dogs (unless your dog suffers an orthopedic injury as a direct result of trauma)
Keep in mind that claims made for any of the above conditions during their respective waiting periods will not be covered.
Related: Is There A Pet Insurance Plan With No Waiting Period?
Bivvy reviews
Bivvy has an average review score of 4.7 out of 5 stars from over 3,600 reviews on Trustpilot. Customers who left 5-star reviews commonly praised Bivvy for its affordable price and simple enrollment process, while negative reviewers sometimes complained about claims being rejected and occasionally about customer service issues.
Is Bivvy pet insurance right for your pets?
If you're searching for low-cost pet insurance that's easy to understand and purchase, Bivvy pet insurance is well worth considering. However, keep in mind that limits apply, and you'll only be reimbursed for 50% of your vet bills after the deductible has been applied. Pet parents searching for a high level of coverage may want to look at other options.
Ultimately, it's up to you to compare a range of policies to decide which one is right for your pet.
Let us take the stress out of finding the "pawfect" insurance policy.
Use Wag!'s pet insurance comparison tool to get dozens of quotes from leading providers in seconds.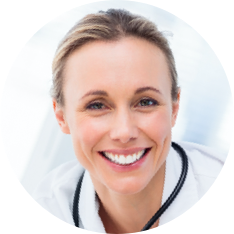 Does your pet have a supplement plan?