Does My Dog Need an ID Tag?
Does My Dog Need an ID Tag?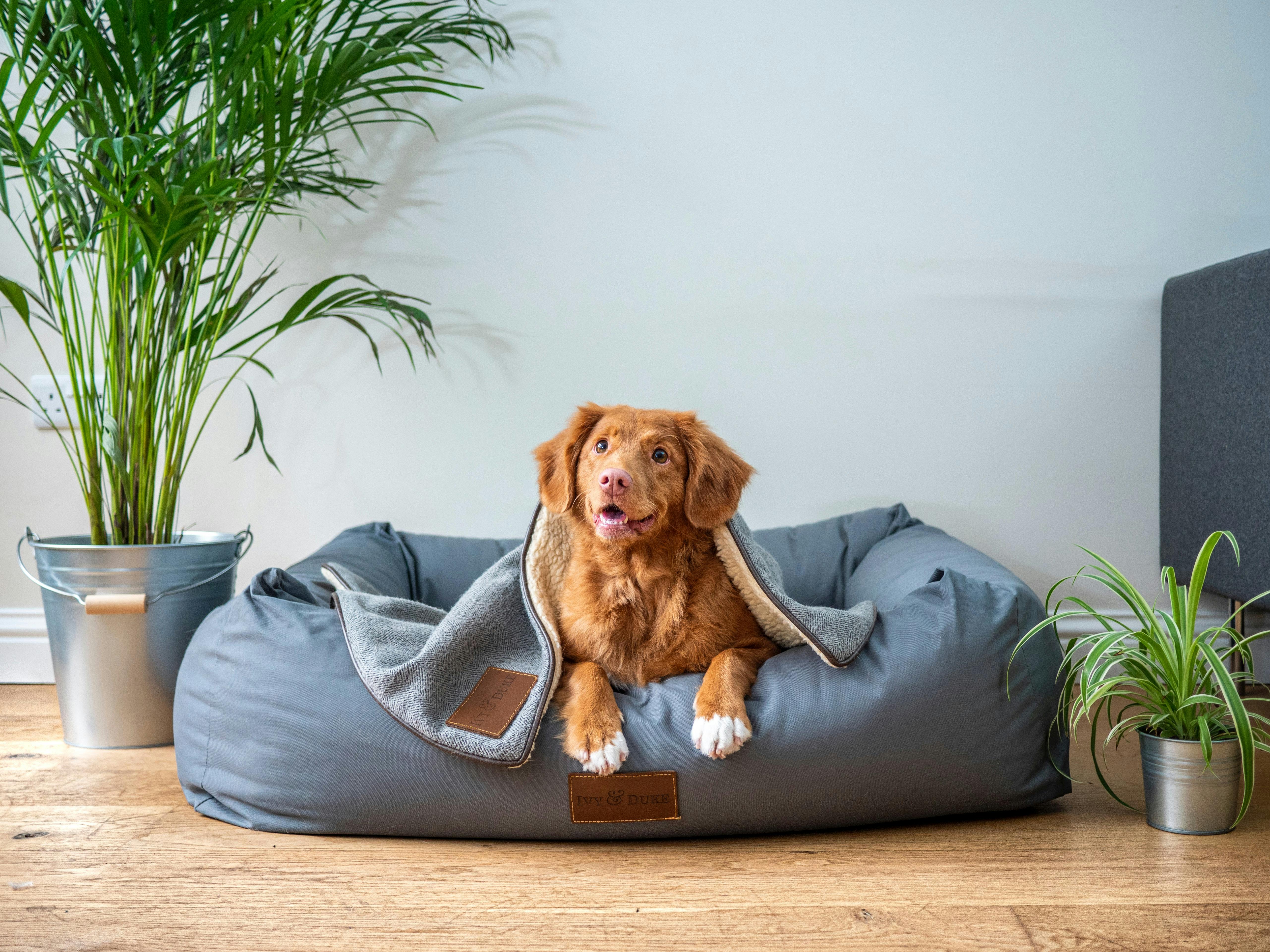 By Aurus Sy
Published: 08/31/2021, edited: 08/31/2021
Save on pet insurance for your pet
You don't have to choose between your pet and your wallet when it comes to expensive vet visits. Prepare ahead of time for unexpected vet bills by finding the pawfect pet insurance.
Published: 8/31/2021
If you're among the two-thirds of pet parents who don't put ID tags on their four-legged children, then the following statistics might change your mind. 
It is estimated that 1 in 3 pets will go missing at some point in their life, which equals about 10 million lost in the US each year. Millions of those animals wind up in shelters, and those without any kind of identification are seldom returned to their families—just 15% of dogs and 2% of cats without ID tags or microchips get to experience a happy reunion.
You might be thinking, "But my dog is already microchipped," or "Fido will never run away." Not to be a Debbie Downer, but let's face it—accidents and emergencies happen all the time. Even if you're a super vigilant pup parent, it's still a good idea to take preventive measures. And the first line of defense against losing your canine companion is a good old-fashioned ID tag.
Why your dog needs an ID tag
Your dog chases a stray cat. The leash snaps. The plumber forgets to close the gate. A natural disaster strikes. Various unexpected events can separate you and your dog, and if that happens, you want the person who finds your pup to be able to contact you as easily as possible. An ID tag offers the fastest and cheapest way to do that. 
Of course, microchips are essential too, and you should get your pooch chipped as a backup if you haven't already. But not everyone has access to a scanner, and some people may not even be aware of other forms of identification such as microchips and tattoos. An ID tag is visible, easy to read, and universally recognized, increasing your dog's odds of being returned to you safely. 
In addition, people are more inclined to help a dog who appears to be a pet rather than a stray without identification. A tag lets people know that your pup has a family who is likely worried and looking for them. 
What to put on your dog's ID tag
Space is very limited on dog tags, so be sure to include the most important information. Have at least one phone number on your pup's ID tag. If you can add a second one, all the better. List the number of a trusted friend, family member, or neighbor who will answer the phone in case you can't be reached. 
Other things that you can put on the tag are medical needs, microchip info, and a reward offer. Some dog parents advise against including your pup's name, as this may facilitate dog theft. And in some cases, a full address may not be much help, especially if you and your furry friend are in another country. 
Last but not least, make sure to replace your dog's tag whenever any of your information changes.
When and where to get a dog ID tag
When should you get your pooch an ID tag? As soon as you bring them home, or even before they set paw in your house! The sooner your new canine companion has identification, the better. 

As for where you can obtain one, you can go to any big box pet store and get a personalized tag in minutes. If you want something more creative or unique, just head online to find dog tags of all shapes and sizes.
If your four-legged pal is the fashion-forward type who changes collars regularly, it's a good idea to have one tag for each collar.
What's the best kind of dog tag? It depends on your personal preference. Standard tags, which are made of metal or plastic, hang from your pup's collar. The jingle-jangle can drive some dog parents crazy, but you can buy tag silencers, which are typically made of rubber or silicone. These either frame, cover, or hold the tags together to prevent them from making any noise. 
If you're concerned about a standard tag falling off or getting caught in something, you can go for rivet-on or slide-on tags. Some sellers can also embroider your information directly onto the collar or engrave it on the buckle. There are myriad options, but regardless of style, dog ID tags are generally inexpensive.
Remember, the harder it is for someone to ID your pooch, the smaller the chance that you and your furry pal will be reunited. Make it easy for people to return your precious pup by outfitting them with an ID tag today!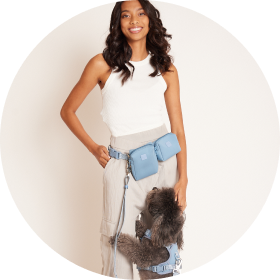 Need to upgrade your pet's leash?