How Do You Travel Long Distance with a Dog in a Car?
How Do You Travel Long Distance with a Dog in a Car?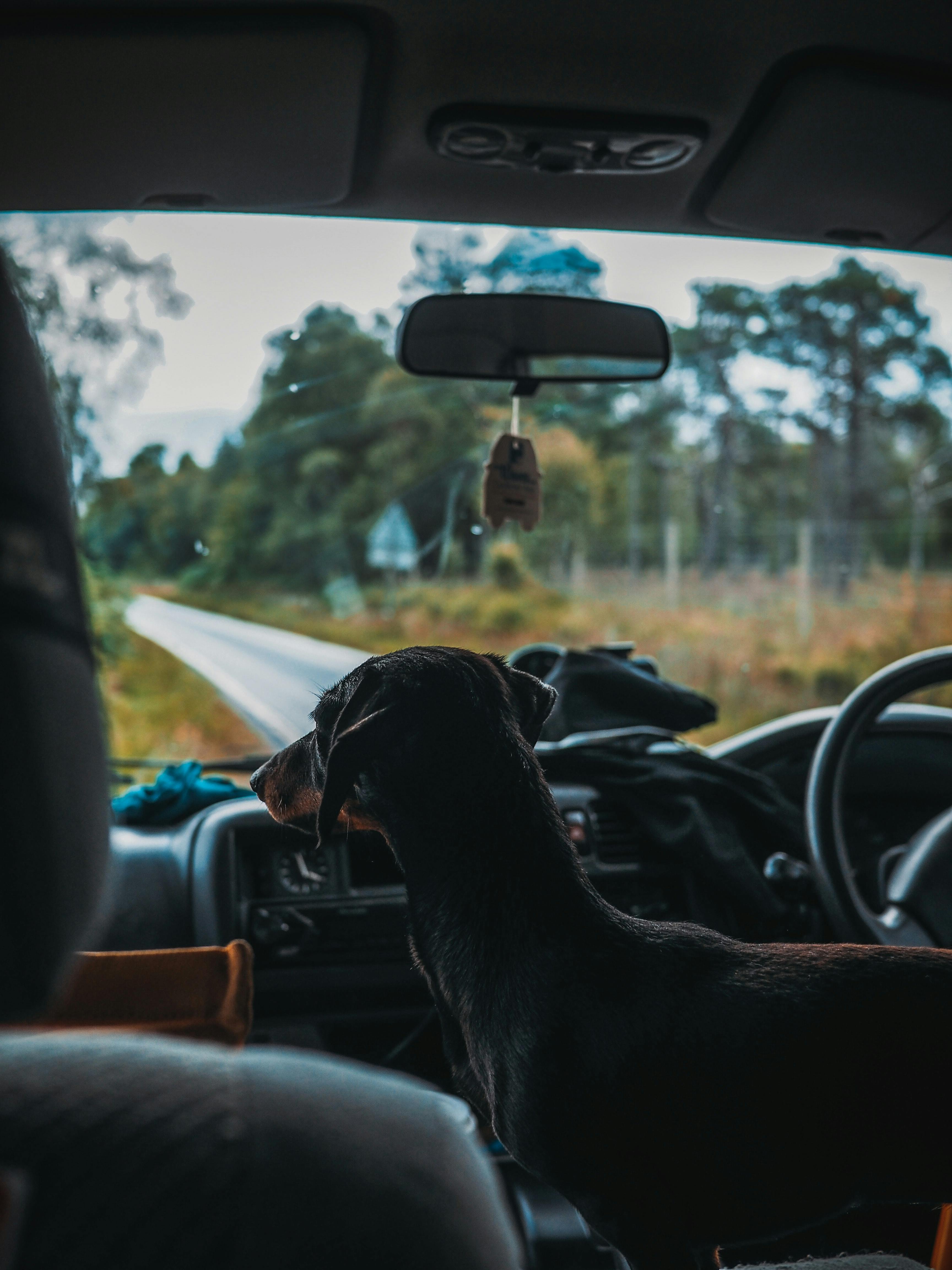 By Tim Falk
Published: 09/18/2020, edited: 09/07/2022
Save on pet insurance for your pet
You don't have to choose between your pet and your wallet when it comes to expensive vet visits. Prepare ahead of time for unexpected vet bills by finding the pawfect pet insurance.
Are you thinking of driving cross country with a dog? Maybe you're heading interstate for a vacation, taking a long drive to visit family, or just hitting the road with no particular destination in mind. 

Whatever the case may be, taking a dog on a road trip is fun, but it isn't always easy. The good news is that there are plenty of simple things you can do to make long-distance car travel with dogs a piece of cake. Keep reading for 8 simple travel tips for dogs in cars.
Train your dog to like the car
If your pup only ever gets in the car when you take them to the vet, they may not view car rides in a positive light. In fact, they may even head for the hills at the mere mention of going for a drive.
If that's the case, you'll need to put in some groundwork to train your pup to like car rides. You can go about this with the help of a few short car trips and plenty of treats. You might need to use treats and cuddles to coax your pup into the car, then reward them for sitting calmly.
Make each of your car rides a positive experience — maybe you could take them to their favorite park or to a doggy playdate — so that they'll be eager to jump in the car in future.
Start small
Don't just jump in the car with your dog and head off for a long-distance adventure. Instead, let them get accustomed to car travel by taking several shorter trips first.
Once they're comfortable with trips around your neighborhood, you can gradually progress to longer journeys. Take a day trip, then a weekend away, and before you know it your pup will hopefully be happy to join you on a long-distance road trip.
Pack ahead, with a plan
If you're thinking of taking your dog on a road trip, planning is key. Start by heading to the vet to make sure your pooch is healthy enough to tackle a big journey. You can also take this opportunity to make sure their vaccinations are up to date, stock up on medications, and check whether there are any special hazards (like ticks) you may need to worry about at your destination.
You'll also need to put some thought into what to pack for your pup. Some items are obvious, like a leash, water bowl, dog food, and toys, but there are other items that may be easy to forget. Remember bedding, medications, poop bags, ID tags, and anything else your pup may need to enjoy a comfortable and safe trip.
Buckle up
Dogs should never be left to roam freely in your vehicle. Not only can this be distracting, but they could also suffer a serious injury (or worse) if you're involved in an accident. 
That's why it's essential to make sure your fur-baby is safe and secure. Use a pet carrier, travel crate, or doggy car harness whenever you go traveling with a dog. And if you're using a crate or carrier, make sure your dog is used to their enclosure before hitting the road.
It's also worth remembering a few other basic car safety tips to ensure that your pup arrives at your destination happy and healthy. Provide plenty of fresh water to keep them hydrated, keep the interior of the vehicle at a comfortable temperature, and never leave your dog locked in the car — especially on a hot day. 
A tired passenger is a happy passenger
One of the most useful travel tips for dogs is to make sure they're nice and tired before hitting the road. This will ensure that your pup is much more likely to just sit back, relax, and enjoy the journey. Who knows? They might even nap for an hour or two!
So, on the morning you're set to leave home, make an effort to give your dog a whole lot of exercise and mental stimulation. Take them to a dog park, go for a walk or run together, or just have a big play session. Then they'll hopefully be the "pawfect" passenger all day long.
Beat your dog's boredom
It doesn't matter whether you're a furry traveler or not — long car trips can be unbelievably boring. With this in mind, make sure you bring a couple of chew toys and maybe a puzzle toy (if your pup doesn't get carsick) along for the ride to keep your pup occupied.
Our guide to the top activities for dogs in the car also has plenty of dog-friendly road trip ideas, including everything from singalongs to booster seats for smaller pups. With a little bit of forward planning, you can make those long days on the road pass a little quicker. 
Master your dog's motion sickness
Two-legged passengers aren't the only ones that can suffer from motion sickness. In fact, motion sickness is a surprisingly common problem for pups, so it's something you'll need to take into account when traveling with a dog. 
As well as feeding your pooch a few hours before you start traveling, it's also worth consulting your vet to find out about motion sickness remedies. They can even prescribe medication to help your pup get from A to B without experiencing any discomfort.
Make dog-friendly pit stops during your trip
Finally, don't forget to break the trip up as much as possible with regular stops. Sitting in a car for hour after hour is no one's idea of fun — especially not your dog's — so give your pup a chance to go potty and stretch their legs whenever you can. 

You can even plan your route so that you can stop in to check out popular dog parks, walking trails, and other dog-friendly attractions along the way. It might make your journey a little longer, but it'll also make it so much more enjoyable for your fur-baby (and for you)! 
Remember these simple travel tips for dogs and your next long-distance road trip will be a "petacular" adventure from start to finish.
Before you head out on your next adventure, consider investing in pet insurance. Anything can happen out on the road — it's always best to be prepared just in case! Start comparing insurance plans from leading insurers like Healthy Paws and Embrace and save over $270 a year.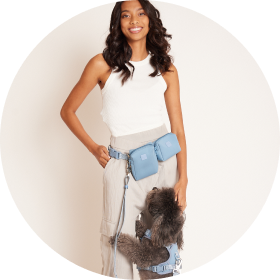 Need to upgrade your pet's leash?