How Expensive Is It to Own a Dog in Atlanta?
How Expensive Is It to Own a Dog in Atlanta?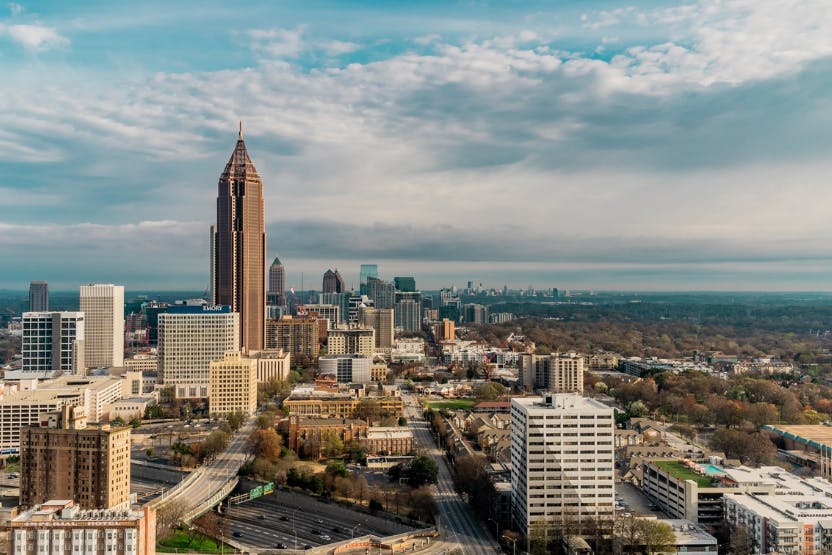 By Aurus Sy
Published: 10/28/2021, edited: 10/28/2021
Save on pet insurance for your pet
You don't have to choose between your pet and your wallet when it comes to expensive vet visits. Prepare ahead of time for unexpected vet bills by finding the pawfect pet insurance.
Overview
A big city with small-town charm, Atlanta is known for its fascinating history, thriving nightlife, renowned music scene, and mild winters. It's also relatively affordable for a major city, making it a great place to live, work, and play.

But people aren't the only ones enjoying the good life here. Often recognized as one of the most dog-friendly cities in America, Atlanta has plenty to offer its canine residents too, from parks to trails to eateries to activities. But how expensive is it to raise a dog in The Big A?
A year of expenses
The yearly cost of having a dog in Atlanta depends on your pup's size, age, and needs, as well as on your own lifestyle. But pet parents usually spend more during the first year than the following years due to start-up costs, including adopting or buying a dog and purchasing supplies. Later on, expenses related to licensing, veterinary care, walking, sitting or boarding, training, and grooming are bound to come up as well.
Estimated first year cost of having a dog in Atlanta:
Adopting a dog: $0–$350
Buying a dog: $1,250
Average first year vet bills: $471
Licensing fee: $10–$60
Average food costs: $228
Dog walking supplies (leash, collar, harness, etc.): $20–$50
Toys and treats: $217
Dog park membership: $0–$275
Grooming (basic, once a month): $30–$500
Total: $976–$3,051
Licensing
Does your pup need a dog license in Atlanta? Fulton County requires all pet parents to license their dogs (and cats), and those who don't may receive a citation. You can register your pooch by mail, online, or in person at Fulton County Animal Services. The license fee is lower for dogs who have been spayed/neutered, and there is also an option to get a three-year license, which requires a three-year rabies vaccination. 
Dog license fees in Atlanta:
Spayed or neutered: $10
Non-spayed or neutered: $25
Spayed or neutered, 3-year license: $25
Non-spayed or neutered, 3-year license: $60
Late fee (more than 60 days overdue): $10
Vet care
How much does vet care cost in Atlanta? The amount you spend per visit depends on your dog's needs, but a first visit almost always costs more than a routine one. Puppies also come with higher vet bills, as they'll require vaccinations every few weeks until they're about 4 months old. 
Below is a rough guide of vet care costs in Atlanta since exact rates aren't published online. For accurate prices, please contact your vet.  
Average cost of a puppy's first vet visit: $50 to $300
Average cost of a routine vet visit: $50, not including procedures or medications
Microchipping: $25 to $60
Spay/neuter: $150 to $700
Emergency vet visit: $500 to $1,000 
Pet parents can save at least a few hundred dollars on vet care when adopting from a shelter or rescue. The adoption fee typically includes the dog's microchip, spay/neuter, and vaccinations.
Vet care in Atlanta can be expensive.
Paying for treatment out of pocket can be a major financial burden. Fortunately, most pet insurance companies reimburse claims within 3 days, putting 90% of the bill back in your pocket. In the market for pet insurance? Compare leading pet insurance companies to find the right plan for your pet.
Doggy daycare
What is the cost of doggie daycare in Atlanta? Each facility has its own rates, but you're looking at $30 for a full day and $18 for a half-day (4–6 hours) on average. Most places do offer discounts for multiple dogs and pre-paid packages, but charge extra fees for late pick-ups, holidays, and other services.  
If you're traveling out of town and looking for a more affordable alternative to local facilities, consider booking overnight care through Wag!. With in-home dog sitting and boarding services through Wag!, your pup receives all the attention and belly rubs they need, either at your place or at a qualified Pet Caregiver's home.
Dog parks
Free dog parks in Atlanta
Atlanta has several dog parks where four-legged citizens can run and play without a leash. Most of these canine hangouts, including neighborhood favorites Piedmont Dog Park and Freedom Barkway, are free to use and do not require registration. 
To keep everyone's tails wagging, be sure to follow the rules, such as cleaning up after your pup and keeping them within sight and under voice control at all times. 
Dogs are also welcome in all public spaces that are not designated dog parks as long as they are leashed. The amphitheaters, swimming pools, tennis courts, and golf courses of any park are off-limits to canines, however. 
Private dog parks in Atlanta
Fetch Park is the city's first full-service dog park bar. While humans can get in for free (canine companion optional), furry patrons must become a member first before they can enter the off-leash dog park. Annual membership is $275; daily and monthly plans are available as well.
Best dog breeds for apartments in Atlanta
Just because you live in a smaller space doesn't mean you can't be a dog parent. Here are five breeds that are suitable for apartment dwellers in A-Town!
Jack Russell Terrier
Independent and mischievous, the Jack Russell Terrier makes a "furrific" companion for active and experienced dog parents. Despite their compact size, this breed is certainly no lapdog. The energetic JRT needs lots of physical and mental exercise, which they can get by running along the Atlanta BeltLine or romping at the South Bend Dog Park. 
Beagle
For an easygoing family dog, look no further than the Beagle. Bred to hunt in packs, this pup generally gets along well with everyone, including children and other animals. Aside from company, the Beagle enjoys following their nose and will wander off to pursue an interesting scent. Thus, walks must always be taken on a leash!
Italian Greyhound
A small pooch with a big personality, the Italian Greyhound is both a lapdog and an athlete — they love cuddling with their family as much as they enjoy racing around the house. With not a lot of hair or fat on their body, the IG is able to handle Atlanta's warm weather and may be seen sunbathing by a window on sunny days. 
Basenji
Despite being an ancient breed, the Basenji has no problem adapting to modern city life. These "barkless" pups are quiet, shed very little, and groom themselves like cats, making them excellent apartment dogs. The Basenji does need plenty of exercise to keep them from being bored — fortunately, Atlanta is teeming with places where you can take them for a long walk.
Mastiff
The massive Mastiff can happily live in an apartment as long as they get adequate exercise and have enough room to sprawl out their huge body. Pet parents who welcome this giant pup into their home will find that the Mastiff is a clean, docile, and quiet house dog who is protective of their family. 
Caring for a dog in Atlanta comes with various expenses, but it doesn't have to be a major financial burden. One of the ways that you can save money as a pup parent is by securing pet health insurance today. With an insurance plan from a leading company, you can prevent high vet care costs and save over $270 a year!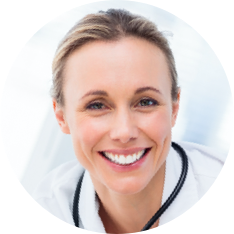 Does your pet have a supplement plan?