How Expensive Is It to Own a Dog in Nashville, TN?
How Expensive Is It to Own a Dog in Nashville, TN?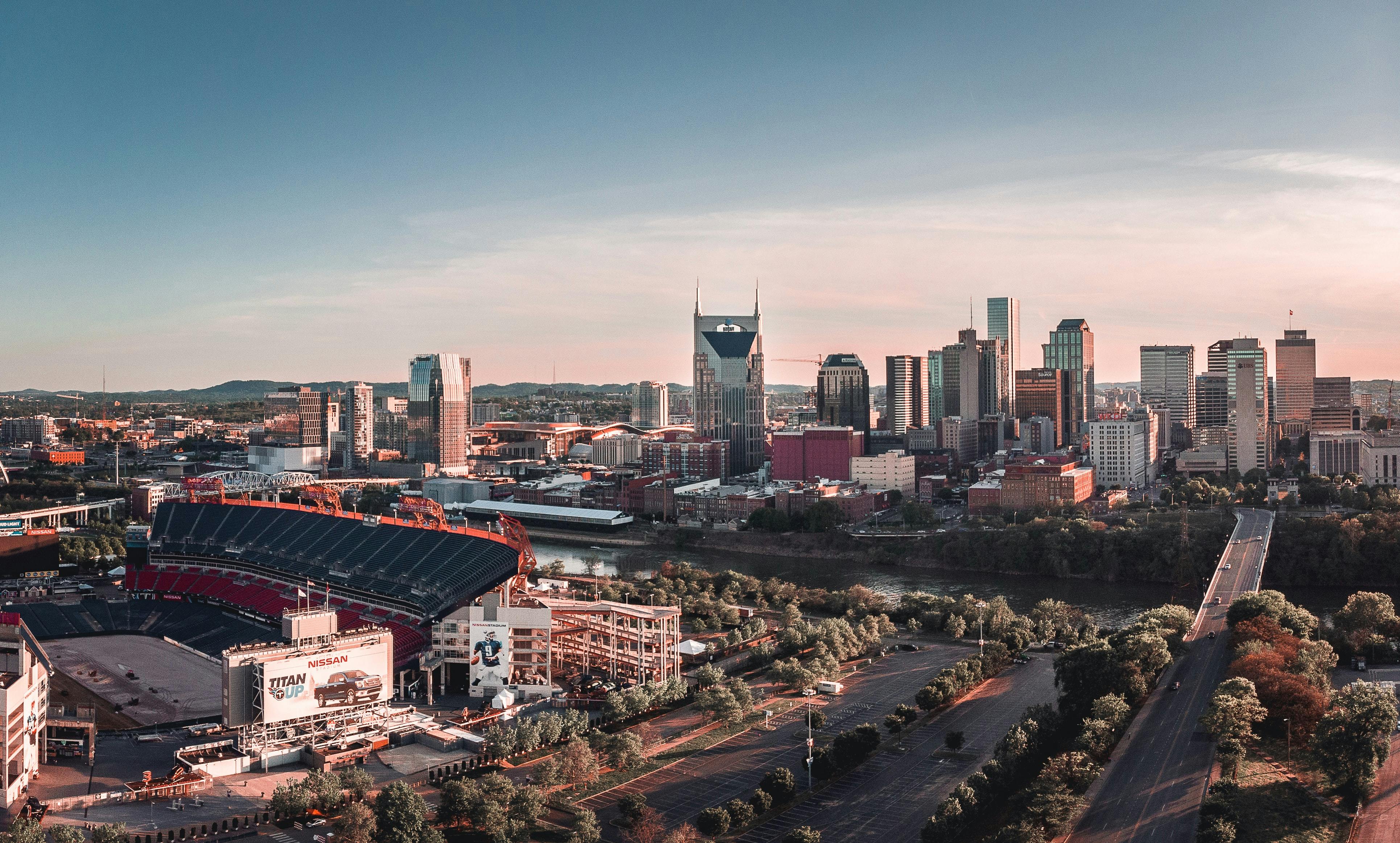 By Leslie Ingraham
Published: 11/25/2021, edited: 11/25/2021
Save on pet insurance for your pet
You don't have to choose between your pet and your wallet when it comes to expensive vet visits. Prepare ahead of time for unexpected vet bills by finding the pawfect pet insurance.
Overview
Nashville has a lot to offer its residents. It's known as Music City and has earned that reputation over the years as the center of country music. With over 3,000 pups, Nashville has more dogs than children. With all those pooches, Nashville is growing to be a dog-friendly city. The cost of living in Nashville is about 3% lower than the average for the rest of the country, and dog expenses are no exception to that trend.
Nashville offers many opportunities to get away from it all with Fido and walk a trail or two, such as at the Loop Trail at Bells Bend Park or the Mossy Ridge Trail at Percy Warner Park. 
While owning a dog in Nashville is not as expensive as in some other cities like San Francisco, it's estimated that people in Nashville will spend up to $2,000 for a year of care, with lifetime costs ranging from $7,500 to $19,000. Let's look at the expenses for a year of dog care in Nashville!
A Year of Expenses
What it will cost every year varies, depending upon which veterinary clinic you take your pup to, the kind of food they eat, and other factors. The first year tends to be the most expensive as you purchase basic supplies like food and water bowls, collars and harnesses, toys, and a bed. As the year goes by, additional expenses will crop up, including training, sitting or boarding, and grooming. 
Here's a breakdown of a year of expenses, on average, for the first year of dog ownership:
Purchase/acquire pet:  $90 - $2,000
Average first-year vet bills: $100 - $300
License: $8.00 - $24.00 (1 year vs. 3 years)
Average food costs: $150 to $700 (depending on the brand of food and size of dog)
Dog-walking supplies: $50 to $150
Toys and treats: $30 - $100
Dog park membership: $10 a day drop-in to $48 a month membership
Grooming (basic, once a month): $240 - $600
Total: $678 - $4,434
Licensing
Dogs in Nashville who are 6 months or older must have their rabies vaccine and be licensed. Licensing benefits public health by requiring a current rabies vaccination, and it helps identify and return lost or stolen dogs. 
The registration cost structure for Nashville is quite simple and one of the least expensive:
One-year license: $8.00
Three-year license: $24.00
There is no penalty for late licensure.
Vet care
Veterinary care costs will vary from clinic to clinic. The estimated costs of the first year of vet visits for a puppy at most veterinary offices include:
The average cost of the puppy's first vet visit: $150 - $300
The average cost of a routine office visit: $50
Microchipping: $50
Spay: $100 - $200
Neuter: $50 - $100
Emergency vet visits: $100 - $300 
These costs are estimates, as veterinarians differ in their fee schedules. Pet parents should check with their offices for more accurate, current pricing.
Doggy daycare
Doggy daycare in Nashville averages about $10 for a half day and $25 for a full day. Extra fees may apply for walks, in addition to toilet breaks, treats or special toys like kongs, supervised playtime and other services. Discount packages may be available for booking ahead or for multiple days of the week. Some doggy daycare facilities provide more benefits for members who pay by the month or year. 
In-home sitting and boarding with Wag! may be more convenient and affordable than doggy daycare in Nashville. A home setting is more comfortable for the pup, and helps prevent separation anxiety when you're away from home. Sitting and boarding services with Wag! provide economical, pleasant accommodations compared to daycare and boarding facilities.
Dog parks
When you're not listening to the lively tunes indoors or out, find a park where you and Buster can stroll, and maybe even discover an off-leash pupperdise. For example, Centennial Park offers a lovely on-leash one-mile trail that goes past a magnificent Parthenon replica, the centerpiece of the park. Best of all is the Centennial Off-leash Dog Park right around the corner.  
Fees will vary from park to park, like at the Bark Park on Meridian, which features a coffee shop, dog park and event space for $19 per day fee, or $48 per month. It's pawfect for socializing and sipping and ideal for a doggy birthday pawty!. Another park suited for pet parents and their pooches is Warner Dog Park, a fenced area big enough to run and play in the heart of downtown Nashville.
Most dog parks in Nashville have their rules posted on or near the entrance gate.Generally, they require that all visiting dogs have their current rabies vaccinations and license. In addition, pet parents are expected to pick up after their pooches. Often, food isn't permitted in the park, along with leashed dogs. Be sure to check the rules sign before entering the park with your fur baby.
Best dog breeds for apartments in Nashville, TN
There are plenty of apartments and condos in Nashville that welcome doggos, though some will charge an extra fee for them. Certain breeds of dogs may not do well in apartments because they need to spend more time outdoors, such as Siberian Huskies. Most people think of smaller dogs when they consider living in an apartment with a pup. Here are a few suggestions:
American Eskimo Dog
The American Eskimo Dog comes in toy and miniature sizes in addition to the standard, so they'll fit in almost any home, even tiny studios. These dogs are super-affectionate and good with children and other dogs. When they're playing, they're high energy and intelligent, but love nothing better than to settle down with their pet parent for a cozy snuggle.
Australian Terrier Dog
With their diminutive size, and sweet but plucky personality, the Australian Terrier would fit pawfectly in an apartment environment. Although they might need some supervision when around other dogs, their relationship with children is gentle and affectionate. They do play hard, but would likely be satisfied with a game of toss-and-retrieve in the apartment, or a turn around the park down the street.
Bichon Frise
These little white, fluffy companions are the ideal city dog because of their self-confidence and readiness to meet new dogs, people, and adventures. There's a lot of energy packed into a Bichon Frise's small bodies, and while they love being outdoors, their heart is wherever their family is.
Chihuahua
No list of small dogs is complete without the Chihuahua, with its outsized personality. Intelligent and capable of wrapping their humans around their little toes, this powerhouse is also happiest when attached (sometimes literally!) to their parents. Perfect for carrying on your hip in a sling while strolling through the farmers' market, they attract lots of oohs and aahs! They're pretty discriminating when it comes to being poked and prodded, so its best to keep an eye on them in an attentive crowd.
Greyhound
The Greyhound's size belies the gentle, graceful charm of this dog. Able to walk through a room full of knick knacks without knocking over a single one, this is a dog who adapts well to confined spaces and quiet times. While they're built for speed, you won't find them racing through the house. They reserve their energy for the outdoors in a dog park or abandoned field. Loyal and sweet, the greyhound may not be the first apartment dog you think of, but their adaptability will win you over.
Nashville is fast becoming another super dog-friendly city that opens its arms to pups of all shapes and sizes. As the numbers of dog parks and trails grow, the more choice you'll have for fun with your pup!
Paying for your pet's routine shots, bloodwork, and tests can be difficult to budget for. Fortunately, Wag! Wellness plans reimburse routine care costs for your pet within 24 hours. In the market for a wellness plan? Compare wellness plans to find the right match for your pet!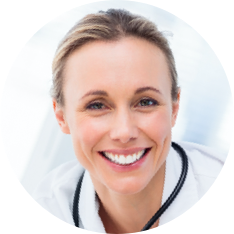 Does your pet have a supplement plan?