Where Should You Go to Adopt a Cat?
Where Should You Go to Adopt a Cat?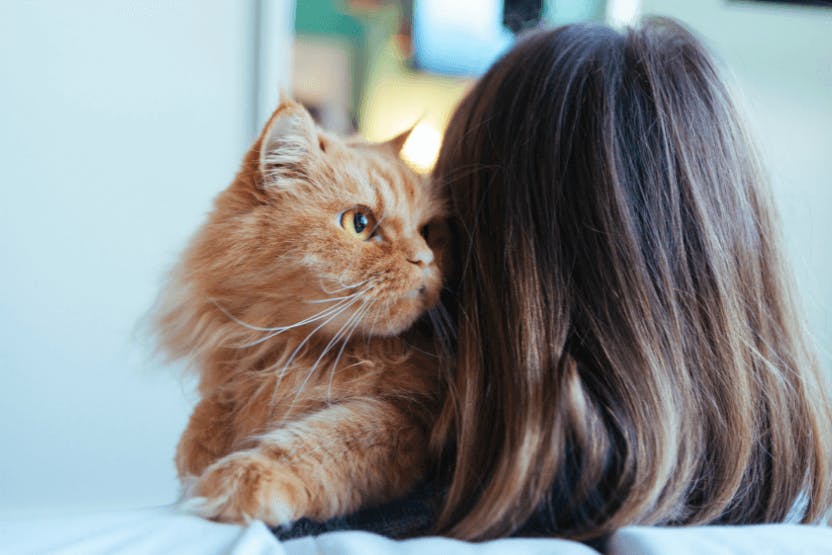 By Leslie Ingraham
Published: 06/30/2021, edited: 03/31/2022
Save on pet insurance for your pet
You don't have to choose between your pet and your wallet when it comes to expensive vet visits. Prepare ahead of time for unexpected vet bills by finding the pawfect pet insurance.
Overview
Adopting a cat or kitten is an act of compassion that will reap rewards for years to come. And with millions of homeless cats out there searching for a "furever" home, it's pretty likely you'll find the right one for you when you're ready. But where do you begin?
Shelters and animal organizations are good places to start. Many of them offer vaccinations and spaying or neutering services along with the adoption, which can make finding a new pet safer and more affordable. Most adopting organizations will also treat or stabilize any illness before letting their cats go to a home.
Are you ready to adopt a cat? Let's take a look at some sources for adoptable cats that may help you find your new best "fur-iend".
Neighbors
Sometimes a cat gives birth to more kittens than a family can manage, and they will attempt to secure adoption for them privately. Signs on utility poles and trees, or ads in the local newspaper let the neighborhood know there are adorable kittens to adopt. However, private home adoptions likely do not not include medical care and immunizations.
Non-profit private shelters
A private shelter is usually formed by a non-profit volunteer group, like an animal welfare society that operates in various states and communities across the nation. These facilities raise money to support themselves through donations, grants, and fundraising events, along with modest adoption fees.

Because they are charitable organizations run mostly by volunteers, all funds remaining after direct expenses are paid are reinvested in the shelter for cat food, beds, and other feline care needs. Local humane societies that rescue cats needing care and shelter also provide feline adoptions.
Municipal shelters
Animal shelters that are owned and run by towns, cities, or counties, and are supported by tax dollars, are called municipal shelters. They may provide adoption services for stray, surrendered, and abandoned cats that are often brought in by animal control officers or citizens.

Municipal shelters typically work with veterinarians and adoption agencies to ensure that cats are spayed or neutered and are healthy before adoption. Some municipal shelters may not be no-kill shelters, which means adopting a cat from one of these organizations may literally save their life!
Feral cats sometimes end up at municipal shelters because they have been causing disturbances in residential neighborhoods. Adult feral cats are not adoptable in most cases because they have never established relationships with humans and are not used to domestic life. Young feral kittens, on the other hand, can be adopted and will benefit from a stable home.
Pet stores
Some pet stores keep adoptable cats on site and will facilitate the medical care and adoption process. Chain stores like Petco and PetSmart have established their own charities, as well as relationships with shelters and veterinarians, to help find "purrfect" homes for the felines at their adoption centers.

Four times a year, most PetSmart locations hold an Adoption Weekend at which local shelters are invited to bring cats and kittens for viewing and adoption. When you choose the right feline for you, all the supplies, accessories, and food you'll need are right there in the store.
Animal sanctuaries
Animal sanctuaries and no-kill shelters do not euthanize animals after a specific amount of time. Instead, they provide kitties a place to stay as long as necessary until they find their "furever" home.

Best Friends Animal Society in Utah is a good example of a no-kill sanctuary where cats and other animals patiently wait as long as it takes to be adopted by a new family. Once a cat and a potential new pet parent find each other on their website, Best Friends can provide transportation for the cats and even lodging in their critter-friendly hotel for prospective adopters to meet their new kitty.
Online adoption sites
The popularity of online shopping has reached the realm of animal adoptions, and many sites offer photos and bios of cats from various shelters and groups. Descriptions of the cats' origins and personalities accompany the photos, and you can filter the listings based on your location, the age of the cat, and other criteria. Here are some top cat adoption websites to check out:
Petfinder: This popular website features up-to-date listings of adoptable cats that can be filtered by location. Petfinder also offers adoption applications right on the website to match up kitties with new people.
ASPCA: Rescuing and rehoming stray cats is a high priority for the American Society for the Prevention of Cruelty to Animals (ASPCA). The organization maintains lists with photos of available kitties online. There, you'll find pets from ASPCA's New York City Adoption Center, cats from volunteer foster homes in the LA area, and adoptable pets from animal shelters and rescue groups around the country.
Adopt-a-Pet: This pet adoption website hosts adoptable pet listings in conjunction with rescue groups, shelters, and humane societies, including the ASPCA. Over 20,000 rescue groups and shelters use the website to get the word out about the millions of cats available for adoption in the United States.
These are just a few of the resources available to would-be cat parents, but a simple search for adoptable cats on the web may provide even more places, both local and far-flung.

Finding the "purrfect" match!
Finding the right cat for you can be dependent on several things, and it's a good idea to think about what the "purrfect" cat would mean for you. Factors to keep in mind when searching for the right feline include:
Personality: Do you want a cat that is basically zen, or are you more interested in an active kitty? Are you looking for an independent roommate, or a constant snuggle buddy?

Color: Do you have a color range in mind? Do you want a cat with stripes, or do you like solid colors better?

Age: Kittens can be fun, but they can also provide challenges, like running around the house at night while you're trying to sleep. Would you prefer an older cat that has worked some of that energy out of their system?

Multiple cats or just one: Having two or more cats is a good idea if you're away from home all day and want to provide a playmate or two. Cats can even be adopted together.

Male or female: Some people seem to resonate more with a specific gender. 
Armed with your checklist and some "pawsome" places to search, you'll be cuddling up to your new best pal in no time!
Insuring your cat as soon as "pawssible" is essential for preventing high vet care costs. Start comparing insurance plans from leading insurers like Healthy Paws and Embrace and save over $270 a year.