How Expensive Is It to Own a Dog in San Francisco?
How Expensive Is It to Own a Dog in San Francisco?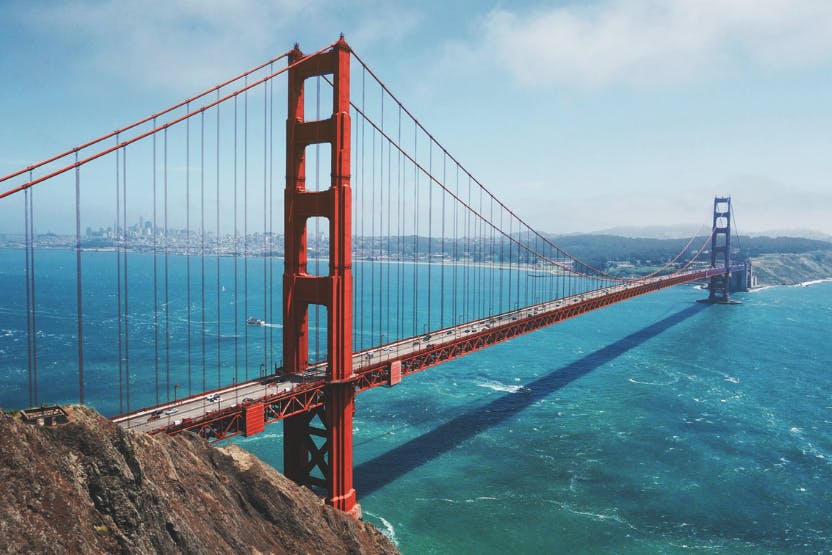 By Leslie Ingraham
Published: 10/14/2021, edited: 10/15/2021
Save on pet insurance for your pet
You don't have to choose between your pet and your wallet when it comes to expensive vet visits. Prepare ahead of time for unexpected vet bills by finding the pawfect pet insurance.
Overview
The City by the Bay is a pawsome place to live with a dog. San Francisco welcomes pups and their pet parents with open arms, featuring hiking trails, beaches, pup-friendly bars and taverns, and furbulous cityscapes for walking.

Dogs in San Francisco literally outnumber the children. It's been estimated that over 200,000 canine citizens reside in the city, which is the most of any US city. You see them everywhere, walking and playing with their best buddies. Many people in Frisco live alone and think of their doggos as their children. With so much to do in this city, and its moderate temperatures, San Francisco is the paw-rfect place to raise a pupster.
San Francisco is also one of the most expensive cities in the US to have a fur baby. Between acquiring a dog, registration fees, and vet bills, it can cost over $10,000 to keep a dog healthy, well-groomed, walked, and socialized for a year. Not to mention toys, treats, leashes, harnesses, and food.

How much can you expect to spend on your dog if you live in San Francisco? Let's take a look.

A year of expenses
If you're trying to decide whether to get a dog from a breeder or adopt one from a shelter, you'll find that purebreds and designer dogs are pretty pricey, with the average purchase price for a dog in San Francisco between $500 to $3,000.

In contrast, adoption fees range from $175 for adult dogs to $400 for healthy puppies. Several agencies, shelters, and the city's Animal Care Center offer discounts for seniors, veterans, and dogs with special needs.

Okay, so you've decided where to get your pup and have started thinking about your first year of expenses. Want to find out how much your annual investment will be? 
The following are annual estimates:
Purchase/acquire a pet (average): $1,700
Cost of adoption: $175+
Average first year vet bills: $1,000 
Licensing/registration fee: $27
Average food costs: $310
Dog walking supplies (leash, collar, harness): $100
Toys and treats: $105   
Dog park membership: $300
Grooming (basic, once a month): $600
Total: $3,872
Optional expenses like grooming, dog walking, or boarding can add significantly to this total. How much you spend will depend on which services you need and how often you need them.

Licensing
After four months of age, all dogs must be licensed/registered with the city. Licensing makes it easier to find a lost pup's human parents. The city and state registries list all of the licensed dogs in San Francisco, and information in the database includes dog parents' phone number and address.
The dog license fees in San Francisco include:
Adult spayed/neutered dog, one year: $27
Two-year license: $40
Three-year license: $53
One-year license for a dog who isn't spayed or neutered: $67
Two-year license for non-spayed/neutered dog: $127
Three-year license for non-spayed/neutered dog: $187
One-year license for senior citizens: $13.50
Two-year license for senior citizens: $20
Three-year license for senior citizens: $26.50
One-year license for senior citizens with a non-spayed/neutered dog: $33.50
Two-year license for senior citizens with a non-spayed/neutered dog: $63.50
Three-year license for senior citizens with a non-spayed/neutered dog: $93.50
Late charge: $0
You'll find more information about dog ownership in San Francisco in our dog ownership guides.
Vet care
Veterinary care may be expensive in San Francisco, but there are ways to cut the costs of raising a puppy without jeopardizing your pup's health and happiness.

The ASPCA has an active program for spaying/neutering and other vet services, and the Animal Care Center offers some veterinary services at a lower cost. Obtaining vet care just outside the city is also less expensive.
How much can you expect to pay for vet care in San Francisco? Let's break it down:

Average cost of a puppy's first vet visit: $315–$700
Average cost of a routine vet exam: $140
Microchipping: $40
Spay/neuter: $500
Emergency vet visit: $180–$730 (exam, bloodwork, x-rays)
The costs listed above are estimates. The best way to find out accurate costs is to contact the veterinarian or clinic directly.

Vet care in San Francisco can be expensive.
Insuring your puppy as soon as "pawssible" is essential for preventing high vet care costs. Start comparing insurance plans from leading insurers like Healthy Paws and Embrace and save over $270 a year.
Doggie day care
How much does doggy daycare cost in San Francisco? You can expect to pay an average of $72 per day. Half-days typically average around $40. This may not include fees for extra walks, treats, and other services.

Many doggie daycares offer discount packages and monthly memberships. For example you may find a facility that charges $895 per month for three days at the facility, $1,095 for four days, and $1,295 for five days.

In-home dog sitting or boarding in San Francisco with Wag! is a more affordable option, with average rates starting at just $39 and $44 per night, respectively.

Dog parks
There are 56 off-leash dog parks in San Francisco with your pupper's name on them. Some dog parks are private and charge membership fees. Other parks, including dog parks within San Francisco's Golden Gate National Recreation Area, are free.

One of the favorites is the Golden Gate Dog Park inside Golden Gate Park. This park boasts a huge area to romp and cavort, with gorgeous views for the humans to enjoy. Another pupular dog park is Fort Funston, where hang-gliders and pups provide entertainment and dogs have access to the water.       
All off-leash dog parks in San Francisco require dogs to have a current license and up-to-date rabies vaccinations. Many parks feature artificial turf, while others  have natural grass and sand or pebbles. Regardless of the surface, pet parents are expected to pick up after their fur babies. No leashes are allowed inside the parks.
Best dog breeds for apartments in San Francisco, CA
Dogs come in all sizes and temperaments. Which pup you bring home will depend on what you're looking for in a pet. Many people in San Francisco live in relatively small apartments and condos. When choosing a furry friend, consider the breed's activity requirements and ability to adapt to a small space.

Appropriate dogs for San Francisco city living are affectionate and friendly, intelligent enough to train, and good with children and other dogs. They also need to play well at the dog park.

So what are the breeds that fit some, if not all, of those traits? Here are some suggestions to get you started:
Affenpinscher
Adorable Affenpinscher dogs are small enough to be lap dogs (and they do love the lap), but they're also comedians and jesters. They're lively and sweet. They get along well with children and other dogs at the park, and some have described them as "almost human" for their intelligence and perseverance.
Basset Hound
Basset Hounds are laid-back, imperturbable, and loyal to their human families. They're only 15 inches tall, but can weigh anywhere from 40 to 65 pounds. Basset Hounds are affectionate, good with young children, and play well with other dogs. And those ears!
Cavalier King Charles Spaniel
The Cavalier King Charles Spaniel, a smallish pup with a face that will melt your heart, are well-behaved and quiet pupsters. These adorable dogs are stately, affectionate, and good with children and other dogs. They're a bit shy, so it might take them some time to get comfortable at a dog park, but they love to play.
Chihuahua
The Chihuahua is a tiny dog with a giant attitude. In spite of unfaltering loyalty to their pet parents, they don't tolerate children or other dogs well. But if your home has neither of them, you and the Chihuahua will get along fine.
Yorkshire Terriers
Yorkshire Terriers are perky lap dogs that love to play tricks and be joyful. There's never a dull moment when these super adorable little pups are around. They're very affectionate and loyal, but can be a little snappy around children, so if you have any, it's best to choose another breed.
---
With over 200,000 dogs in San Francisco, you'll find many services and locations that welcome you and your fur baby for low or no cost. Some services, like veterinary care, are pricey but essential. The key is to research every aspect of your dog's upkeep and take opportunities to save while keeping your pup healthy, safe, and happy.
Paying for veterinary care out of pocket can be a major financial burden. Fortunately, most pet insurance companies reimburse claims within 3 days, putting 90% of the bill back in your pocket. In the market for pet insurance? Compare leading pet insurance companies to find the right plan for your pet.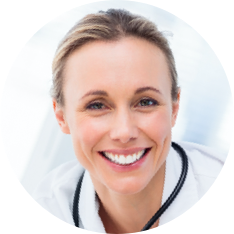 Does your pet have a supplement plan?