How Expensive Is It to Own a Dog in Philadelphia?
How Expensive Is It to Own a Dog in Philadelphia?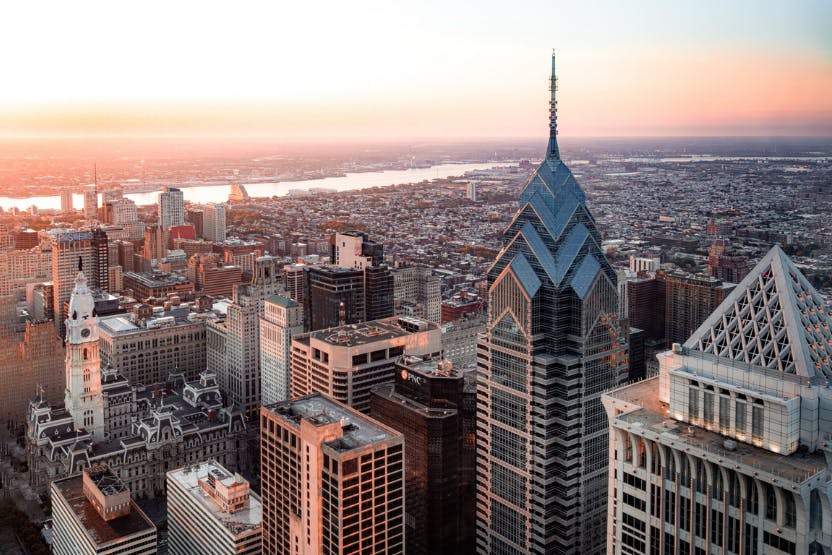 By Aurus Sy
Published: 10/28/2021, edited: 10/28/2021
Save on pet insurance for your pet
You don't have to choose between your pet and your wallet when it comes to expensive vet visits. Prepare ahead of time for unexpected vet bills by finding the pawfect pet insurance.
Overview
The cost of living in Philadelphia is higher than the national average — that's to be expected for a major "muttropolitan" area, but compared to many similar-sized cities, it's actually more affordable.

The City of Brotherly Love is also a great place for dog parents and their furry children to call home. That's because there are a myriad of dog-friendly parks, restaurants, hotels, and local businesses for Philly's 350,000+ pups to enjoy. Plus, the city is extremely walkable and boasts several pet-friendly housing options. But just how expensive is it to raise a dog in Philadelphia?
A year of expenses
What are the costs of raising a puppy in Philadelphia? It depends, but the first year will generally have a bigger price tag than the following years. For starters, there's the cost of acquiring your canine companion. The difference between adopting and buying a dog in Philly is more than $1,000, so how you obtain your pooch plays a big role in how much you spend. 
Bringing home a new family member also means that you have to purchase food, treats, toys, leashes, collars, and other supplies. As the year goes on, you'll encounter many other expenses, including veterinary care, licensing, walking, grooming, training, and overnight care.
Here's the estimated cost of having a dog in Philadelphia during Fido's first year:
Adopting a dog: $25–$450
Buying a dog: $1,758
Average first year vet bills: $523
Licensing fee: $8–$40
Average food costs: $228
Dog walking supplies (leash, collar, harness, etc.): $20–$50
Toys and treats: $217
Dog park membership: $0–$100
Grooming (basic, once a month): $30–$500
Total: $1,051–$3,416
Licensing
Do you need a dog license in Philadelphia? Yes, dog licenses are mandatory in Philly and must be purchased within 30 days of getting a dog over the age of 4 months or within 30 days of moving to the city with your dog.

Licenses can be purchased or renewed online, by mail, or in person at the Animal Care & Control Team of Philadelphia or at various retailers throughout the city. 
Why should you license your dog? Aside from it being the law, a city license increases your pup's chances of being returned to you should they become lost. They're also able to stay longer at the city shelter. 
Below are the dog license fees in Philadelphia. Discounts are offered for spayed/neutered dogs and senior pet parents. 
Spayed or neutered: $16
Non-spayed or neutered: $40
Senior pet parent: 50% discount 
Service animal: $0
Lost tag: $2
Vet care
How much does vet care cost in Philadelphia? 
Average cost of a puppy's first vet visit: $50–$300
Average cost of a routine vet visit: $60, not including procedures or medications
Microchipping: $25–$60
Spay/neuter: $150–$700
Emergency vet visit: $500–$1,000 
The costs listed here are estimates, as Philly vets don't publish their rates online. For accurate prices, contact your vet directly. But more often than not, pet parents spend more on a first vet visit than a routine visit. Puppies also rack up higher vet bills, since they will require vaccines every few weeks until they're about 16 weeks old. 
You can save around $500 on vet care costs when you adopt, though, as shelter dogs typically have already been microchipped, spayed/neutered, and given age-appropriate vaccines prior to going home with their new family.
Vet care in Philadelphia can be expensive.
Paying for treatment out of pocket can be a major financial burden. Fortunately, most pet insurance companies reimburse claims within 3 days, putting 90% of the bill back in your pocket. In the market for pet insurance? Compare leading pet insurance companies to find the right plan for your pet.
Doggy daycare
Does your pup need company or supervision while you're at work? The cost of doggie daycare in Philadelphia is $28 for a half-day and $37 for a full day on average. Many facilities offer discounted pre-paid packages, though these are usually non-refundable and expire after several weeks or months. Some places also charge additional fees for behavior assessments, late pick-ups, no-shows, cancellations, and walks. 
If your dog needs extended care for the weekend or a few weeks, consider booking dog sitting and boarding through Wag!. In addition to being more affordable than local facilities, Wag!'s services allow your canine pal to receive in-home care in a safe and comfortable environment.
Dog parks
Free dog parks in Philadelphia
Philadelphia is home to a number of parks where canine residents can romp and socialize to their heart's content. Most of these "furrific" spots are open to the public and free to use, including the popular Schuylkill River Dog Park and the quieter Mario Lanza Dog Park.
Regardless of location, two- and four-legged park visitors are expected to follow a few rules, which include but are not limited to:
Dogs must be licensed and up-to-date on vaccines.
Pet parents must not leave their dogs unattended.
Pet parents must pick up after their pups. 
If off-leash play isn't your pup's cup of tea, you can take them on a leashed walk anywhere on Philadelphia Parks & Recreation property as long as it's not specifically posted as an animal-free area.
Private dog parks in Philadelphia
Some Philly dog parks are members-only, such as the Roxborough Dog Park, Green Street Dog Park, and Orianna Hill Park. The annual dues for Roxborough and Green Street range from $50 to $100, while Orianna Hill is entirely supported by donations.
Best dog breeds for apartments in Philadelphia
If you're looking to expand your pack but have limited space, here are five breeds that adapt well to city living!
American Pit Bull Terrier
The athletic American Pit Bull Terrier makes a great apartment dog as long as they get plenty of training, socialization, and exercise — they'll happily accompany you on a hike along the Schuylkill River Trail. Despite their powerful appearance, they're not the best choice for a guard dog due to their friendliness to everyone, including strangers. 
Chow Chow
For a fastidious canine companion, look no further than the Chow Chow. Noted for their cleanliness, this breed can be housetrained easily and has little doggy odor. Additionally, their moderate exercise needs and quiet nature make them suitable for apartment living. Their lush double coat, which requires regular grooming, provides protection against Philly's cold winters. 
Bichon Frise
Cheerful and charming, the Bichon Frise will fit right into a family with children and other pets. Because their thick white coat is hypoallergenic and sheds very little, they're ideal for people with allergies and for living in close quarters. Moreover, the Bichon's petite size and confident personality make them an excellent companion for urbanites. 
Bernese Mountain Dog
Built to thrive in cold weather, the Bernese Mountain Dog will have no problem going for walks during the winter. Apartment dwellers may hesitate to get a Berner due to their size, but this breed is actually quiet and well-behaved indoors so long as they have daily outdoor activity — bring them to the Seger Dog Park for leash-free play! 
Pomeranian 
The Pomeranian makes a good apartment dog due to their small size. But while they enjoy being lapdogs, they also like going out for walks — a short, leashed stroll around Columbus Square Park should meet their exercise needs. Their profuse double coat allows them to tolerate cold weather, and a good brushing once a week is enough to prevent matting. 
Raising a dog in Philadelphia doesn't have to put a big dent in your wallet. Some expenses are inevitable, but you can avoid high vet care costs when you secure pet health insurance today. The sooner you insure your pet, the more protection you'll have from unexpected vet bills.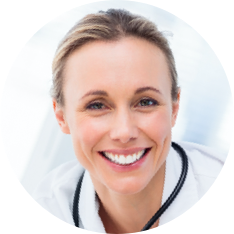 Does your pet have a supplement plan?