What is Blood in the Urine?
Blood can appear in dog's urine at any age, but age can be a good indicator of the cause. For instance, dogs can suffer from familial hematuria, which means that blood in the urine is hereditary, and this is the most common cause for blood in the urine of young dogs. However, the most common cause of blood in the urine of an older dog is cancer. Another indicator can be gender because blood in the urine may be caused by a urinary tract infection, from which females are more likely to suffer than males.
Blood in the urine is a condition medically referred to as hematuria. Blood in the urine is a symptom that can indicate various underlying causes, some of which are very serious. These include cancer (commonly in: older dogs), familial hematuria (younger dogs), and urinary tract infections (females).
Blood in the Urine Average Cost
From 33 quotes ranging from $250 - $3,000
Symptoms of Blood in the Urine in Dogs
The primary symptom is blood in the urine itself, which can be seen in a range of discoloration, ranging from amber to red, orange or brown. This symptom may or may not be accompanied by abnormally frequent urination, evident abdominal pain or discomfort, and hemorrhages below the skin manifesting themselves as bruises. 
However, no other symptoms may be present, and the presence of blood in the urine, depending on its concentration, may not markedly change the color of your dog's urine to the extent that you will notice it. Often, the detection of hematuria only occurs during routine health examinations or testing for another health problem that requires a urinalysis.

There are other possible causes for discolored urine. It is important to note that consumption of beets can cause red-tinted urine, so if the color is the only indicator, be sure that your dog hasn't consumed beets recently.
Top
Causes of Blood in the Urine in Dogs
Bladder or Kidney Infection - Blood in your dog's urine may be caused by a bladder infection or kidney infection, or infection of the prostate or urethra.
Tumors - Cancerous and non-cancerous tumors may cause blood in the urine of dogs.
Stones - Hematuria may be caused by kidney or bladder stones, as the presence of stones strains these organs.
Poisoning - Blood in your dog's urine may be a sign that he has ingested a toxic substance such as a rodenticide.The core symptom will usually be accompanied by other symptoms such as lethargy, coughing, exercise intolerance, swollen abdomen, and difficulty breathing.
Urinary Tract Infection - A key symptom of urinary tract infection (UTI) is blood in the urine. This will usually be accompanied by some of the following symptoms: trouble emptying bladder, loss of bladder control, pain while urinating, a strong odor to the urine and constant licking of the urinary opening.
Injury - Physical trauma can be the cause of blood appearing in your dog's urine. If your dog has experienced a recent injury, be sure to report it to the veterinarian.
Prostate - Blood in your male dog's urine may be caused by a prostatic disease. There are seven prostatic diseases: benign prostatic hyperplasia, squamous metaplasia, cystic hyperplasia, paraprostatic cysts, bacterial infection, prostatic abscess, and prostatic cancer. If your dog has a prostatic disease, he will likely exhibit one or more of the additional symptoms of labored urination, decreased urine stream and difficulty passing bowel movements.
Estrus - Female dogs in heat do bleed. While the blood is not in the urine since it is coming from the same area, dog owners can sometimes confuse estrus blood with blood in the urine. Check for other signs that your dog is in heat, like that she has not been spayed, her vulva is swollen, and drops of blood are left behind when she sits down.
Top
Diagnosis of Blood in the Urine in Dogs
Because of the possibility of very serious underlying causes, it's important to take your dog into the veterinarian as soon as you notice symptoms. A detailed account of the onset of any symptoms and the possibility of any recent injury, ingestion of toxic substance or ingestion of new or odd foods or a new vitamin supplement will greatly aid the veterinarian in diagnosis.
A detailed physical examination will be conducted, and the veterinarian will be looking for any potential abnormalities such as swelling tenderness or growths. Additionally, a complete blood count will be used to detect abnormal red and white blood cell and platelet levels, and a chemical blood profile will be used to detect levels calcium, phosphorous, potassium, nitrogenous waste products, albumin, and liver enzymes.
A very important diagnostic tool will be the urinalysis. Your dog's urine will be pH tested and analyzed for mineral content, presence of red blood cells, hemoglobin, and protein and glucose levels. If a high concentration of minerals is found that may indicate crystals or stones, the urine will be further examined under a microscope.
The veterinarian may require an ejaculate sample from your male dog, the analysis of which will determine the presence of prostatic disease. A vaginoscopy or cystoscopy may be necessary in order to examine fully your dog's genital health.
If a tumor is detected or suspected, the veterinarian may order an ultrasound and/or x-ray in order to fully identify the presence of a tumor. In some cases, a biopsy will be necessary in order to determine if a tumor is benign or malignant.
Top
Treatment of Blood in the Urine in Dogs
Treatment will be varied and designed to address the underlying cause of the blood in your dog's urine once your dog has been stabilized. Stabilization may require intravenous fluids to treat dehydration and/or a blood transfusion if your dog's red blood cell count is dangerously low.
Infections
Antibiotics are the treatment of choice for bladder, kidney, urinary tract, and other infections. Specific antibiotics that your vet may prescribe will depend on your dog's history with antibiotics and the site of the infection.
Stones
Bladder and kidney stones may be treated through diet low in protein, phosphorous and magnesium and designed to promote acidic urine as well as encourage increased water intake, or in more severe cases, removal of the stones through nonsurgical or surgical means.
Tumors
The treatment of tumors will depend on the site and diagnosis. The veterinarian may refer you to an oncologist for a more specialized diagnosis and treatment.
Poisoning
Treatment for poisoning will depend upon the substance ingested. If your dog has ingested rodenticide and is experiencing vitamin D poisoning, she will need to remain on an IV until her electrolyte, calcium, and phosphorous levels have stabilized. Your dog may be given a phosphate binder such as aluminum hydroxide in order to allow her to excrete the excess phosphorous in her system more quickly.
Injury
If the blood in your dog's urine is the result of trauma, the treatment will depend upon the extent and location of the internal damage that is found during diagnosis.
Prostate
Treatment of prostatic disease will depend upon the diagnosis, as there are several possible diseases. For primary or secondary bacterial infections, your dog will be prescribed aggressive antibiotic therapy that may be much longer than a typical antibiotic regimen. Benign prostatic hyperplasia, cystic metaplasia, testicular tumors and cystic hyperplasia generally occur only in dogs that have not been neutered, and neutering is often the only treatment necessary. Paraprostatic cysts and prostatic abscesses must be surgically removed and drained.
Top
Worried about the cost of Blood In Urine treatment?
Pet Insurance covers the cost of many common pet health conditions. Prepare for the unexpected by getting a quote from top pet insurance providers.
Recovery of Blood in the Urine in Dogs
No matter the diagnosis, it is most important to follow the veterinarian's instructions for follow-up care and monitoring. If the symptom was determined to be the result of a dietary abnormality, the veterinarian will advise you on an appropriate diet. It is always important to consult the veterinarian before adding a nutritional or vitamin supplement to your dog's diet. No matter the cause, it is important to always have fresh, clean water available and encourage your dog to stay hydrated.
Blood in your dog's urine could be a symptom of a serious medical condition. To avoid high vet care expenses, secure pet health insurance today. The sooner you insure your pet, the more protection you'll have from unexpected vet costs.

Top
Blood in the Urine Average Cost
From 33 quotes ranging from $250 - $3,000
Top
Blood in the Urine Questions and Advice from Veterinary Professionals
Great Dane
Five Years
0 found helpful
0 found helpful
Has Symptoms
Frequent Urination With Blood Spots
We adopted this dog about 10 months ago. She is house trained but today she has 2 "accidents" within an hour of each other and both times I noticed a red tinge to her urine blood drops in the puddle. She is not spayed but her last heat cycle was in April. should we be worried?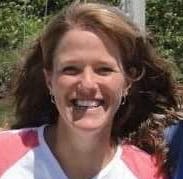 Dr. Michele K. DVM
0 Recommendations
Thank you for your question. I think that I would take her into your veterinarian and have them check her urine for infection. It may be that she is coming into heat again, but that doesn't usually cause frequent urination or accidents. If she has an infection, she may need antibiotics or other treatments so that it does not get worse. I hope that all goes well for her.
Aug. 6, 2020
Was this experience helpful?
Bullmastiff
Nine Years
0 found helpful
0 found helpful
Hello, I went to the vet on Monday for my male neutered bull mastiff. He has been peeing blood, peeing often and leaking blood. They prescribed amoxicillin and rimadyl for him. He has had 5 doses of his prescribed medicine and has shown no signs of improvement. Should I take him back to the vet?
Jessica N. DVM
0 Recommendations
Hello- Thank you for your question. Yes I do think it would be a good idea to have a recheck performed. The next step would be to take an x-ray of the bladder to look for a stone and culture the urine to see if there is a resistant UTI occurring. If all comes back normal from there the step after that would be to perform an ultrasound of the bladder to assess for a bladder growth. I hope he feels better soon.
Aug. 6, 2020
Was this experience helpful?
Blood in the Urine Average Cost
From 33 quotes ranging from $250 - $3,000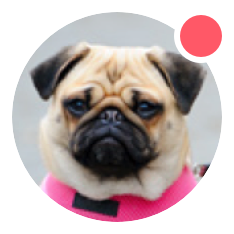 Need pet insurance?