Rubbing His Face in Dogs
Veterinary reviewed by: Michele K.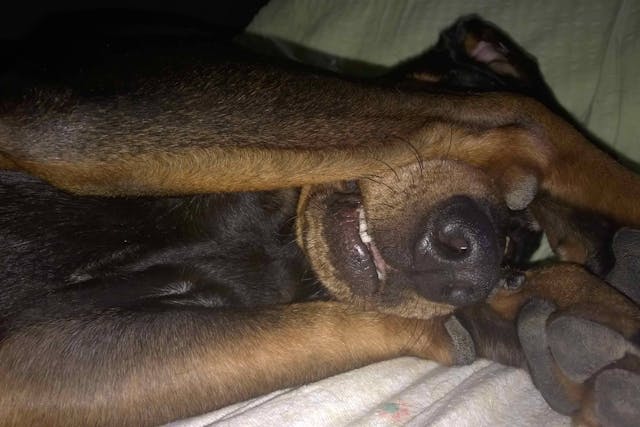 Veterinary reviewed by: Michele K.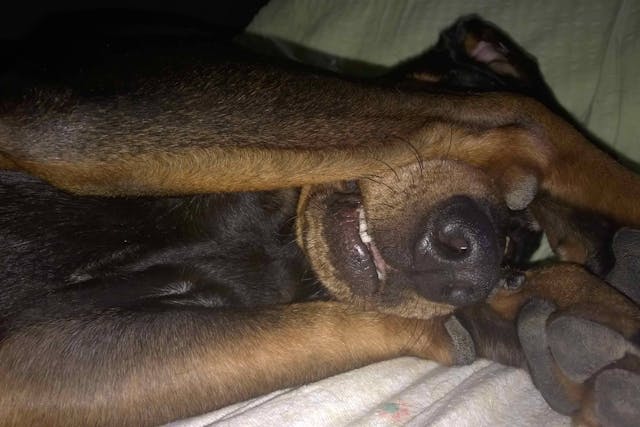 What is Rubbing His Face?
A dog may rub his face if he has an occasional itch or discomfort, and this is likely nothing to be concerned about. He may also rub his face if he is finished eating or drinking, as if to be grooming himself. However, if a dog is rubbing his face repeatedly, or suddenly begins to paw at his face as if something caused intense pain, then a veterinarian visit is warranted. When a dog rubs his face he may use both of his paws or just one paw and consistently rub it to ease any pain he may be having. He may also rub his face against the carpet or on a piece of furniture over and over again.
There are several different reasons why your dog may be rubbing his face. This behavior is typically not a result of a serious health condition, except in a few cases. This is not to be confused with "head pressing" which can be more of a concern. Reasons why your dog may be doing this behavior are:
Allergy
Mites or fleas
Blepharitis
Trauma
Dental condition
Ear or eye irritation
Cleaning
Why Rubbing His Face Occurs in Dogs
There are several different reasons why your dog may be rubbing his face, either with his paws or against the carpet. Causes may include:
Allergy
If your dog has an allergy of some sort, like to specific medications he may be taking or to a plant he was nosing around in while outside, he may have facial swelling leading to a need to rub the face. 
Mites or Fleas
Mites and fleas can cause irritation if your dog has a large number of them on his face. He may be scratching his face repeatedly or several times a day, and his face may swell causing him to rub it. 
Blepharitis
Blepharitis is an inflammation of the eye, namely the outer skin and eyelids. It can cause your dog to paw at his eye or eyes repeatedly. Make an appointment with your veterinarian as soon as possible if your dog shows signs of any eye inflammation.
Trauma
Bee stings or snake bites can cause itching, burning, and swelling of the face. If your dog has pain or irritation of the face due to a sting or other trauma, he may need a visit to the clinic.
Dental Condition
Just like humans, if your dog has an infected tooth or gum area, he may have facial swelling on one side. In some cases, swelling may not be evident but rubbing of the face is a symptom of the pain. A tooth abscess can be very painful and requires immediate veterinary attention.
Ear or Eye Irritation
If your dog has an ear infection or eye irritation (or infection) he may paw at his face repeatedly. He will most likely be experiencing discomfort, and pawing at his face will be a way to help him ease the pain. There are many different causes of these irritations, and most eye and ear irritations can be cleared up with the proper examination and medication prescribed by your veterinarian.
Top
What to do if your Dog is Rubbing His Face
If your dog is rubbing his face, contact your veterinarian. Your veterinarian will want to know as much information about your dog's face rubbing. He will want to know how often he does this and for how long he has been doing it. 
He will conduct a thorough physical examination of your dog. He will look very closely at his face and see if he can find any clues as to what is making him want to rub it. He may also look at his paws to see if perhaps his paws are irritated and is just using his face to ease the discomfort on them. 
If he doesn't find anything on his face or in his mouth that could be causing pain, he may decide to do other testing, such as blood work, a urinalysis, and a biochemistry profile to check for underlying health conditions. He may also closely look at his eyes to see if he suspects an irritation and over his body to check for either fleas or ticks.
Based on his findings, your veterinarian will outline a mode of treatment for your companion so he may become well and cease pawing at his face.
Top
Prevention of Rubbing His Face
In order to prevent face rubbing, check your dog for allergies. These may be the cause for discomfort, either within his eyes (he may be rubbing his itchy, red eyes) or on the skin of his face. Another action you can take to prevent your dog from rubbing his face is to be sure he is protected against fleas and ticks by using a flea and tick solution recommended by your veterinarian. Observe your dog's teeth and gums to be sure he is not getting an abscess or infection. Regular, routine veterinary checkups will check for conditions that may cause your dog to paw at his face.
The causes of face rubbing can be expensive to treat. To protect your dog and prevent high vet care costs, start searching for pet insurance today. Brought to you by Pet Insurer, Wag! Wellness lets pet parents compare insurance plans from leading companies like PetPlan and Trupanion. Find the "pawfect" plan for your pet in just a few clicks!

Top
Cost of Rubbing His Face
The cost for an ear infection can be approximately $300. An examination and medication might clear up the problem. The cost to eradicate a flea and tick infestation on your dog may be $350.
Top
Worried about the cost of treating your pet's symptoms?
Pet Insurance covers the cost of many common pet health conditions. Prepare for the unexpected by getting a quote from top pet insurance providers.
Rubbing His Face Questions and Advice from Veterinary Professionals
Miniature dachshund
Ten Years
6 found helpful
6 found helpful
Has Symptoms
Rubbing The Fur Off Just Below His Eyes On His Nose
Rubbing the fur off just below his eyes on his nose. He just started this about a week ago. First it was one side now it is both. I don't believe he has gotten into anything. When we take him out he is on a leash. His food hasn't changed nor his treats.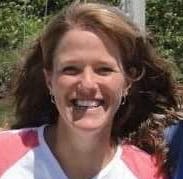 Dr. Michele K. DVM
6 Recommendations
Thank you for your question. Rubbing and hair loss in dogs can be caused by many things, including bacterial infections, parasites, or allergies. If this is something that does not seem to be getting better, it would be a good idea to have him seen by a veterinarian, as they can look at him, see what might be going on, and get him the best treatment. I hope that everything goes well for him.
Aug. 1, 2020
Was this experience helpful?
Border Collie/ australian shepard
Eight Months
3 found helpful
3 found helpful
My dog is dry heaving maybe once every couple of days. He also had a night where he threw up but only once. He's since then have dry heaved twice probably one time a day 2 days of 4 since he threw up. He was chewing a bone and we think he may have got a piece stuck in his throat but he didn't have anything that we could see and he stopped shortly after we checked. I am a first time dog owner and am a little worried.
Dr. Ellen M. DVM
3 Recommendations
Hello, thank you for your question. I am sorry to hear that your dog is coughing! Without examining your dog and listening to his heart and lungs, it's very hard for me to know for sure what might be going on. It's possible that the bone irritated his throat and is causing this as you suggested. It's also possible that he could have kennel cough, or another viral illness. Other things that can cause throat irritation would be vomiting, reflux, eating something he shouldn't have, etc. If this continues for another 24 hours or if he vomits again, I recommend having him examined by his veterinarian just to make sure this is nothing to worry about. Hopefully he starts feeling better soon!
July 30, 2020
Was this experience helpful?