How to Train Your Dog to Behave at the Dog Park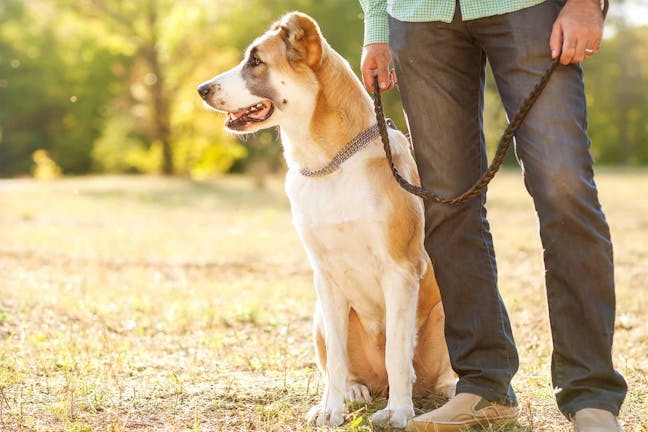 Introduction
Dog parks are a place for your dog to have fun and play with other four-leggers. But it doesn't always work out that way. For example, bigger dogs can be too rough with smaller dogs, favorite balls get snatched, gangs of dogs pick on loners...the list goes on. Here's the rub. It doesn't have to be that way.
If every dog owner took responsibility for their own dog's actions then everyone could enjoy the park in peace. This includes the over friendly dog who jumps up to say 'Hello' but knocks a toddler or senior citizen over in the process. Remember, if your dog is out of control and injuries a third party, then you may be liable for their medical bills. And that's without the dog that starts a fight with another where both dogs need veterinary treatment, or the dog that runs off and exits the park straight into the path of an oncoming vehicle.
Enjoying the dog park only works when owners act responsibly and take charge of their dog. Of course, this doesn't necessarily mean keeping the dog on the leash, because learning a few basic commands gives you the ability to recall the dog or divert their attention from trouble.
Top
Defining Tasks
Basic park etiquette means your dog is under control even when off the leash and you can get their attention to interrupt undesirable behavior. This means practicing basic commands at home until the dog readily responds and then expanding that training in the face of distractions.
If you are uncertain about your dog's ability to respond, then invest in a longline. This gives the dog a sense of freedom but should he not obey, you still have control. A longline is much better than an extending lead because the latter teaches the dog that he only has to pull to get more leash.
Your secret weapon when in the dog park is extra tasty treats. By all means, train your dog with rewards at home, but step up the ante when in public. When the dog realizes you have specially tasty sausages it will peak his interest and make him that bit more likely to respond in the face of distractions.
A word of caution, though. If your dog does misbehave in the park, don't punish him when he eventually does return. You only want him to link good things with returning to your side, and if he believes a recall ends in a smack, it will make him less willing to obey next time.
Top
Getting Started
Start training in a place with few distractions such as your yard. As the dog gets into the swing of things, practice training at different times and in different places. You can start training with a puppy from 8 weeks onwards, just don't expect too much and always make things fun.
Take any opportunity to train the dog. This means taking advantage of those time pup happens to amble toward you. By slapping your thigh and saying "Come" in an excited voice, it's a super-easy way to reinforce what you're trying to teach.
You will need:
Tasty treats

A belt bag for the treats, so a reward is always close to hand

A longline

A friend

Patience
Good behavior at the dog park is a matter of being able to control the dog by teaching simple commands such as "Come", "Look", and "Down".
Top

Start with play
This first step is especially useful for puppies, who instinctively follow an owner 'mother hen' fashion. With the puppy a few feet away, as he turns to look at you, slap your thighs to get his attention and back away from him. The puppy should then step towards you, at which point say "Come" in an excited voice. As he runs to your side, lavish him with praise. Oh, and train him using supper as a reward by shouting "Come" when you put his dinner down.
Play recall tag
Enlist the help of a friend and each have treats to hand. Call the puppy's name and clap your hands excitedly, as he moves towards you say "Come" and reward him with a treat. Now you fall silent, and the friend calls the puppy, claps, and says "Come." Alternate who calls the dog, rewarding him each time he obeys.
Recall from sit
In the yard, have the dog sit. Take a step or two away from him, make sure he stays sitting. Now make your 'Come' signal, and call the dog in an excited voice. Reward him when he arrives.
Increase the distance
Move further and further away, increasing the distance between you. If he keeps breaking the sit before you call him, then begin the exercise slightly closer.
Recall for real
Go live with your training in the dog park. Start with a recall from sit, so he gets the idea despite distractions. And don't forget to pack those extra tasty treats. If you can't rely on him at a distance, then make use of the longline until you are confident he'll respond.

Get his attention
Start in a low distraction environment, such as home. Hold a small treat between your finger and thumb. With the dog sitting, touch the treat to his nose to get his attention
Travel the treat
With the still sitting, straighten yourself up to a standing position and slowly travel the treat in a straight line from the dog's nose to the bridge of your nose.
"Look" at the treat
The dog is now staring intently at the treat which you are holding between your eyes. Say "Look", in a firm but excited voice. At first the dog will only concentrate for a second or two. Anticipate this and say "Good dog" while his attention is on you, and quickly reward him.
Extend the time
Slowly extend the time you expect him to look and focus, before he gets the treat. Aim for 10 seconds, then one minute, then see how far you can take things.
Look without a treat
Practice in different places with the treat. Once he is reliably looking at you on command, try phasing out the treat. Reward him every other "Look" and then every third "Look", so that he thinks he has to work extra hard for a reward. This keeps him focused and keen.
The Stop in His Tracks Method

Lure the dog down
Start by teaching a basic "Down" stay. With the dog sitting, use a treat to lure his nose to the ground. Position the treat in such a way he has to drop down to get it. Say "Down".
Extend the down time
With the dog down, slowly extend the amount of time he's expected to lie down before he gets a reward. It may help to stroke or soothe him, to keep him relaxed and stop him springing back up.
Extend the distance
With the dog regularly staying down for a minute or more, try standing up. As he learns to stay down until released, step away from him. Gradually extend the physical distance between you with the dog still down.
Teach "down" on the move
Now have the dog lie down from a stand, then from a slow walk, and then with you distant from the dog.
Practice, practice, practice
Work on having the dog respond to "Down" as you are moving around the home. And take your lessons outdoors. If the dog struggles to obey amidst distractions, take things back to a stage where he does respond and go from there.
By Amy Caldwell
Published: 10/06/2017, edited: 01/08/2021
---