How to Train Your Coon Dog to Track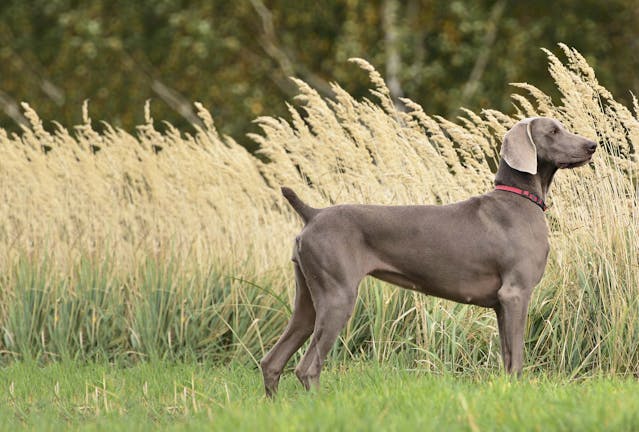 Introduction
Using dogs to hunt raccoons and many other game animals has been a popular sport for hundreds of years in the U.S. But, like most tricks, it is not something that any breed of dog knows how to do without the proper training, in much the same way as humans must learn to walk. Today, training a coon dog to track is not just something that is left strictly to hunters. There are national hunting and tracking competitions with substantial prizes to be won.  It all starts out with teaching your dog the basics and then moving on to training your dog to track.
Top
Defining Tasks
When it comes to teaching your pup how to track coons, you need to teach him far more than just how to track the raccoon. You must first teach him to get into your truck and, if you use one, into his dog box. Depending on the dog, this can take a few weeks until he is comfortable. Most trainers use a command such as "load up" or "get in" to ensure their dog knows what is expected. Once your dog has mastered this relatively easy command, it will be time to move on to training him to track.
Since most dogs love to go for rides, teaching them to load up should not take very long, but until your dog is able to get into the vehicle on his own, you may have to assist him. The important thing to keep in mind here is that you need to make it exciting in such a way that your dog looks forward to getting in the truck and going for a ride. Dog treats are a good way to get him started, along with plenty of praise when he gets it right. You can teach a dog at virtually any age to do this, but the younger you start them out, the faster they learn.
Top
Getting Started
Before getting started, you will need to lay in a couple of basic supplies that will be used to train your pup to track coons successfully.
Dog Treats – used to reward your dog for following your commands successfully

An old raccoon pelt – you may be able to buy one from someone who tans hides, a hunting buddy, or acquire one yourself.

Artificial scent – in the event you can't come up with an old coon hide, you can buy artificial raccoon scent that will work.

A length of rope – to drag the hide along the ground, creating scent trails

Training a coon dog to track definitely takes plenty of patience and should be done in an open, grassy area where there are minimal distractions at first. Remember that just as you did when teaching your dog the basics, you need to maintain a firm and authoritative voice when teaching him to track. The most important thing to remember is that most dogs love to track things by scent, but certain breeds like Blue Tick, Black and Tan, Redbone, and English coonhounds are particularly well-suited to tracking.
You should plan to start training your coon dog when he is approximately five weeks old. While your pup may not be capable of much at this age, it is the perfect time to start teaching him the basic commands. This training should include commands such as heel, sit, and stay. You can use dog treats and plenty of verbal praise to help him learn these commands. The reality is that if you can't get your dog to respond to the simple commands, he may not do well with learning how to track coons.
Here are three different methods used by experts to train coon hounds to track their quarry successfully. No matter which of them you decide to use, be sure to use a simple command such as "follow" or "go get 'em" something your dog will learn to associate with the need to track his prey.
Top

Acquire a pelt
Purchase an old raccoon skin from another hunter or perhaps a local taxidermist or fur trader. Tie a rope on the pelt so you can drag it behind you.
Create scent trails
Use the pelt to create scent trails for your dog to follow by dragging it on the ground.
Show the pelt
Show the pelt to your pup to get him used to what a raccoon looks like.
Teach treeing
Hang the pelt in a tree to teach your dog to stay put once he has treed the raccoon.
Reward!
Reward him for doing a good job with plenty of praise and a dog treat or two.
The Artificial Scent Method

Acquire scent
Purchase a bottle of artificial scent used to get your dog used to the smell of raccoons.
Create scent trails
Create a number of "scent trails'' in your yard for your dog to practice following.
Expand your area
Add more trails, if possible, in a small wooded area to get him used to working in the woods.
Follow the trails
Teach your dog to follow these trails; this could take some time so be patient.
Reward!
Reward him for doing a good job with plenty of praise and a dog treat or two.

Arrange a pack
Talk to some of your hunting buddies about letting your pup go out with their hounds. Add your pup to the pack
Learn by example
Let him follow along and learn by example. The older dogs already know what they are doing and your pup will soon start to imitate them.
Reward!
Reward him for doing a good job with plenty of praise and a dog treat or two.
By Amy Caldwell
Published: 09/21/2017, edited: 01/08/2021
---