How to Train Your Dog to Detect Low Blood Sugar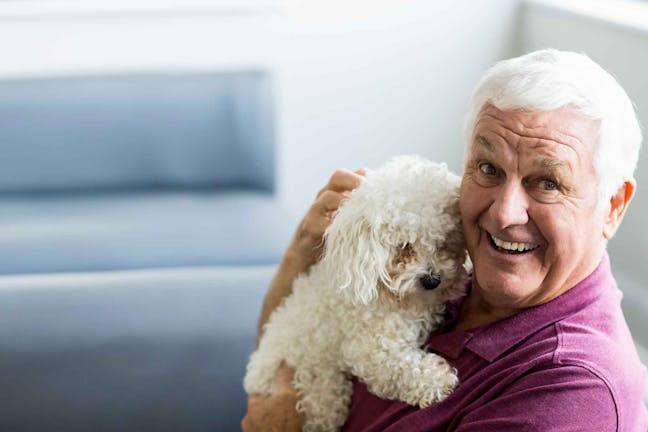 Introduction
People with certain health conditions can be subject to low blood sugar episodes, that if not caught and addressed, can result in impaired cognition, making it difficult or impossible for the person affected to treat themselves. This can be very dangerous if the person is alone or asleep and is unaware they are having a low blood sugar episode.
While many diabetics have good control over their condition, with a routine of blood sugar monitoring, insulin injections, and careful diet, some people have a great deal of difficulty controlling their diabetes and are frequently subject to low blood sugar episodes that can be life-threatening. Service dogs that are trained to detect low blood sugar episodes almost as soon as they begin and alert their owners to take action to counteract the condition, can be lifesavers. These dogs allow diabetics the ability to be independent, working and living on their own, and provide safety for diabetics when asleep by detecting low blood sugar episodes that could go unnoticed and alerting the diabetic themself and/or another family member.
Top
Defining Tasks
Diabetic service dogs detect low blood sugar by recognizing the scent of low blood sugar on a human's breath or emitted through their pores. Because dogs have such an incredibly sensitive sense of smell, they are able to detect this scent, which is not perceivable to us. Diabetic dogs are then taught several behaviors to help the person with low blood sugar. They alert the person with a nudge, paw or other predetermine signal, they can go get help by alerting another person if the diabetic does not respond, and they can be trained to assist a low blood sugar episode by going to fetch testing materials, a phone, and/or glucose tablets. When out in public or in an environment such as school or work, the dog wears a harness identifying him as a service dog and carries diabetic supplies for their owner. Because of the complexity of the behaviors and situations required of a low blood sugar detection dog, the training is extensive and takes a major investment of time; many hours over several months.
Any dog breed can be taught, what is important is the temperament of the dog. Detection dogs require the ability to work in public, around other people and distractions, they need to be non-aggressive, friendly, confident and motivated to work for a reward. Dogs trained to detect low blood sugar are started by being taught to recognize the scent of low blood sugar from puppyhood; serious training begins at 1-3 years of age. Low blood sugar dogs are extremely successful at detecting episodes and can detect the onset of an epsiode 15-30 minutes before it would be detected by symptoms or even blood glucose meters.
Top
Getting Started
In order to train a low blood sugar detection dog, you will need to use positive reinforcement, never negative. Dogs are rewarded for providing the correct behavior and ignored when they do not respond appropriately. Lots of treats, attention, toys, and play can be used for rewards.
You will need to provide samples of low blood sugar scent in the absence of a person actually having a low blood sugar episode in order to provide the volume of training experience required to teach the dog to detect. Samples can be obtained by taking saliva samples with a cotton ball whenever a diabetic is having a low blood sugar episode, or swabs from sweat glands, such as in the underarms or feet. These samples are then put in a zipper baggie and frozen for future use. These scent samples can be used in porous containers to teach the dog to respond to the scent. Initially, teaching a puppy to respond to low blood sugar scent may involve using a bowl and a colander to teach the puppy to put their nose up to the scent for a treat.
Service dogs used for detecting low blood sugar need to be certified and regular yearly recertification checks are performed to ensure the dog and handler are working effectively together. Investigate the certification requirements and assistance in your area prior to training.
Top
The Associate with Reward Method
Prepare scent
Start by putting a low blood sugar scent sample in a bowl with a mesh colander overtop to protect the sample but allow scent to pass through.
Present
Present the bowl to the young dog or puppy.
Reward with the scent
When the puppy puts his nose in the colander and smells the scent, provide the puppy with a food treat in the colander. The puppy begins to associate the scent with reward.
Move
Move the bowl around to different location so the puppy has to go to the scent, this begins to teach locating.
Hide
As the puppy gets older, start providing the scent in smaller containers and hiding containers in various locations throughout the house. When the puppy locates the scent, reward.
Add signal
Later, you will need to teach your dog how to signal or alert you when he detects the scent of low blood sugar. Teach the signal on command, associate the signal with location of a low blood sugar sample, then remove the command so the alert is performed in response to the scent of low blood sugar sample.
Teach signal
Teach your dog a signal, such nudge a hand, that will be used to alert for low blood sugar. Use a hand signal to command the behavior and capture the behavior with a clicker.
Add scent
Now use the hand signal and provide a low blood sugar scent in a small porous container. When the dog performs the signal in response to the presence of the scent, and hand signal, click, and reward with food or toy play. Practice several times a day for a few weeks.
Remove command
Gradually remove the hand signal, continue to present the scent and use the clicker and reward the dog for performing the signal HIDE - Now hide the scent in a small container, let your dog find the scented object, and perform the signal, click and reward.
Add multiple samples
Use multiple containers, some using low blood sugar scent, some using other scents, present to the dog. If the dog signals to the wrong scent, ignore, but if they signal the correct scent reward.
Remove clicker
Gradually remove clicker so that dog alerts and receives a reward to the presence of low blood sugar scent alone.
The Match to Sample Method
Establish signal
Teach your dog a signal to be used to alert for low blood sugar, such as nudge.
Plant scent
Provide two articles, one that is scented with low blood sugar scent and one that is not, in two different spots on floor of the room.
Provide scent
Provide your dog with the low blood sugar scent on a separate object.
Shape and reward match
Let your dog loose in the room and when your dog approaches the unscented object, ignore. When he approaches the scented object, click and reward. Gradually click and reward as your dog gets closer and closer to the scented target object. Repeat exercise multiple times a day for several weeks.
Add signal
Now give your dog the command for his nudge signal, or another predetermined signal you have chosen, when your dog locates and matches the scented object. Continue to click and reward when your dog successfully matches the scent and signals you appropriately.
Remove command and click
Gradually remove the verbal command. Gradually remove the click.
Reward match
When the dog matches the scent and alerts, provide a food or play reward.
By Amy Caldwell
Published: 11/27/2017, edited: 01/08/2021
---