How to Train Your Older Dog to Stop Barking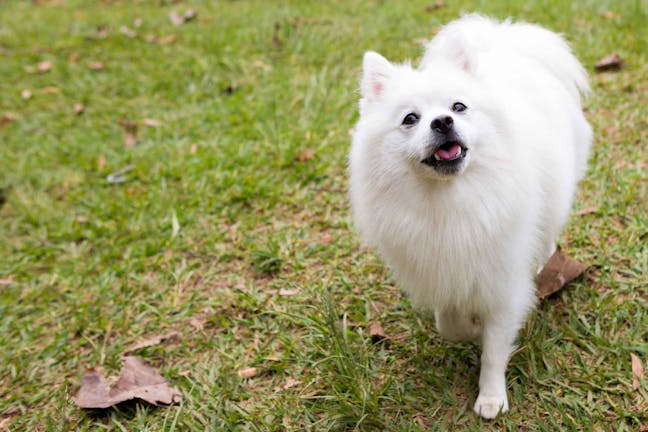 Introduction
You love your aging dog, for his protruding grays and those extra few seconds it now takes him to get up. But one thing you probably don't love is the peace shattering barking he refuses to give up. Does your dog wake you up from every nap with deafening barking as soon as someone walks past your house? Are you fed up of shouting your 'hellos' to anyone that comes to visit over persistent barking?
First and foremost, solving this problem will grant you some well-deserved peace and quiet. It will also make having guests over a much more relaxing affair. If your dog scares other dogs and people with his barking then it will also rid you of that. If you're looking to end the sound of the kennels coming from your house, then tackling your old dog's barking is definitely advisable.
Top
Defining Tasks
There are a number of techniques used to stop barking in dogs. Some rely on treats, others use technology, and ironically, some tackle barking with silence, but more on that later. All of these methods have seen significant success, but applying them to old dogs is never straightforward. The older your dog is, the more stuck in their bad habits they are, and barking probably feels like part of their personality by now.
Fortunately, with perseverance you could end your dog's barking campaign in just a few weeks, finally granting you a relaxing and peaceful day at home. If your dog's barking aggravates the neighbors too, then getting it sorted might also make you more popular the next time you step out of the front door. So don't be deterred by the challenge ahead, it won't be easy, but it will definitely be worth it!
Top
Getting Started
Before you start tackling the noisy problem at hand, you need to get together a few things. Firstly, get your hands on some treats so you can reward your dog when he makes progress. Also invest in some food puzzles to keep him distracted.
If you're going to use the 'Gadgets' method, you need to get your hands on any number of bark collars and deterrents. They can be bought from a range of online stores and plenty of local pet stores.
Apart from that you just need a positive attitude, a good degree of patience and maybe some ear plugs!
Now you're prepared, it's time to tackle that noise pollution…
Top
The Tackle the Cause Method
Food puzzles
Your dog may partly be barking because he has got nothing better to do and knows barking will bring some attention. So if there are particular times of the day your dog barks, give him food puzzles to distract them. This will not only keep him quiet, but it will tire him out, sapping his energy for barking.
Exercise
Your dog may be barking because he is full of energy, so increase the amount of exercise you give to knacker him out. You don't necessarily have to walk him again, just throw a ball or stick while you're on your normal walk to keep him constantly running.
Take away the motivation to bark
If your dog barks when he sees people walking past the house, then draw the curtains and you'll be afforded some peace and quiet. Your dog will bark less and less, breaking the constant habit.
Turn on the TV or radio
If your dog barks when he hears strangers or other dogs, leave the radio on so your dog can't hear over the noise. He'll be none the wiser to the people passing by and you can go back to that early evening nap. This again will break the need for him to constantly bark and will slowly break the habit.
Provide toys
You can get your hands on a whole range of dogs toys online and from local pet shops. All can keep your dog preoccupied for hours at a time. If he's dead set on ripping the ear off a toy monkey, then he won't even have time to bark! By doing all of the above, your dog will bark less and less as he is more distracted and the motivation to bark will be taken away, until eventually he breaks the habit entirely.
Deterrent collars
Consider fitting your dog with a deterrent collar that provides a negative consequence when he barks. Be cautious if you are in a densely populated canine area, as other dogs' barking may set them off.
Noise collar
Fit your dog with a special bark collar that slowly trains your dog not to bark. When your dog barks, the collar transmits a high frequency sound that dogs don't like. This will see to it your dog associates barking with an unpleasant sound.
Citronella collar
If noise collars don't reduce your dog's barking, then try a citronella collar. When your dog barks, an unpleasant burst of citronella will be released.
Spray collar
Many dogs love jumping in ponds, but hate being hosed down after. Inspired by that, you can now get collars that spray a short burst of water towards your dog's face when he barks. He will soon realize if he wants to keep dry, he'd better keep quiet.
Head halter
If collars aren't doing the job, you can try a head halter. They slip over your dog's mouth and when your dog barks you gently pull on the leash, closing their mouth. This will quickly signal to them that barking will have consequences.
Muzzle
Once your dog starts to bark, put a muzzle over its mouth. Dogs dislike the feeling of muzzles and he will quickly learn not to bark. You will soon get to the point where even getting the muzzle out will silence the barking and eventually they'll give the barking game up all together.
The Incentivize Silence Method
Bark on command
It might sound crazy, but before you can command your dog to be quiet, you need to teach him to bark. So say 'speak', wait for him to bark two or three times, then reward them with a treat.
Practice
It might be more noise than you can bear, but keep repeating this training until you can command your dog to bark without the promise of treats every time.
Time for 'quiet'
Firstly command your dog to 'speak'. Then when they've barked two or three times, say 'quiet' in a firm voice and hold the treat in front of their nose. When they go quiet to sniff the treat, give them the treat and verbally praise them. Repeat this process until they don't need a treat to successfully respond.
Practice in a loud environment
Time to practice your 'speak' and 'quiet' commands when there are other distractions around, such as friends, family and other dogs.
Ditch the 'speak'
Your dog should now distinguish between rewards for barking and rewards for silence. So gradually decrease your use of 'speak' and instead only command them to be 'quiet'. It may take weeks of practice, but your old dog will eventually get the message and bark less and less, until he's so quiet you actually miss the odd bark!
By Amy Caldwell
Published: 01/02/2018, edited: 01/08/2021
---