4 Safe Dog-friendly Mosquito Repellent Sprays
4 Safe Dog-friendly Mosquito Repellent Sprays
By Mel Lee-Smith
Published: 10/14/2021, edited: 10/14/2021
Save on pet insurance for your pet
You don't have to choose between your pet and your wallet when it comes to expensive vet visits. Prepare ahead of time for unexpected vet bills by finding the pawfect pet insurance.
Overview
Think mosquitoes only come out in the summer? Think again. In some areas throughout the US, these pesky pests are active all year round. Protecting your dog from mosquito-borne diseases is essential for their health. Mosquitoes carry heartworm, West Nile virus, and other dangerous illnesses. Although heartworm preventatives can prevent infection, mosquito bites can still cause discomfort for your dog.
How can you protect your dog from being bitten by a mosquito? Read on to discover our top 4 favorite mosquito repellents for dogs.
Vet's Best Mosquito Repellent
Say goodbye to harsh chemicals and hello to fresh, all-natural ingredients with Vet's Best Mosquito Repellent. Formulated with lemongrass and geraniol oils, this mosquito repellent has earned rave reviews from pet parents all over the world. It's safe for dogs aged 12 weeks and up. You'll need to reapply the spray every 2 hours for maximum protection.
Not only is Vet's Best Mosquito Repellent great for dogs, but it even works on humans too! If you're sensitive to DEET or just want to keep the bugs at bay without using skin-irritating chemicals, Vet's Best is a "furrific" choice. We love Vet's Best products so much that we gave them the official Wag! Badge of approval!
Medella Naturals Mosquito Repellent
Not only does Medella Naturals keep biting bugs at bay, but it also deters gnats and other nasties! This lemongrass oil spray contains vitamin E, lemon, and a splash of vanilla for an extra fresh scent. Online reviews from satisfied pet parents praise this repellent for not being sticky or oily.
It's safe for both two- and four-legged children, but be sure to read the packaging carefully. We couldn't find any info on whether this spray is safe for puppies and dogs with sensitive skin. If you have questions, reach out to the manufacturer.
Absorbine Ultrashield EX Insecticide
Mosquitoes, fleas, and flies, meet your match! Absorbine's Ultrashield EX Insecticide delivers heavy-duty protection against 70+ insect species, including deer ticks and other carriers of Lyme disease.
One of the highest-rated mosquito repellents for dogs on Amazon, Absorbine Ultrashield EX Insecticide is safe to use in horses and dogs over 12 weeks of age. Do not use this product on cats — it contains permethrin and pyrethrins, both of which are highly toxic to cats. Unlike other products on our list, this repellent isn't an all-natural solution. Use with caution in dogs with sensitive skin.
Mosquitoes and other bugs can transmit dangerous diseases.
The symptoms of Lyme disease and other insect-borne conditions can be expensive to treat. To avoid high vet care expenses, secure pet health insurance today. The sooner you insure your pet, the more protection you'll have from unexpected vet costs.
Bug Soother
Searching for a more natural solution to your mutt's mosquito problems? Look no further than Bug Soother. Made of lemongrass oil and castor oil, this mosquito repellent is one of the safest on the market. The product label even promises that chickens and tigers can use it! As well as mosquitoes, this spray repels no-see-ums, gnats, and black flies. Be aware that it may not be effective against all species of mosquitoes.
Bug Soother's parent company, Simply Soothing, is owned by women and located in Iowa, which means you and Callie can feel good about supporting a small American business.
Frequently asked questions about mosquito repellents for dogs
Is it safe to use DEET on my dog?
No. DEET is toxic to dogs. While experts aren't sure exactly what makes it toxic, this compound attacks a dog's central nervous system and gastrointestinal tract.
Can I make my own mosquito repellent for dogs?
While you can make your own mosquito repellent, keep in mind that many essential oils are toxic to dogs. The same goes for citronella. To stay safe, skip the Pinterest tutorials and purchase a vet-approved product instead. Or, if you'd really like to try your paw at making your own insect repellent, consult your vet for advice.
Stay protected against mosquito-borne diseases with pet insurance
Mosquito-borne diseases can be expensive to treat. If you suspect your dog is at risk of developing mosquito-borne diseases, start searching for pet insurance today. Brought to you by Pet Insurer, Wag! Wellness lets pet parents compare insurance plans from leading companies like PetPlan and Embrace. Find the "pawfect" plan for your pet in just a few clicks!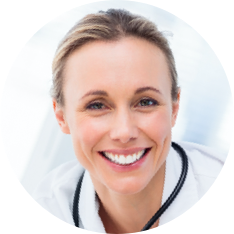 Does your pet have a supplement plan?