How Expensive Is It to Own a Dog in Austin?
How Expensive Is It to Own a Dog in Austin?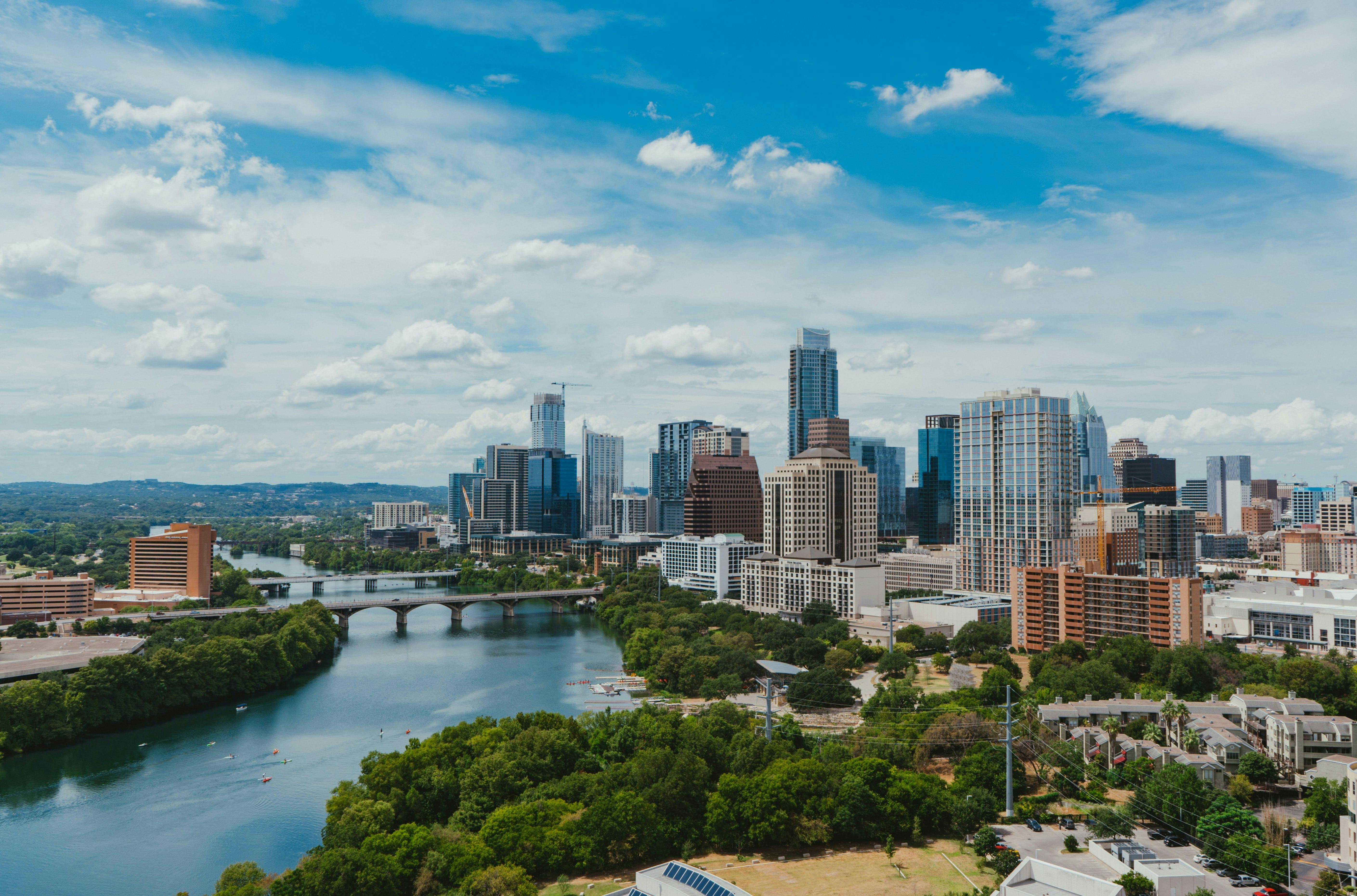 By Adam Lee-Smith
Published: 10/26/2021, edited: 10/29/2021
Save on pet insurance for your pet
You don't have to choose between your pet and your wallet when it comes to expensive vet visits. Prepare ahead of time for unexpected vet bills by finding the pawfect pet insurance.
Overview
Austin is a weird and wonderful place to raise your woofers. Texas' capital city is super dog-friendly and has one of the highest rates of pet ownership in the US. Whether you're searching for a bar that welcomes barking buddies or somewhere you and Charlie can practice doga, Austin's got you covered. 
While Austin isn't as expensive as the likes of Dallas, it's still nearly 2% more expensive than the national average for cost of living. So, how expensive is it to own a dog in Austin? Let's take a look.

A year of expenses in Austin
If you've just moved to Austin and you're looking to adopt a dog, you might be wondering how much your first year of being a pet parent will set you back. Here's a "ruff" breakdown* of costs, including everything from neutering to dog walking. 
Cost of adoption: $75 (usually includes neutering, vaccinations, and microchipping)

Buying a dog: $2,000

Average cost of first year's vet bills: $1,500
Annual registration fee: $50
Annual cost of dog food: $400
Dog walking supplies (leashes, collars, etc.): $100
Toys and treats: $150
Annual dog park membership: $0–$300
Grooming (once a month): $500

Total: $2,775–$5,000
*All prices are estimates and may vary significantly depending on where you live and your dog's age, breed, and size.
Licensing in Austin
Travis County has strict laws on selling and purchasing dogs. If you're going to sell a dog or cat, regardless of their age, you must pay a $50 registration fee to the Austin Animal Center at 7201 Levander Loop, Austin, TX 78702 in Building A.

As a result, most new pet parents will not have to pay for their dog to be registered, as the seller should register the dog by law.

Vet care in Austin
Below is a breakdown of the average* costs of veterinary care during your first year of being a pet parent:
Average cost of first vet visit: $100–$300
Average cost of routine vet exam: $45–$100
Microchipping: $40 from vet; $0 from Austin Animal Services

Spay/neuter: $65–$75 from vet; $0 from Emancipet's Mobile Clinic on "Free Days"

Vaccines per shot: $10–$20
Dental cleaning: $70–$400
X-rays: $150–$250
Emergency surgery: $1,500–$5,000
*All averages are estimates. Prices may vary considerably depending on your dog's size, age, and breed. Contact your vet directly for an accurate estimate.
Vet care in Austin can be expensive.
Paying for vet care out of pocket can be a major financial burden. Fortunately, most pet insurance companies reimburse claims within 3 days, putting 90% of the bill back in your pocket. In the market for pet insurance? Compare leading pet insurance companies to find the right plan for your pet.
Doggy daycare in Austin
During your first year in Austin, you'll no doubt need your pup to a doggy daycare, whether it's to help your doggo socialize or to have some company while you're working.
Austin boasts several doggy daycare facilities, where your pupper can make a few new furry friends. The average cost of doggy daycare in Austin is approximately $30 a day. When booking, ensure you take into consideration extra fees for picking up your pooch late, and additional charges for booking over public holidays. 
Or, book your pup in with a local drop-in through Wag!. Drop-ins are super-easy to book, and there's sure to be an available sitter within a few blocks of Austin abode. Plus, Wag! offers competitive rates for doggy daycare, starting at as little as $13 for a 20-minute drop-in visit. 
So, you can expect to pay around $300 for a week of doggy daycare in Austin.
Dog parks in Austin
Austin is sure to keep your doggo's tail waggin', with approximately 18 off-leash dog parks across the metro area. Before heading to any park, check the rules. Many dog parks have strict rules of vaccinations and neutering, so ensure your pooch meets all requirements.

Luckily, most dog parks in Austin are free to enter, with a few exceptions. Let's take a closer look at a few dog parks in Austin so you can get an idea of what it's like to walk your barking bud in Bat City.
West Austin Dog Park: One of the most "pawpular" dog parks in Austin and located near the heart of the city, West Austin Dog Park provides 3 acres of fenced-in off-leash space for your pup to explore. The park also includes picnic tables and sports facilities. The West Austin Dog Park offers free entry.

Auditorium Shores Off-Leash Dog Park: Another hugely popular dog park in downtown Austin, Auditorium Shores covers 4.5 acres of greenspace along Lady Bird Lake. The park features panoramic views across the Colorado River of Austin's skyline. Entry to the Auditorium Shore Off-Leash Dog Park is free.

Yard Bar Dog Park: Yard Bar Dog Park is one of only a few private dog parks in the Austin metro area. Located 5 miles north of downtown, Yard Bar features a 0.5-acre dog park, a bar, and a restaurant. Pet parents can sit in the sunshine with a dog-themed beverage and let their fur-baby stretch their legs. A single visitor's pass is $9, and a membership is $25 plus tax a month.
Best dog breeds for apartments in Austin
Austin is great for pet parents staying in apartments, with plenty of accommodation options across the metro area. If you're worried about how your pup will deal with apartment living, check out these dog breeds that don't mind living in small spaces.
Mutt
Mixed breeds or mutts are among the best apartment dogs. They tend to be more laidback than purebreds and cost a lot less to care for, as they're less likely to develop hereditary conditions. You'll also save on adoption fees by not forking out hundreds of dollars on a purebred pup. Just try to avoid adopting a Terrier mix, as they can be high-energy.

Labrador Retriever
Labradors are among the most adaptable dog breeds and will adjust to most living situations. Labs are easy to train, highly intelligent, and loving. They're also goofballs who are sure to make you laugh on the daily. Their calm demeanor means your Lab will be unfazed by the bright lights of the big city. 
Miniature Schnauzer
Miniature Schnauzers are one of the most popular dog breeds in Austin, and for good reason. They're smaller than a standard Schnauzer, making them better suited to apartments. They tend to be very affectionate but require plenty of stimulation to keep them out of trouble. With this pup's German heritage, you'll feel right at home strutting around Pflugerville!
Shih Tzu
Shih Tzus are ideal for apartments, whether you live in Austin or Amarillo. Shih Tzus require minimal exercise and love to cuddle, making them superb lap dogs. That said, Shih Tzus can be brachycephalic, so keep them well-hydrated and in the shade on scorching summer days. 
Chihuahua
Tap into Texas' Mexican heritage and pick up a Chihuahua. These diminutive doggos originate from the Mexican state of Chihuahua just across the Texas border, making them well-adjusted to high temperatures. They're also among the smallest dog breeds, making them easy to transport.
While Austin may be a state capital with an above-average cost of living, it's an excellent place to raise a fur-baby. 
The cost of caring for a dog in Austin may be higher than it is in smaller cities, but with dozens of off-leash dog parks and pet-friendly venues across the metro area, Austinites will reap the benefits of higher pet care fees. It's also significantly less expensive than other major cities in Texas like Dallas.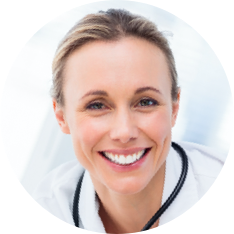 Does your pet have a supplement plan?