How Expensive Is It to Own a Dog in Dallas?
How Expensive Is It to Own a Dog in Dallas?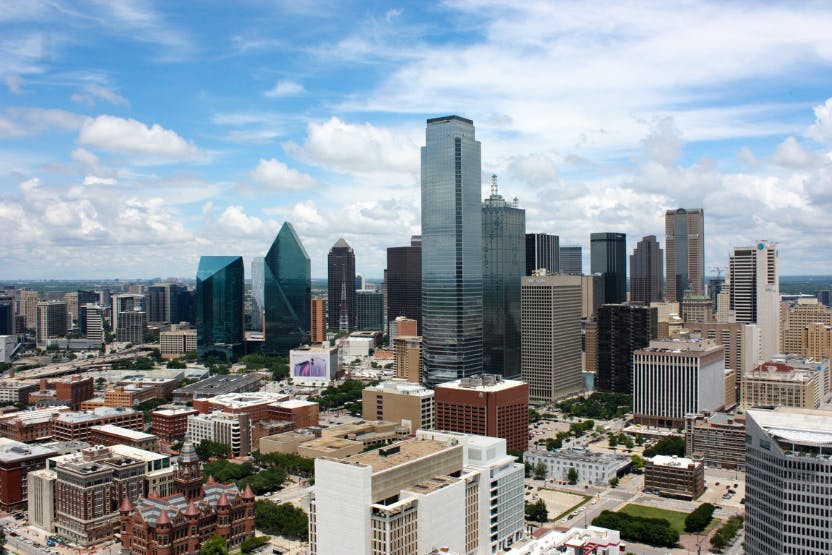 By Adam Lee-Smith
Published: 10/14/2021, edited: 11/15/2021
Save on pet insurance for your pet
You don't have to choose between your pet and your wallet when it comes to expensive vet visits. Prepare ahead of time for unexpected vet bills by finding the pawfect pet insurance.
Overview
The cost of being a pet parent varies drastically depending on where you live in the US, and the same goes for the Big D. Dallas is a super dog-friendly city, with approximately 600,000 four-legged residents — that means nearly half of all households have a pet!
As a result, Dallas is a very dog-friendly city, with dozens of parks, restaurants, and stores that welcome woofers with open arms. That said, everything is bigger in Texas, including the bills, with the cost of living several percent higher in Dallas than the national average. So, how expensive is it to own a dog in Dallas? Let's take a look.

A year of expenses in Dallas
Say you've just moved to Dallas and you're trying to make a budget. How much money should you set aside for your first year of being a pet parent? Below is a breakdown of the yearly cost of having a dog in Dallas, from adoption fees to licensing to grooming. 
Cost of adoption: $45 for puppies and dogs under 6 years old, $20 for adopters over 65 years old and for dogs over 6 years old
Average cost of first year's vet bills: $2,000+
Annual registration fee: $7 for neutered dogs and $30 for unneutered dogs
Annual cost of dog food: $400
Dog walking supplies (leashes, collars, etc.): $100
Toys and treats: $150
Annual dog park membership: $200
Grooming (once a month): $600
Average cost of the first year of dog ownership in Dallas: $4,777
All prices are estimates and may vary significantly depending on where you live and your dog's age, breed, and size.
Dog licensing in Dallas
By law, all dogs in Dallas must be registered and microchipped. Pet parents can apply for a license online, and multiple dogs can be registered at once. You must renew your dog's license annually. To register, you must upload a certificate proving your dog is vaccinated against rabies and the date the vaccine expires. 
Licensing is important as it proves a pet parent is taking proper care of their dog. It also makes a dog easily identifiable if they get lost and picked up by animal control. As mentioned, the annual costs of dog licensing in Dallas are:
Senior citizens and older dogs may be eligible for a discount.

Vet care in Dallas
Below is a breakdown of the average* cost of vet care during the first year of being a pet parent:
Average cost of first vet visit: $100–$300
Average cost of routine vet exam: $50–$250
Microchipping: $10–$15
Spay/neuter: $60–$260 
Vaccines per shot: $15–$30
Dental cleaning: $70–$400
X-rays: $150–$250
Emergency surgery: $1,500–$5,000
*All averages are estimates. Prices may vary considerably depending on your dog's size, age, and breed. Contact your vet directly for a more accurate estimate.
Vet care in Dallas can be expensive
Paying for treatment out of pocket can be a major financial burden. Fortunately, most pet insurance companies reimburse claims within 3 days, putting 90% of the bill back in your pocket. In the market for pet insurance? Compare leading pet insurance companies to find the right plan for your pet.
Doggy daycare in Dallas
During your time in the Big D, you'll probably need some form of daycare for your doggo, whether it's an overnight stay or for a few hours while you're at work.

A half-day at a doggy daycare center costs around $18, while full day rates are as low as $26. Extra fees for late pick-ups, care over the holidays, and special dietary/medical requirements may apply. The price you pay will depend on your dog's age, size, breed, and temperament. Purchasing multi-day passes is a great way to save money on doggy daycare. Be aware that you'll usually need to apply in advance and attend a meet-and-greet.

Alternatively, you can book a drop-in visit through Wag!. Pet Caregivers are super easy to book through the Wag! app, and all fees are transparent so you won't get any surprise bills. Plus, with average prices starting at just $13 per drop-in visit, it's an affordable, more convenient alternative to traditional services that brings doggy daycare right to your doorstep.

Dog parks in Dallas
Dallas is home to a number of "pawsome" dog parks, including 4 off-leash parks operated by the Dallas Parks and Rec Department. Some dog parks are free to visit and have strict rules on licensing, while others are private and charge a monthly or annual fee for admission. You can expect to pay "ruffly" $200 per year for a membership at an exclusive dog park in Dallas.

Let's look at a few of the best parks in Dallas for dogs:
White Rock Lake Dog Park: One of 4 dog parks operated by the local park and rec department, White Rock Lake Dog Park boasts lakeside trails, plenty of shade, and a water launch where your pup can make a splash in Dallas' largest lake. Other creature comforts include drinking fountains, cleaning stations, and doggy trash cans. This park is closed on rainy days and Mondays.
Bark Park Central: Another park operated by the city, Bark Park Central is ideal if you're searching for somewhere convenient to walk your dog downtown. Located in Deep Ellum, this park features a 1.2-acre off-leash area in the shadow of Dallas' overpasses. Local artwork surrounds the park, and with great views of the city, this is a unique spot to walk Fido. This park is closed on Tuesdays and rainy days.
Mutts Canine Cantina and Dog Park: Mutts Canine Cantina and Dog Park is one of only a few private dog parks in Dallas, and it's easy to see why. This restaurant/dog park features a beer garden that serves up a range of refreshing beverages and tasty morsels. The park features a large open space, complete with play equipment, cleaning stations, and more. This park also hosts dog-friendly events regularly. Day pass: $9.95, Monthly pass: $19.95, Yearly pass: $195.50.
Best dog breeds for apartments in Dallas
If you're staying in an apartment while in Dallas, you might be wondering whether it's a good idea to get a dog. Luckily, many dog breeds are well-suited to apartment living. Here are a few of the best dog breeds for apartments in Dallas.
Known for their stubby legs and association with the Queen, Pembroke Welsh Corgis are ideal for living in apartments in Dallas. Corgis are highly adaptable and cuddly, meaning they'll get along well in an apartment. They also love lounging on a windowsill — perfect for watching the busy streets of Dallas below. Just ensure to provide your Corgi with lots of toys and stimulation.
Greyhounds love nothing more than to laze around the house after a good run. As long as you have access to an off-leash dog park (there are plenty around Dallas) where your Greyhound can stretch their legs, they'll be happy. Their thin coats will also make them well-suited to Texan summers.
Havanese dogs are adorable and laid-back, and they're not brachycephalic, so they can handle high humidity and heat better than snub-nosed breeds. Havanese pups love interacting with other people and being the center of attention — ideal for outings in downtown Dallas.
You're sure to turn a few heads strutting around Dallas with a Great Dane. These gentle giants require less exercise than most medium and large breeds, making them perfect for apartments. They're also super chill and low maintenance, so they can handle the sight and sounds of the big city.
Labs are the "ultimutt" all-rounders, and it's easy to see why they're the most popular breed in Texas. Labradors are highly intelligent and easy to train, making them perfect pets whether you're living on a farm or in an apartment. They also have an even temperament, which is ideal for city living.
Dallas is one of the top places to live in the US, whether you're a human or a hound dog. As a result, Dallas can be an expensive city, with your first year of being a pet parent costing approximately $5,000. One of the reasons caring for a dog in Dallas is so expensive is due to the area's high veterinary expenses.

That said, the cost is worth it when you consider everything that Dallas has to offer, including some of the best dog parks in the state. Plus, the cost of caring for a dog in Dallas is lower than in many other major cities in the US, like San Francisco, Washington, D.C., and New York.
Caring for a canine in Dallas can be expensive, especially if you have to pay for vet bills out of pocket without insurance. To avoid high vet care expenses, secure pet health insurance today. The sooner you insure your pet, the more protection you'll have from unexpected vet costs.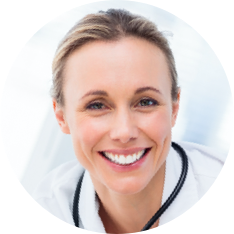 Does your pet have a supplement plan?