How Expensive Is It to Own a Dog in Baltimore, MD?
How Expensive Is It to Own a Dog in Baltimore, MD?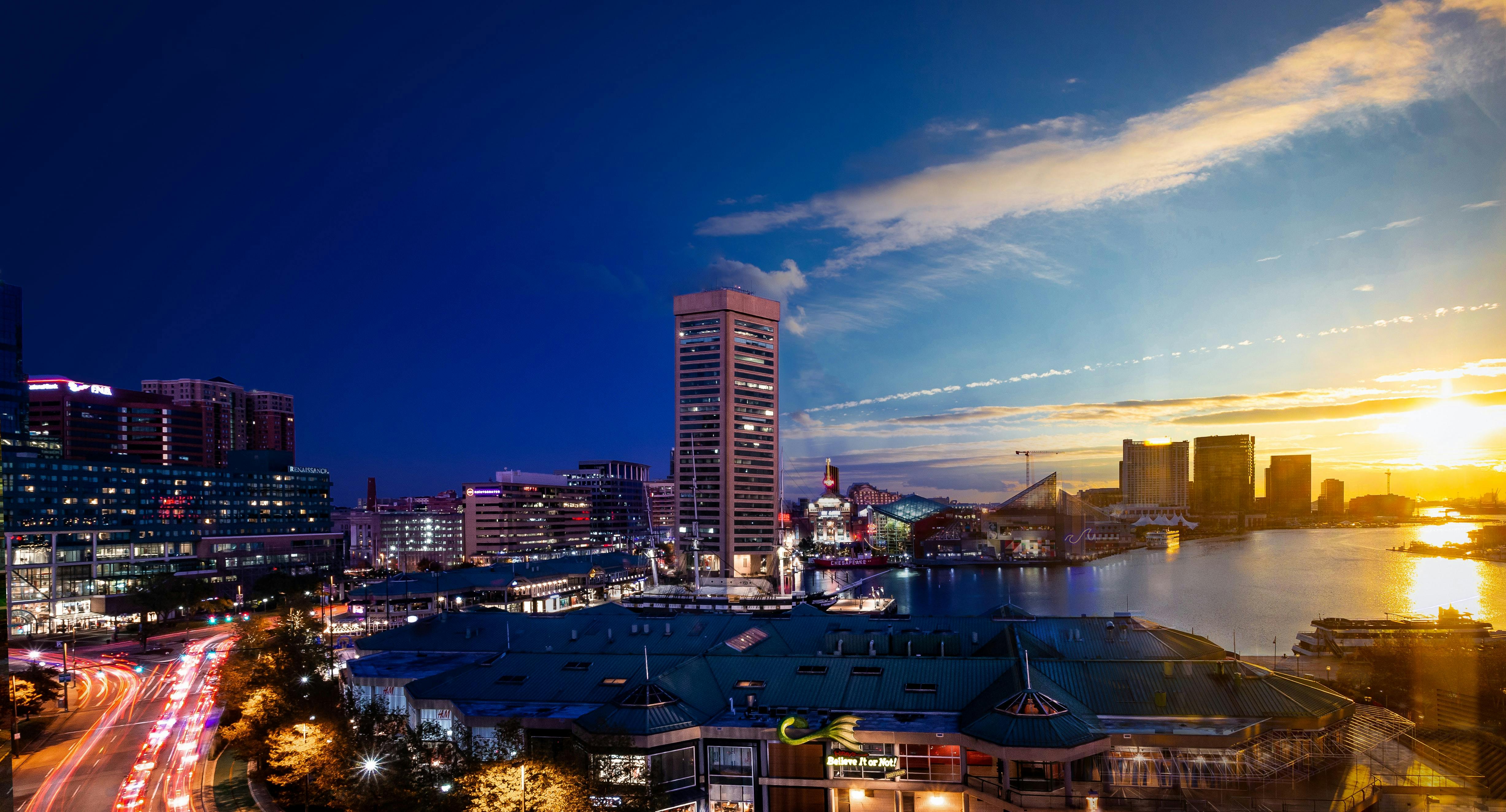 By Aurus Sy
Published: 12/22/2021, edited: 12/22/2021
Save on pet insurance for your pet
You don't have to choose between your pet and your wallet when it comes to expensive vet visits. Prepare ahead of time for unexpected vet bills by finding the pawfect pet insurance.
Overview
The home of Old Bay seasoning and the oldest market in the US, Baltimore is a vibrant community that's rich in history. The city boasts a thriving culinary scene, noteworthy museums, exciting events and attractions, and nationally ranked colleges and universities, making it an ideal place to live for many. While the cost of living here is slightly higher than the national average, it is lower compared to its neighbors Washington, D.C., Philadelphia, and New York City.  
Baltimore gets two paws up from four leggers too. Aside from dog runs, there are several parks, trails, restaurants, hotels, and activities that welcome canines. Planning to move to Charm City with your pup? Let's take a look at how expensive it is to raise a furry child in the largest city in Maryland.
A year of expenses
The first year with your new furry friend will typically cost more than the subsequent ones. In addition to food, you'll have to buy start-up supplies such as collars, leashes, treats, toys, and beds. You'll also encounter costs associated with training, veterinary care, walking, overnight care, and/or grooming later on as well. 
Here are the expected first year costs of having a dog in Baltimore:
Adopting a dog: $0 to $275
Buying a dog: $1,475
Average first year vet bills: $533
Licensing fee: $5 to $100
Average food costs: $228
Dog walking supplies (leash, collar, harness, etc.): $20 to $50
Toys and treats: $217
Dog park membership: $0 to $35
Grooming (basic, once a month): $30 to $500
Total: $1,033 to $3,138
Licensing
Pet parents are required to get a license for dogs age 4 months and older within 10 days of obtaining the pet or within 10 days of moving to Baltimore. Licensing your pooch with the city confirms that they have been inoculated against rabies, increases their chances of being found if they get lost, and supports open admission shelters such as the Baltimore Animal Rescue & Care Shelter (BARCS). 
Dog license fees in Baltimore are reduced for spayed or neutered pups and senior pet parents (age 65 and older). The city also offers a lifetime option for dogs who have been altered and microchipped. Pet licenses can be purchased online, by mail, or in person at BARCS or the Maryland SPCA.
Spayed or neutered, 1-year license: $10
Non-spayed or neutered, 1-year license: $30
Spayed or neutered, 1-year license, senior discount: $5
Non-spayed or neutered, 1-year license, senior discount: $15
Spayed or neutered and microchipped, lifetime license: $100
Replacement tag: $1
Convenience fee for online purchases: $1.95
Vet care
How much does vet care cost in Baltimore? 
Average cost of a puppy's first vet visit: $50 to $300
Average cost of a routine vet exam: $57.95, not including procedures or medications
Microchipping: $25 to $60
Spay/neuter: $183
Emergency vet visit: $500 to $1,000 
Please note that this is only a rough guide; for accurate prices, contact your vet directly. 
How much you spend on each visit will depend on your dog's needs. Generally, you can expect a bigger bill on a first visit or if you have a young puppy, since they'll need to go in for vaccines every few weeks until they're about 4 months old. 
One way to avoid microchip and spay/neuter costs is to adopt from a shelter, as shelter dogs will have already been snipped and chipped before going to their forever home.
Doggie daycare
How much is doggie daycare in Baltimore? Rates vary per facility, but the average prices are $36 for a full day and $23 for a half day. Not all places offer half days, but most give discounts for multi-day passes and multiple dogs. Be sure to learn your daycare's rules to avoid unexpected costs—some places require a paid evaluation for new clients or charge extra for late pick-ups.
Pet parents who are traveling out of town for several days may want to consider booking overnight care services through Wag!. In-home boarding and sitting with Wag! are more affordable alternatives to local facilities and ensure that your pup receives one-on-one attention in a comfortable and familiar environment.
Dog parks
Baltimore features more than 4,000 acres of parkland and over 25 miles of trails, many of which welcome four-legged citizens on a leash. For off-leash romps, the city has four dog parks where pups of all shapes and sizes can get their wiggles out. Patterson Dog Park, Howard's Park Dog Park, Locust Point Dog Park, and Canton Dog Park are all open to the public and free to use! When visiting any of these canine hangouts, be sure to clean up after your pooch and keep an eye on them at all times.

For a dog park with a dedicated swimming area, bring your water-loving pup to Paw Point at Lake Roland. The $35 membership fee includes unlimited use of the swim and play park for two licensed and vaccinated dogs for a year. While the enclosure is members-only, leashed dogs are welcome to enjoy the rest of the park for free.

Best dog breeds for apartments in Baltimore
Thinking of adding a furry member to your family, but short on space? One of these breeds may just be your pawfect match!
Scottish Terrier
The Scottish Terrier's petite size makes them adaptable to different types of dwellings, including apartments. But this small pooch is no lap dog—originally developed to hunt various animals on the Scottish Highlands, the Scottie is known for being independent and stubborn. Because of their short legs, it's not recommended to make a Scottie your jogging companion; they do, however, enjoy walks and playtime. 
Pekingese
Bred as a royal pet in ancient China, the Pekingese has maintained their regal dignity but will make a good companion for just about anybody, including novice pet parents. Though they have modest exercise requirements, they will happily accompany you on walks around the neighborhood and play with other dogs. Pekes enjoy cold weather and do not tolerate heat well; they won't mind stepping out during the winter, but you may have to turn on the AC when temperatures rise. 
Welsh Terrier 
A medium-sized dog bursting with energy and personality, the Welsh Terrier is best suited for active and experienced pet parents. Bred to hunt dangerous prey in the mountainous region of northern Wales, the Welshie is courageous and seldom gets tired—look no further if you're seeking a jogging partner to explore Baltimore's trails with. The Welshie's coat rarely sheds but should still be groomed regularly and ideally left longer during the colder months.
Tibetan Terrier
Apartment dwellers looking for a versatile and loyal friend will find one in the Tibetan Terrier. The TT loves being with their family and can adapt to a variety of lifestyles; they do have a lot of energy though, so exercise is a must. This breed loves being outdoors, and daily strolls around a dog-friendly park will keep them happy and healthy. Wintertime walks shouldn't be a problem for TTs thanks to their profuse, multi-purpose coat. 
Finnish Lapphund 
One of the friendliest dog breeds, the Finnish Lapphund will fit right into any family, including those with children and other canines. The Lappie comes from the Arctic Circle where they were used to herd reindeer, so they do well in cold weather and will never say no to winter outdoor adventures. Lappies have a tendency to bark, making them good watchdogs; however, it would be a good idea to teach them to stop barking so as not to annoy the neighbors.  
Baltimore offers a myriad of places to go and things to do for both its human and canine residents. It's also more affordable than other nearby metropolitan areas, thus many pet parents opt to raise their furkids here. 
Still, Baltimore is a major city, and your dog's first year here can set you back $1,000 to $3,500 in vet bills and other expenses. Insuring your puppy as soon as "pawssible" can help cover high vet care costs. Start comparing insurance plans from leading insurers like Healthy Paws and Embrace and save over $270 a year.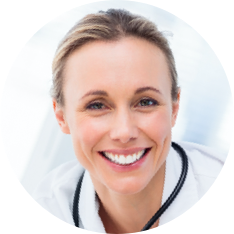 Does your pet have a supplement plan?