How Expensive Is It to Own a Dog in Boston?
How Expensive Is It to Own a Dog in Boston?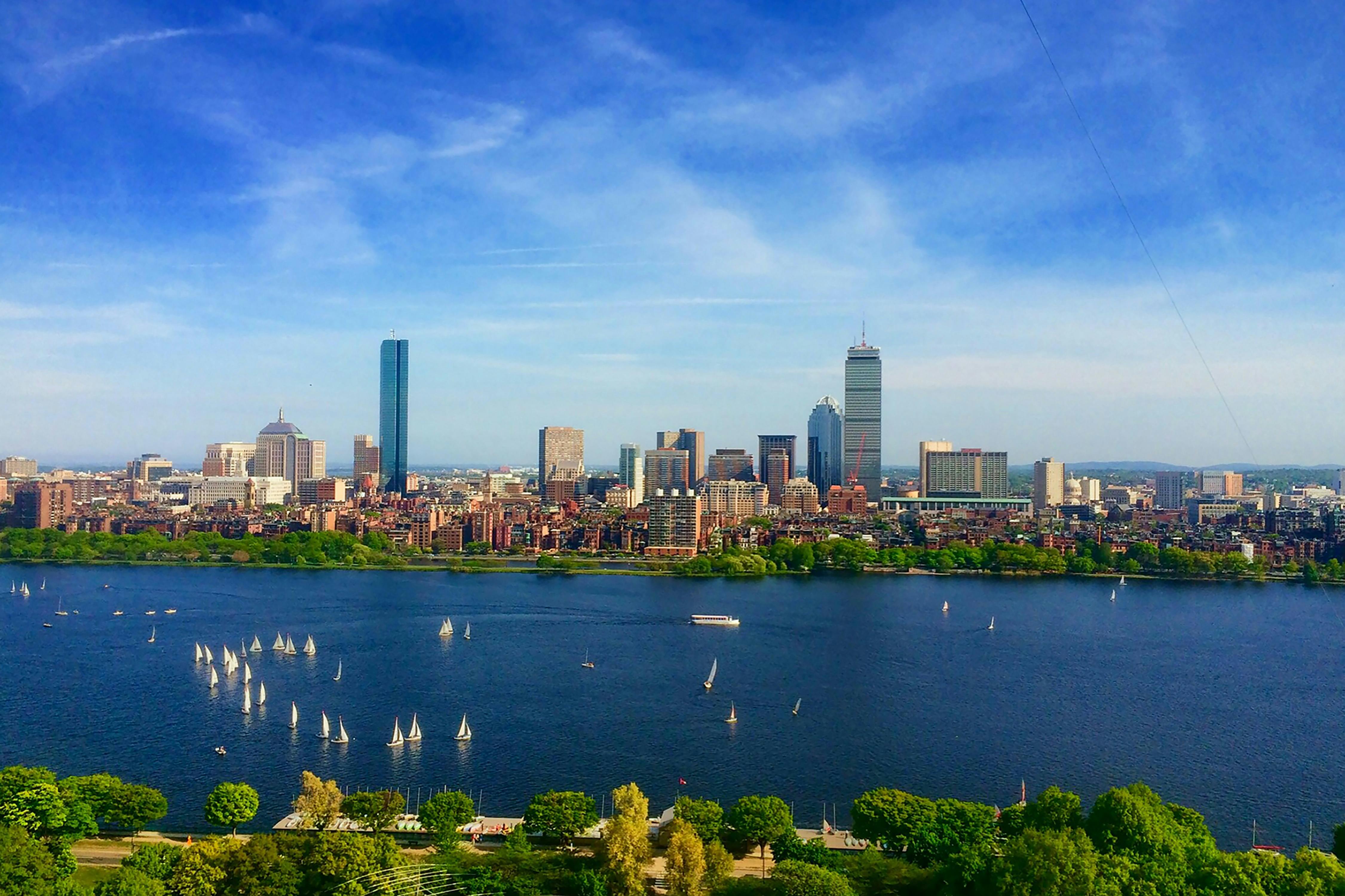 By Leslie Ingraham
Published: 11/24/2021, edited: 11/24/2021
Save on pet insurance for your pet
You don't have to choose between your pet and your wallet when it comes to expensive vet visits. Prepare ahead of time for unexpected vet bills by finding the pawfect pet insurance.
Overview
With over 7,000 pups registered in Boston, this historic city loves their furry pals! From Boston parks to dog-friendly restaurants and taverns, Boston rolls out the welcome mat for Fido. Even some businesses allow, and encourage, their employees to bring their dogs to work, including ASICS Digital and MachineMetrics. Some have their own doggy daycare facilities.
Accessible and pawsome dog-friendly trails abound in the Boston area, some urban and others more rural. Examples include the Rose Kennedy Greenway and the Boston Esplanade with its 3 miles of easy walking. Just north of Massachusetts Avenue is the Arlington Reservoir Trail, a pawsome 1-mile stroll complete with restrooms and free parking.
While owning a dog in Boston isn't the least expensive, it certainly isn't the most, as bigger, more cosmopolitan cities can cost more than $9,000 a year to own a dog. Boston, on the other hand, is estimated to average only about $2,000 to $4,000 per year. Let's break down the expenses of raising your pooch in this furbulous muttropolis!
A Year of Expenses
Whenit comes to initial financial output, the expense of a dog can start as soon as you consider getting a dog, as buying a purebred or boutique pup can cost more than adopting. Shelter dogs can be had for $400 or less, and with some shelters, fees are waived with a contribution. Several services can also be included in the price, including vaccines, spay/neutering and several common tests. By contrast, a purebred dog from a reputable breeder may cost up to $4,000 or more. While some of their vaccines will have been completed, other initial medical expenses usually become your responsibility. 
Here's a breakdown of how much a pup will cost, on average, during their first year:
Purchase/acquire pet: $200 - $2,000
Average first year vet bills: $100 - $300
License: $0 - $30
Average food costs: $300 - $720 (depending on sizeof dog and brand of food)
Dog-walking supplies: $100 - $150
Toys and treats: $30 to $150
Dog park membership: $15 a day drop-in to $50 per month for members
Grooming (basic, once a month): $400 - $600
Total: $1,145 - $4,550
Licensing
Dogs in Boston are required to be registered and licensed by the city by March 31st of each year. Licensing not only ensures public safety by requiring a rabies vaccination, but it also helps identify lost or stolen dogs. All dog licenses in Boston carry the pet parent's name, address and phone number in the city's database. 
The cost structure for dog licensing in Boston is relatively simple:
Non-spayed/neutered males or females: $30
Spayed/neutered males or females: $15
Late fee in applying for license: $50
Seniors over age 70: $0
If acquiring or renewing licenses online, you'll have another $2.75 fee. And if your dog is caught out and about without a license, you'll be looking at a $50 fine.
Vet care
Veterinary care varies from clinic to clinic, and at the ASPCA and the Animal Rescue League that run low-cost clinics for those unable to pay at private offices. Estimated costs for a puppy's first year at a private clinic include:
Average cost of a puppy's first vet appointment: $150 - $300
Average cost of a routine vet exam: $75 - $150
Microchipping: $50 - $60
Spay/neuter: $150 - $575
Emergency vet visits: $100 - $300
The costs listed above are estimates. Pet parents should contact the vet clinic directly to check current, accurate pricing. 
Doggy daycare
Doggy daycare in Boston averages between $20 for a half-day and $50 for a full day. Extra fees may apply for walks, playtime, treats, administration of medications and other services at some facilities. Discount packages may also be available for booking multiple days per week or booking in advance. Memberships typically feature more benefits.
In-home boarding and dog sitting with Wag! Maybe a better solution for parents of pups who would rather keep Fido in an in-home setting. The personal interaction with a human-focused on them benefits most pooches who might otherwise suffer from separation anxiety. Wag!'s sitting and boarding services are affordable alternatives to daycare and boarding facilities.
Dog parks
Boston's 15-plus dog parks provide a respite for dogs and their pet parents who want a breath of fresh air in the dog recreation department. Boston Common hosts dog recreation areas in rotating sections of the park. Good recall skills are a plus for use of these areas, as crafty puppers may be able to escape. Another fine dog park is Carleton Court, one of the dog-loving Bostonians' favorites. Or try the Mansfield Street Dog Park, in a peaceful residential area.
While there may be fees associated with apartment buildings and home associations, public dog parks in the city are free of charge. Follow basic dog park etiquette when visiting and observe the rules, which can include keeping your dog leashed when entering and exiting off-leash areas, keeping puppies under 4 months, female dogs in heat and aggressive dogs at home, and always pick up after your pooch. 
Best dog breeds for apartments in Boston
Pup-furiendly Boston offers tons of outdoor opportunities for doggos and their pet parents, but most of the time with your pup is spent inside your home or apartment, especially during those chilly Boston winters. If you share your apartment with your pooch, you'll want to find a breed that will fit into the small-space lifestyle pawfectly!. 
While size is important, temperament and personality need to be taken into consideration when deciding what breed or mix to introduce into your apartment. Many Boston residents like their dogs to be active and energetic while out playing, but prefer them to relax and hang out with their pet parents at home. And some larger dogs seem to fit the restricted space and adapt to it regardless of their size. Here are a few to think about:
Labrador Retrievers
While not exactly in the "teacup" or "miniature" category, Labs seem endlessly able to adapt to their situations and find comfort wherever they are. If pet parents can provide entertainment at home and lots of opportunities for long walks or runs outdoors, Labs are at ease sleeping in the sun on the sofa or lounging near the fire. Their laid-back, mellow personalities suit them very well for apartment living.
Jack Russell Terrier
Small in size, Jack Russells have a reputation for high energy, and while they do best mentally and physically when they have some exercise every day, they can be happy in an apartment. These dogs can greatly benefit from frequent visits to their local dog parks, or from a regular dog walker who can help them get their hour or more of daily exercise. When at home, they're real cuddle-bugs, and are content to play mental games on their own or with mom and dad. 
Havanese
Havanese dogs are quiet and sweet, but they also like their spirited play. In a city like Boston, the opportunities are almost endless! From the neighborhood dog park to long and short trails, these pups even love just a swing down Tremont Street or around Beacon Hill. Contentedly sitting in a lap and accepting kisses and cuddles fits into their repertoire as well.
Min-Pin
The Miniature Pinscher is a delightful, if somewhat reserved, pup that successfully adapts to apartment living. Loyal and affectionate, they may not play as actively at the dog park as other pooches, preferring to sit in the sun with their pet parents and watch the action from a distance. Regal in temperament, they're small dogs that won't take up much room.
Bichon Frise
Among the adorable traits of a Bichon Frise is their ability to entertain and romp indoors without disturbing their surroundings. Diminutive and smart, these peppy little dogs are ready to play almost any time, but also love relaxing with their pawrents at day's end. Family-oriented and fun, apartment life suits them just fine. 
While it may cost more to own a dog in Boston than in other small cities, the cost is moderate compared to more expensive coastal cities like San Fran and LA. With Boston's relatively quiet back streets and plentitude of parks and trails, it can't be beat for dog ownership. 
Paying for your pet's routine shots, bloodwork, and tests can be difficult to budget for. Fortunately, Wag! Wellness plans reimburse routine care costs for your pet within 24 hours. In the market for a wellness plan? Compare wellness plans to find the right match for your pet!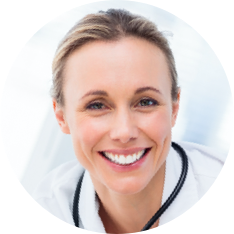 Does your pet have a supplement plan?