How Expensive Is It to Own a Dog in Seattle?
How Expensive Is It to Own a Dog in Seattle?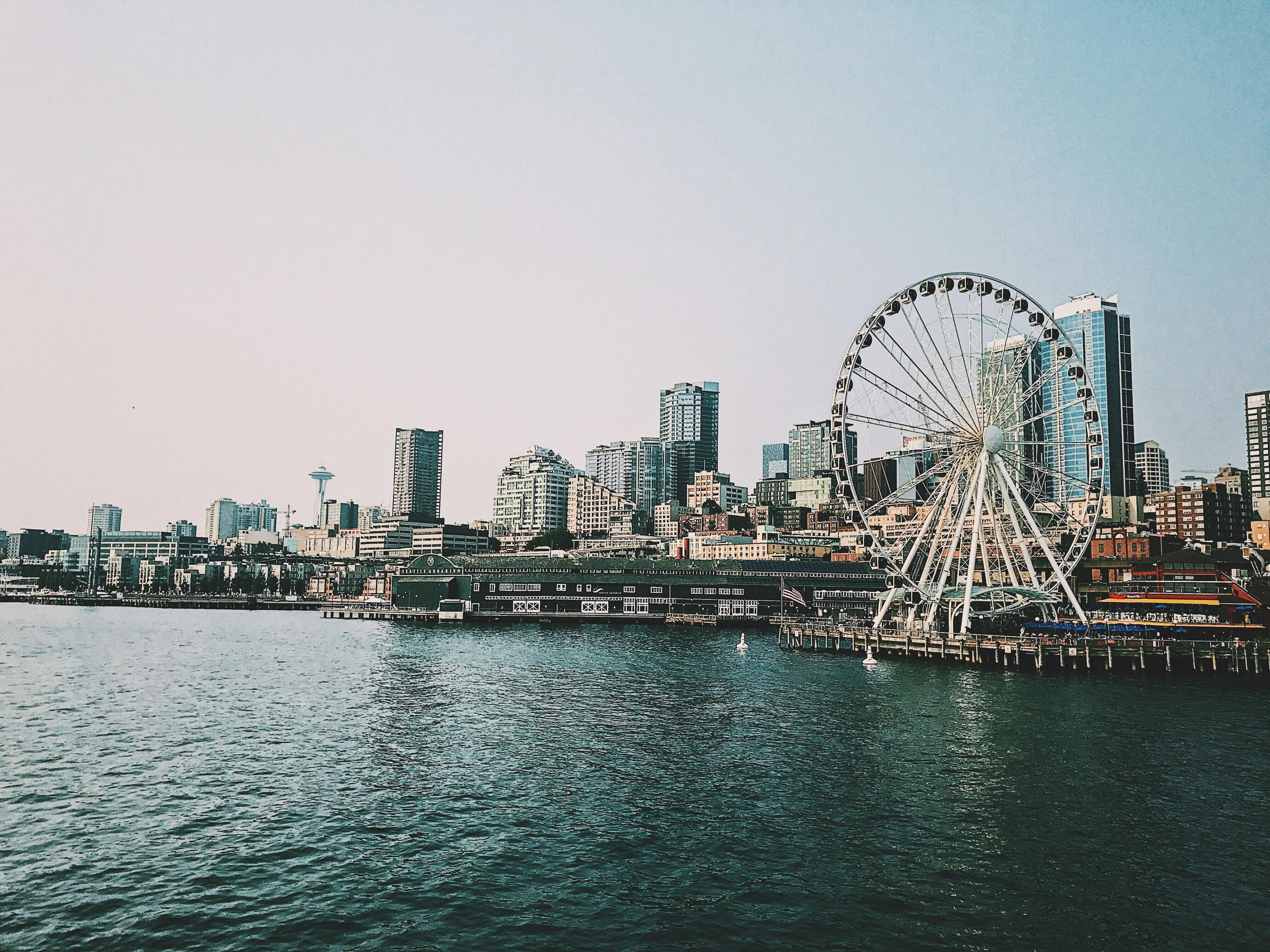 By Leslie Ingraham
Published: 10/27/2021, edited: 10/29/2021
Save on pet insurance for your pet
You don't have to choose between your pet and your wallet when it comes to expensive vet visits. Prepare ahead of time for unexpected vet bills by finding the pawfect pet insurance.
Overview
The city of Seattle is a super dog-friendly place to live. With a pooch pupulation of more than 150,000, the canines outnumber the children in Seattle, where people and pups alike to have something fun to do every day.

From parks to dog-friendly restaurants and taverns, Fido is welcome just about everywhere. Dogs are even welcome inside many of the businesses and offices scattered around the city, like Microsoft, Boeing, and Facebook.

And because Seattle is surrounded by forest, mountains, and water, there are endless activities your pup will love, like the Discovery Park Loop Trail, an easy walk of about three miles with views of Mount Rainier and Puget Sound.

Seattle is also an expensive place to live, almost twice as pricey as the US average. Expenses to keep a pupster aren't as high as some places, but can reach $9,000 a year. Let's take a closer look at how much you can expect to spend on common pet parenthood expenses, like vet visits and doggy daycare.

A year of expenses
If you're thinking about where you'd like to get your dog, consider adopting over purchasing. The cost of adopting a dog at one of the city's municipal shelters ranges from $100 to $375 depending on the age of the dog. (Puppies cost more, seniors cost less.)

With adopted dogs, spaying/neutering, vaccines, and several tests are performed pre-adoption, so these are expenses you won't have. By contrast, a dog purchased from a breeder may cost up to $2,000, or more for exotic, rare breeds.
Here's a breakdown of how much you'll spend caring for your pup in their first year:

Purchase/acquire pet: $100–$2,000
Average first year vet bills: $100–$300
Licensing/Registration: $37–$210
Average food costs: $125–$700 (depending on size of dog and brand of food)
Dog walking supplies: $20–$50
Toys and treats: $25–$150
Dog park membership: $12/day members; $65 unlimited visits for members
Grooming (basic, once a month): $650–$750
Total: $1,069–$9,041
Licensing
Dogs in Seattle are required to be licensed by the city when they reach four months old. Licensing makes it easier to find a dog who is lost, because all licenses filed with the city require the pet parent's address and telephone number.
The costs of registering your dog in Seattle vary depending on their spay/neuter status and the duration of the license:

Altered dog one year: $37
Altered dog two years: $74
Unaltered dog one year: $105
Unaltered dog two years: $210
Late registration penalty: $30
There's a 50% discount for seniors and residents with disabilities.
Vet care
Veterinary care varies from clinic to clinic, and the city runs a few clinics which offer care at a lower price for eligible pet parents. 
Average cost of a  puppy's first vet visit: $150–$300
Average cost of a routine vet exam: $75–$150
Microchipping: $50
Spay/neuter: $122–$616
Emergency vet visit: $100–$300
The listed costs are estimates. Pet parents should contact the vet clinic directly to check current, accurate pricing.
Vet care in Seattle can be expensive.
Paying for treatment out of pocket can be a major financial burden. Fortunately, most pet insurance companies reimburse claims within 3 days, putting 90% of the bill back in your pocket. In the market for pet insurance? Compare leading pet insurance companies to find the right plan for your pet.
Doggy daycare
Doggy daycare in Seattle averages $29 for a half day and $42 for a full day. Extra fees may apply for walks, toys, and other services at some facilities. Some also offer grooming and training for various fees. Discount packages are available for multiple days and longer terms, and memberships typically offer more benefits.
In-home boarding and dog-sitting with Wag! may be a better solution for parents of pups who would benefit from being in a home environment with 1:1 human interaction. And to sweeten the deal, Wag!'s sitting and boarding services are affordable alternatives to local daycare and boarding facilities.
Dog parks
Seattle's 14 city-run dog parks are well-loved by the local pooch population. Magnuson Dog Park on the shore of Washington Lake is a "pupular" place for dog parents to take their pooches. Not only does it boast almost nine acres of off-leash play space, but it also contains the only beach in Seattle that allows dogs. Magnuson also features an abundance of wildlife and tranquil walkways that are sure to please everyone.
All municipal dog parks have rules requiring visible rabies and valid license tags when in the park. It's recommended that all other vaccinations be up to date to protect the dogs from illness.
You'll find at least one private dog park in Seattle. The fees at Voff Park are $12 a day for non-members and $65 a year for members. Voff also offers a restaurant and pub that serves dog-friendly treats as well as food and drink for pet parents.
Best dog breeds for apartments in Seattle
Dogs come in all sizes and temperaments, but some are better than others for apartment living. While dogs don't need to be small to thrive in an apartment, small dogs may be better for cramped spaces.

Besides size, Seattleites look for dogs that are energetic when playing but know the benefits of naps. Total lap dogs aren't necessary, but affectionate, loyal pups are appealing. They need to be able to get along at the dog park and respond to basic training commands.  There are seemingly endless possibilities for apartment-living pups –  here are a few suggestions to get you started.
Cavalier King Charles Spaniel
Small dogs with sweet personalities, Cavalier King Charles Spaniels have soft, wavy fur and a toy-sized body that's wonderful to snuggle with. They're people-oriented and get along with children and other dogs. They're a bit shy, and although the dog park may intimidate them at first, it won't be long before they're up and running with their new fur-buddies.
Havanese
These toy-sized pups have sweet personalities and love spirited play. When they're not zooming around the house, they love to sit on a lap and watch the world go by.  They'll have a ball with their tiny friends in the small dog section of the dog park. In spite of being a toy dog, the Havanese doesn't bark much, for which your neighbors will be grateful!
Labrador Retriever
Labrador Retrievers are among the most beloved dogs in the US, and for good reason. While they take up more space than some of the smaller pups, Labradors can't be beat when it comes to laidback, easy-going pooches. They're fiercely loyal and would enjoy nothing more than a visit to a local dog-friendly tavern with their pet parents. Even-tempered and social, they'll fit right in!
Chihuahua
The compact Chihuahua is the ultimate city-dwelling pupster. They fit into a backpack or dog sling and will happily go with their pet parents anywhere. To keep them from being stepped on, some parents take them along on their walks and runs in a baby stroller. The Chihuahua loves the attention this gets them, although they like to choose the people and dogs they're friendly with.
Miniature Pinscher
At eight to ten pounds and only a foot high, the Min Pin looks like a combination of a Doberman Pinscher and a terrier. The fact is, the Min Pin predated the Doberman and carries a regal, contained personality within their small body. Min Pins love to play, but they're also happy to curl up beside you on the sofa or get under the covers at night.

---
A haven for pups large and small, Seattle is the "pawrfect" spot to raise a dog or two. You'll be in good company! 
Caring for a canine in Seattle can get expensive fast. To avoid high vet care expenses, secure pet health insurance today. The sooner you insure your pet, the more protection you'll have from unexpected vet costs.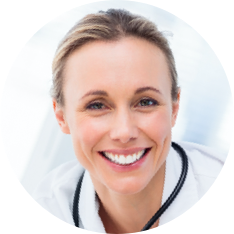 Does your pet have a supplement plan?