How Expensive Is It to Own a Dog in Washington D.C.?
How Expensive Is It to Own a Dog in Washington D.C.?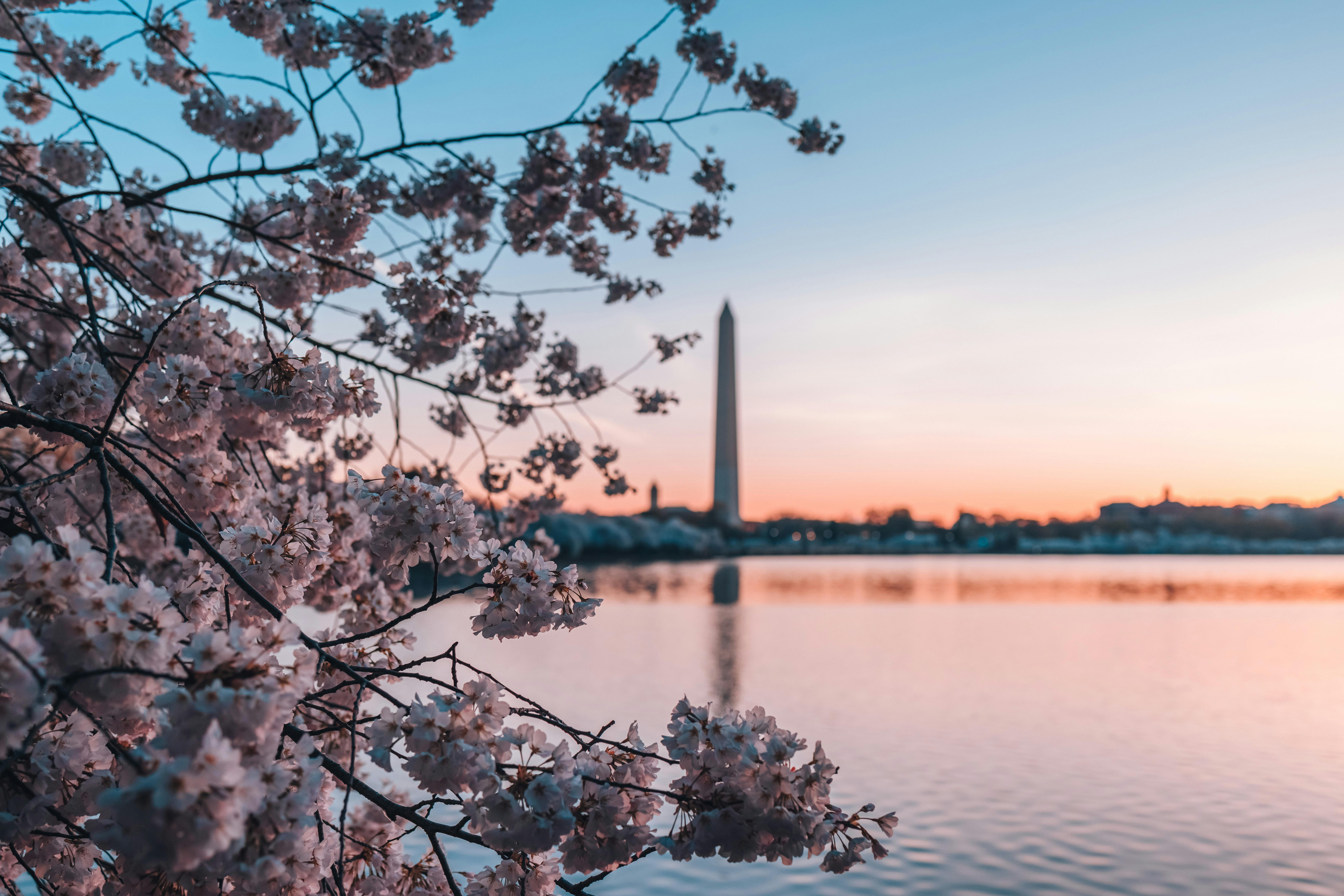 By Leslie Ingraham
Published: 10/27/2021, edited: 10/29/2021
Save on pet insurance for your pet
You don't have to choose between your pet and your wallet when it comes to expensive vet visits. Prepare ahead of time for unexpected vet bills by finding the pawfect pet insurance.
Overview
Like most big cities Washington, DC can be an "expawnsive" place to live. Day-to-day expenses tend to be high, and the cost of having a dog is no exception. Some dog expenses are lower than other cities, while the cost of feeding and healthcare for pups is higher than in smaller cities across the country.
As of 2014, ruffly 8,000 dogs lived in DC, which is a dog-friendly city with many parks, restaurants, and trails for canines. With its wide streets, it's a "pawrfect" dog walking city! Let's find out how much it costs to own a dog in Washington, DC.
A year of expenses
To start, take time to think about your budget. On average, acquiring a dog in DC will cost anywhere from $383 to adopt to $2,000 or more to buy. So what will it cost to keep the dog well-fed, happy, and healthy for a year? Here's a list of common expenses:
Adopting a dog: $383
Buying a dog; $2,000
Average first year vet bill: $300–$500 (Puppies: $600–$1,200 per year)
Licensing fee: $15 for spayed/neutered dogs; $50 for unspayed/unneutered dogs
Average food costs: $228 
Dog walking supplies (leash, harness, collar): $50–$100
Toys and treats: $217
Dog park membership: $0–$300
Grooming (basic, once a month): $720–$960
Total: $2,513–$4,138
Optional expenses like dog walking and dog sitting or boarding can add up. How much you spend will depend on the services you need and how often you need them.
Licensing
All DC pooches must be registered and licensed after the age of four months, and licenses are renewed every year by July 1. The tag must be worn at all times the dog is out in DC. Licensing is an important step in finding and identifying a lost or stolen dog. Here's how much it costs to register your dog in Washington, DC:

If your doggo cannot be spayed or neutered for medical reasons, a note from your vet stating this will enable you to get the $15 fee. In addition, guide and other service dogs can be licensed for no fee.
You can find more information about registering your dog in Washington, DC in our dog ownership guide.
Vet care
Your dog's first vet visit will likely cost more than subsequent visits as the vet performs a thorough first examination and baseline lab tests. A puppy will require visits every three to four weeks after the initial one until they're about four months old. These visits provide an opportunity to assess development as well as to adhere to a vaccine schedule.
How much can you expect to pay for vet care in Washington, DC? Let's break it down:
Average cost of a puppy's first vet visit: $250
Average cost of a routine vet exam: $50–$150
Microchipping: $50
Spay/neuter: $500–$1,200
Emergency vet visit: $100–$150 for exam or consult
If you've adopted a shelter dog, microchipping and spay/neutering will most likely already be done at no extra cost to the adopter. Most of the above fees are pet insurance company estimates as Washington, DC vets don't publish their fees.
Vet care in Washington, DC can be expensive.
Paying for vet care out of pocket can be a major financial burden. Fortunately, most pet insurance companies reimburse claims within 3 days, putting 90% of the bill back in your pocket. In the market for pet insurance? Compare leading pet insurance companies to find the right plan for your pet.
Doggy daycare
Doggy daycare options in Washington range from kennels to large facilities, with some providing an outdoor area for play. You can expect to pay an average of about $45 for a full day, with various lower price points for discounted, long-term packages.

Half days average around $30. These fees may not cover extra walks, treats, and other amenities. Several dog daycare facilities in DC offer grooming and training, as well.
In-home sitting or boarding in Washington with Wag! is a more affordable option, with average rates starting at just $39.
Dog parks
There are 16 municipal off-leash dog parks in Washington, DC, and the list is growing. One is sure to be "pawrfect" for you and your fur-baby. Private dog parks located in apartment and condo communities vary in price, while some local dog parks are also private and charge membership fees. 
A favorite dog park in Washington is Shaw Dog Park, located on Rhode Island Avenue and 11th Street. With over 14,000 square feet of running and playing space, and an adjacent small dog space of another 1,000 square feet, dogs will keep busy here.
All off-leash parks in DC require that dogs be licensed and vaccinated for rabies. Surfaces vary from sand and pebble to lush grass. Many parks provide water and other amenities, such as double gating to prevent accidental escape. Inside municipal parks, all dogs must be off leash to avoid leash-reactive confrontations, and pet parents are expected to pick up after their dogs.
Best dog breeds for apartments in Washington, DC
Residents of DC who live in apartments are well aware of how small some of them can be. Getting a large dog that takes up a lot of space may not be the best choice for them. Many dog breeds that come in smaller sizes might be more appropriate. But in fact, any dog breed list almost always includes at least one or two of the following medium to large breeds:
Labrador Retriever
Labrador Retrievers come in three colors: yellow, chocolate and black. You'll find all three in DC, walking with their pet parents and romping in dog parks. Laid-back, gentle Labs are a favorite everywhere because they're affectionate, trainable, and great with humans of all sizes. They get along with other pups, too. They may not be tiny, but they won't take up too much space on the couch.
Jack Russell Terrier
Jack Russells are bundles of energy that need lots of outdoor exercise to keep them happy. The streets and parks of DC are "pawrfect" for working off some of their considerable vitality. They love to play gentle ball-toss in the house, too. They don't need to have the ball thrown far.  Just rolling it across the floor will satisfy their need to chase and retrieve. They're tireless play pals, but they also like nothing more than a snuggle in the sun on your lap, a bed, or couch. 
Yorkshire Terriers
Anyone in a tiny apartment in DC might fall in love with the equally small Yorkie. Fun and affectionate, these pups are content to sit on your lap or chase a toy around the living room. Their antics will make you laugh out loud. Their soft and silky fur sheds, but not nearly as much as some other dogs. Depending on how neat you want them to appear, frequent visits to the groomer might be in your future.
Pembroke Welsh Corgi
Corgis have surged in popularity in recent years and the reason is easy to see. They're small, lovable, cuddly pooches that will follow you everywhere. Always ready for a snuggle, their personalities are entertaining without a need to be in constant motion. They're happy with a few toys and their pet parents. Like the JRT, the Corgi loves long walks and will no doubt go as far as you'd like.
Beagle
Small and compact, Beagles love adventure and would like nothing better than a long walk along the Capital Crescent Trail. Loyal and trusting, the Beagle is a people pleaser that also has an independent streak. Be sure your Beagle is firmly tethered to their leash so they don't take off after a squirrel or mouse. At home, you'll find your fur-baby conked out on the sofa or in a chair, dreaming of that next adventure.
Washington, DC is a dog-friendly city that provides lots of activities for dog lovers and their puppers. Apartment dwellers looking for dogs to keep them company have many breeds to choose from.
Considering getting a puppy in America's capital? Insuring your puppy as soon as "pawssible" is essential for preventing high vet care costs, especially in an expensive city like DC. Start comparing insurance plans from leading insurers like Healthy Paws and Embrace and save over $270 a year.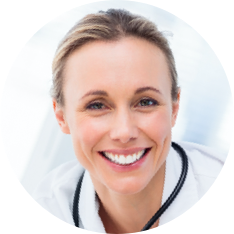 Does your pet have a supplement plan?