How to Choose the Right Pet Insurance Plan for Your Dog
How to Choose the Right Pet Insurance Plan for Your Dog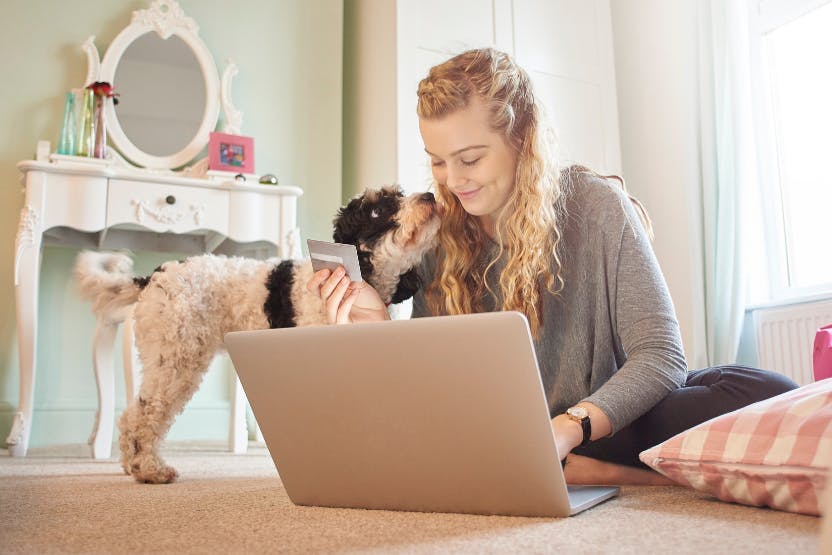 By Emily Gantt
Published: 09/20/2022, edited: 10/07/2022
Save on pet insurance for your pet
You don't have to choose between your pet and your wallet when it comes to expensive vet visits. Prepare ahead of time for unexpected vet bills by finding the pawfect pet insurance.
Overview
Every pet parent is well aware that accidents and illnesses often happen at the worst possible time, which is why it pays to be prepared. If you're like many pet parents, you know you need pet insurance, but you're not sure how to go about finding the right pet insurance policy for your dog.
That's where we come in! We've sniffed out 5 pet insurance tips and resources to help you find the policy that best fits your budget and your woofer's needs.
Consider your dog's health and lifestyle
Is your pup an avid runner or more of a couch potato? As many as 1 in 3 agility competitors suffer sports-related injuries. On the other paw, sedentary dogs are at higher risk for obesity, diabetes, and heart disease.

These lifestyle factors and activity levels are important to consider when determining which policy is right for your pup. For example, if your dog is super active, you won't want to choose a policy with limited coverage on musculoskeletal conditions like hip or elbow dysplasia.

Past health conditions can also influence your pet's health down the line. These are typically considered "pre-exisiting" conditions and are often excluded from insurance coverage, so keep these in mind when shopping for policies.
Research common health issues in your dog's breed
Like humans, dogs can inherit health conditions from their parents and grandparents. Even with selective breeding, some breeds are prone to certain conditions.

For instance, Border Collies have a genetic predisposition for hip dysplasia, whereas spinal problems are prevalent in Dachshunds. Giant breeds like Saint Bernards and Great Danes tend to develop bloat more often than small dogs, and Cocker Spaniels are at higher risk for eye problems, particularly glaucoma. And the list goes on and on.

The truth is that all purebred dogs are at risk of some kind of health condition. When searching for pet insurance, be proactive and pick a plan that covers conditions your dog is at risk for. You can even go one step further and do a genetic test to see what conditions your pet may be prone to. 

Make a list of all the conditions that may affect your dog, then compare pet insurance plans to ensure those conditions aren't excluded from coverage. Our breed guides are super helpful for determining which illnesses your pooch may be susceptible to.
When browsing policies, read the fine print to learn what the insurers cover and what they don't. Pay special attention to:
Per-condition payout limits and deductibles
Coverage for bilateral conditions (like hip dysplasia)

Coverage for congenital conditions
Don't skim over the sample policy
We know sample pet insurance policies aren't exactly fun reading material, but they can teach you how a plan works before you shell out your hard-earned money.

Sample policies outline essential aspects of a plan that pet parents should know before committing. Pay close attention to these sections when studying sample policies:
Definitions
Policy conditions
Renewal, non-renewal, and cancellation policies
Claims procedures and conditions
Disputing a settled claim
Reimbursement percentages
Annual payout limits
As you read, jot down any policy conditions or terms you don't understand. Contact the provider if you're still unsure about something after you finish reading the policy. Or, check out our handy guide to understanding pet insurance terms.
Always read pet insurance reviews
Still wondering, "How do I choose the right pet insurance?" Here's one of our top tips: always read pet insurance reviews from other pet parents.

Sure, seeing how a policy works on paper is helpful, but you'll also need to know how it functions in practice. Reviews can tell you a lot about the claims process and give you insight into each insurer's customer service skills.

When reading reviews, notice how the providers handle complaints. Do they respond quickly and professionally? If not, you might want to continue your search.

A word of advice, though: be careful where you source reviews. Some businesses pay for fake reviews and bots to boost their ratings. Consumer Affairs, Better Business Bureau, and Trustpilot are fantastic resources for finding genuine reviews from real consumers. 

Shop around and compare policies before committing
Last but not least, don't go with the first company that appears in your search results. Do your research and shop around before settling on a provider.

Pet insurance comparison tools like Wag!'s make browsing a breeze — simply answer a few questions about your pet to get custom quotes from dozens of leading providers, all in one place. Compare coverage, conditions, and monthly premiums instantly with a click of a button!
Let us take the stress out of pet insurance shopping for you.
Being a pet parent is enough work as it is. With Wag!'s pet insurance comparison tool, finding the "pawfect" plan is a cinch!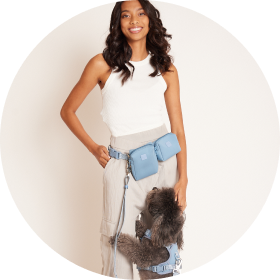 Need to upgrade your pet's leash?