Everything You Need to Know About Canceling Your Pet Insurance Plan
Everything You Need to Know About Canceling Your Pet Insurance Plan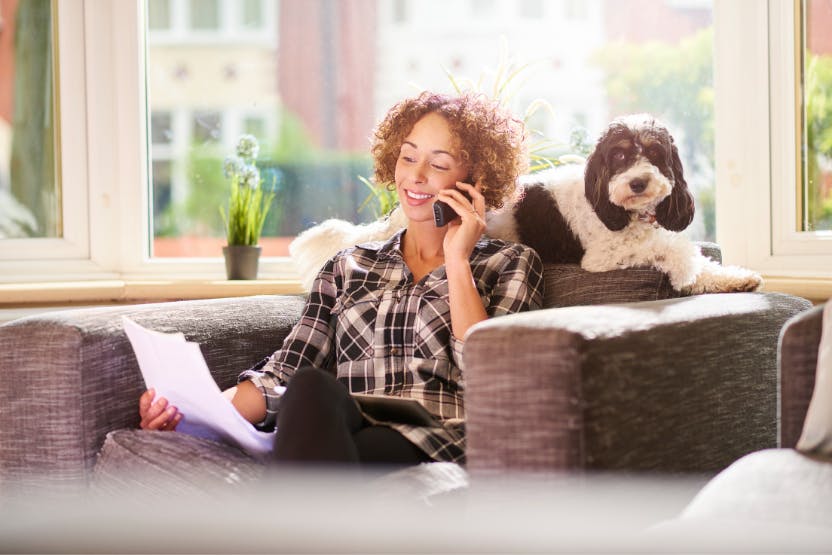 By Tim Falk
Published: 12/17/2021, edited: 12/17/2021
Save on pet insurance for your pet
You don't have to choose between your pet and your wallet when it comes to expensive vet visits. Prepare ahead of time for unexpected vet bills by finding the pawfect pet insurance.
There are lots of reasons why you might need to cancel your pet insurance plan. Maybe the premium has increased more than you're willing to accept. Maybe you've found a plan with a different insurer that offers a higher level of coverage. Or maybe you've simply decided pet insurance isn't the right choice for your pup.
Whatever the reason, there's a lot to think about before parting ways with an insurer. Let's take a closer look at how to cancel a pet insurance plan and the factors you need to consider before pulling the trigger.
How to cancel your pet insurance plan
If you want to cancel your pet insurance plan, you'll need to notify your insurer of your intentions. This can typically be done over the phone, via email, or through an online policy management portal, but it differs from one company to the next. 
Some insurers require you to provide written notice, while others want you to do it over the phone. Check the fine print with your insurer for details of the exact steps you need to follow.

Will I get my money back if I cancel my pet insurance plan?
Whether or not you're entitled to a refund, and the amount of that refund, depends on a couple of factors.
The first factor is when you cancel your policy. Many insurers offer what's known as a cooling-off period, often for a period of 14 to 30 days. If you cancel your policy in the first 14 to 30 days after taking out coverage, and if you haven't made any claims, you'll often be entitled to a full refund. This gives you a chance to change your mind if you decide a policy isn't the right fit for your pet, but be aware that a small administration fee may apply.
But what happens if you cancel your policy after this period has ended? In most cases, you'll be entitled to a refund of the unused portion of your premium, but you won't get back the premiums you paid up to the date you cancel your policy.

For example, let's say you buy a 12-month policy for $500, but after 6 months, you decide to cancel. In this case, you'll be refunded the remaining 6 months' worth of premiums, or $250. However, this isn't always possible, so it's worth reading up on an insurer's cancellation policy before you take out a plan. 
The second factor that can affect whether or not you're eligible for a pet insurance refund is where you live. This is because terms and conditions vary according to state laws.
For example, Healthy Paws offers a 30-day refund guarantee that allows you to cancel your policy (provided you haven't made a claim) in the first 30 days and receive a full refund. However, this refund is not available in New York and South Carolina. Elsewhere, Figo points out that its 30-day money-back guarantee is not available in Pennsylvania, so it's worth checking with your insurer to find out how state laws could affect your refund eligibility.

What to consider before you cancel pet insurance
If you're thinking of canceling your dog's pet insurance plan, it's not a decision you should take lightly. Here are a few factors to consider before you cancel.
Pre-existing conditions
Another factor to consider before canceling your pet insurance plan is whether your pet has any pre-existing conditions. Even if those conditions are covered under your current insurance policy, if you take out coverage with another insurer, those health issues will be classed as pre-existing conditions and most likely won't be covered. 
And if your pet develops any health issues in the period between canceling your current plan and taking out a new policy, those conditions won't be covered by the new plan either. The result will, of course, be a lower level of coverage for your pet.
Waiting periods

If you cancel pet insurance with the aim of taking out a plan with another insurer, be aware that you'll need to observe any waiting periods that apply. 
Many pet insurers impose waiting periods for specific health problems. For example, Trupanion has a 5-day waiting period for injuries and a 30-day waiting period for illnesses, while TrustedPals has a special 12-month waiting period for hip dysplasia and cruciate ligament damage.
So if you're planning on taking out another pet insurance plan, your pet could potentially be without coverage for an extended period. 
Benefits and risks

If you're considering canceling pet insurance and not taking out another plan, take some time to make sure this is the right approach for you. 
Pet insurance offers peace of mind and much-needed financial assistance for those unexpected vet bills. It ensures you'll be able to afford the care your pet needs if illness or injury strike. And while it's another upfront cost you need to budget for, if it means you don't even have to consider the prospect of so-called "economic euthanasia", then there are plenty of good reasons why you should consider keeping some level of cover in place.
Find out more in our guide to the top 4 benefits of having health insurance.
If cost is the reason why you're considering canceling pet insurance, why not look at other ways you can reduce your pet insurance premium? 
For example, when your policy is up for renewal, you could select a higher deductible, or choose for your policy to reimburse a lower percentage of your vet bills. Keep an eye out for any discounts that may be available, such as for military members or for insuring multiple pets, and even consider shifting to a lower level of coverage. It might take a little time and effort, but finding the right financial protection for you and your pet is well worth it.
Need help finding the right pet insurance plan for your fur-baby? Compare pet health insurance plans to save more than $270 a year on vet care.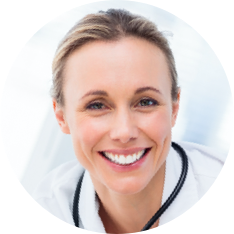 Does your pet have a supplement plan?