Toto Pet Health Insurance Pricing, Coverage, & More
Toto Pet Health Insurance Pricing, Coverage, & More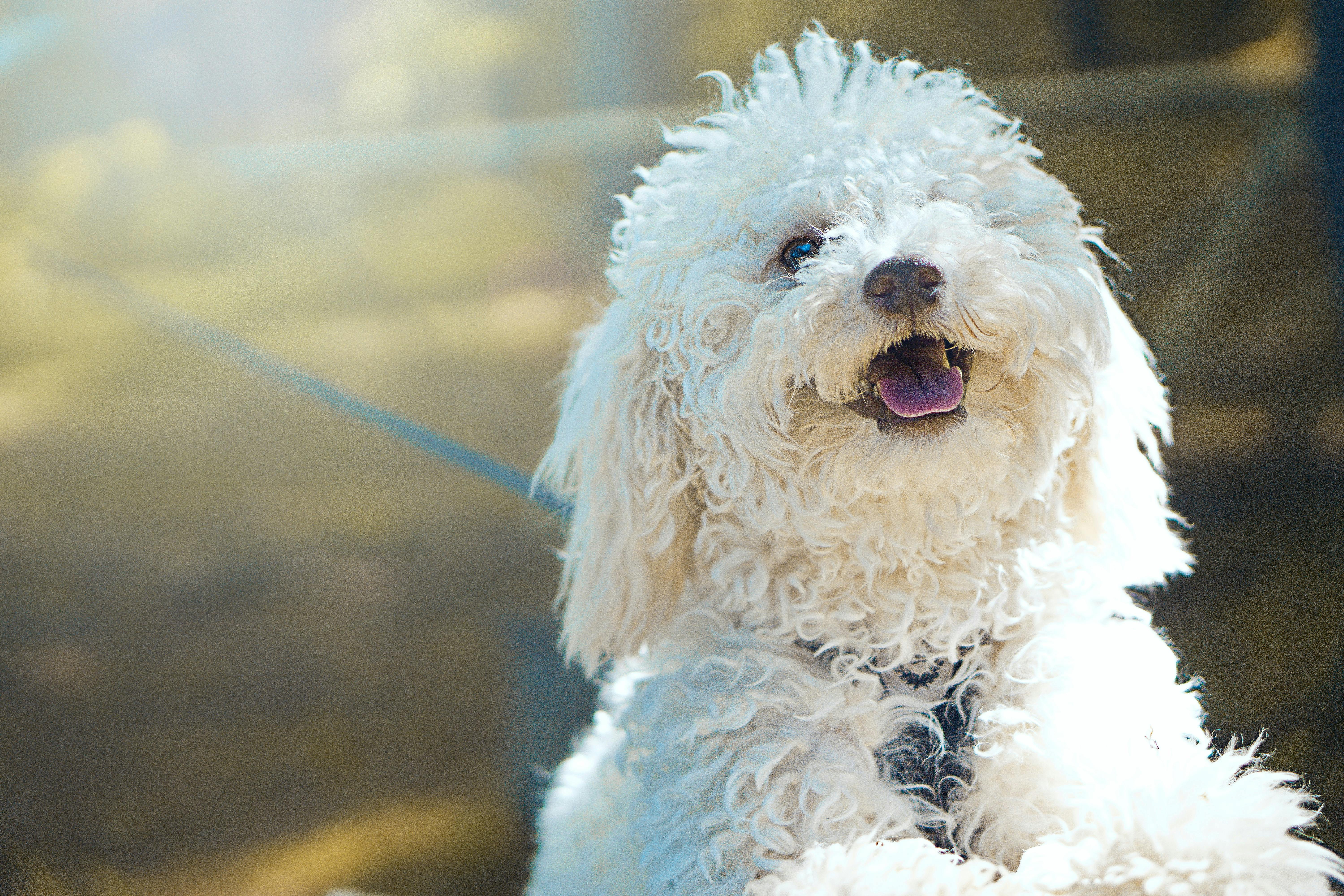 By Mel Lee-Smith
Published: 09/10/2021, edited: 09/10/2021
Save on pet insurance for your pet
You don't have to choose between your pet and your wallet when it comes to expensive vet visits. Prepare ahead of time for unexpected vet bills by finding the pawfect pet insurance.
Published: 9/10/2021
Promising vet care coverage starting as low as $1 per day, Toto Pet Insurance offers 3 pet insurance plans and 2 wellness add-ons. Each plan covers the same accidents, illnesses, and treatments, but offer different coverage limits:
$2,500 per year
$7,500 per year
$15,000 per year
Underwritten by Independence American Insurance Company, Toto is a relatively new pet insurer, founded in 2018. How much does Toto Pet Insurance cost? What's the waiting period? We'll answer these questions, plus a few more in our review.
How much does Toto Pet Insurance cost?
Monthly premiums will vary depending on your pet's age, breed, and health history, as well as vet care costs in your area and the deductibles, coverage limits, and reimbursement rates you choose. A $3 monthly policy service fee also applies.
To give you a better idea of how much Toto's monthly premiums cost, we applied for a mock quote for a 2-year-old mixed breed female dog living in San Francisco. Here's what Toto quoted us for the $7,500/year plan:
$29.55/month: $500 deductible and 70% reimbursement rate

$42.60/month: $250 deductible and 80% reimbursement rate

$57.30/month: $100 deductible and 90% reimbursement rate
Quotes for a French Bulldog of the same age and on the same plan ranged from $48 to $95/month. Quotes for a mixed-breed cat ranged from $20 to $38/month.
If you're insuring 2 or more pets, each pet gets a 5% discount.
Before you apply for a policy, you can use Toto's Breed Cost Calculator to estimate the total cost of vet care throughout your pet's life.
Wellness add-ons
Toto's wellness add-ons are available in 2 tiers:
Basic: $14/month — covers up to $305 per year for eligible procedures
Prime: $25/month — covers up to $535 per year for eligible procedures
What does Toto Pet Insurance cover?
In addition to accidents and emergencies, Toto covers the following illnesses and treatments:
Unlike some pet insurance providers, Toto also covers:
Diagnostic tests
Prescription medications
Up to $300 in end-of-life costs (burial/cremation, autopsy, and urn)
Exam fees associated with accidents and injuries (excludes wellness treatments)
Hereditary conditions are covered for pets who are less than 9 years old on the enrollment date. The end-of-life coverage applies to pets who are less than 5 years old on the enrollment date.
Wellness add-ons
Toto's wellness add-ons cover preventative care, including:
Annual limits apply per procedure. The limits vary depending on whether you choose the Basic or Prime add-on.
Exclusions
Toto doesn't cover:
Grooming (including nail trimming)
Costs associated with breeding
Elective or cosmetic procedures
Experimental treatment
Parasite treatments
Pets under the age of 9 on the date of enrollment are eligible only for accident coverage.
How do I file a claim with Toto Pet Insurance?
Toto lets you file your claim online within 180 days of treatment. According to Toto's website, most claims are processed within 4 business days.
Toto Pet Insurance Customer Portal
Once you've purchased a policy, you can sign up for an account on the Toto website. From your Customer Portal, you can upload a photo of your invoice and submit your claim. You can also update your information and payment details.
Submitting your claim form
If you're not using the Toto Pet Insurance Customer Portal, you can download and print the claim form to send along with your itemized invoice via email, snail mail, phone, or fax.
The claim form is just a page long and asks for basic information, including:
your policy number

your pet's name

whether your pet is insured with another company

the reason for the vet visit

the date of the vet visit

details about the injury or illness

your name, address, email, and phone number
If your claim is denied, you have 60 days to appeal the decision. To appeal, you'll need to submit a Claims Redetermination Request Form. Toto's sample policy stipulates that your pet may be examined by a veterinarian of Toto's choosing and at Toto's expense while a claim is pending.
Email
myclaims@totopetinsurance.com

Mail
Toto Pet Insurance
PO Box 37489
Raleigh, NC, 27627
Phone
1-888-TOTOPET (1-888-868-6738)
Fax
1-919-741-6363
How to apply for Toto Pet Insurance
Puppies older than 8 weeks and kittens older than 10 weeks are eligible for coverage. Dogs and cats over the age of 9 are eligible only for accident coverage. No breed restrictions apply.
To apply for Toto Pet Insurance, you'll first need to get a quote. First, you'll enter:
your pet's name, species, age, sex, and breed
your zip code and email address
You'll need to let Toto know if your pet has ever been diagnosed with diabetes, Cushing's disease, feline leukemia, or feline immunodeficiency virus. You can also choose to opt in to Toto's email list.
Once that's done, you can choose your:
annual coverage limit: $2,500, $7,500, or $15,000
annual deductible: $100, $250, or $500
reimbursement rate: 70%, 80%, or 90%
You'll receive a quote for each option you choose. Keep in mind that a $3 monthly service fee also applies.
If you're not satisfied with your policy, you can apply for a refund within 30 days of the policy start date as long as you haven't submitted any claims. The money-back guarantee doesn't apply in all states.
Depending on where you live, the terms and conditions of your policy may vary from the information you see in the sample policies available on Toto's website.
What is the waiting period for Toto Pet Insurance?
Toto policies go into effect the day after purchase. Say, for example, you purchase your policy on January 1. The policy goes into effect on January 2. The following waiting periods then apply:
2 days: accidents
14 days: illnesses
30 days: inherited illnesses, congenital conditions, alternative therapies, and behavioral problems
180 days: cruciate ligament injuries to the knees and intervertebral disc disease
Waiting periods apply during the first year of your policy. If you increase your coverage limit, you'll be subject to the same waiting periods again under your new policy.
Toto Pet Insurance reviews
Because Toto Pet Insurance was founded in 2018, few consumer reviews are available online. Toto Pet Insurance is accredited with the Better Business Bureau (BBB), where the company has earned an A+ rating. Toto doesn't currently have any reviews or complaints with the BBB or Consumer Affairs.
Forbes Advisor gave Toto 3 out of 5 stars. Among the pros listed in Forbes' pet insurance review is the 2-day waiting period for accidents, exam fee coverage, and the availability of wellness add-ons. Cons of Toto include the 6-month waiting period for cruciate ligament injuries, lack of coverage for dental illnesses, and not having a 24/7 telehealth phone line.
Is Toto Pet Insurance right for your pet?
Toto might be a "grrreat" fit for pet parents looking for a plan with short waiting periods and customizable deductibles and reimbursement rates. This pet insurance company covers some procedures that others don't, like exam fees and end-of-life costs. Pet parents with older pets who need accident and illness coverage might want to consider another insurer since Toto doesn't offer illness coverage for pets older than 9.
Insuring your puppy as soon as "pawssible" is essential for preventing high vet care costs. Start comparing insurance plans from leading insurers like Toto and save over $270 per year.