Gastritis in Cats
Written By hannah hollinger
Published: 11/12/2016
Updated: 10/15/2021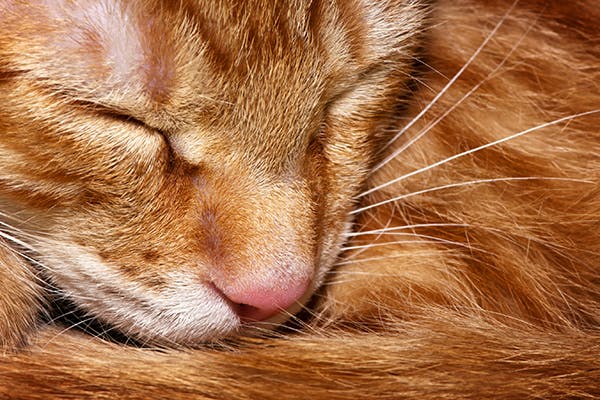 What are Gastritis?
Gastritis is a scientific term for inflammation of the stomach, and is rarely an end diagnosis in its own right. Typical signs include vomiting, often associated with altered appetite and lethargy. Gastritis in cats can come on suddenly (acute) which may well be self-limiting, or it can be a long-standing condition (chronic), for which diagnosis and treatment are key to resolving the issue. Gastritis is often a result of either eating spoiled food or disease elsewhere in the body.
Gastritis Average Cost
From 560 quotes ranging from $200 - $2,000
Get a free pet insurance quote in less than 60 seconds!
Easily compare quotes from the most trusted pet insurance companies in the United States.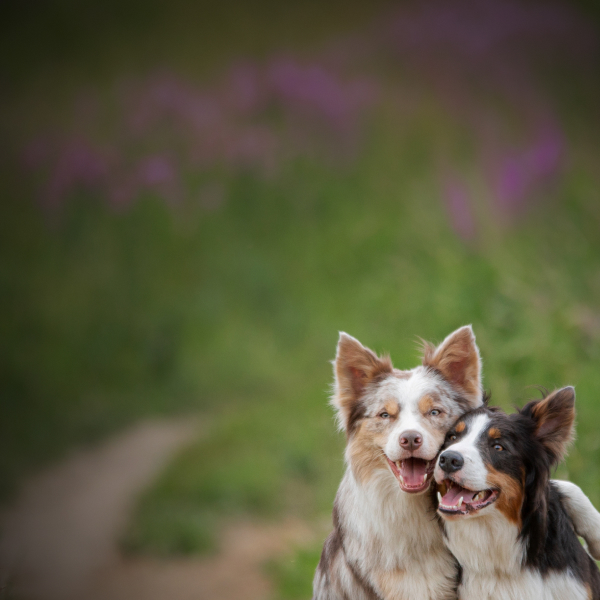 Symptoms of Gastritis in Cats
Vomiting is the most common sign of gastritis. But since the condition is often the result of an underlying health issue, there may be other symptoms arising from the primary problem. These include: 
Vomiting, which may be intermittent and may consist of food, hair, or bile
Recent history of scavenging
Weight loss, which is more likely with chronic gastritis
Poor appetite
Increased thirst
Abdominal pain
Diarrhea
Behavioral change such as becoming hyperactive
Causes of Gastritis in Cats
Gastritis can arise for a simple reason, such as eating too much or scavenging spoiled food, or from more complex causes such as an underlying health problem. The causes are numerous and some of the most common include:
Overeating, eating too rapidly or eating spoiled food
Worms, such as ascarids (roundworms)
Infections, such as helicobacter
Food allergy
Foreign bodies, such as hair or non-digestible objects
Pancreatitis
Liver disease
Kidney disease
Inflammatory bowel syndrome
Overactive thyroid glands
Damage to the stomach lining by drugs
Diagnosis of Gastritis in Cats
In cases of acute gastritis in a cat that is otherwise well, the vet may opt to treat the symptom (vomiting) rather than reach a definitive diagnosis. However, if the problem persists beyond 24 hours then diagnostics may be required. 
These include screening blood tests to check organ function and look for indications of systemic illness which could cause vomiting. The results of these tests may point the clinician in a particular direction, such as running diagnostic blood tests for pancreatitis, or liver or kidney disease. 
Fecal analysis is helpful if an ascarid burden in the stomach is suspected. 
If these tests come back normal, the vet may use imaging such as ultrasound or radiographs to check for foreign bodies in the gut or tumors. If these findings are inconclusive then inspecting the gut lining with an endoscope is helpful and facilitates endoscopic biopsy.
In the most complex cases, full thickness biopsies of the stomach lining may be necessary in order to reach a diagnosis. This allows a histologist to look at a tissue sample under the microscope and identify the nature of the pathology. 
Treatment of Gastritis in Cats
For mild acute gastritis, the vet may prescribe antacid medications or anti-inflammatories. Withholding food for 24 hours gives the stomach a chance to rest and the inflammation to subside. In addition, if hairballs are suspected as an inciting cause, regular brushing of the cat helps to prevent recurrence. 
In cases of food allergy, changing diet to a hypoallergenic alternative that avoids the triggering allergens can bring about a full resolution of symptoms. Should a foreign object be identified, then surgery to remove the offending item should lead to a resolution of signs.
Where a causative organism is identified such as ascarid worms or helicobacter, then specific deworming or antibiosis helps to resolve the problem. In many cases, managing the underlying condition, such as kidney or liver disease, helps the gastritis to be brought under control. 
The vet can also prescribe medications such as sucralfate to protect the stomach lining, or omeprazole to reduce acid production. This is with the aim of providing more conducive conditions to allow the stomach wall to heal. Once the symptoms resolve, the medication may be slowly withdrawn with the owner carefully monitoring for signs of recurrence.
Worried about the cost of treating your pet's symptoms?
Pet Insurance covers the cost of many common pet health conditions. Prepare for the unexpected by getting a quote from top pet insurance providers.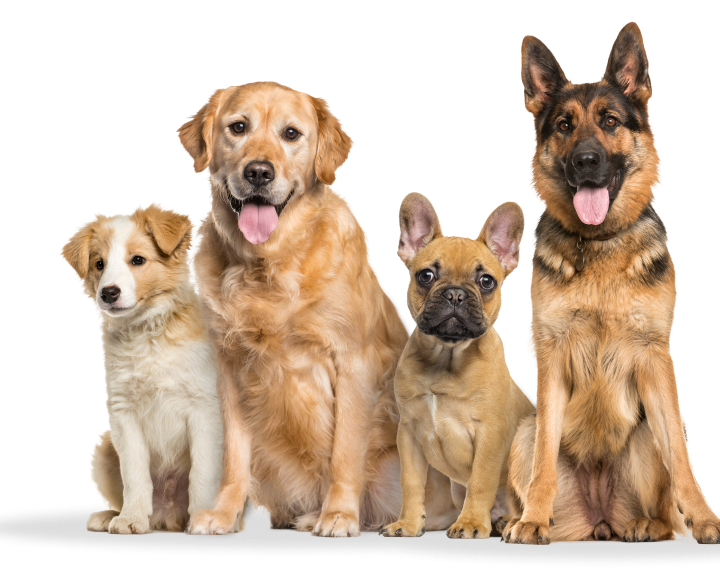 Recovery of Gastritis in Cats
For the majority of cases, the outlook is excellent, depending on the cause. However, reaching a diagnosis is sometimes a protracted process that requires patience on the part of the owner.
Triggers such as food allergy may need lifelong management in the form of a special diet, whilst underlying causes such as kidney disease will also need long-term treatment. However, if the trigger is a hairball then simple actions such as brushing the cat daily can bring about a complete and permanent resolution to the problem. 
Once a cat has had gastritis, it may be prone to the condition in the future. Thus the owner is well advised to monitor their cat and seek appropriate treatment early, in order to stop the problem becoming well established and minimize the recovery time.

Gastritis in cats can be expensive to treat. If you suspect your cat is at risk of developing gastritis, start searching for pet insurance today. Brought to you by Pet Insurer, Wag! Wellness lets pet parents compare insurance plans from leading companies like PetPlan and Embrace. Find the "pawfect" plan for your pet in just a few clicks!
Gastritis Average Cost
From 560 quotes ranging from $200 - $2,000
Top
Gastritis Questions and Advice from Veterinary Professionals
Maine coon
13 weeks
1 found this helpful
1 found this helpful
My pet has the following symptoms:
We have a new 13 week.old maine coon kitten. Seemed fine on arrival but not keen on his food and didn't really eat much. On second day gave him a little tuna and he ate that but around 8 hours later he brought up some bile. About 3am he did the same and the following very he was lethargic and wouldn't eat. Vet gave him anti sickness another worm tablet and anti inflammatory as his gums a little red but not.sure if teething as he's chewing. He was fine then and ate his foodWent to.sleep today and when he woke a little bile vomit again. Managed to get a little chicken in him but lethargic still.
Answered by Dr. Michele K. DVM
Thank you for your question. That certainly isn't normal for a kitten, I agree! If he is still having a problem, it would be best to have your pet seen by a veterinarian for a recheck, as they can examine them and see what might be going on, and give him further treatment if needed.
Oct. 12, 2020
Was this question and answer helpful?
Barbet
One month
2 found this helpful
2 found this helpful
My pet has the following symptoms:
Vomiting, Loss Of Appetite
What kind of antacid can I give to a month old kitten for a stomach upset
Answered by Jessica N. DVM
Unfortunately you're not going to be able to find a size of antacid that is safe for a kitten that is so small and young. If she is actively vomiting it likely won't be effective either. Kittens can become very dehydrated at that age when they are vomiting so I would recommend taking her to a veterinarian so that they can assess the underlying cause of the vomiting and give her some anti-emetics to help stop the vomiting. Good luck I hope she feels better soon.
July 12, 2020
Was this question and answer helpful?
Gastritis Average Cost
From 560 quotes ranging from $200 - $2,000
Get a free pet insurance quote in less than 60 seconds!
Easily compare quotes from the most trusted pet insurance companies in the United States.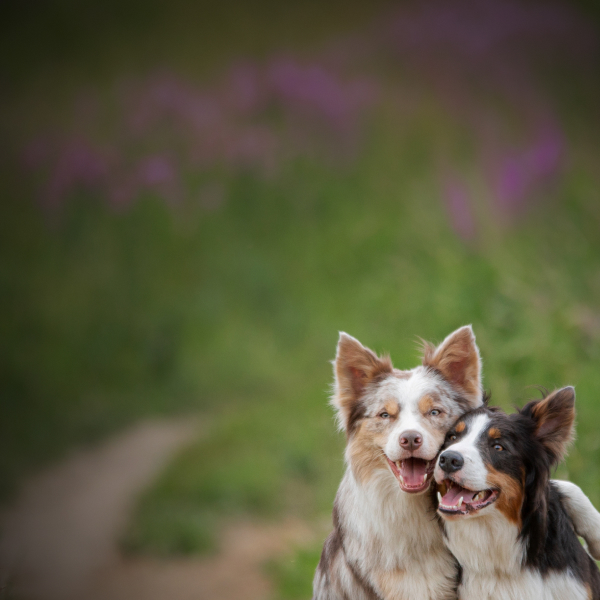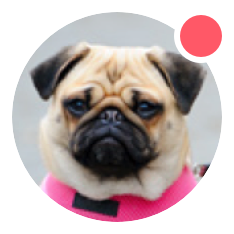 Need pet insurance?