What is Biceps Tenotomy?
Biceps tenotomy is a surgical procedure used to resolve bicipital tenosynovitis and other conditions which result in inflammation of the biceps tendon. This procedure is considered highly effective in resolving inflammation of the biceps tendon attributed to trauma, injury, or disease. Surgical management of the condition is generally more effective in treating the condition compared to medical management, although additional treatments are generally recommended in addition to biceps tenotomy in order to restore full muscle function.
Biceps Tenotomy Procedure in Cats
An arthroscopic examination of the shoulder will first be conducted to confirm the diagnosis. The veterinarian will then determine whether the condition warrants surgical treatment. The general procedure steps for biceps tenotomy are outlined below.
Preoperative examination and testing will take place to ensure anesthetization is safe for the cat.
The cat will first be anesthetized and prepped for surgery.
The surgeon will make the initial incision into the shoulder.
The inflamed or torn bicipital tendon, which is attached to the shoulder blade, will be detached.
If any tissue is diseased, it may be removed.
Over time, the tendon will heal on top of the humerus.
The surgeon will ensure the tendon has been detached before suturing the wound.
This procedure may be performed using a scalpel or an arthroscope. The instrument used will depend on the expertise of the surgeon.
Top
Efficacy of Biceps Tenotomy in Cats
Biceps tenotomy is typically very effective in treating bicipital tenosynovitis. Although there are conservative medical treatments for bicipital tenosynovitis, these are only effective in treating approximately 50% of cases. The drawback of surgery is that, although the condition has a significantly greater chance of resolving the condition, the recovery process is more extensive.
Top
Biceps Tenotomy Recovery in Cats
Owners should follow their surgeon's recovery instructions carefully. An Elizabethan collar will be required to ensure cats do not irritate the surgery site. Cats will be given analgesics to manage postoperative pain. At home, cats should rest and not engage in activities which could result in additional trauma to the tendon. Some cats may be required to participate in rehabilitation therapy to ensure full function returns to the muscle. A follow-up appointment will be scheduled two weeks after surgery to remove sutures and monitor healing. Another follow-up appointment will be scheduled for eight weeks after surgery to monitor healing progress. Cats tend to make a full recovery within two to three months following surgery.
Top
Cost of Biceps Tenotomy in Cats
The cost of biceps tenotomy will vary based on standards of living and additional costs incurred, including medications, supportive care, and additional treatments. On average, the cost of biceps tenotomy ranges from $500 to $5,000.
Top
Worried about the cost of Biceps Tenotomy treatment?
Pet Insurance covers the cost of many common pet health conditions. Prepare for the unexpected by getting a quote from top pet insurance providers.
Cat Biceps Tenotomy Considerations
The recovery process for biceps tenotomy is typically much longer than that of medical treatment. However, surgery is more effective in resolving the condition. Cats may walk with an abnormal gait or may hesitate to bear weight on the affected limb for the first few weeks following surgery. This is normal and should resolve over time.
Additional treatments are often needed to restore muscle function to the limb. These typically include electrical stimulation therapy, exercise therapy, massage, ice pack therapy, medical management, and nutritional changes. The treatment plan for bicipital tenosynovitis will vary based on the cat's specific needs as well as the owner's personal and financial preferences.
Complications from this surgery are considered rare. However, they are possible. Complications of biceps tenotomy may include, but are not limited to:
Postoperative infection
Anesthetic death
Biceps tenotomy that is performed arthroscopically is typically associated with fewer postoperative complications and a decreased risk of tissue damage. Additionally, infection is considered rare in arthroscopic surgeries.
Top
Biceps Tenotomy Prevention in Cats
Since bicipital tenosynovitis often occurs as a result of trauma or repeated injury, it is important for owners to prevent their cats from engaging in activities that may cause trauma or injury to the biceps tendon. This includes jumping or falling from heights or overstretching the tendon. Owners should monitor their cats' activity closely following any tendon injury. It is difficult to prevent bicipital tenosynovitis which is attributed to congenital defects such as chronic osteochondritis. However, cats with these conditions should not be bred.
Top
Biceps Tenotomy Questions and Advice from Veterinary Professionals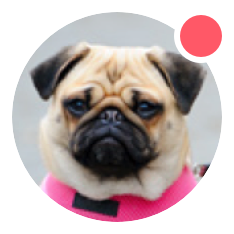 Need pet insurance?