How to Train Your Dog to Alert for Seizures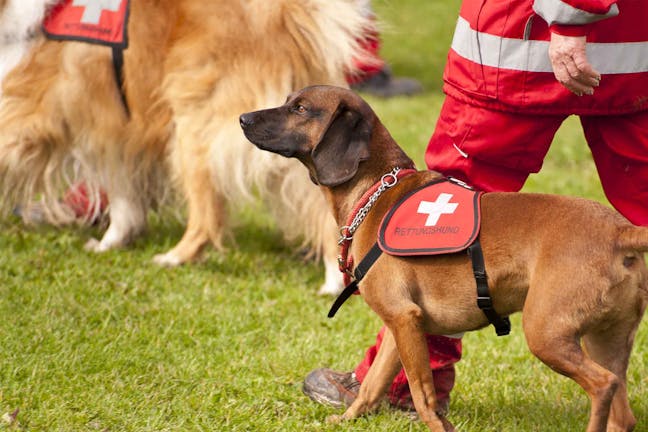 Introduction
Every parent dreads not being able to help when their child is in grave danger. For moms and dads of kids with epilepsy, this fear is something that they have to live with day in and day out. Even letting their son or daughter play in the backyard can stir up feelings of anxiety.
A seizure assistance dogs can take the worry out of everyday life if your family is affected by epilepsy. Our canine friends are much more than just cute, furry faces. You can buy a pre-trained pooch (for a fairly hefty sum) or you can embark on teaching a dog how to properly react to a seizure.
Top
Defining Tasks
A dog's nose is so much better at smelling than a human's. They can actually tell when a seizure is about to happen by the scent of the chemicals released inside the victim. Once a pup has seen a seizure take place, they can be trained to soften the fall of the person, or to go alert another human by barking.
Many canines will respond or alert to a seizure without any training at all, however properly teaching a dog what to do greatly increases how effective they will be for the task. Buying a dog who is already trained can cost up to $20,000, giving you some more motivation to try some teaching yourself. The process can take anywhere from 6 months up to 2 years, and works best if your pooch is exposed to someone who has at least three episodes a month.
Top
Getting Started
To help kickstart your training process, there are some things you're going to need. These include:
The Right Dog: Certain breeds do better at this kind of thing than others. Beyond that, each dog's individual personality also impacts on whether they would make a good service dog or not.

Professional Help: Whether you work with an organization or you hire a trainer with experience dealing with epilepsy assistance, you're going to want to work with someone who knows what they're doing. The way that your dog responds could really be life or death for the person involved.

Treats: As with any type of conditioning, treats will be your new best friend. Try to find a large bag of small treats for the most effective use.

Remember, teaching your dog to alert while someone is having a seizure is not a small feat. It's going to take a lot of time and determination for this training to be complete.
Below are some methods that will help you on your way to shaping an amazing service animal.
Top

Grab the treats
Make sure you have the bag of treats with you at all times that your dog is near the seizure patient.
Reward clinginess
Toss over some treats and praise your good pup whenever he gets up close to this person.
Do this a lot
Constantly encourage your doggo to be by the victim's side so that he starts to pick up in all of their little subtleties.
Ensure he sees a seizure
Always have the dog around, so that he can witness a real seizure.
Repeat!
After the first seizure, continue to praise him for all contact. Once he has been through several seizures with the person, he should recognize what's about to happen and alert you in some way.
The Positive Reinforcement Method

Have the dog around
Once again, you need to make sure that your pooch sees as many seizures as possible during training.
Make the seizure "fun"
It sounds backwards, but if you want your dog to be as alert as possible to a seizure, you need to help them anticipate the event.
Use treats and praise
As soon as your pup shows that they know a seizure is coming, try to make it a big deal and give them tons of praise.
Keep doing this
For the training to be effective, you're likely going to have to work at it for months on end.
Maximize exposure
The more seizures that your dog experiences and that you have a chance to reward, the more deeply ingrained the reaction will be.

Let your dog see a seizure
Have your pupper be there during an entire seizure. The closer the better (while still keeping her safe).
Do it again
Try to keep your dog close to the person prone to seizures so that she witnesses a few more.
Watch her
After she's seen enough to understand what follows those initial warning signs, watch her closely at the beginning of the next seizure.
Learn her signal
At first, it might be something as little as a nudge, but most likely she will exhibit some behavior when she suspects a seizure is imminent.
Work to make it obvious
Once you know her warning sign, reward the behavior and work to make it more noticeable. You could teach her to speak each time she shows her signal, until she learns to bark at the beginning of the episode.
By Amy Caldwell
Published: 10/11/2017, edited: 01/08/2021
---