How to Train Your Dog to Go Into His Crate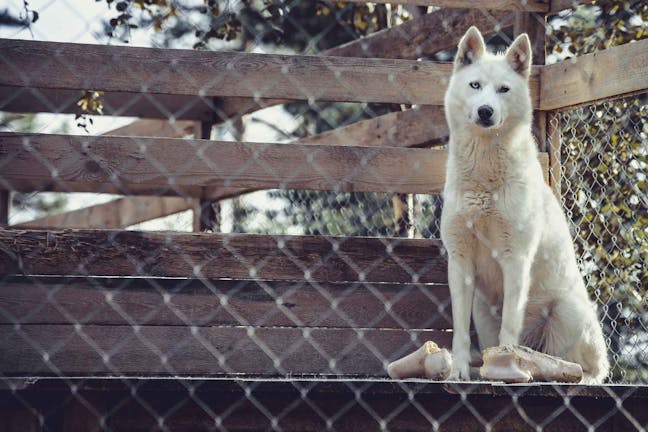 Introduction
Does your dog seem to work harder at staying out of his crate than you do trying to get him to go in? Did you know this goes completely contrary to your pup' s nature? In fact, your pup should want to go into his crate whenever he can, as it is natural for him to want to find a safe cave-like spot as his den. A crate makes the perfect place for him to nap or "hide" when he is feeling scared. The good news is that you can train your dog to go into his crate and to do so on command, not just when he feels like it.
Most people tend to use the crate as a tool to help with potty training their pups, which is a perfectly good use for a crate. But, how are you going to this if you can't get your pup to go in the crate without a fight, if at all? One word of warning, however: your pup's crate is not the final solution to overcoming common behaviors in your pup. When used in the wrong manner, the crate may only make things worse. 
Top
Defining Tasks
This is a relatively simple command to teach your dog as long as you are ready to work with him for a few days. Most people use a simple single word command for this one, "Crate!", but you can use any word you want, just keep it simple. The intent is that you leave the door open on the crate whenever it is not occupied by command so that when you say "Crate!" your dog knows where is he is supposed to go and goes there.
Since we are not dealing with potty training here, we are going to assume your pup knows how to let you know when he needs to go. There are also a few basic rules you need to know before you start crate training.
His crate is not a prison cell, never use it as punishment

Never leave your pup in his crate for too long, it can to problems interacting with people and severe depression

Puppies under six months old should never spend more than 3 to 4 hours at a time in their crate

With most dogs, training should be relatively easy as they have a natural desire to go into their den. However, it is your job to bring out that natural desire without making them feel as though they are being punished. You can train any age dog to use a crate if you are willing to put in the time and effort with your furry four-legged friend.
Top
Getting Started
For this type of training, there really isn't much in the way of supplies, but here's the list:
A Crate: Be sure to buy one designed for your dog's size. If the crate is too small, it will be uncomfortable and cramped. If it is too big your dog may feel overwhelmed and scared.·        

Treats: You can use them to help lure your pup into the crate and as rewards when he gets it right.

Toys: You can use your pup's favorite toys to help lure him into the crate and for him to play with while he is in there.

A Blanket: Always have a blanket or pillow in the crate for your pup to lie on so he is comfortable.

That's it-- beyond having tons of patience, being able to use a stern voice, and having the time to practice several times a day, every day of the week until he masters this command. 
Top
Introductions
Set up the crate in a spot where your family tends to spend a lot of time. Leave the door open and encourage your pup to sniff around the crate and maybe toss a few treats inside to see if he will go in on his own.
Chow time
Place your pup's food bowl inside the crate all the way at the back.
See where he goes
If your pup won't enter and go to the dish, try moving it forward a little at a time until he will finally step up to his bowl.
Close the door
Once your pup will go all the way in and seems to be comfortable, go ahead and close the door.
Let him out
As soon as he is done eating, open the door and let him out. Repeat this process, extending the amount of time you leave him in his crate after he finishes.
Switch to treats
Time to switch to using treats and the 'kennel' command. Repeat until he goes in without question.
Eliminate the treats
Once your pup is used going in on command for a treat, you can slowly wean him off the treats until you are able to get him to enter on command.
Hold some treats
Gather a handful of treats.
Stand for the toss
Stand in front of your pup's crate with the door open.
Show the goodies
Show your dog the treats in your hand.
Treat toss
Toss the treats in the back of the crate and give the command "kennel!"
Praise, rinse, repeat
If your pup walks straight in for the treats, be sure to give him lots of praise. Then repeat this process until he will go into his crate on command.
Find a spot
Set up the crate in a spot where your dog can easily get to it.
Leave it open
Leave the door open and, from time to time, toss a treat inside.
Good boy!
If your pup goes in on his own, praise him to let him know he has done a good thing.
Nap time
If you see your pup napping on his pillow, drop him a treat and let him know he's a good boy.
In time
In time, you will be able to tell your pup to go into his kennel and he will be happy to do so. Just remember treats and praise go a long way.
By PB Getz
Published: 10/18/2017, edited: 01/08/2021
---