How to Train Your Dog to Not Run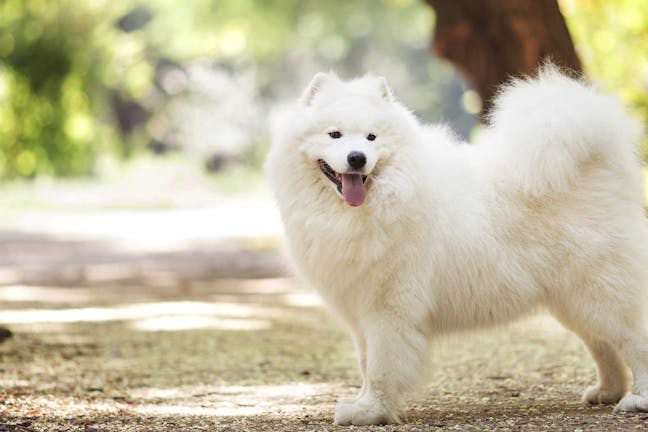 Introduction
If your dog has started running away from you, or away from home, he is in danger of several hazards. Your dog can easily run so far that he gets lost and can't find his way home, he can run out into traffic and become an accident victim, he can run afoul of another dog's territory and be attacked, or in a rural setting, he may be attacked by wild or feral animals. Coyotes especially are known for attacking dogs that have strayed too far from their owners or homes.  Curbing running behavior and teaching your dog to stay home, or with you, is an important skill to keep your dog safe.
Top
Defining Tasks
Some dogs are especially prone to running. There are several reasons for a dog's running behavior; they may be scared, excited, or they may have learned to run after prey or to explore their environment. These are natural instinctive behaviors for a dog, and, with the exception of being scared, it's fun for your dog--a reward in itself. Training your dog not to run will need to address the natural reward he gets from the behavior, and counteract it. It can be difficult and take some time to eliminate this behavior, especially once it has developed, however, it is critical to overcome your dog's tendency to run--for his own safety. Preventing the behavior from developing in the first place, by training your young dog to respond to your verbal commands, keeping him in an enclosed area, or on a leash, will prevent the self-rewarding running behavior from occurring in the first place. Ensure enclosures such as fenced yards are secure, gates are closed, and that your dog cannot jump the fence, or dig under the fence to escape. Some dogs have a tendency to go for the door or gate every time it opens, escaping if they can. Training to teach your dog that you own the door will curb this door bolting behavior.  
Top
Getting Started
You will need to spend some time teaching your dog commands to control him, both on-leash and off. This will require a time investment and lots of treats, praise, and rewards. You can also teach your dog not to bolt for an open door or gate, and it may be useful to engage an assistant to help you with this. Using a long leash during training is helpful to simulate your dog being off leash, while still retaining the ability to restrain him and prevent him from running. In extreme circumstances, where the dog is repeatedly in danger, the use or a whistle and shock collar may be necessary to prevent the dog from running and putting himself in harm's way.  
Top
Set up
If your dog has a tendency to rush a door or gate whenever it is open or unattended and escape that way, you will need to establish that entrance ways are your territory. You will need to carefully supervise your dog during the training period to make sure he does not escape. Put a long leash on your dog to help ensure his safety. Have an assistant come to your door or a yard gate and open it.
Provide verbal cue
When your dog runs for the door or gate, say "No" or "Stop".
Physically block
Restrain the dog. If he gets to the door first, then put your body between the door and your dog. Physically block your dog; own the space. Wait there.
Reinforce retreat
Wait for your dog to back away from the door and be calm. When this occurs, reward your dog and move away from the door. If your dog runs for the door again, repeat previous steps.
Establish ownership of exits
Repeat this exercise many times daily, and over several days until your dog learns that you own the door, and that they will be rewarded for ignoring an opened door or gate.
The Alternate Behavior Method
Teach 'come'
Teach your dog to come when called. Call your do and give her a treat when she comes. Eventually do not always give treats to your dog for coming to you, only occasionally reward her. Most dogs become proficient at this command, you can eventually reward with just attention and praise.
Teach 'touch'
Teach your dog to come and touch your hand with her nose by calling out "Touch". Always provide a high-value treat when performing this command, such as cheese or meat. Do not use this command as often as 'come', which is for every day and is not always rewarded with a treat. In an emergency situation you can call out "Touch" and get a more sure response, since your dog will expect a tangible reward for responding every time. Also, because your dog actually touches her nose to your hand, she will be close enough for to restrain her in a dangerous situation.
Teach 'down'
You should also teach your dog to go 'down' from a distance. Working in an enclosed area, free from hazards, while off leash, teach your dog to lie down. Reward her with a treat when she performs this task at a distance. Add distractions, such as other dogs, throwing balls, passersby, etc.. and give the 'down' command, so that your dog learns to respond to this while off-leash, even when distracted.
Use long leash
Use a long leash, 20 feet or more. Walk your dog in a relatively quiet, safe neighborhood. Give your dog some leash. Give the commands 'come', 'down', and 'touch' frequently to get her used to responding in different situations. Reward her for responding correctly.
Apply off-leash
Repeat these exercises over several days to establish good voice control over your dog that can be applied even when off-leash. If your dog starts to run away from you when off leash, you will be able to give a verbal command to direct her behavior.
The Negative Consequences Method
Set up warning and stimulus collar
Using negative consequences for running behavior may be necessary for dogs that are in an environment where it's not possible to contain or supervise the dog, such as for rural dogs. Fit your dog with a shock collar and have a whistle on hand. Supervise your dog while off leash.
Signal
When your dog runs from you or your yard, let out a blast on the whistle. If the dog comes to you, give a treat.
Activate stimulus collar
If your dog proceeds, rather than returning to you, activate the shock collar. Be sure to educate yourself on proper usage of training collars before use; shock collars should be adjusted to the minimum effective setting.
Reward return
Call your dog back to you, reward for coming back.
Establish
Repeat this exercise multiple times over a period of several days, until your dog learns not to run away from you or your yard area, as negative consequences will occur. If you are not going to be present, you can use a shock collar with a specific range; if the dog strays more than 20-50 or 100 yards from the transmitter, they will receive a signal to stop followed by a shock if they continue.
By Laurie Haggart
Published: 11/14/2017, edited: 01/08/2021
---