How to Train Your Dog to Not to Run in Front of Cars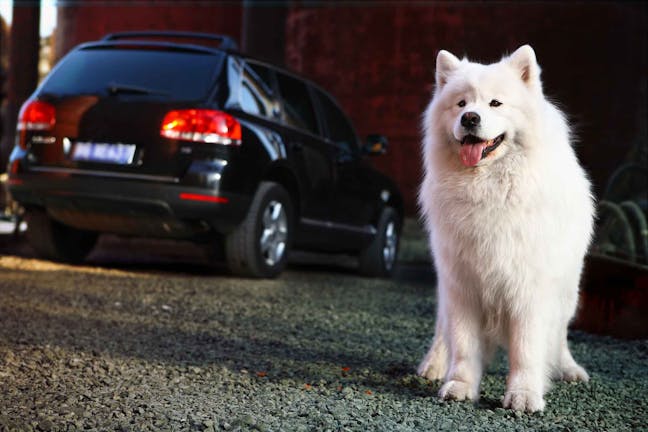 Introduction
Does your heart come to a crashing halt when you see your dog going near the road? No one wants to lose their furry family friend because he ran out in front of a car. But the burning question is, "Can you teach a dog not run out into the road and play with the traffic?"
You would think that dogs should be afraid of cars and other vehicles on the road. After all, cars are much bigger and faster. However, the reality is most dogs are not afraid of cars.  You must train them to be afraid of them, which is not going to be easy. A much better option might be to train your dog to simply stay out of the street.
Top
Defining Tasks
There is nothing worse than that feeling when your heart leaps in your throat, you stop breathing, and the whole world seems to halt as you watch your dog dodging between cars on his way across the road.
The ultimate goal is to teach your dog to stay out of the street whether you are with him or he is out on his own. What starts out as obedience training could save your dog's life. You can teach any age dog to follow instructions, but the younger they are the faster they are likely to learn. The only thing needed before you start is to have your dog trained to follow basic commands such as 'sit', 'down' and 'come'.
Top
Getting Started
In order to properly train your dog not to run out into the street and in front of cars, you will need a few supplies and plenty of training time.
His favorite treats: Good training involves the use of treats and praise as positive reinforcement rewards. 

A long-leash:  A long leash of 20-30 feet lets you work with your pup from a distance.

Patience: Training your dog to stay out of the road is going to take time and plenty of patience if you want to succeed.

The big thing to remember is that training your dog to stay out of the road could one day save him from serious injury or possibly death. No matter which method of training you decide to use, be prepared to see it all the way to the end, no matter how long it takes for your dog to learn to stay out of the way of moving cars.
One tip to remember is that you should be getting your pup used to being around traffic by the time he is 16 weeks old. This will make training them to avoid the road and any cars on it much easier.
Top
The Sitting at the Curb Method
Walk your dog
Take your dog for a walk on his leash, heeling by your left side.
Keep going
Instead of stopping on the curb, keep going until both of your feet are out on the road.
Stop and turn
At this point, stop and turn around. Observe your dog, if he sat on the curb and did not follow you, give him a treat.
Sit at the curb
If your dog headed right out into the road after you, practice 'sit' and 'stay' at the curb until you can step into the street without him following you.
Increase distance
Now that he understands he should not follow you, expand the distance between you and keep doing so until you are on the other side of the road, using the 'stay' command to keep him on his side.
Repeat the process
Once your dog has proven he can behave, train him to do the same thing without a leash. Use plenty of treats and praise to let him know going close the road is not a good idea.
Show him a treat
Hold a treat in front of your dog's nose and place it on the ground.
Introduce the 'down' command
As your dog lays down, give the 'down' command so that he puts the command and the action together.
Repetition for success
Repeat this process until he will lay down without a treat.
Increase distance
Once he obeys the down command, start moving away from him and having him obey. Use treats as rewards.
'Down' by the road
Use the command every time he goes near the road. In time, your dog will simply lay down by the road or avoid going near it altogether.
Walkies time
Place your dog on a leash and step to the edge of the street.
Stop and wait
Stop at the edge of the street whether there is traffic or not.
Sit
Make your dog sit by your side.
Stay in place
Make your dog stay in place until you deem it is safe to cross the road.
Let him cross
Say "Okay" and then proceed to cross the road. If he does as asked, be sure to heap on the praise and give him plenty of treats.
By Amy Caldwell
Published: 12/28/2017, edited: 01/08/2021
---