How to Train Your Dog to Stop Using Pee Pads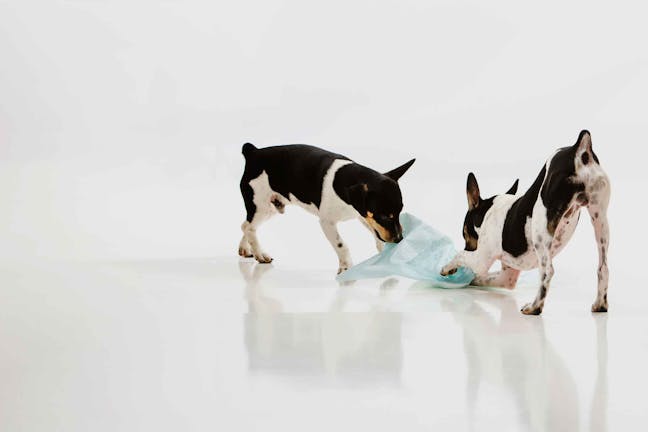 Introduction
Those wonderful puppy pee pads promised to make potty training your pup so easy! All you had to do was rub a little of their pee on the pad and put it in the same place each time. Your pup will follow his own scent to the target and boom, no more wet spots on the floor. You can even do the same with a little poop. And as long as you keep a ready supply of pads, everything's all right. Or is it?
Yup! Those pads are a real modern miracle until you miss one for a day or two and the stink starts to set in. Maybe it's time for those pads to go for your sake, your dog's sake, and the sake of your nose.
More importantly, those dirty pads are pretty nasty and unhealthy, so missing one could be a really bad thing.  Even more importantly, no one wants to step on one of those pads in the middle of the night.
Top
Defining Tasks
Now that you have your dog trained to do his business on the pads, you have a couple of challenges to overcome in order to get him to start going outside. First, by leaving the pee pads on the floor for your pup to use whenever he needed to go without telling you, you have to teach him to let you know when he needs to go so you can let him out.
However, teaching your pup to let you know when he needs to go and then getting him to go outside is a very important step in his becoming an adult. On top of this, you won't have any more of that awful smell in your home.
Top
Getting Started
There are a few things you might find come in handy when training your dog to stop using the pee pads and to go outside.
Treats: To reward your dog when he lets you know he needs to go outside.

Cleaning Supplies: To clean up any accidents during the transition phase.

Endless Patience: Training your pup is going to take time and will involve a few accidents, so be patient clean up the mess and keep working with him. It won't take long before he starts letting you know he has to go.

Top
At the door
Put your dog's pee pad by the door and get him used to using it. Reward him with praise and a treat.
Moving on out
The next time you see him use the pad, gently pick him and the freshly soiled pad up and go outside.
On the ground
Place the pad and your dog on the ground and stand by him. Encourage him to "go" using phrases like "Go Potty" or "Go pee" to help him learn to go potty on command.
Going outside
If you are lucky enough that your dog "goes" outside, shower him with praise and treats.
If he doesn't go
If he doesn't go within the first 3 or 4 minutes take him back inside and try again in a few minutes.
Observation
Observe your dog and watch for him to make signs he has to go to the bathroom.
Ask the question
The best way to find out if your dog needs to go outside is to ask him. Try, "Outside?" or "Need to go outside?" in a happy, questioning voice.
What's he looking at?
If he stops and looks at the door, ask him again.
Reward time
If he genuinely looks like he might go to the door, go open it and encourage him to "go outside" If he does, give him lots of praise and a treat.
Repeat
Once he has started to put the question and the action together, you can start asking him every half hour or so until he simply starts coming to you to let you know he needs to go out. Lots of praise and treats will help him learn fast.
Set a single pad
Get your dog used to a single pad in the same location for a few days.
The slow move
Each time you put a fresh pad on the floor, move it a little closer to the door.
Keep the treats flowing
Each time your dog goes on the pad in its new location, give him a treat and plenty of praise.
To the door
Move the pad all the way to the door and treat your pup when he uses it. Repeat this with the door open.
Out the door at last
Finally move the pad outside and treat your dog when he uses it. The last step is to stop using pads altogether and let your dog pick his spot out in the yard.
By Amy Caldwell
Published: 12/28/2017, edited: 01/08/2021
---