6 Things You Need in Your Dog's Wellness Package
6 Things You Need in Your Dog's Wellness Package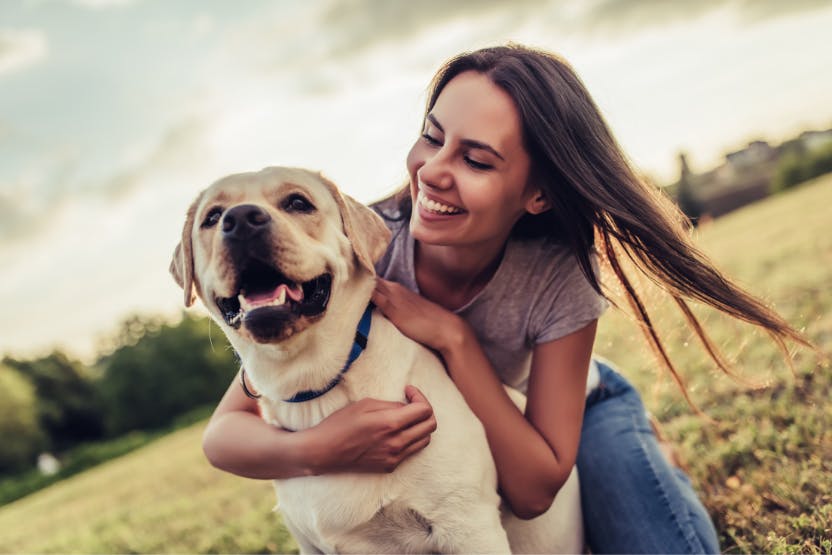 By Tim Falk
Published: 12/10/2021, edited: 12/10/2021
Save on pet insurance for your pet
You don't have to choose between your pet and your wallet when it comes to expensive vet visits. Prepare ahead of time for unexpected vet bills by finding the pawfect pet insurance.
Overview
Healthcare is one of the biggest expenses that pet parents face each year. And while pet insurance is designed to cover those unexpected vet bills that sometimes crop up, it doesn't cover routine and preventive care as standard.
But that's where wellness plans come in. Wellness plans are available as add-ons to pet insurance or as standalone plans. They cover routine vet care expenses pet parents face regularly, such as the cost of wellness exams, vaccinations, and flea and tick prevention. This helps make it easier to ensure your dog gets all the preventive care they need to stay healthy.
Of course, before you can choose a wellness plan, you need to find one that offers the right coverage for your pup. Keep reading for our list of the top 6 things you need in your dog's wellness package.
Wellness exams
Regular wellness exams are a must for any dog. They allow your vet to assess your dog's overall health and wellbeing, and get on top of any developing health issues early. And if your pet is starting to get a little overweight, for example, or if their teeth and gums need a little extra attention, your vet can recommend the best course of action.
For a healthy adult dog, wellness exams are generally recommended at least once a year. Happily, pretty much every wellness plan will cover some or all of the cost of 1 wellness exam a year. 
Some dogs, such as senior pets and those with chronic health problems, may require check-ups every 6 months. If that's the case, look for a wellness plan that covers 2 wellness exams a year, such as a Wag! Wellness Diamond plan.
Shots and boosters
Vaccinating your dog protects them against deadly diseases. Core vaccines ensure that your dog avoids potentially lethal diseases like canine distemper virus, canine adenovirus, parvovirus, and rabies. Depending on where you live and your pet's lifestyle, your vet may also recommend non-core vaccines to protect your dog against illnesses such as bordetella (kennel cough), Lyme disease, and influenza.
Vaccination costs are another common inclusion on pet wellness plans. However, it's worth checking whether an annual cost limit applies, and whether the plan only covers core vaccines or if non-core shots are included as well.
Dental cleaning
Regular dental care is essential to your dog's overall health, but it's an area that many pet parents often overlook. Teeth problems can not only affect your dog's ability to eat and engage with the world around them, but the bacteria from dental disease can also enter the bloodstream and spread to other parts of your dog's body.
And while good dental care begins at home, your vet can help too. A professional dental cleaning removes plaque and tartar, gives the vet a chance to assess your dog's overall oral health, and keeps tooth decay and dental disease at bay.
That's why dental cleaning is an important part of a comprehensive wellness plan. Just remember to check the annual limit and whether all parts of the teeth cleaning procedure (including anesthesia, extractions, and painkillers) are included in your plan.
Flea and tick medication
Fleas are much more than just a minor annoyance. While they're best known for causing itching and scratching, many dogs are also allergic to flea bites, resulting in extreme discomfort for your fur-baby. Add in the hassle of getting rid of a flea infestation from your home and it's easy to see why flea prevention is a must for pet parents.
Ticks also pose an alarming threat to our four-legged family members. These nasty little parasites can transmit a wide range of diseases including Lyme disease, canine ehrlichiosis, and Rocky Mountain spotted fever. And just like fleas, they're a threat to your dog all year round.
Flea and tick control are important ongoing expenses for pet parents, and they're covered by some wellness plans. Heartworm meds are also typically covered by many wellness providers, so check the annual limit that applies to your plan.

Grooming
Every dog loves looking their best, but dog grooming is about a whole lot more than just making your pup look beautiful. Regular trips to the salon maintain skin and coat health, prevent ear infections, and ensure that nails are trimmed to prevent posture problems. Your groomer will also detect ticks or flea infestations, and can prevent hair mats and tangles that can cause a range of health complications.
However, not all wellness plans cover professional grooming costs, so check the fine print closely before you buy. As always, check the maximum amount the insurer will reimburse for grooming costs every 12 months and whether any specific grooming procedures are excluded.

Blood and diagnostic testing
When you take your dog for a check-up, the vet may need to perform a range of tests to assess their overall health or diagnose any potential issues. These could include complete blood counts, liver function tests, heartworm antigen tests, and many more. 
Cover for blood tests is commonly included in wellness plans. You may also want to check whether the plan covers fecal tests and urinalysis, which are used to detect infections and disease. This will ensure that if your pup's health takes a turn for the worse and your vet needs to get to the bottom of the problem, you'll have some financial help to pay for the necessary tests.
There's a lot to consider when choosing a wellness plan for your dog. But with the right coverage in place, you can budget for those routine vet care costs that are part and parcel of pet parenthood. If you want coverage for your pet's preventive healthcare needs, compare Wag! Wellness plans today.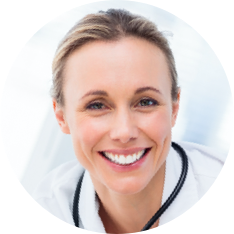 Does your pet have a supplement plan?