Allspice Poisoning in Dogs
Allspice Poisoning in Dogs
Veterinary reviewed by: Dr. Linda Simon, MVB MRCVS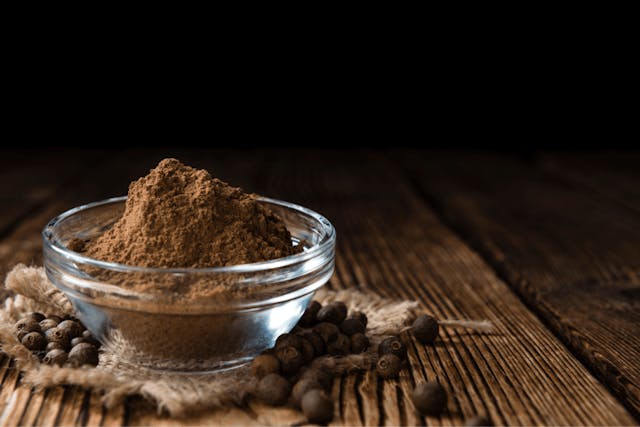 Veterinary reviewed by: Dr. Linda Simon, MVB MRCVS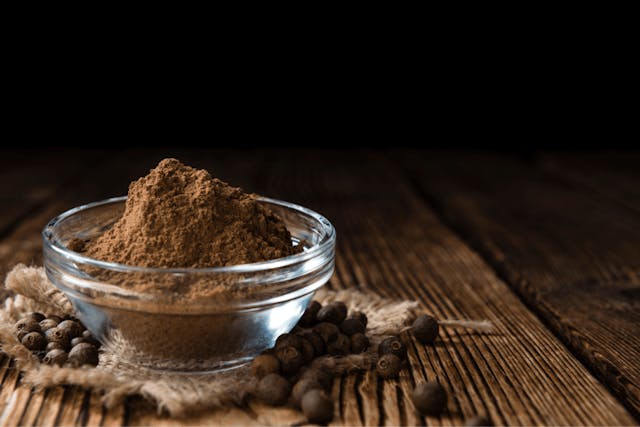 What is Allspice Poisoning?
Contrary to the name, allspice is actually just one spice, a dried berry from a tropical evergreen closely related to cloves. Widely used in Caribbean and Jamaican cooking, allspice lends its unique flavor to jerk chicken and curries, as well as fall favorites like gingerbread or pumpkin pie.
Like cloves, allspice contains eugenol, a compound that is toxic for dogs in high amounts. Because allspice is very diluted in cooking and baking, you shouldn't need to worry too much if your dog grabbed a couple bites. However, if your pup eats more than just a little allspice or eats it over a long period of time, it could lead to liver toxicity or at least some unpleasant symptoms. Any signs of allspice poisoning should lead to an immediate vet or emergency visit. 
Let's dig a little deeper into what allspice poisoning can look like in dogs.
Allspice Poisoning in Dogs Average Cost
From 1096 quotes ranging from $250 - $5,000
Symptoms of Allspice Poisoning in Dogs
If you suspect your dog has consumed allspice, keep an eye out for any symptoms of poisoning, and be ready to go to the vet. Symptoms of a toxic dose of the eugenol found in allspice could include mild symptoms, such as nausea and lack of energy, while more serious signs can mean trauma to the heart, kidneys or nervous system. Symptoms can include:
Top
Causes of Allspice Poisoning in Dogs
The main cause of allspice poisoning is by consuming it directly. Found in many sweet and savory dishes, it's one of the spices used in a popular fall dessert, pumpkin pie. While a favorite for bakers, allspice can also make an appearance in coffee, liqueur, and even deodorant. 
The risk of toxicity is highest if your dog consumes the spice directly, whether in powdered form or the allspice berries, or gets into allspice essential oil. Your dog can get become poisoned from eating just 2.5 grams or more per 10 kilograms of their body weight of the spice. While allspice contains less eugenol than cloves do, it is usually found combined with cloves and nutmeg, which can be an even more dangerous combination for dogs.
Top
Diagnosis of Allspice Poisoning in Dogs
If you suspect your dog has consumed allspice, start by keeping an eye out for any of the symptoms mentioned above. Try to figure out how much allspice your dog may have consumed and bring any product packaging with you to the vet. They may also want to know if and when you started noticing any symptoms, as well as any recent illnesses or injuries your dog may have experienced. A veterinarian won't be able to test your canine for all toxins, but they will be able to confirm a diagnosis of allspice poisoning if you saw your dog consuming it. 
Your vet will often start with a quick physical exam to check your dog's vitals. Then, they may perform tests to determine if the liver and kidneys have been affected. These tests could include a urinalysis and blood work to check their red blood cell count. They'll also check your pup's pulse, body temperature, respiration, and reflexes to help determine how severe the poisoning is. 
Top
Treatment of Allspice Poisoning in Dogs
Treatment of allspice poisoning aims to remove the toxins from the body and reduce the amount absorbed while providing supportive care to help your dog recover. 
Remove toxins 
If a toxic amount of allspice was consumed recently, the vet may choose to induce vomiting to eliminate as much as possible from your dog's stomach. This could be done using a subcutaneous or intravenous emetic medication, or an emetic solution taken orally. You should only try to induce vomiting under the guidance of a veterinarian, because certain substances may cause more damage on their way back up. 
If it's not possible to induce vomiting, the vet may choose to perform a gastric lavage instead. This is commonly known as a "stomach pump", when fluids are taken out of their stomach using a tube. Your dog will need to be put under general anesthesia and intubated for this procedure.
Prevent toxins from being absorbed 
A way to help detoxify your dog is by administering activated charcoal. The charcoal binds to the toxins in the gastrointestinal tract before they enter the bloodstream and prevents them from being absorbed further. Activated charcoal can be administered orally or as part of the stomach pump procedure. 
Supportive care 
Sometimes hospitalization is recommended so that the vet can continue to monitor your dog. During this time, they will continue to check your dog's vitals and watch for seizures. They may also need to give your dog intravenous fluids and medications. Your dog will likely be out of the hospital after 24 to 48 hours.
Top
Worried about the cost of Allspice Poisoning In Dogs treatment?
Pet Insurance covers the cost of many common pet health conditions. Prepare for the unexpected by getting a quote from top pet insurance providers.
Recovery of Allspice Poisoning in Dogs
How your dog fares after allspice poisoning depends greatly on how much they consumed and how quickly they received care. It may take them a few days to recover fully, depending on how intensive their treatment was. The ASPCA Animal Poison Control estimates that 25% of poisoned animals recover within two hours, but 1 in 100 cases are fatal even with treatment. Although a tiny amount of allspice shouldn't harm your dog, it's difficult to know exactly how much is dangerous, especially for dogs on the smaller side. 
It's always a good idea to keep your dog out of the kitchen when you're preparing food with ingredients that are toxic to them. Always do research on the ingredients whenever you decide to feed them something new. If you want to give your pup a safe seasonal treat without any toxic spices, try one of these fall-inspired, pumpkin-y drink and snack recipes. 
Allspice poisoning can be expensive to treat. If you suspect your dog is at risk of Allspice poisoning, start searching for pet insurance today. Wag!'s pet insurance comparison tool lets you compare plans from leading companies like PetPlan and Embrace. Find the "pawfect" plan for your pet in just a few clicks!
Top
Cost of Treating Allspice Poisoning in Dogs
Cost of treating allspice poisoning: $250–$5000
Top
Allspice Poisoning in Dogs Average Cost
From 1096 quotes ranging from $250 - $5,000
Top
Allspice Poisoning in Dogs Questions and Advice from Veterinary Professionals
Allspice Poisoning in Dogs Average Cost
From 1096 quotes ranging from $250 - $5,000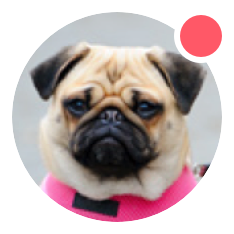 Need pet insurance?