Clove Poisoning in Dogs
Veterinary reviewed by: Dr. Linda Simon, MVB MRCVS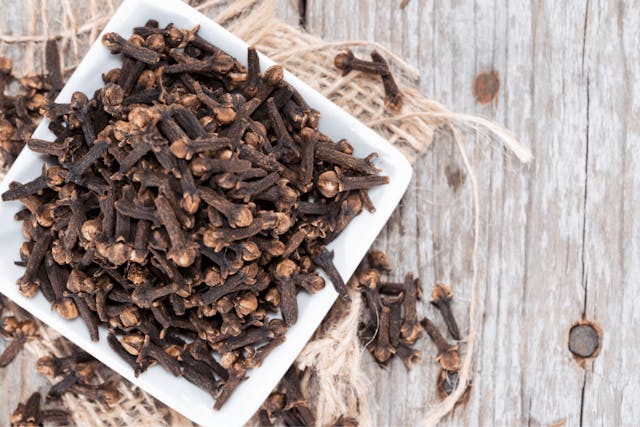 Veterinary reviewed by: Dr. Linda Simon, MVB MRCVS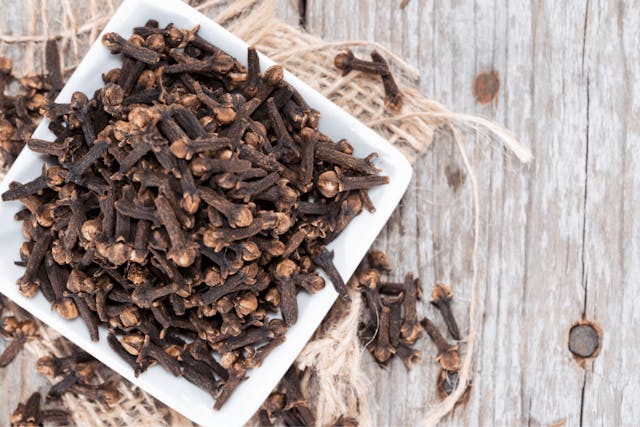 What is Clove Poisoning?
Cloves have a spicy, warm flavor and scent that usually make an appearance as the holidays approach. While humans enjoy the flavor of cloves in mulled wine, eggnog, pumpkin pie, and gingerbread, or even diffusing clove essential oils, they are definitely dangerous for dogs. Cloves contain eugenol, which is toxic to dogs and even potentially fatal. 
If your pup stole a bite of gingerbread, it likely won't mean more than an upset tummy. But being aware of the dangers and symptoms of clove poisoning could help you to avoid an expensive and stressful visit to the vet.
Clove Poisoning in Dogs Average Cost
From 1231 quotes ranging from $200 - $3,000
Symptoms of Clove Poisoning
Cloves can cause depression of the central nervous system and injury to the liver in both dogs and cats. If your pup starts showing any of the symptoms listed below, consider if they may have clove poisoning, whether they consumed it from your spice rack or from an essential oil. Symptoms can be seen as soon as three to eight hours after poisoning, and can last up to 48 hours, and include:
Pale or yellow gums 
Redness or burns on the lips, gums, tongue, or skin
Death
Top
Causes of Clove Poisoning
One main cause of clove poisoning in dogs is if they consume cloves directly from human food or from your spice rack. As little as 2.5mg (.04 buds) of cloves per kg of your dog's body weight is enough to cause moderate-level poisoning symptoms in dogs, while 5 mg or more per kg of body weight can be fatal. Because cloves are usually very diluted in baked goods, your dog probably won't suffer any serious harm if they sneak a bite of something made with cloves, but as much as a few dropped buds or a spilled teaspoon could mean a trip to the vet.
Another common cause of clove poisoning in dogs is from essential oils. While humans enjoy the calming smells from an oil diffuser, it can be very overwhelming for dogs. Their scent receptors are up to 100,000 times stronger than ours! It can be difficult to know how much eugenol is contained in store bought essential oils. These oils can cause poisoning when they're absorbed through the skin, or consumed orally when your dog licks themselves. Just inhaling the air from a diffuser could cause some respiratory irritation. Care should be taken when using any oil diffuser in a home with dogs.
Top
Diagnosis of Clove Poisoning
If your pup only ate a tiny amount of cloves and is not exhibiting any of the symptoms mentioned earlier, then it may be fine to just give them a small, bland meal, some water and rest. It's always a good idea to call your vet, the Pet Poison Helpline, or ASPCA Animal Control if you're unsure. 
If your dog is showing any signs of being poisoned, it's important to get to your vet as soon as possible. Bring the product or product packaging of what your dog consumed with you to the vet. If your dog's skin is getting burned from clove essential oil, you can quickly wash it off with soap and water before bringing them to the vet. 
It's impossible for a veterinarian to check your dog for all toxins, but if you saw your dog eating cloves or the essential oil spilling on their fur, tell your vet to help narrow down the diagnosis. Be sure to relate when and how much of the product was consumed and any symptoms you've noticed. They'll also have questions about your dog's medical history, such as any recent injuries or illnesses. 

In the examination, your vet may perform blood work to determine if the liver and kidneys have been affected. They'll also check your canine's pulse, body temperature, respiration, and reflexes.

Top
Treatment of Clove Poisoning
After confirming a diagnosis, your vet will choose a treatment option for your canine. This will depend on the health of your dog and the severity of the poisoning. Unfortunately, there is no antidote for clove poisoning, but with quick intervention and supportive care, most dogs can recover well. Never try to treat your dog yourself by inducing vomiting or giving them activated charcoal, as this can make things worse.  
Remove Toxins 
The vet will first want to physically remove as much of the spice or oil as possible from your dog's body. If clove oil got into your dog's fur, your pup may need to be washed with soap and water or shaved. 
The vet may induce vomiting, unless they feel there's risk of the toxins doing more damage on the way up. Another way to remove the toxins is by performing a gastric lavage, flushing the stomach with a tube. This would involve putting your dog under general anesthesia. Alternatively, your vet might choose to use laxatives to empty your pup's bowels.  
Prevent Further Absorption 
After everything has been done to remove the toxins, the vet may give your dog activated charcoal to prevent it from being absorbed into the bloodstream. 
Supportive Care 
In some cases, the veterinarian may recommend hospitalizing your dog for observation. That way the vet can help with controlling seizures, maintaining breathing, and treating shock and pain. Your dog might also need a feeding tube or soft diet if there were any burns or irritations from the clove oil in their mouth or esophagus. 
Top
Worried about the cost of Clove Poisoning In Dogs treatment?
Pet Insurance covers the cost of many common pet health conditions. Prepare for the unexpected by getting a quote from top pet insurance providers.
Recovery & Management of Clove Poisoning
Recovery from clove poisoning depends on how much they consumed and how quickly they got treatment. The ASPCA Animal Poison Control estimates that 25% of poisoned animals recover within two hours, but 1 in 100 cases are fatal even with treatment. If your dog was poisoned from clove essential oil, they may need to recover from some burns or skin irritations and try a soft food diet for a while. Be sure to ask your vet if any follow-up appointments are necessary. It's wise to keep your pup out of the kitchen when you're cooking with cloves, and avoid diffusing any essential oils that could irritate them. 
Clove poisoning can be expensive to treat. If you suspect your dog is at risk of clove poisoning, start searching for pet insurance today. Wag!'s pet insurance comparison tool lets you compare plans from leading companies like PetPlan and Embrace. Find the "pawfect" plan for your pet in just a few clicks!

Top
Cost
Cost of treating clove poisoning in dogs: $200-$3000
Top
Clove Poisoning in Dogs Average Cost
From 1231 quotes ranging from $200 - $3,000
Top
Clove Poisoning in Dogs Questions and Advice from Veterinary Professionals
Clove Poisoning in Dogs Average Cost
From 1231 quotes ranging from $200 - $3,000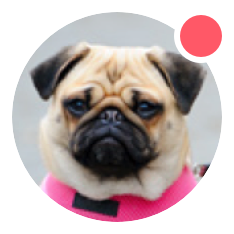 Need pet insurance?