Introduction
For many aviation buffs, the name of an airplane is all that is needed to conjure up images of an era, a design, or historical significance. Many aircraft throughout history have changed the way we view our ability to fly and even how to approach it, from the Wright Flyer to the SR-71 Blackbird and everything in between, each representing its respective place in history. Most of them have titles that are just as unique as they are, titles that helped them stand the test of time nearly as well as their designs did. In a similar fashion, many dogs have defined themselves to their families, much as planes defined themselves to the world, their unique characteristics and overall identity helping many people to frame periods of time in their lives. Because of it, naming you dog after an inspirational flight-bound vehicle works two-fold: it pays respect to the aircraft of the past and present and also undoubtedly helps to define what is most likely a one-of-a-kind canine companion. 
Aircraft Dog Names in Pop Culture
Featured Famous Aircraft Dog
Callie
When speaking of famous flying dogs, the first two that come to mind are likely fictional. For anyone who grew up in the 1960s and 1970s, those would likely be Snoopy, who frequently adorned himself with WWI flight gear and perched himself atop his bright red doghouse, pretending to be the Red Baron, and Muttley, the sidekick of Dick Dastardly, who was often either a pilot or co-pilot on missions to stop a carrier pigeon with secret messages. 
But in recent years, a real dog has taken the stage front and center as a canine co-pilot. She may not be able to flip the switches and take the wheel, but she has most certainly put in enough time to garner the title of "flying dog."
Callie, a chocolate Labrador owned by Graham Mountford, has amassed a whopping 600 hours of flight time, eventually gaining her access to an official crew card in 2014 and an honorary membership to the UK's Civil Air Patrol. Like many owners, Mountford's initial motivation to even get Callie was sheerly for companionship. None of his other family members seemed to have interest in flying, but they did have an interest in dogs, so he figured that bringing a canine companion would both keep him company and provide a playmates for his sister's dogs. 
At only three months old, Mountford began introducing Callie to the airport so she could take in the sights, sounds, and smells. After a few visits, Mountford set her in his plane to see how she would react. She seemed to do surprisingly well, at which point he brought a bag of treats and attempted to taxi on the runway. As soon as he saw she could handle it, he took off and flew her to the beach — one of her favorite spots that is somewhat inaccessible (or at least a considerable distance) from their home. 
Over time, Mountford realized Callie's love of flying could do more good than just keep him company. Her cute face and easy-going personality were perfect for turning her into an ambassador for the Civil Air Patrol, of which Mountford was volunteering with — especially since people are such suckers for dogs in scarves. With Callie's help, Mountford took up numerous rounds of search and rescue dogs who needed to get accustomed to being in small planes before being dispatched in their appropriate search areas. The effort has been such a success, Mountford is even training another dog, Pippen, to do the same, starting a family heritage of a love for being airborne. 
Aircraft Dog Name Considerations
When naming your dog after an airplane, there is certainly a lot to consider. Should the name reflect their looks? Their personality? Should you choose a modern name or a historical name? Of course, the answer can be as simple as choosing a favorite or the most meaningful plane name to you, but for anyone looking for a bit more depth, feel free to consider our examples. 
One easy way to go is to look at your dog's breed type. If you have a German breed, such as a Rottweiler or a Doberman, Messerschmitt, after the German manufacturers, would be a good choice. If you have a French breed, like a Poodle or a Basset Hound, Dassault or Falcon would be suitable for the same reason. 
If you'd like to take it a step further, carefully consider your dog's quirks and personality. Do they jump up and down vertically with considerable ease? Maybe Osprey, after the Bell Boeing V-22 Osprey, which can takeoff and land like a helicopter, would be a good fit. If they are particularly large and lumbering but can still catch surprising airtime, Hughes, Hercules, Spruce, and Goose are all great options if you are at all familiar with the flight of the Spruce Goose. If they always run away just to come right back, the name Boomerang would be perfect. 
Of course, looks can work just as well. If they are a barrel-shaped lump like an English Bulldog, Guppy would be suitable. If they're long, skinny, and smooth-sailing, Concorde would be apt. If they're red and have markings that look like a cross, Baron would be an excellent choice (especially if they like dive bombing other dogs). 
Whatever you choose, don't be afraid to let the ideas fly. After all, like most aircraft, it took significant experimentation before they got it just right. 
Votes
Name
Vote
4

Mustang

After North American Aviation's P-51 Mustang; one of the best fighters of the WWII era

2

Spitfire

After the Supermarine Spitfire, a famous British warplane during WWII

1

Falcon

After the Dassault Falcon 7X, a French business jet with a tri-jet engine

1

Albatross

After the Gossamer Albatross, which was the first human-powered aircraft to cross the English Channel and influenced other similar builds of the time and after

1

Concorde

After the Concorde airliner, an early but successful supersonic jet

0

Hughes

After the Hughes Aircraft Company, aerospace and defense contractor

0

Hercules

After the Hughes H-4 Hercules, aka the "Spruce Goose", in 1947 was the largest plane to fly; proved heavy aircraft were capable of flying

0

Baron

After the Red Baron's Fokker Dr.I, flown by the Red Baron himself who won 80 combats in WWI; iconic red plane w/ a black cross

0

Hawker

After Hawker Aircraft, Ltd., manufacturers of some of the most famous planes in British history

0

Goblin

After the McDonnell XF-85 Goblin, a "parasite fighter" design meant to be dropped from larger planes

0

Raptor

After the F-22 Raptor, one of the best-designed fighter jets currently made

-1

Osprey

After the Bell Boeing V-22 Osprey, which can take off and land vertically like a helicopter

-1

Lockheed

After the Lockheed Corporation, who combined with Martin Marietta's company to create Lockheed Martin

-1

Atomic

After General Atomics, American defense contractor who developed the first drone planes and other advanced technologies

-1

Martin

After Martin Marietta, who combined with Allen Lockheed's company to form Lockheed Martin

-1

Lightning

After the Lockheed Martin F-35 Lightning II, used to replace the aging warplanes developed and produced in the 1970s

-1

Mitchell

After the B-25B Mitchells, famous bombers used in WWII

-1

Proteus

After the Scaled Composites Model 281 Proteus, a highly-efficient yet unconventional design used for telecommunication relays

-2

Boeing

After the Boeing Company, one of the largest aircraft manufacturers in the world

-2

Dassault

After Dassault Aviation, French airplane manufacturers who make military and business jets

-2

Messerschmitt

After German aircraft manufacturer Messerschmitt, famous for their WWII warplanes

-2

Voyager

After the Scaled Composites Voyager, the first aircraft to circumnavigate the earth without stopping or refueling

-2

Predator

After the General Atomics MQ-1 Predator, the first military drone, aka unmanned aerial vehicle

-2

Rutan

After Burt Rutan, aerospace engineer who designed several groundbreaking aircrafts

-2

Louis

After the Spirit of St. Louis, which was used in a landmark flight that lasted 33.5 hours non-stop flight from New York to Paris

-2

Douglas

After the Douglas Aircraft Company, who have designed and produced several popular aircraft of various types

-2

Wright

After the Wright Brothers, Orville and Wilbur, who are widely credited with inventing, building, and flying the world's first successful airplane

-2

Stinker

After the Little Stinker, an aerobatic champion plane in the 1940s, classically recognizable red and white stripes

-2

Boomerang

After the Rutan Model 202 Boomerang, an asymmetrical twin-engine, twin-fuselage aircraft

-2

Carbon

After the Carbon Cub, a modern version of the popular Piper Cub
Female Aircraft Dog Names
Votes
Name
Vote
5

Piper

After airplane manufacturer Piper Aircraft, one of the "Big Three" of general aviation

4

Goose

After the Hughes H-4 Hercules, also known as the Spruce Goose

3

Solar

After the Solar Impulse, a plane with a massive wingspan lined with solar panels for power

3

Eclipse

After the Eclipse 550, an engineering marvel of endurance

2

Blackbird

After the Lockheed SR-71 Blackbird, which holds the world record for being the fastest air-breathing manned airplane in history, which it set in 1976

2

Electra

After the Lockheed Model 10 Electra, the groundbreaking plane flown by Amelia Earhart in her around-the-world flight that went 22,000 miles before disappearing over the ocean

1

Star

After the Lockheed P-80 Shooting Star, the United States' first combat aircraft with a turbojet

1

Cub

After the Piper J-3 Cub, which was used to train 80% of WWII pilots

1

Spirit

After the Spirit of St. Louis, the plane flown by Charles Lindberg

1

Cessna

After the Cessna Aircraft Company, one of the highest-volume producers in general aviation

1

Hurricane

After the Hawker Hurricane, one of the two most important and influential planes of early WWII

1

Mirage

After the Dassault-Breguet Mirage, widely used by smaller militaries in the 1960s due to it's inexpensive build and overall toughness

0

Varieze

After the Rutan VariEze, a unique composite airplane popular among amateur builders

0

Bleriot

After aviation pioneer Louis Blériot, whose design was inspired by the Wright Brothers and soon influenced Clyde Cessna

0

Cirrus

After aircraft manufacturer Cirrus Aircraft, who make light sport aircraft

0

Aerodyne

After Alexander Lippisch's Aerodyne, one of the most unconventional shapes in aviation history

0

Parasol

After the Nemuth Parasol, an airplane developed in 1934 with a single wing in the shape of a parasol

-1

Memphis

After the Memphis Belle, one of the first B-17 bombers to complete 25 WWII missions

-1

Belle

After the Memphis Belle, one of the most successful bombers of WWII, toured 31 cities on a publicity tour, generating significant fame

-1

Vinfiz

After the Vin Fiz, a modified Wright-style bi-plane; first airplane to fly from coast to coast across the US

-1

Zero

After the Mitsubishi Zero, Japanese fighter planes of WWII

-1

Aurora

The name of a super-secret spy plane, supposedly a replacement for the SR-71 Blackbird but its existence is still unverified for security reasons

-2

Gossamer

After AeroVironment's Gossamer series, which included the Condor, Albatross, and Penguin

-2

Constellation

After the Lockheed Constellation, also known as the "Connie", the first widely used pressurized airliner

-2

Flyer

After the Wright Flyer, credited as the first successful airplane

-2

Enola

After the Enola Gay, used to drop the atomic bomb

-2

Guppy

After The Pregnant Guppy, an aptly-named bulbous cargo plane used to transport materials for NASA

-2

Bede

After the Bede BD-5J, best known for its use in the James Bond film Octopussy

-2

Harrier

After the BAE AV-8B Harrier II, one of the most successful jets of the modern era

-3

Bell

After Bell Aircraft, manufacturers of WWII fighter planes, as well as the famous X-1, the first supersonic aircraft
Community Dogs with Aircraft Names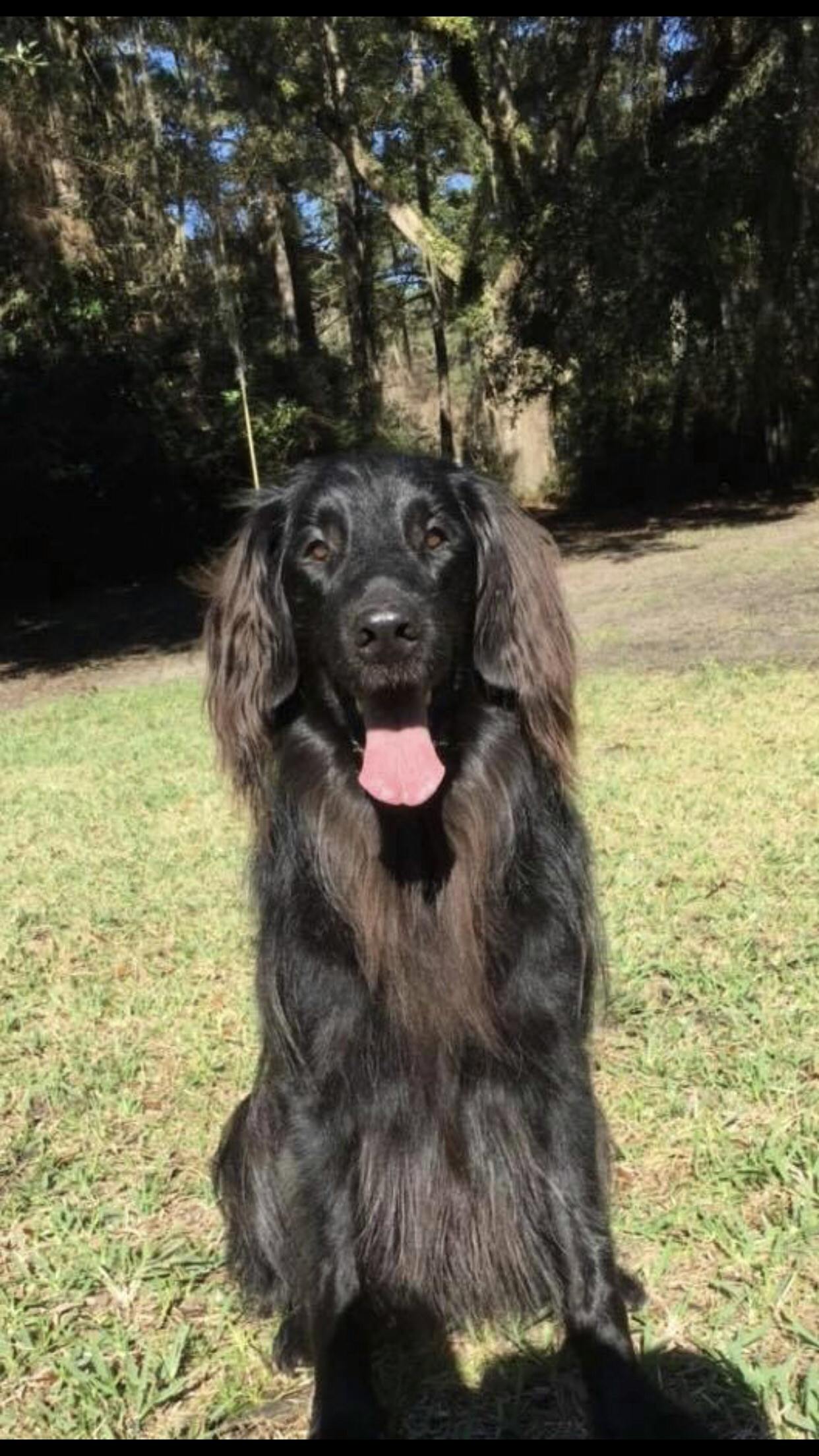 Lear
Male
Flat-Coated Retriever
Saint Francisville, IL
We first had a Pilot. Then we got Jet. Now we have Lear.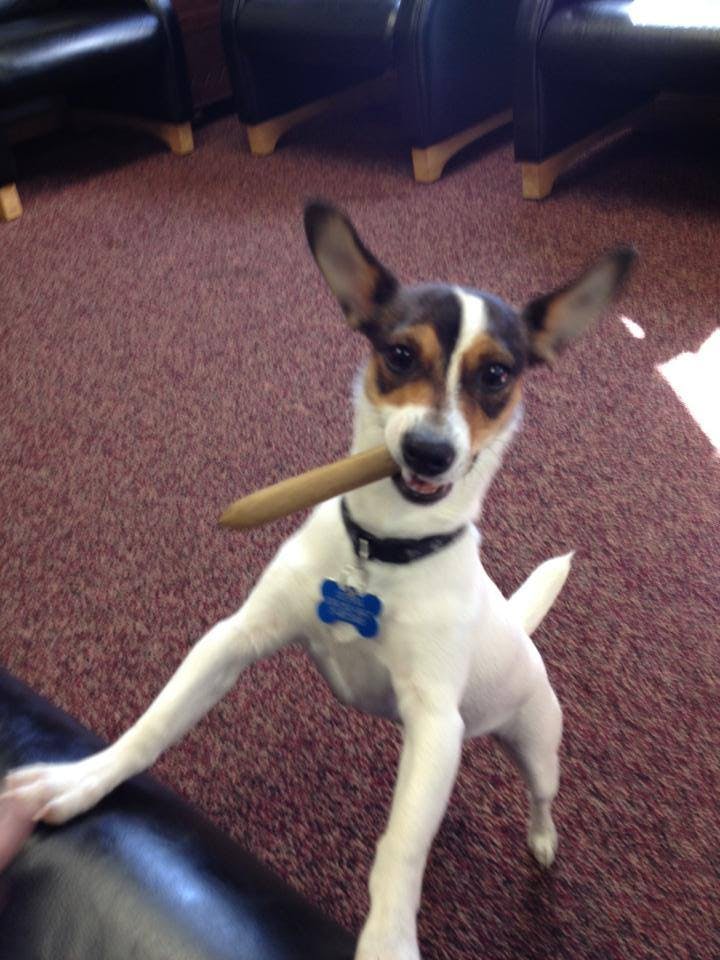 Sierra
Female
Jack Russell Terrier
Liberal, KS
She is named after the letter "s" in the phonetic alphabet.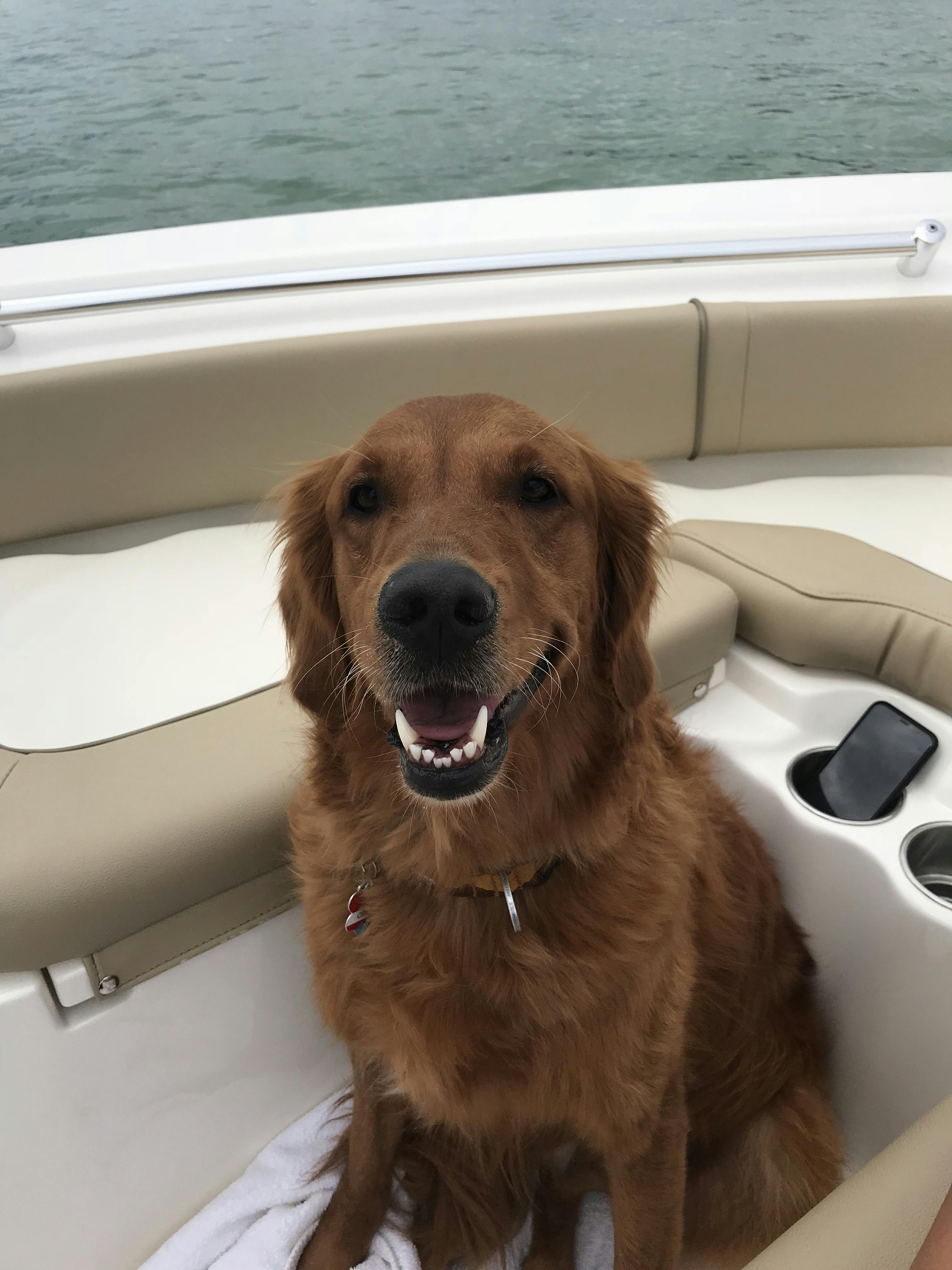 Osprey
Male
Golden Retriever
Chicago, IL
Our dog was named after an aircraft at the Oshkosh air show.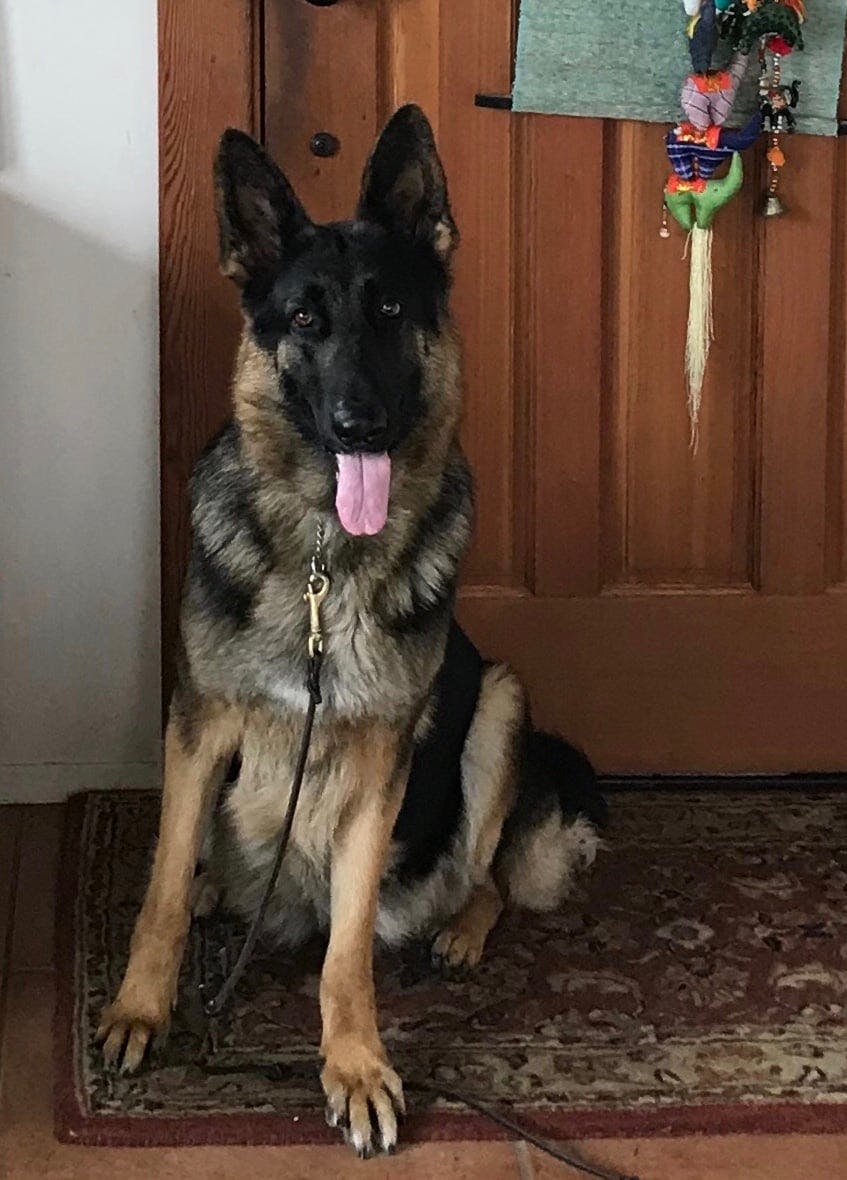 Amelia earhart
Female
German Shepherd
Los Angeles, CA
Personality
Intelligent
Loving
comical
My son is an American Airlines Pilot and named her when she was a puppy.