Introduction
The state of Colorado takes up most of the southern Rocky Mountains along with the northeastern part of the Colorado Plateau and the western portion of the Great Plains. The state's nickname is the "Centennial State" due to the fact that it became a state 100 years after the United States Declaration of Independence was signed. For residents of Colorado, those who have lived their previously and those who have fond feelings toward the state, a Colorado inspired name for your new pooch may be an ideal choice. Each time you call the name of your new friend, you will be reminded of the state of Colorado and what it means to you.
Book First Walk Free!
Colorado Dog Names in Pop Culture
Featured Famous Colorado Dog
Aho
Colorado has its share of canine pop culture sensations. One such dog, known as "Loki the Wolf Dog" has over one million followers on his Instagram account. The handsome canine has a white-gray coat, steely blue eyes and incredible poses. His Instagram account documents the adventures of him and his owner, Kelly Lund, which include snowboarding for Lund while Loki runs by her side or camping in scenic locations. The pair have been adventuring together for three and a half years.
Another well-known Colorado dog is Sawyer, a Golden Retriever. Sawyer's person, Joshua Aho, brought him home in September 2000 at about ten weeks of age; two weeks later he was given a book titled "Grand Slam: Colorado 14ers". In this book, the author, Roger Edrinn, mentioned that his dog was the first and only dog to climb all of Colorado's fourteeners with him. Fourteeners are mountains with peaks at or above 14,000 feet. Aho was inspired and decided he wanted to do this with his puppy Sawyer.
There are 54 official fourteeners in Colorado and Aho set the goal of climbing these along with another seven peaks that could be considered fourteeners. Three years into his adventure, he started a book on his and Sawyer's efforts. The pair completed the climb of their first peak, Mount Elbert, in 2001. Early efforts lacked a system; Aho remembers having a water bottle in his backpack and a plastic bowl in his pocket for Sawyer. Fortunately, he developed an easier system that allowed him to get water more efficiently to Sawyer, using a hydration bladder. Aho got a harness for his partner with a two-foot leash to avoid choking Sawyer (and allowing him to give him a boost when needed) and outfitted him with shoes as he realized that the efforts were hurting his paws. He also started bringing a dog first aid kit along.  Sawyer became well-known among the fourteener climbing community in blogs and 14ers.com.
Sawyer and Aho completed the 60th fourteener in 2010. By 2011 Sawyer was struggling with arthritis. As much as Aho wanted to complete the goal of climbing all 61 peaks, he did not want to harm his dog for his own glory. They retired in 2011, which Aho noted was hard, as they had built a significant bond over 11 years of hiking challenging peaks. Sawyer passed away at the age of 14, due to a tumor on his spleen. A book titled "Climbing Colorado's 14ers with Sawyer" was completed and published by Aho, in celebration of their adventures.
Colorado Dog Name Considerations
It can be challenging to decide on just the right name for your new dog. For someone who feels a connection to Colorado, a name inspired by the state will evoke the positive feelings that you have every time that you call for your new friend. You may choose a Colorado-inspired name if your pup reminds you of a particular dog from the state, whether due to his breed, appearance or personality. As the mountains of Colorado often receive a lot of snow, for example, a Husky may bring the state to mind. If something about the state holds special meaning to you, it can inspire a possible name for your new pal. If you envision spending a lot of time outdoors in the state, a name related to the state makes perfect sense. Colorado has many places to look at and enjoy thinking about when seeking ideas for names reminding you of the state.
Votes
Name
Vote
7

Pike

For Pikes Peak, the highest point of the southern Front Range of the Rocky Mountains

6

Collin

For Fort Collins, a city in the Northern part of Colorado

6

Rocky

For the Rocky Mountains and the Colorado Rockies Major League Baseball team

6

Boulder

For the city located at the base of the Rocky Mountains foothills

5

Dune

For the Great Sand Dunes National Park and Preserve located in the Southern part of the state

5

Bronco

For the Denver Broncos NFL football team

5

Trout

Trout fishing is popular in Colorado

5

Arapaho

For Arapaho National Forest in north central Colorado

4

Denver

For the capital and most populated city in the state of Colorado

4

Sneffels

For Mount Sneffels, the highest peak of the Sneffels range at 14,158 feet

3

Craig

A small city in the Northwest corner of Colorado

3

Longs

For Longs Peak, a fourteener located in the Rocky Mountain National Park wilderness; its peak is 14,259 feet

2

Elbert

For Mount Elbert, located in the Sawatch Range; the second highest summit in the contiguous United States

2

Moose

An animal that can be seen in Rocky Mountain National Park

2

Pueblo

A city in Colorado located about 112 miles from Denver

1

Belford

For Mount Belford, a mountain peak of the Collegiate Peaks in the Sawatch Range in the Rocky Mountains

1

Silverton

A city in southwestern Colorado that is a former silver mining camp

1

Miles

For the nickname of Denver, the "mile high city"

0

Olathe

A small town in the Southeast part of Colorado

0

Gunnison

For the city located in the Rocky Mountains with an elevation of over 7000 feet

0

Cortez

A city in the southwest corner of Colorado

-1

Windom

For Windom Peak, the highest point of the Needle Mountains range of the Rocky Mountains at 14,093

-1

Wilson

For Mount Wilson, which has the highest summit of the San Miguel Mountain ranges of the Rocky Mountains

-1

Durango

A city in the Southwest part of Colorado at an elevation of 6500 feet above sea level

-1

Juan

For the San Juan river, which is a major tributary of the Colorado River in the southwestern United States

-1

Brock

For Brock Osweiler, current quarterback of the Denver Broncos

-1

Buffalo

For the University of Colorado Buffaloes

-2

Tim

For Tim Allen, the actor, who is from Colorado

-3

Manning

For Peyton Manning, Broncos quarterback from 2012-2015
Female Colorado Dog Names
Votes
Name
Vote
7

Madeleine

For Madeleine Albright, a former US Secretary of State, who emigrated to the US with her family and settled in Denver, Colorado

6

Lark

For the Lark bunting, the state bird of Colorado

6

Canyon

A canyon is a cleft between cliffs; these are commonly seen in the state of Colorado

5

Turquoise

For Turquoise lake, which is located west of Leadville and includes 1800 surface acres

5

Aspen

A ski town located in a remote part of the Sawatch Range and Elk Mountains with an elevation just under 8,000 feet

5

Garden

Garden of the Gods National Natural Landmark is a public park in Colorado Springs

4

Snow

Colorado, especially the mountains, are known for receiving a lot of snow

4

Garita

For La Garita Wilderness in southern Colorado in both Gunnison and Rio Grande National Forests

4

Lindsey

For Mount Lindsey, with a peak of 14,048, is located in the Sangre de Cristo Range

4

Kit

For Kit Carson Peak, which stands at 14,171 feet and is located in the Sangre de Cristo range.

4

Aurora

A city that is a part of the Denver-Aurora-Lakewood metropolitan area

3

Bell

Maroon Bells are two peaks located in the Elk Mountains (Maroon Peak and North Maroon Peak)

2

Pagosa

For Pagosa Springs, a town in southern Colorado that is home to the world's deepest geothermal hot spring

2

Blanca

For Blanca peak, the fourth highest peak of the Rocky Mountains at 14,351 feet

2

Blue

For the Colorado Blue Spruce, the state tree

2

Avalanche

For the Colorado Avalanche NHL hockey team

2

Nugget

For the Denver Nuggets NBA basketball team

2

Spruce

For Spruce tree house in Mesa Verde National Park

1

Culebra

The Culebra Range is in the Sangre de Cristo Mountains; Culebra peak stands at 14,053 feet

1

Animas

For the Animas River, which runs for 126 miles through Silverton and Durango

0

Isabel

For San Isabel National Forest, located in the central part of the state; the National Forest includes 19 of the state's fourteeners

0

Moraine

For Moraine Park, an area within Rocky Mountain National Park

0

Vail

A small ski town with an average elevation of 8,150 feet

0

Arvada

A city that is part of the Denver-Aurora-Lakewood metropolitan area; baseball pitching star Roy Halladay has lived in Arvada

0

Gondola

The gondola will take you to the top of a ski run

-1

Ouray

A small town in the San Juan Mountains that calls itself the "Switzerland of America"

-1

Swan

For Swan River which is a short tributary of the Blue River, in the Rocky Mountains of central Colorado

-2

Estes

For Estes Park, a town that is the location of the headquarters for Rocky Mountain National Park

-2

Amy

Amy Van Dyken, from Englewood Colorado, became the first woman from the United States to win four medals at one Olympics (1996)

-3

Alamosa

A southern Colorado town not far from the entrance to the Great Sand Dunes National Park
Community Dogs with Colorado Names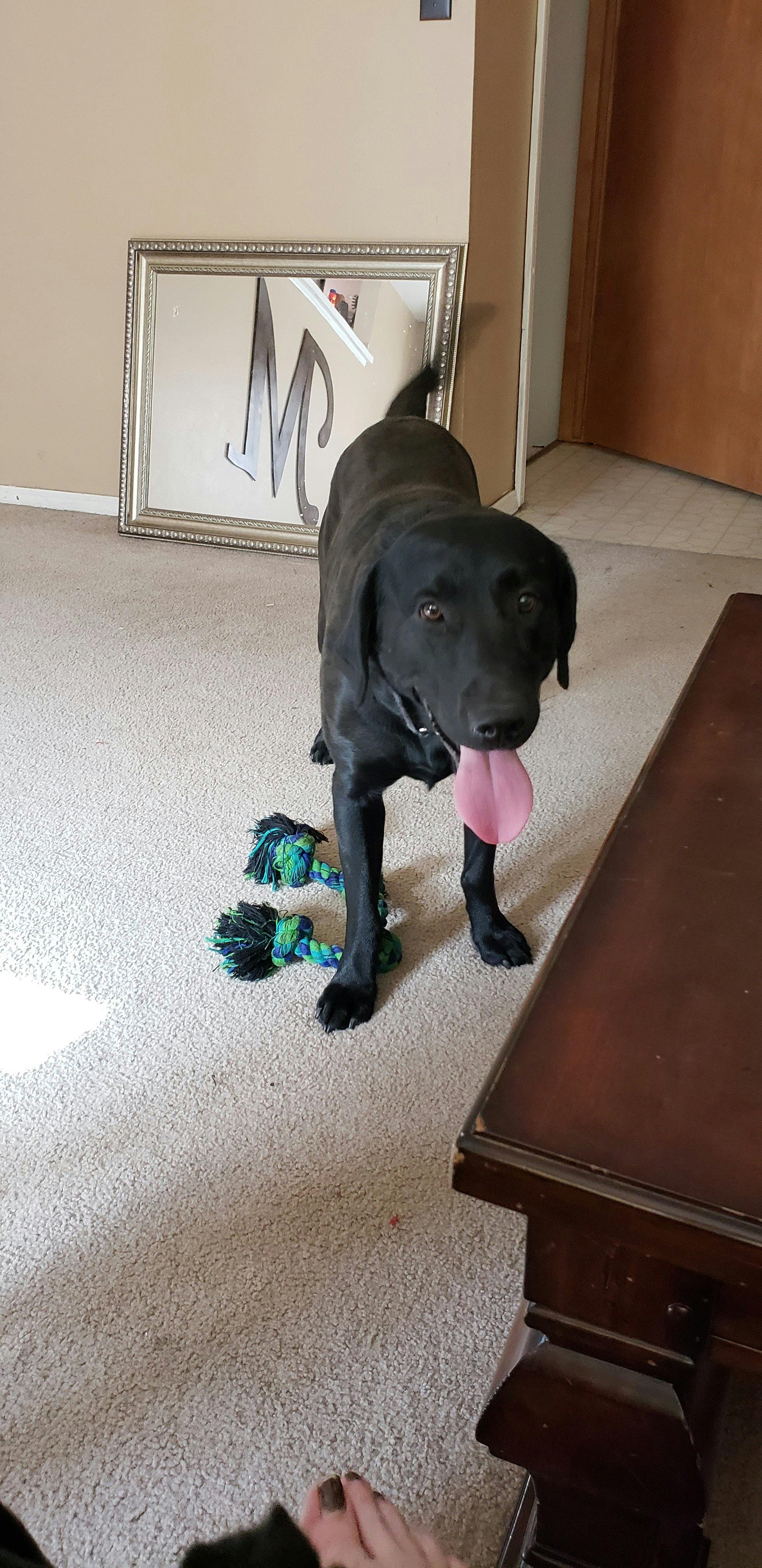 Breckenridge
Male
Labrador Retriever
Colorado Springs, CO
I just love colorado and he's was born in Calhan and had a lot of personality like my favorite ski resort, Breckenridge.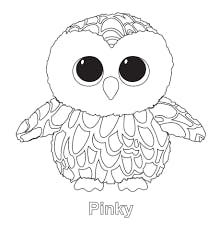 Moooo
Female
Scottish Terrier
Herriman, UT
Ever since she was a puppy she would stare at pictures of cows, I once found her watching a cow documentary on television.