Introduction
A quite beautiful season, autumn finds us after a sweltering summertime, and we usually welcome the chilly temperatures and soft breezes. We look forward to following a fall pathway covered in red, orange, and purple leaves and roasting s'mores by a toasty campfire. The stars somehow appear brighter in the cool nights, and the birds begin flying south. We celebrate Halloween and Thanksgiving, and we enjoy taking our dogs for strolls in the golden afternoons. If you've recently taken a pup or rescue into your home and heart, you may be looking for a name that speaks to the striking loveliness and traditional activities of fall that so many anticipate.
Autumn Dog Names in Pop Culture
Featured Famous Dog with an Autumn Name
Henry Nipper
Sometimes we don't need eyes to somehow see that we are loved and cared for, to enjoy life and friendship. We're honored to feature the absolutely phenomenal three-year-old mixed breed (Poodle-Terrier) of Chicago, Illinois, Henry Nipper. Henry was born with no eyeballs. While that could certainly put someone and even an animal in a tough position, Henry Nipper, sometimes called "Nip" by his close friends, doesn't allow it to get him down. He takes life one day at a time and seems to relish every moment.
Henry Nipper made his internet debut in an autumn video that caused the Internet to join together in one giant, universal "awww." You can still watch the video from 2016. Henry Nipper may be seen frolicking in the colorful fall time leaves with his childlike romp and dashing doggy smile. His owners call it "leaf therapy." They believe that though Henry Nipper can't see the leaves and the smiles on their faces, he can feel the delightful crisp air of autumn and the crunch of fallen foliage. The little fluffy fur ball reminds us that this beautiful season of the year doesn't have to be experienced with the eyes. Fall is filled with delicious smells and tastes, sounds and feelings. Henry Nipper doesn't let the fact that he has no eyesight slow him down and keep him from this simple, traditional pleasure.
Henry Nipper was even born in September and adopted by his parents, Mark Guarino and Lara Weber, in November, so he certainly has autumn in his blood. He takes on many adventures with his brother and best friend, Scout Licker, a blind and deaf Pomeranian mix. Their social media accounts are precious. The two snuggle together on the couch, take pride in their sense of smell, and always seem to have some shenanigans up their furry sleeves. Their owner, Lara Weber, actually wrote a great article for the Chicago Tribune about the boys watching the annual "Puppy Bowl" that takes place around the time of the Super Bowl. During the doggy football game, they root for the shelter dogs with disabilities, of course.
You can follow Henry Nipper on Facebook and Instagram. He's a dog of all seasons: he loves playing in the snow and bounding across the sand at the beach. He simply got his Internet start in autumn. But he shows us that life can be lived to the fullest despite a personal hardship could set you back. It's all in how you truly "see" it.
Autumn Dog Name Considerations
If your adorable pooch bears a coat of auburn, red, deep brown, or gold, you might seek a name for them that reminds one of leaves swirling down from autumn trees. Even if your dog's fur is white or gray, it may invite you to recall overcast days on which the cool air finally finds you and sends a longed-for chill up your spine. If your pup is all black, you could perhaps think of witches' hats, cauldrons, and soot from fireplaces. More than anything, maybe your canine's personality simply represents a piece of your past, a memory where life is vivid and wild in all its autumn splendor. The fall can certainly hold some of our most precious flashbacks of camping, mountain hikes, carnivals, hayrides, feasts, and family.
Try a few autumn names for your pet, and pay attention to the one they seem to respond to most. If you want to honor the temperature shift, try "Jack" (short for jacket), "Turner," "Nippy," or "Crisper." If highlighting a particular fall holiday seems more fitting, think about "Patch," "Scarecrow," "Hally," or "Pumpkin." Finally, if you're seeking a name that blatantly screams autumn, you might go with titles like "Rake" or "November."
Votes
Name
Vote
3

Chestnut

Chestnuts can be found in many fall time dishes and decor

3

Boots

Boots keep your feet warm and dry in the fall time

3

Acorn

Squirrels love their acorns, which fall during autumn

2

Patch

For the fall time pumpkin patches

2

Hunter

Many hunting open seasons occur during the fall

2

Hickory

Hickory nuts fall off the tree in autumn

1

Jack

Short for "jacket"

1

Squirrel

Squirrels begin preparing for winter in the fall months

1

Stalk

Dry corn stalks are used in a lot of fall time decor

1

Straw

Straw is also used for autumn decorations

1

Soupy

Warm soup is a fall time treat

1

Blustery

Winds are cool and days are blustery in the fall time

1

Shorty

In honor of the shorter days

1

Scarecrow

Scarecrows are common sights in the fall

0

Carver

Someone always has to carve the turkey at Thanksgiving

0

Briskly

The air is cool, brisk in the autumn

0

Orchard

It's time to harvest the orchard fruits in the fall

-1

Gourdie

A play on the word "gourd"

-1

Goose

Geese fly south for the winter in the autumn months

-1

Turner

The leaves turn different colors, the temps turn cooler

-1

Scenic

Many roads are very scenic and full of colorful foliage

-1

Sweater

Sweaters are perfect attire for fall time

-1

Ballot

We vote during November

-1

Wagon

The harvest comes in wagon-loads

-1

Ladder

Farmers use ladders to pick fruits from autumn trees

-1

Barrel

Barrels are filled with apples in the fall

-1

Cannin

Short for "canning"

-2

Cobweb

Cobwebs are everywhere in the autumn

-2

Rake

Raking leaves is a fall chore

-2

Bonfire

Lots of people burn leaves and roast food around bonfires
Votes
Name
Vote
6

Caramel

Caramel apples are an autumn delight

4

Cider

Cider is a popular fall time drink

4

October

October is the second month of autumn

4

Pumpkin

Pumpkins are seen in Halloween and Thanksgiving displays

4

Candy

Candy corn is a Halloween favorite

4

Apple

We bob for apples at the autumn carnivals

3

S'more

People love eating s'mores by the fire in autumn

3

Mazey

Corn mazes are a popular fall activity

2

November

November is the final month of autumn

2

Hally

Short for "Halloween"

2

Cinnamon

Cinnamon is used in many fall desserts

2

Windy

The fall winds shake leaves from the tree

2

Crisper

The air is cool and crisp in the fall

2

Spicy

Spices are used in many fall time treats and meals

2

Haylee

A play on the word "hay"

2

Pear

Pears fall from the trees in the fall

2

Baker

With all the holidays in autumn, there's plenty of baking

2

Knit

We knit scarves and mittens around this time of year

2

Tasty

Tasty treats abound in autumn

1

September

September is the first month of autumn

1

Friday

Black Friday is a huge shopping day in the fall

0

Chilly

There's a chill in the air in the fall

0

Carnival

Fall carnivals fill up fall time weekends

0

Mully

Mulled cider is a fall favorite

0

Festivity

Tons of festivals take place in the fall time

-1

Golden

Leaves turn golden in the fall

-1

Quilty

Snuggling under a quilt and watching movies is a fall activity

-1

Nippy

It's nippy when you step out into the autumn air

-1

Mum

Short for "chrysanthemum"

-1

Bulbs

Many plant bulbs in their gardens for next spring during fall
Community Dogs With Autumn Names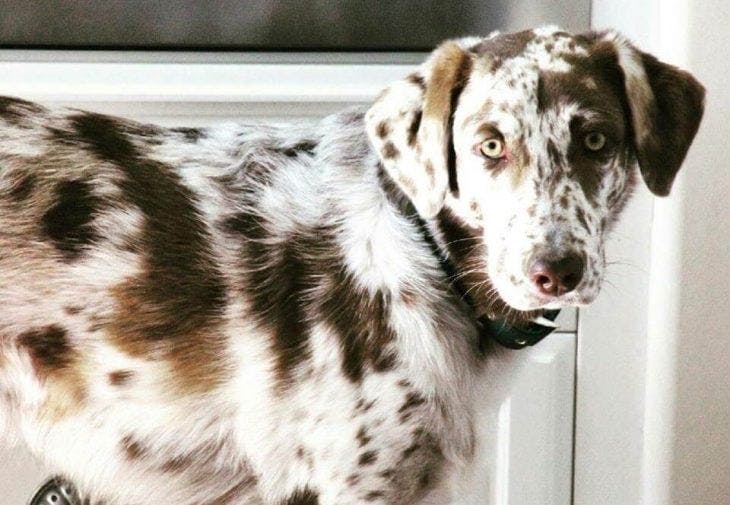 Candy corn
Female
Golden Retriever
Miami Beach, FL
Personality
Playful
Energetic
Kind
Loyal
My husband and I rescued Candy Cane back in the fall (we just rescued another dog too). My husband and I were getting ready for a party, and we had set some treats out for our guest. Now, one of the bowls had candy corn in it. My husband and I continued to set up the party while we discussed on a name. I thought ZuZu would be a cute name, but my husband thought it was too close to my name (MiMi). Anyway, as we are discussing what to name our dog, she (the dog) jumped up onto the table and knocked the bowl of Candy Corn. So that's how she got her name.