Introduction
While baseball has had numerous variations upon the game's inception, the game we know now became established in the United States in the mid-1850's, a time at which the game was referred to as the "national pastime". The National League was founded in 1876 and in 1887 softball was invented. Called "indoor baseball", softball was an indoor version of the game. With all modern rules of the game established by 1901, the game continued to increase in popularity. For fans of the game, there may be nothing that you enjoy more than watching nine innings of your favorite team or playing in a game yourself. As it is likely that your new friend will be enjoying these games by your side, a baseball themed name can be a perfect moniker for your pup.
Baseball Inspired Dog Names in Pop Culture
Featured Famous Baseball Inspired Dog
The Beast
A baseball dog that is well-known in pop culture is "The Beast", who played a part in the 1993 film The Sandlot, directed by David M. Evans. The film features the story of a group of kids playing baseball in California's San Fernando Valley during the summer of 1962. Scotty Smalls, the new kid in the neighborhood, is looking to make friends. He is invited to play on the sandlot baseball team, only he does not know how to play. When he cannot catch a fly ball and all but the team's leader (Benny) laugh at him, Scotty runs from the field. Scotty's stepfather and Benny work with him and he eventually becomes a part of the team and begins making friends.
Behind the sandlot is the backyard of Mr. Mertle; living in the backyard is The Beast, who is an English Mastiff that Mr. Mertle got as a puppy when he was experiencing theft at his junkyard. The Beast is a neighborhood legend, apparently killing and eating anyone who tried to steal from Mr. Mertle's junkyard. Baseballs that fly over the fence disappear forever. When Scotty takes his stepfather's baseball for the team to play with, he does not realize that it was special; thus when it goes into Mr. Mertle's backyard, he has to get it back. This leads to an encounter with The Beast, named Hercules, a friendship with the dog and Mr. Mertle, and the discovery of all of the lost baseballs. Over the next few years, The Beast becomes the team's mascot.
Another baseball dog is Buddy, or Air Bud, from the movie Air Bud: Seventh Inning Fetch, made in 2002 for video. Buddy, who has previously demonstrated excellent abilities in other sports (basketball, football and soccer) in the first three Air Bud movies, shows he has great baseball skill as well. In addition to honing his baseball ability, Buddy has to deal with the kidnapping of his puppies, who researchers had dognapped with the help of a raccoon named Rocky, in order to research whether they had a gene that made them good at sports. Buddy has to find his puppies while making it to the major leagues. Interestingly, the role of Buddy was played by three different dogs in the film.
Baseball Inspired Dog Name Considerations
While you consider what is the right name for your new pooch, a baseball inspired name may be just what you are searching for. If you have brought home a Golden Retriever, for example, he may remind you of Buddy from Air Bud, while an English Mastiff may bring to mind Hercules, also known as "the Beast".
If you are a fan of sports, particularly of baseball, giving your pup a baseball inspired name can be ideal. You may have a favorite player whose name you want to pass on to your dog, or you might want to be reminded of your favorite team by giving your new friend the team's name or the name of the stadium where they play. Every time you call your dog, you will be reminded of the excitement that you feel as your team takes the field each season.  It can also be fun to name your dog after a play or call that occurs in the game.
No matter your reason for choosing a baseball inspired name for your dog, you should have no trouble finding possibilities that are a fit for your new pal. Once a name is chosen you will enjoy the regular reminders simply calling your dog's name will bring of your favorite sport. 
Male Baseball Inspired Dog Names
Votes
Name
Vote
12

Dodger

A national league team in major league baseball

10

Rookie

A player in their first year of play

8

Vin

Longtime Dodger announcer Vin Scully

8

Miller

Miller park is where the Milwaukee Brewers play

7

Yogi

A catcher in Major League Baseball who also became a coach and a manager

7

Mickey

For Mickey Mantle, who played for the New York Yankees

7

Fenway

Fenway Park, home of the Boston Red Sox

6

Hot Dog

For the food that is popular for those attending baseball games

6

Hercules

For the English Mastiff in the film The Sandlot

6

Astro

For the Houston Astros, a major league baseball team

5

Sox

If you are a fan of either the Chicago White Sox and Boston Red Sox

5

Cy

Cy Young, a pitcher in Major League Baseball, set pitching records some of which have stood for over a century; an award is given in his name each year for the best pitcher

5

Chopper

When a ball is hit and strikes the area of dirt in front of home plate right away

4

Marlin

The Miami Marlins is a team in the National League of Major League Baseball

4

Homer

For the home run, where the hitter rounds all of the bases

4

Derek

Derek Jeter, a former New York Yankee player, now the Chief Executive Officer and part owner of the Miami Marlins

4

Cracker Jack

The snack that is popular at live baseball games

3

Brooks

The name of the canine ambassador for the Rough Riders Minor League Baseball team

2

Ranger

For the Texas Rangers, a major league baseball team

2

Jeter

Derek Jeter, a player on the New York Yankees

1

Grounder

The term for a ground ball

0

Yankee

An American league team in major league baseball

-1

Albert

For Albert Pujols of the St. Louis Cardinals

-2

Lefty

A term commonly used for a left-handed pitcher

-2

Closer

A relief pitcher who is regularly utilized to finish the game

-2

Campy

As in the player Roy Campanella of the Brooklyn Dodgers

-3

Strike

What a pitcher is aiming for and what a hitter wants to avoid; three strikes and the hitter out

-3

Pop

For pop up, which once caught, is an out

-4

Don

For Don Mattingly, a longtime player on the Yankees, now the manager of the Florida Marlins

-7

Ump

For the umpire, who ensures that the rules are followed
Female Baseball Inspired Dog Names
Votes
Name
Vote
15

Wrigley

As in Wrigley field, the home of the Chicago Cubs, located in Chicago's North side

11

Angel

For the Los Angeles Angels, an American League team

9

Sandy

For Sandy Koufax, who played for the Brooklyn Dodgers, beginning in 1955

9

Sally

Stands for the South Atlantic League (SAL), a Class A minor baseball league

9

Jackie

For Jackie Robinson, the first African American to play Major League Baseball in the modern era

9

Diamond

The layout of the four bases is called the diamond

8

Ann

For Ann Harnett, the first woman to sign with the All-American Girls Professional Baseball League

7

Dorothy

For Dorothy Kamenshek, considered the best hitter in the All-American Girls Professional Baseball League; the only player to get more than 1000 hits and also stole 631 bases

6

Caray

For Cubs longtime broadcaster Harry Caray, his son Skip Caray, or his grandson Chip Caray, both of whom have broadcast for the Braves

5

Peanut

For the snack that is popular at all levels of baseball

5

Ozzie

For Ozzie Smith, the St. Louis Cardinals player known for his play as well as for doing back flips on the field

5

Comet

Ann Harnett played with the Kenosha Comets

4

Miami

For the Miami Marlins, a major league baseball team

3

Ruth

For Babe Ruth, a major league baseball player who played for 22 seasons

3

Red

As in the Cincinatti Reds; a good name for the fan of a team, particularly for a dog that is red in color

3

Meatball

Refers to a pitch that is easy to hit

3

Jay

As in the Major League Baseball team the Toronto Blue Jays

3

Beane

William Lamar Beane III, also known as Billy, who played professional baseball and now works in the front office of the Oakland A's; best known for applying statistical analysis to players when evaluating them

2

Ria

Ria Cortesia is a female umpire in professional baseball

2

Phillie

For the Philadelphia Phillies; a good name for a fan of the team

2

Paige

Leroy Robert "Satchel" Paige was a pitcher in Major League Baseball as well as a player in the American Negro league; Paige played in the Major Leagues until the age of 47

2

Jennie

Jennie Finch, a famous softball player who won a gold medal as a pitcher for Team USA in 2004

2

Casey

For baseball player and manager Casey Stengel

2

Camden

Named for Camden Yards, which is the home stadium of the Baltimore Orioles

1

Trot

For the slow jog around the bases that players make after hitting a home run

1

Mattie

Don Mattingly, spent his career with the Yankees and is now the manager of the Miami Marlins

0

Shea

The stadium where the New York Mets played from 1964 to 2008

0

Bronx

For the location of Yankee stadium

-1

Sophie

Sophie Kurys earned the nickname "Tina Cobb"; averaged 123.77 stolen bases in her nine season career in the All-American Girls Professional Baseball League

-5

Rally

When a team comes back from behind
Community Dogs with Baseball Inspired Names
Cubby
Female
Labrador Retriever
Iowa City, IA
Personality
Loving
Planful
We are the biggest cubs fans CubbyBear
Fenway bark
Male
Cavalier King Charles Spaniel
Buffalo Center, IA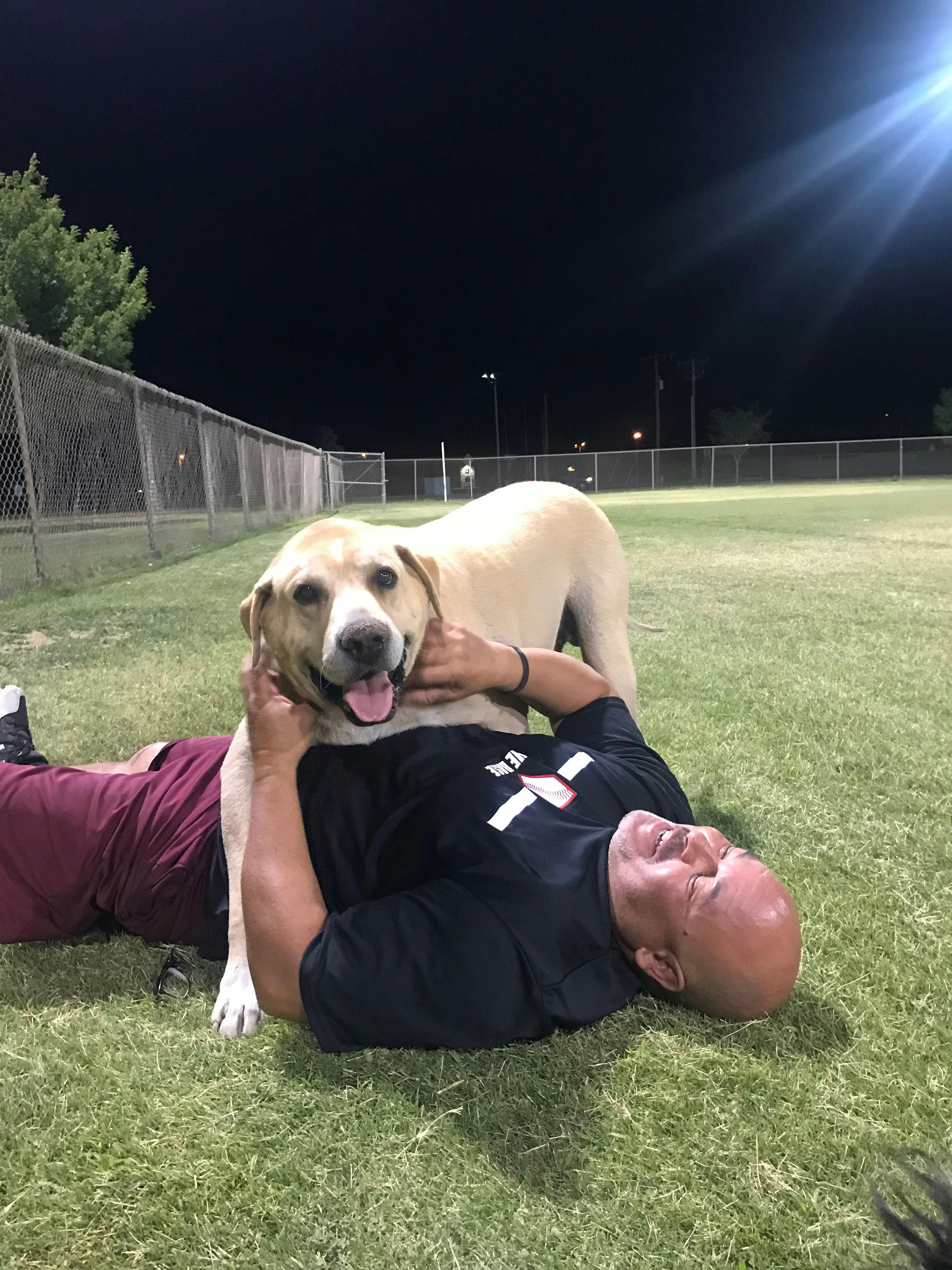 Ace
Male
Labrador Retriever
El Paso, IL
Personality
Great
Laid bac
Laid back
ACE refers to the Best pitcher on a baseball team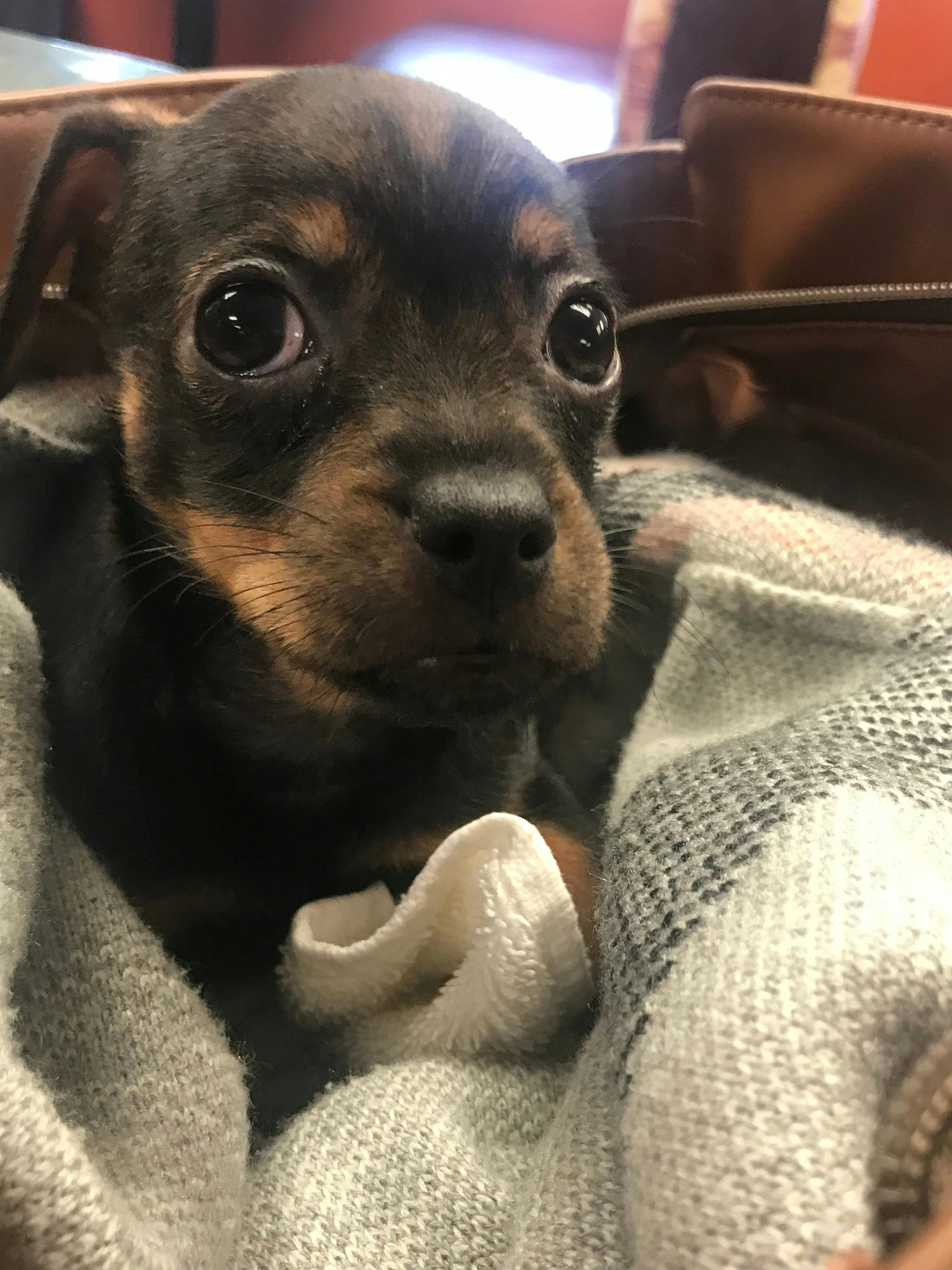 Slugger
Male
American Bulldog
Miami, AZ
Our whole family plays and love baseball. Both my boys play since they where 4. We have had a total of three bull dogs and have named them all after Baseball. Our oldest bulldog was "STRIKE" he had three balls down the side of his body. Our second was "coach". He was big and had the boss attitude. And our baby is "Slugger". These where all amazing ... and everyone loved the fact that we are a true Baseball fam. Now we have aquired our first Chihuahua and are debating on calling her "Diamond" to continue our tradition :)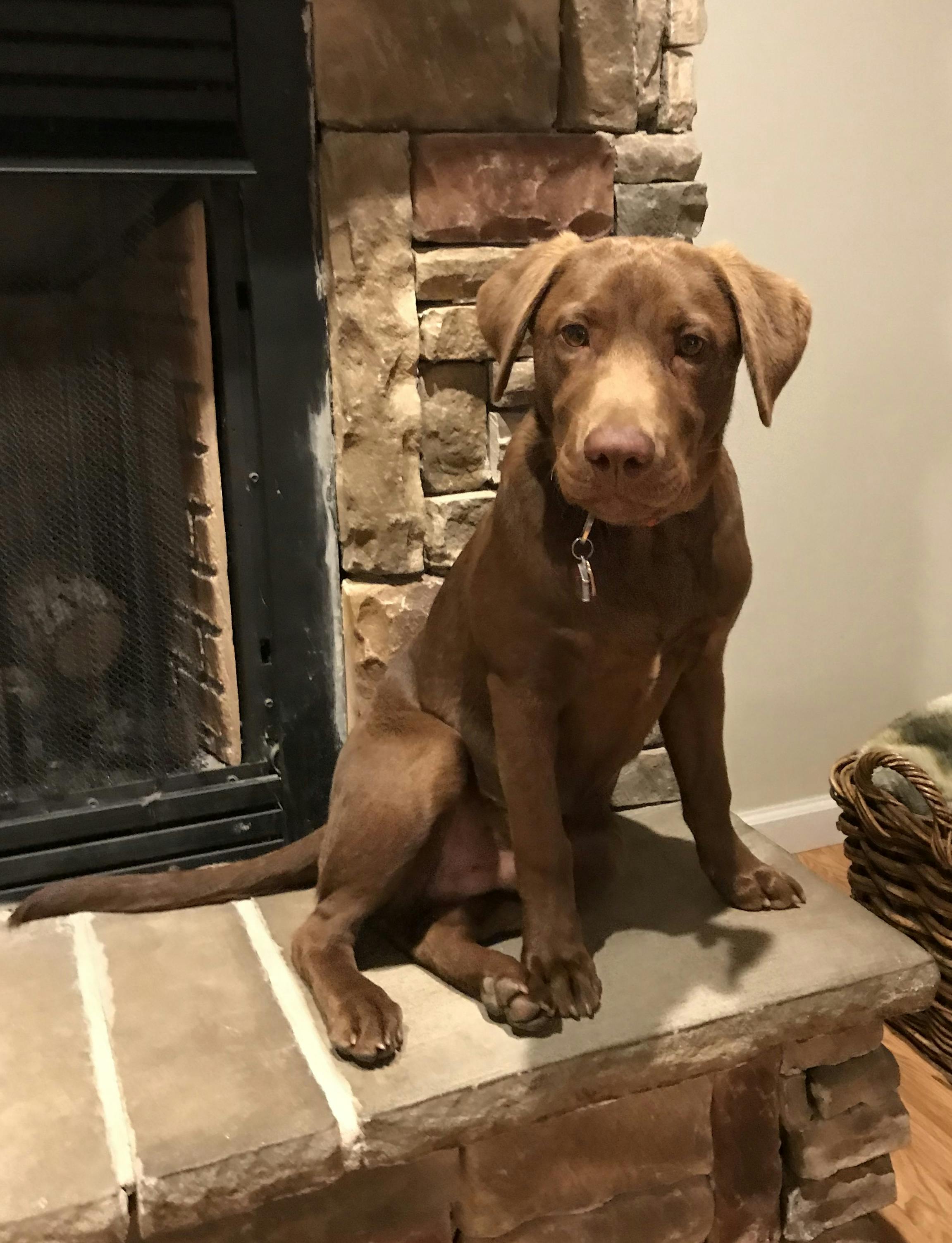 Slugger
Male
Labrador Retriever
Rutherfordton, NC
We are a baseball family and wanted a great baseball name.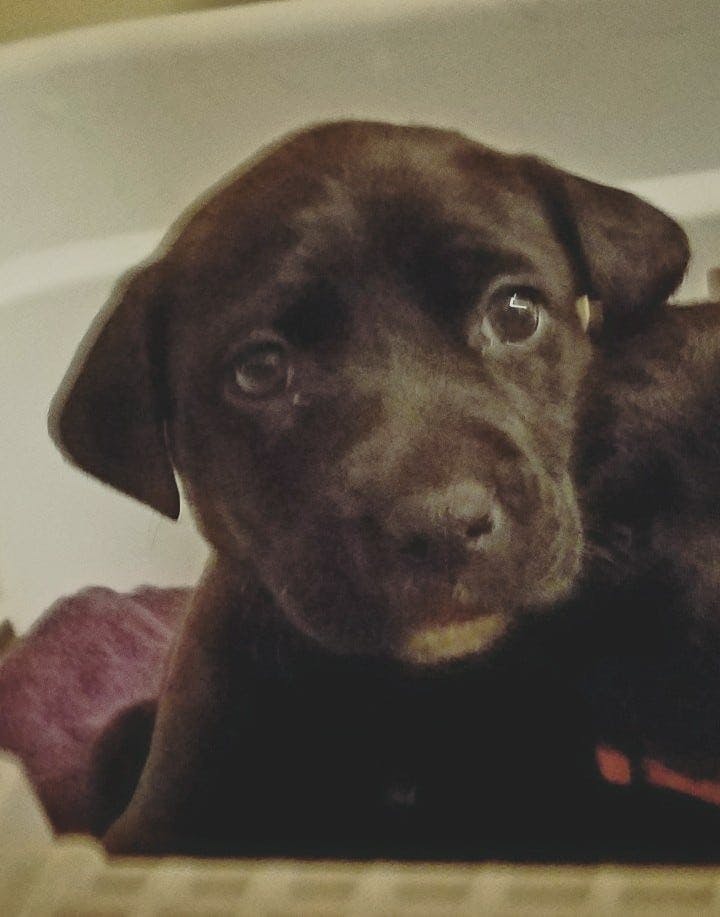 Ivy
Female
Sheprador
Wichita, KS
Personality
Energetic
Spunky
Curious
Life long Chicago Cubs fan. Husband is a life long Chicago White Sox fan. I was able to sneak in the name Ivy after the ivy that grows in Wrigley field without him realizing it was after the Cubs!!! Shhhhh.....don't tell him! It's another win for me!!!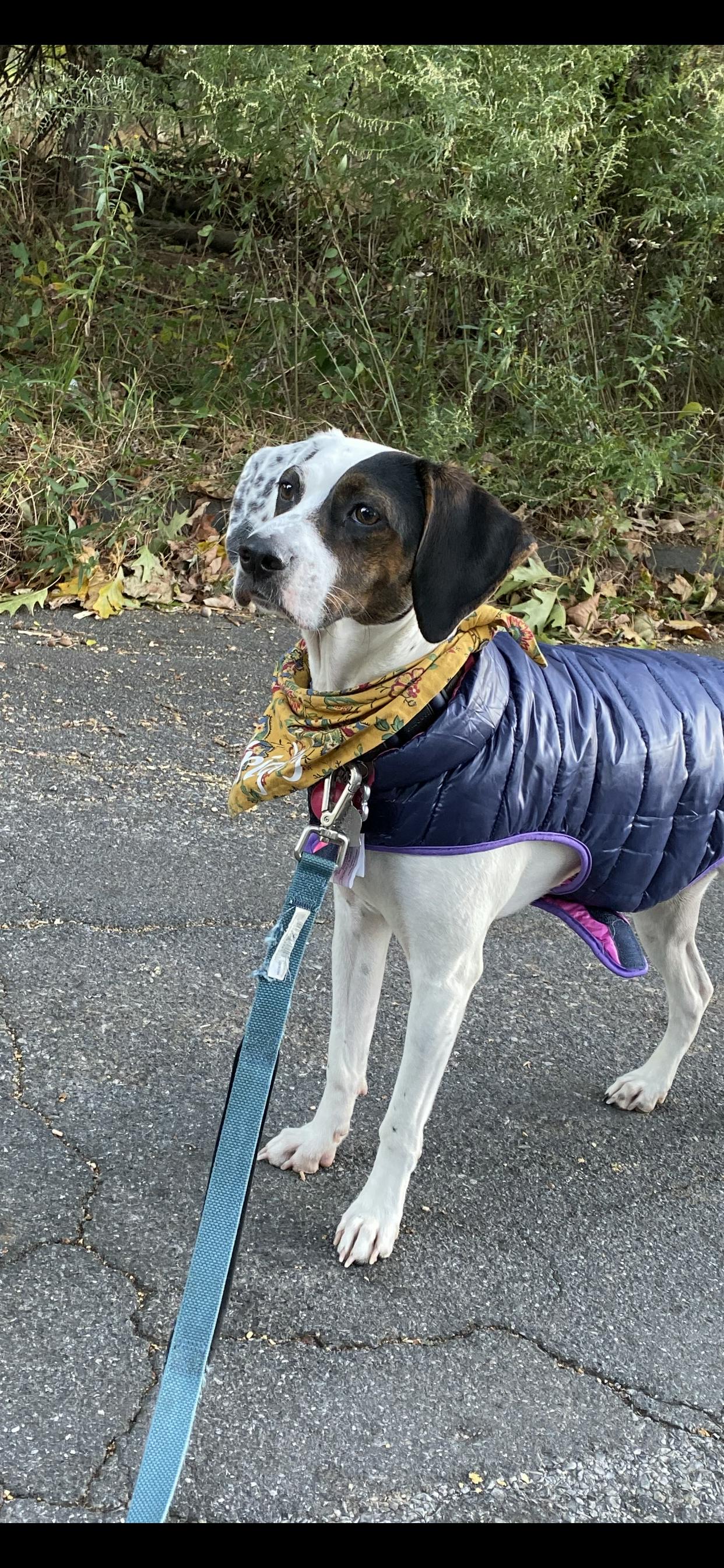 Wrigley
Female
Pointer
Flemington, NJ
Personality
Loyal
Playful
Loving
My husband and I are are huge baseball fans, specifically Yankees fans but Chicago is my favorite city and every time I have visited, I've gone to a Cubbies game...hence the name Wrigley. We have a cat named Jeter and a cat named Baby Ruth aka Ruthie❤️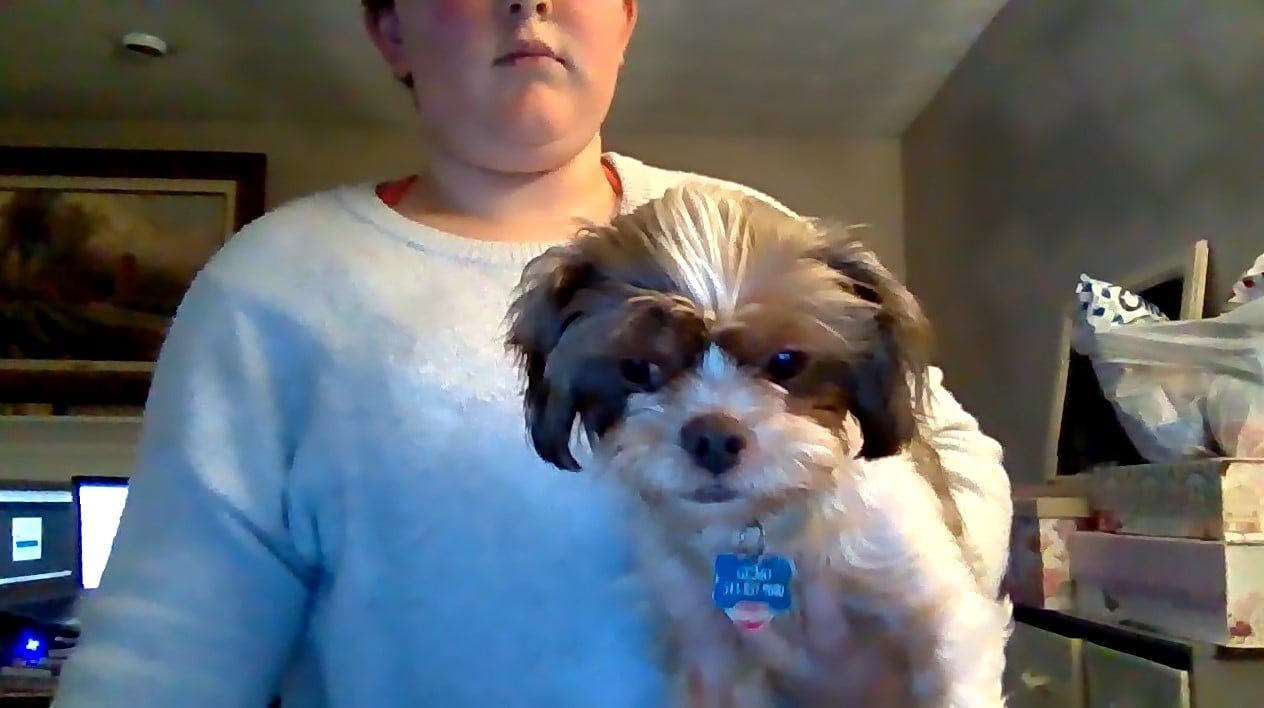 Gizmo
Male
Shih Tzu
Loveland, OH
he was named that after gizmo the grimlen. he is a shih Tzu York mix are hole family loves him
Ozzie
Male
Dachshund
Atlantic Beach, FL
He is named after Ozzie Smith and Ozzie Albies