Introduction
For those who enjoy spending the night outdoors in the wilderness, bringing a canine best buddy along for the adventure is something you are sure to look forward to. Imagine enjoying the warmth of a campfire with the company of your dog, far from the hustle and bustle of your daily life. If camping is your passion you may consider honoring your dog with a name that reflects what you love and seek to share with him once he joins your family. A camping-inspired name for your new pup will be an ever-present reminder of your past and future outdoor adventures together.
Camping Inspired Dog Names in Pop Culture
Featured Famous Camping Inspired Dog
Lassie
Of course, dogs can be found in television shows, movies and books; with a little investigating, adventurous dogs can be found throughout popular culture. When thinking about what to name your new pup, a pop culture reference may be appealing as it may remind you of something in the past that will bring a smile to your face.
A famous dog that enjoyed camping trips, as well as a variety of outdoor adventures, is Lassie, of the American television series of the same name, which ran from 1954 to 1973. Lassie was a female Rough Collie whose adventures with both her human and animal companions were the basis of the show. Lassie had several human companions while living in a farming community until the show's 11th season, where Lassie begins her new adventures in the wilderness alongside United States Forest Service Rangers. During her wilderness adventures, Lassie travels on her own before moving into a children's home. During these adventures, Lassie has ample opportunity to explore the wilderness and sleep outdoors.
The 1993 film Homeward Bound-The Incredible Journey, features two dogs (Chance, who is young and inexperienced and Shadow, who is older and wiser) and a cat who are left behind when their family goes on vacation. Not clear as to what has happened, the animals embark on a quest to find their family. During their journey, the pets travel across mountains and wide-open countryside. Army Dog, a 2016 film, features a brave dog from the army who has returned to the United States, where he takes on the complicated mission of helping his handler connect with his belligerent daughter.
In addition to on screen, dogs also are seen camping in books. Clifford the Big Red Dog, as well as Biscuit, both enjoy opportunities to go camping, helping to introduce young audiences to the idea of sleeping under the stars in popular children's books.
Camping Inspired Dog Name Considerations
You may be tempted to choose a camping inspired name for your new canine buddy for multiple reasons. Of course, if you are an avid camper a name that reflects your love of camping makes perfect sense. After all, you have to call your dog's name many times throughout the day; why not have the sound of his name remind you of what you love to do?
You may be attracted to a camping themed name as a result of the breed of dog that you have adopted. A Collie like Lassie may bring to mind visions of traipsing through the woods and sleeping in the great outdoors. Dog breeds that enjoy the water often bring to mind the idea of camping by a river, creek or lake, like the Labrador, Newfoundland and Golden Retriever may seem like a good match for a name that brings to mind spending a few days in the woods.
Whatever the reason, a camping inspired name will be an ever-present reminder of the fun you and your dog plan to enjoy. 
Male Camping Inspired Dog Names
Votes
Name
Vote
26

Scout

A great name for a friend that will be exploring along with you

23

Hunter

Some folks camp when on a hunting trip; certain dog breeds are particularly helpful on a hunting adventure

22

Bear

An animal that you prefer to avoid when camping; make sure to bear-proof your campsite when in bear country

10

Creek

The sound of the creek makes camping near one a sure way to relax

10

Ash

Ashes will be left over when you campfire has burned out for the night

8

Rocky

Your adventures may take you on some rocky terrain that your dog will get to navigate

8

Rainier

A mountain in Washington state that offers spectacular camping opportunities

8

Cypress

A type of tree that one may encounter during their outdoor adventures

6

Everest

The highest mountain on earth at 29,029 feet

6

River

Camping by a river offers the relaxing sound of rushing water to enjoy while drifting to sleep

5

Denali

Highest peak in North America

4

Sol

Means the sun, which is nice to see when camping

3

Forest

The forest is an excellent place to camp and enjoy peace and quiet

2

Summit

The highest point or top of the mountain as well as the act of getting to the top; camping often occurs along the way

2

Cliff

Camping on a cliff is sure to offer amazing views

1

Ridge

A part of the mountain that one may hike along

1

Leaf

Many camping adventures take place where there are many trees and of course, even more leaves

0

Glacier

An amazing National Park in Montana with beautiful views and camping opportunities

0

Edmund

Sir Edmund Hillary was the first to summit Mount Everest along with Tenzing Norgay, a Tibetan mountaineer

-1

Boulder

A city in Colorado that is close to a myriad of places to explore when up for a camping trip

-2

Pine

For the trees that may line the forest where you are camping

-2

Mountain

Many camping and outdoor adventures occur somewhere on a mountain

-3

Peak

Many will take the opportunity to camp on the way to summit a peak

-3

Yosemite

A popular National Park in California offering a myriad of adventure opportunities

-3

Tenzing

The Tibetan mountaineer who accompanies Hillary to the summit of Mount Everest

-4

Marmot

A small animal found at high altitudes, as well as a brand of outdoor gear

-4

Campy

A fun way to bring camping to mind

-7

McKinley

Denali was previously known as Mount McKinley and is the highest peak in North America at 20,310 feet

-7

Columbia

A popular brand of camping gear and clothing

-9

Berghund

German for "mountain dog"
Female Camping Inspired Dog Names
Votes
Name
Vote
15

Ember

Smoldering coal or ash as a campfire goes out

13

Cocoa

A favorite beverage during a camping trip

12

Rain

When camping in hot weather, rain will be a welcome reprieve

12

Cloud

Relaxing while camping offers the chance to watch the clouds roll in

11

Marshmallow

An extra treat in hot cocoa when camping

11

S'more

A special treat often saved for camping trips

10

Sunshine

There is nothing like waking up to the bright sunshine when camping

10

Carolina

Both North and South Carolina offer a myriad of camping opportunities

10

Aspen

Enjoy the sounds of the rustling leaves of these trees that are seen at higher altitudes when camping.

9

Spring

A natural spring will provide you with drinking water you can filter when camping as well as a relaxing song

6

Meadow

An area of grassland that makes a good camping location

6

Sky

Many camping opportunities offer a wide-open view of the sky

5

Montana

A state in the United States full of open spaces and camping opportunities

5

Misty

Fine droplets of water in the atmosphere, seen often when camping by the coast

3

Oso

Spanish for "bear", an animal that you hope to avoid when camping

2

Shasta

A mountain in California with an elevation of 14,129 feet offering many opportunities for camping

2

Mesa

A natural elevation with a flat top; can make a good place to pitch a tent

2

Star

When camping in the wilderness there is little to no light pollution, offering an amazing view of the stars

2

Lassie

The ultimate adventure dog was always ready for a night outdoors

1

Appalachia

Many choose to hike the Appalachian trail's 2,190 miles, camping along the way

1

Dew

When waking early on a camping trip you will often notice the dew on the plants near you

1

Fire

The campfire will warm you up on a chilly night when camping as well as offer a way to cook some food

1

Beach

Camping on the beach offers the sound of waves crashing ashore as you drift off to sleep

1

Squirrel

When camping, squirrels will often run around your campsite, seeking scraps of food

0

Ponderosa

Camping amongst the ponderosa pines will offer shade and fresh air

-1

Lake

Many camping opportunities exist near lakes

-2

Sherpa

A person from Tibet that lives on the high southern slopes of the Himalayas in eastern Nepal who offers support to trekkers and mountain climbers from other places

-3

Hillary

A New Zealand explorer who was the first to summit Mount Everest

-7

Pine Cone

At certain times of the year you may find pine cones lining the forest floor where you are camping

-8

Junko

First woman to reach the peak of Mount Everest
Community Dogs With Camping Inspired Names
River moon
Female
Pit Bull
Effingham, IL
She was born by the river, lit by the moon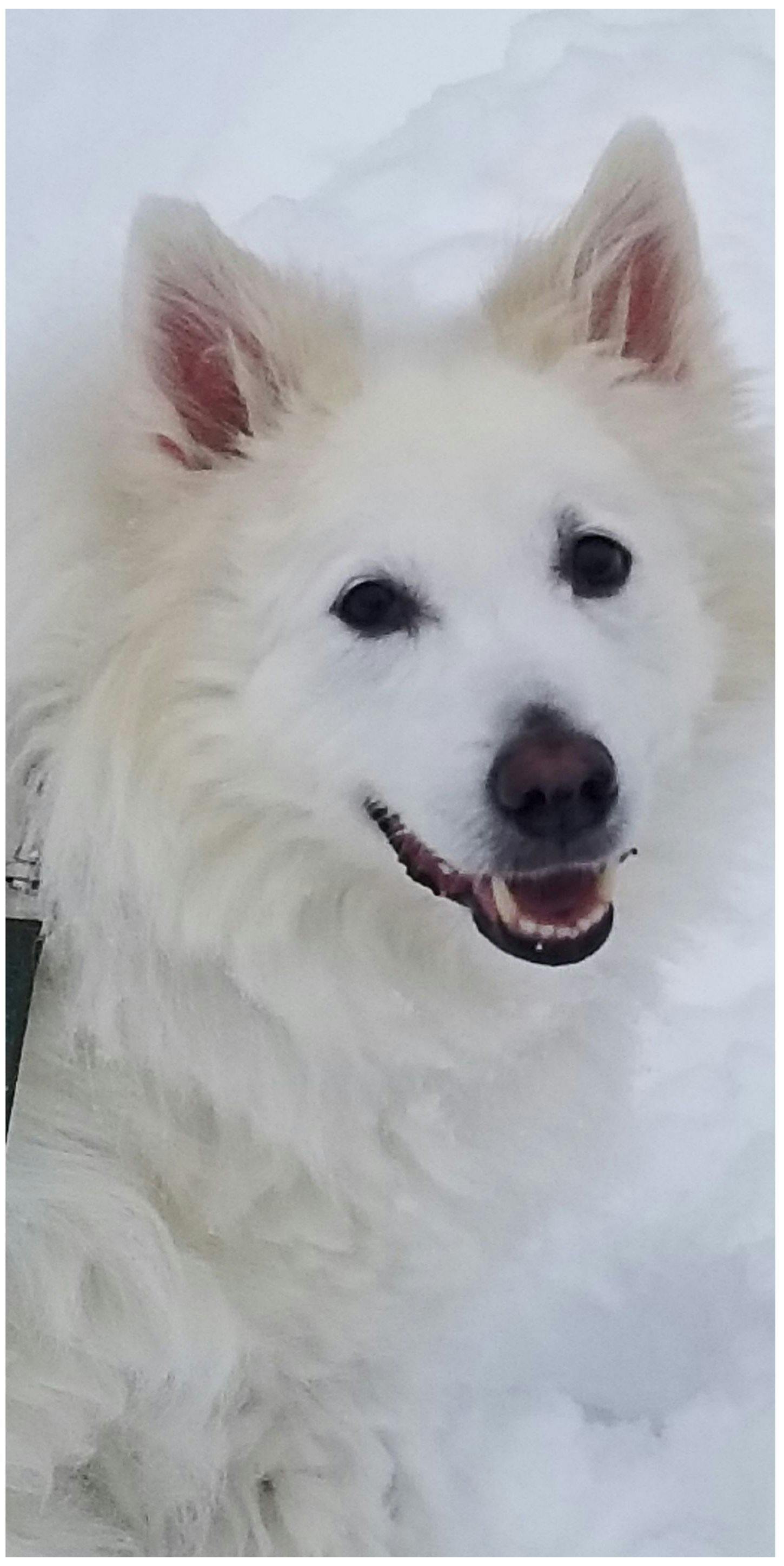 Matoska kenai (a.k.a. toska
Male
American Eskimo Dog
Everett, WA
Personality
Intelligent
Smiling
Amazing
Soul Pet
Beautiful
Gorgeous
Handsome
Angel
True
Smart
Patient
Intuitive
Sweet
Kind
Teacherly
Loyal
Protective
Loving
My young girls and I had a list of names we liked, based on his Kennel cam images. He flew from Missouri to Washington at only 8 wks old. He looked so much like a polar bear cub, just smaller and so soft you would think you were holding a part of an angel's wing or a fluffy cloud. He snuggled right into me, instantly I knew, he would be with me throughout all time. My 8 yr old daughter said "Mom, he really does look like a polar bear cub." My answer was "he really does". She asked "what's that Sioux name for bear again?" I said "It's not a name, it's words, Mato (pronounced MA-toe) means bear, and Ska means white, put them together and Matoska means white bear". My eldest daughter was just 11 years old, said "it fits him, but it's too hard to say, and I still like Kenai". We discussed his name, all the way home from the airport (30 miles away, through Seattle traffic takes about an hour and a half time). By the time we got home, our family decision was that we'd nickname him Toska, but his registered name would be Matoska Kenai (white bear from Kenai). That was 12.5 years ago, and because I loved him soooo much, I made the heartbreaking decision to let him go to the Rainbow Bridge on July 1, 2019 after he was rapidly going through his dying stages and only had 1 or 2 left to go after fighting cancer for 2 years. He's my soul pet, everyone who saw him and I together commented on it. We're part of each other and I'm soo very thankful for him. I know he visits me still (his energy), even my husband (who does not believe in most things, except his Bible) has seen signs and heard him. Example: 4 days ago (2 months and 7 days after he left his fur suit) we came home about 11pm from a friend's 50th birthday, I walked in the house and said "hey buddy, how's my handsome angel boy?" Just exactly like I said when he was physically with us. My husband (we married just 2 years ago) stud "babe, stop, you're just hurting your heart more saying that" then he walked in the house, stopped right after closing the door, stopped immediately! Like he was frozen. He said "what the f×@%?" I said "what's wrong?" He said "I swear I just saw Toska chimne running up to you like he used to, and it smells like you just gave him a bath, that vanilla coconut shampoo you loved the smell of". I just smiled at him and said "I told you, I'm not crazy. He visits me ALL the time, I told you he'd will himself to stay by my side, he'd walk over hot coals to do so, or losing his diseased fur suit. There's a ton of other signs, including, being given an opportunity to help a German Shepherd kennel with obedience training classes as a volunteer trainer. Their Shuthund IPO 3 female that they said would be perfect for me during classes I'm training others, her name turned out to be Toska!!! Andthe other girl I can use/ borrow for classes, Anhka like the Egyptian Ankh the symbol of life!!!