Introduction
Choosing which name your new dog will go by is one of the earlier responsibilities of a new pet parent and an important one. Many people choose to give their pet a name that means something to them, like a name that references a favorite place, food, or in this case, animal. Bears are seen as symbols of power and strength as well as patience and love, qualities that many of us desire for our canine companions as well. If your dog looks like a bear, walks like a bear, or loves like a bear, this list of names just might be for you. 
Dog Names Meaning Bear in Pop Culture
Featured Famous Dog With a Bear Name
Bear
Dogs are actually fairly closely related to bears and share some characteristics with their cousins, both physical and behavioral, although this is more apparent with some dogs or breeds than others. This means that names that have bear in the meaning, and even the name Bear, itself, have often been favored. The Pomeranian that Queen Victoria asked for on her dying day was a faithful white dog named Turi, a name that means bear in Celtic and Spanish, and Arthur, a name that means strong as a bear, was the name given to a dog that decided to follow an extreme Swedish sports team out of the wilds of Ecuador and back to their home. In 2017, during evacuations for Hurricane Irma, a dog by the name of Chyanne also made headlines when she and a human woman both went into labor in a school turned hurricane shelter. The woman was transported to a nearby hospital where her baby was safely born, and Chyanne gave birth to her healthy puppies right there in the school.
 One of the most popular of the name that means bear is actually Bear. Jennifer Lopez dubbed her boxer Bear and Russell Brand has a dog named Bear who objects strongly and hilariously to his singing. The name Bear has been used for canines both as a name for canine actors and as a character name. Bear was the name of a prolific canine actor in the 1980s and 90s, known best for his roles on the shows Golden Girls, Wishbone, and Nurses. The name was also used as a character on the more recent show Persons of Interest; Bear the Belgian Malinois, a highly trained military dog responds only to commands that are spoken in Dutch and has a fondness for devouring first edition books, literally. Dogs named Bear seem to be popular on the police force as well. In June of 2013, a German Shepherd with the New York Transit Bureau made headlines when he received a kick to the face while trying to break up a fight that involved four women, at which point he held the offending foot in his mouth until she was handcuffed. The kick broke several of the dogs' teeth, including a canine tooth, all of which were later replaced with crowns. Bear was also the name given to a black Labrador Retriever that made headlines with her tracking skill in 2015. One of only three dogs that were trained in the skill of electronics detection as of 2015, Bear located the thumb drive that was instrumental in the arrest of former Subway spokesman Jared Fogel for distribution of child pornography and is capable of locating an SD card that is only a millimeter thick.  
Dog Names Meaning Bear Considerations
 Picking a name for our new canine companion in an exciting but sometimes daunting process.  Choosing an easy to pronounce name that your dog naturally responds to will encourage bonding and help to improve the efficiency of training, while an inconsistent or confusing name can lead to setbacks. Once you have decided to choose a name with bear in the meaning, there are many ways in which to narrow down the field in order to pinpoint exactly the right name for your specific pooch. Some people may end up naming their animal by its color, giving it a moniker like Cinnamon, Panda, or Matoskah, while others may prefer a more active name for an active pup, such as Enyeto, Wahkoowah, or Rocky. Another method of choosing a name can be based on the dogs history or heritage, favoring a name like Orsino for an Italian Greyhound or Nadine for a German breed dog. Names can even be derived from the word bear in other languages, like Arktos or Ibatu, while others may choose to honor a famous bear or a specific type of bear, choosing names like Sun or Monarch.  Whatever method you decide to employ this list of names that mean bear will give you some great inspiration.
Male Dog Names Meaning Bear
Votes
Name
Vote
3

Arthur

A Welsh and Celtic name that means strong as a bear or bear hero

2

Arktos

The Greek word meaning bear

2

Bear

A substantially bulky mammal covered with dense hair, most of which are apex predators

1

Monarch

One of the last wild grizzly bears in California and the model for the California state flag

1

Beringar

This name means bear-spear in Old German

0

Dov

A Yiddish name that means bear derived from the Hebrew language

0

Duroj

The Albanian word for bear

0

Enyeto

A Miwok name that means walks like a bear

0

Gerben

A name meaning bear spear in Dutch

0

Grizzly

The Grizzly Bear, a subspecies of Brown Bear, is named for its grizzled fur color

0

Honaw

A name meaning bear in Hopi

0

Kuruk

A Pawnee name that means bear

0

Mathúin

An Irish name that means bear cub

0

Matoskah

Sioux name that means white bear

0

Nokoski

A Seminole name that means bear

0

Orsino

Italian form of the Latin name Ursinus, or bear-like

0

Orson

A name meaning bear cub in French

0

Otso

A Finnish name that means bear

0

Sloth

The Sloth Bear is an insectivore that also eats honey and fruit

0

Tarben

A name meaning thunder bear or Thor's bear in Old Norse

0

Uffo

A name meaning wild bear in German

0

Ursus

A Roman name meaning bear

0

Uzumati

A name meaning grizzly bear in the Native American language Miwok

0

Wahkoowah

A name meaning charging bear in Sioux

0

Wyborn

A Scandinavian name that means war bear

0

York

An English name meaning from the bear estate

-1

Ásbjorn

An Old Norse name that means divine bear

-1

Avonaco

A Cheyenne name that means leaning bear

-1

Benat

Basque name derived from the Latin name Bernardus, meaning bold as a bear

-1

Bernard

English name that means bold as a bear
Female Dog Names Meaning Bear
Votes
Name
Vote
1

Chyanne

A modern American name said to mean loving bear

1

Hope

A female black bear whose birth was broadcast by internet

1

Rocky

A female black bear who made enough parachute jumps during the Korean War to be considered a paratrooper and was given a purple heart

1

Yona

A Cherokee name meaning bear

0

Cinnamon

A Cinnamon bear is a specific color of American Black Bear

0

Glacier

A Glacier bear sports a distinctively colored coat

0

Gobi

A type of brown bear that is only found in the Gobi desert

0

Ibatu

The word for bear in Maltese

0

Iomair

A Scots Gaelic word that means bear

0

K'eyush

An Inuit name that means bear cub

0

Kuma

A Japanese name which means bear

0

Lusela

An American name which means bear swinging its foot while licking it

0

Nadine

A German name that means the courage of a bear

0

Nita

A Choctaw name that means bear

0

Orsola

Italian form of the Latin Ursula meaning little she-bear

0

Ours

The word meaning bear in French

0

Panda

While the Panda's digestive system is set up as an omnivore, they almost exclusively eat bamboo

0

Sapata

A name meaning dancing bear in Miwok

0

Sun

Experts believe that the Sun Bear is the ancestor of the American and Asian Black Bears

0

Taqukaq

An Inuit name that means Grizzly Bear

0

Tureti

The Lithuanian word that means bear

0

Turi

A name that means bear in Celtic and Spanish

0

Urola

A Russian name meaning little bear

0

Ursula

A Latin name that means little she-bear

0

Vorsila

A Greek name that means bear

0

Winnipeg

The American Black Bear who was the mascot for the Canadian Army Veterinary Corps, and the inspiration for Winnie the Pooh

-1

Bera

A German and Icelandic name meaning she-bear

-1

Bernadette

A feminized version of the French Bernard, meaning bold as a bear

-1

Bernou

A Dutch name that means sacred female bear

-1

Garcia

A Spanish and Portuguese name believed to mean bear
Community Dogs With Names Meaning Bear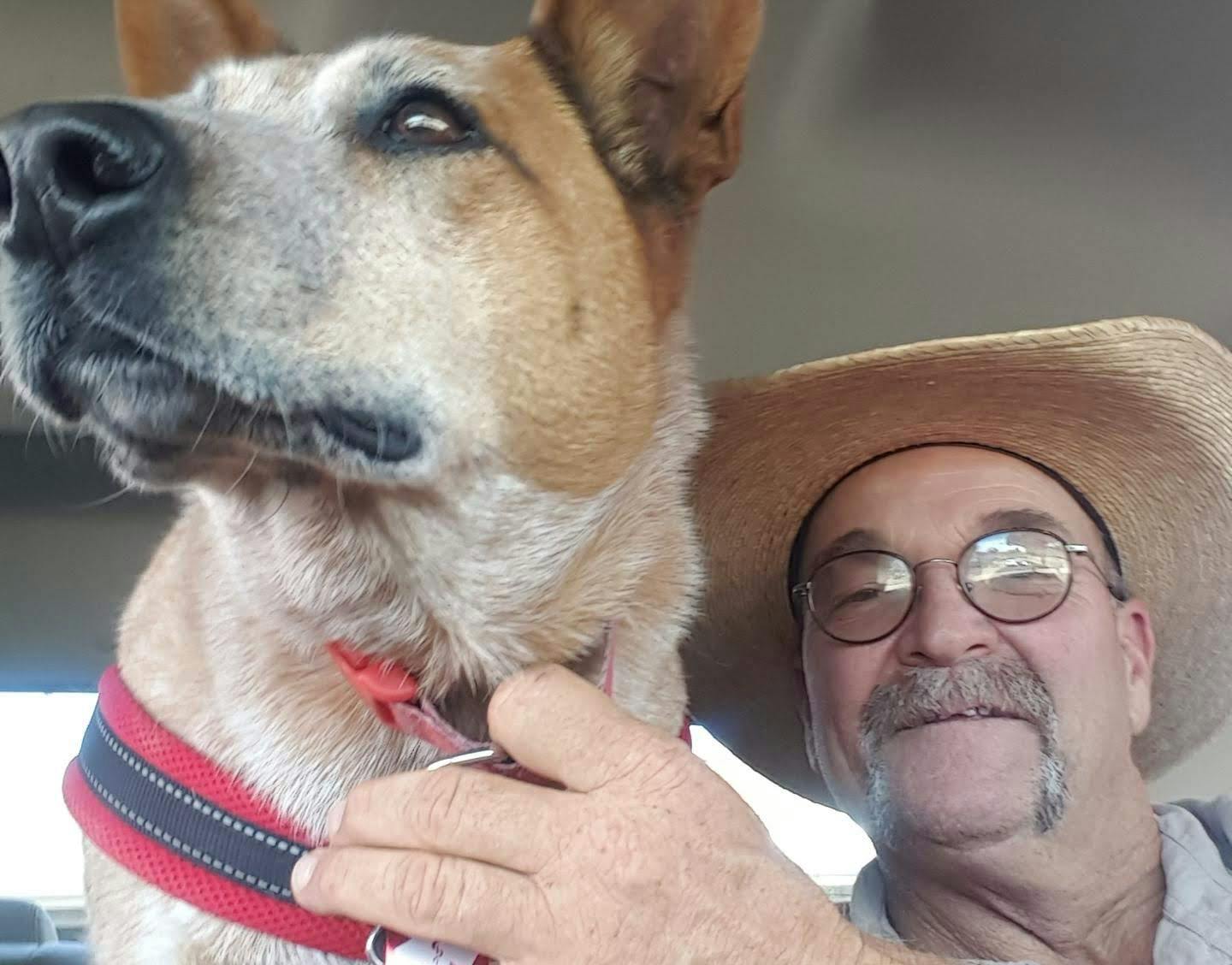 Rebel
Female
Queensland Heeler
Ovalo, TX
Personality
Protective
Strong
Stubborn
Smart
Willow
Female
Labrador Retriever
Bowie, AZ
Always love the name willow, it's perfect for her. I love willow trees.