Introduction
Let's face the facts,  all puppies are mischievous to a certain degree. They are usually a four-legged hurricane that lives to play, chew and get into everything. Pooches of all ages like to have fun but when they are little they like to have a lot of fun and that level of playfulness is what inevitably gets them into trouble. Sometimes loads of trouble. If you own a dog or a puppy then you might want to consider naming them a handle that belies their mischievous nature. 
Televisions shows and movies love to pick a mutt as the mischievous character who is smart but always getting into trouble. There is probably no canine that is more famous for its mischievous nature then Eddie, the adorable little Jack Russell, from the long-running sitcom Frasier. 

Even in real life, the Jack Russell who played Eddie was known for his naughty nature. The dog actor's name was Moose and even his first life owners couldn't handle his antics. He ended up being rehomed to a Hollywood dog trainer named  Mathilde Halberg. Under her tutelage, the spunky Jack Russell rose to acting fame when he landed the role in Frasier. 

Dog Names Meaning Mischievous in Pop Culture
Featured Famous Mischievous Dog
Eddie
Frasier, starring Kelsey Grammer, aired for the first time in 1992. Almost immediately Eddie, Frasier's dad's small dog, took center stage. Neither Frasier nor his brother Niles  (played by David Hyde Pierce), wanted to take their disabled father Martin (played by John Mahoney) into their homes because they knew all about Eddie's impish personality. 
Although the name, 'Eddie' does not exactly translate into the word mischievous, thousands of Frasier fans automatically associate the devilish little Jack Russell Terrier with the personification of the word's very meaning. There is no more famous dog then Eddie to depict what it means to have a headstrong personality while also being sweet and enduring. 

Eddie was known for the many staring contests that he would have with Frasier. He would regularly get on Frasier's prized designer couch and stare at him until Frasier would feel utterly uncomfortable. 

Throughout the long-running sitcom,  Eddie (played by Moose) grew in popularity. The spunky little canine received more fan mail each month then his human actor counterparts. When Kelsey Grammer won an Emmy Award for best actor in a comedy he even acknowledged the small Jack Russell's effect on the show by holding the award high and proclaiming, "Most importantly, Moose, this is for you." 

Frasier ran from 1993 until 2004 and during that entire time period, the small dog named Eddie remained a key figure who was adored by the audience. Many episodes would revolve around the dog such as the time when Eddie becomes depressed. Martin, Niles, Frasier,  and Daphne (played by Jane Leeves) hired a doggy psychiatrist to figure out what was wrong with the pooch. As the story unfolded, the characters all stressed that they were the cause of Eddie's ongoing sadness. However, at the conclusion to the episode, the audience learns that the only thing wrong with Eddie is the fact that he is upset because he can't find his beloved Barbie doll toy. 

Another episode that showcases Eddie's naughty behavior is when a neighbor knocks on Frasier's door and hands him a box filled with tiny puppies. It would appear that Eddie has been active with the neighbor's dog and has fathered an entire litter of puppies that Frasier, Daphne, Niles, and Martin must find homes for. 

Frasier would last for nine seasons before the cast mutually agreed to bring the show to a conclusion. Even the final episodes of Frasier exhibited Eddie's rascally behavior when Niles accidentally drops Martin's bride's wedding ring into a bowl of dog food and Eddie eats it. They have to rush little Eddie to the veterinarian to retrieve the ring so Martin's wedding can proceed. 

Dog Name Meaning Mischievous Considerations
If Eddie sounds like your four-legged mischievous buddy then you might want to consider a name that showcases his endearing behavior. Many dog owners can relate to Eddie's fiery personality.
Moose, the dog who played Eddie, would live until he was 15 when he would pass away of natural causes. During his later years, the pooch suffered from dementia and other physical ailments but he still retained the vexing personality that made him such a unique canine and helped him create one of the most famous television dogs in history. 

A mischievous canine buddy might be a little bit hard to handle at times but the odds are good that he keeps your life interesting by making sure you are on your toes day in and day out. You probably never know what he is going to do next. When you consider a name that depicts his character, you should think of famous dogs who share his exasperating traits and words that also showcase his nature. There is a bevy of monikers to choose from that are not only unusual but also sure to attract attention from people who will wonder why you picked such a name for your frolicsome four-legged buddy. 
Most pet owners who share their lives with troublemaking pooches have one story after another to tell about their canine. Owning a mischief maker is a bit like having a two year old human toddler who never grows up. They are always into something, breaking something, or doing something rowdy. Their most endearing quality is their ability to make you feel like you want to pull your hair out by the roots but then they will turn around and do something sweet to melt your heart. The adventures just keep coming and you learn new ways to cope. 

Even with obedience training, a dog with a mischievous nature will continue to get into good-hearted trouble. His impish personality is the thing that sets him apart from other mutts who might be model canine citizens but lack the fire of your boy's insubordinate heart. 

Male Dog Names Meaning Mischievous
Votes
Name
Vote
11

Bolt

Like a lightning bolt

9

Bullet

Fast like a bullet

6

Popcorn

Always popping up and down

5

Rebel

Out of control

5

Fireball

Fast like fire, great for a pup with a red coat

5

Flash

A burst of energy

4

Disco

Energetic form of dance

4

Sparky

Upbeat personality and a great name for a Dalmatian

3

DynoMutt

Doggy version of dynamite

3

Blizzard

A storm, may be just the name for a white dog

3

Electron

Perfect for a smart agility dog

2

Lightning

Bright like a lightning bolt

2

Cheetah

Super speedy like a cheetah

2

Pepper

Like the spice

1

Rally

Just the name for a Whippet

0

Genius

For a very smart Border Collie

-1

Jitterbug

Like the dance

-1

Maniac

Out of control

-1

Neutron

A high energy atom

-1

Tango

A very energetic dance

-2

Cyclone

For a dog who tears around like a cyclone storm

-2

Go-Go

Always on the go, would fit a Min Pin

-2

Octane

High energy like an Akita

-2

Mustang

A fast car or horse

-3

Bongo

A drum

-3

Chipotle

Spicy like the pepper

-3

Monsoon

Like the rain storm

-4

Porsche

A sleek fast car

-5

Skedaddle

Running wild, for a terrific Terrier

-5

Electric

Like electricity
Female Dog Names Meaning Mischievous
Votes
Name
Vote
9

Storm

Wild like a storm,nice name for a Husky

8

Kahali

Indian for mischievous

7

Trouble

Always in trouble, perfect for the curious dog

6

Faye

Fairies are known to be troublemakers

6

Loco

Spanish for crazy, cute for a small dog

6

Dancer

Always dancing around

6

Cayenne

Spicy like the pepper

6

Cuppa

Slang for energetic like coffee

5

Traviesa

Spanish for troublemaker

5

Wild Thing

Showcasing a wild and crazy nature

5

Spaz

Always energetic

4

Yuktasri

Indian for brilliant naughty girl

4

Dash

Running at high speeds

4

Espresso

Energetic like the coffee, cute for a dog with a dark coat

3

Scatter

Runs when in trouble

3

Spirit

Having a wild spirit

3

Tornado

Wild like a tornado

2

Puck

A mischievous fairy

2

Zany

Meaning crazy

2

Blaze

Burning out of control

1

Rampage

Very energetic and will fit a feisty dog

0

Zippy

Having a zippy personality, for a busy pup

0

Nibby Nose

Always having their nose in something

0

Chaos

Always getting into trouble, may suit a curious Bulldog

0

Bizzy

Always busy

-2

Valayi

Indian for naughty girl

-2

Allegra

Happy and spunky

-2

Dizzy

Meaning playful

-2

Lively

Always energetic, cute for a perky Poodle

-2

Fiesta

Energetically celebrating
Community Dogs with Mischievous Names
Spirit
Female
Chihuahua
Bakersfield, CA
Personality
Active
Silly
adorably cute
mischieious
The reason why I am naming my puppy Spirit is because she is very very, very very WILD. And because she is a very unique and this name is very unique. I have not heard nobody that I know name their puppy this. She can be a handful and sometimes a handful but that is okay. She is like a liking machine and she is so funny. So cute but soooooooooo mischieious.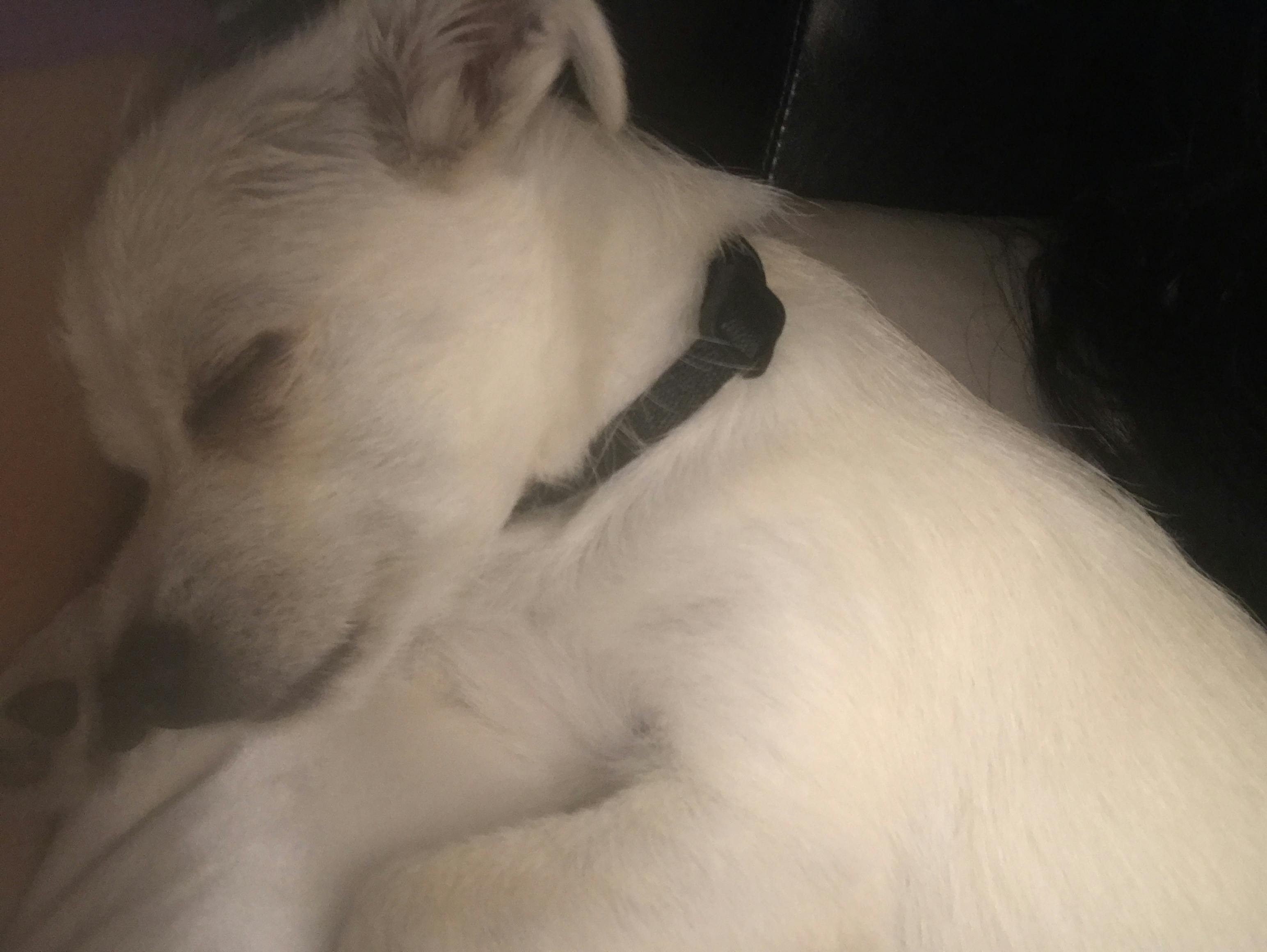 Rex
Male
Chihuahua
Kalaheo, HI
We just didn't know what to name him so we just chose Rex for his name so yeah
Gohan
Male
Siberian Husky
Hawaiian Beaches, HI
Personality
Intelligent; Silent killer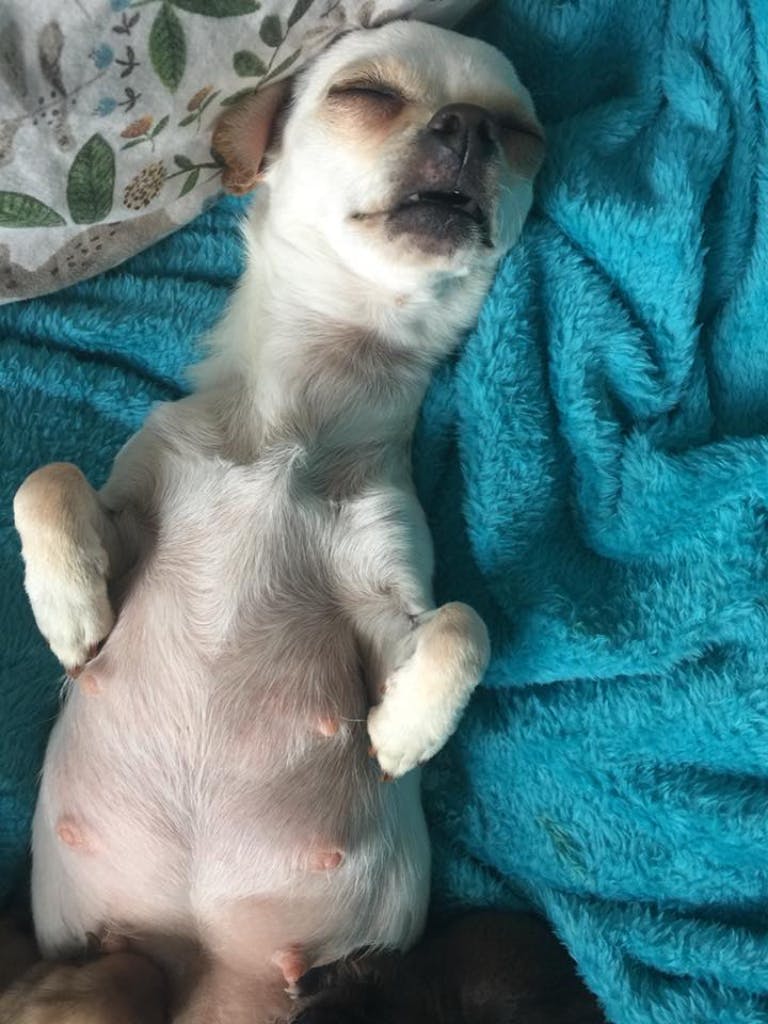 Malandra
Female
Chihuahua
Swansea, IL
Personality
Silly
Pretty
Full of herself
Cute
Tough
My dad came home one day with a beige puppy. It was a chihuahua called Malandra. We call her Mala for short, Malandra means tough girl
Pixie
Female
Shih Tzu
Baltimore, MD
as soon as we saw her she started to jump around and we loved her instantly she is very wild and pixie is the name for a wild fairy she always gets into thing but we still love her she sleeps with us and dreams about chasing cats,bunnys,mice,and squirrels