Introduction
Sometimes one letter is all you need to figure out what you should name your new puppy. You might not quite know what you want to name him or her, and you might not have had enough time to truly figure out who the dog really is, the personality, the likes and dislikes. But as long as you know what letter you want the name to start with, you have a starting point. From there, it's all about patiently contemplating, weighing options, and being open-minded. Here are some dog name ideas that start with the letter G. Maybe you'll find the perfect name? 
Dog Names That Start With G in Pop Culture
Featured Famous Dog With a Name that Starts with G
Gladstone
Dogs like Gladstone are not a dime a dozen. This iconic Bulldog belonged to Watson, and had enough personality to hang out with him and Holmes, even going as far as helping them with their mystery solving, and even the prevention of further crimes. He would also serve as an experiment assistant to Holmes, much to Watson's dismay. The good news? Gladstone didn't seem to mind at all! Not many dogs can keep up with this timeless duo, so you know Gladstone was truly one-of-a-kind. He would put up with a lot, but also provide his own dose of humor to the mix. 
 That being said, it's very difficult to shine when you're standing beside the Sherlock Holmes, especially played by Robert Downey Jr. It takes a certain personality to be able to carve out a place of your own. And that Gladstone did by not only being memorable in the film, but also by scoring his very own character poster for the film Sherlock Holmes: A Game of Shadows. The Bulldog is facing sideways, looking up toward whom we can only assume is his beloved Watson. There's also a flattering light seeping through the window behind him, making him all the more handsome. Talk about a well-designed movie poster! 
But there's another dog with a G name that also deserves some recognition: Goofy. That's right, you might have forgotten that although he walked on two legs and got dressed every morning, Goofy was technically a dog. Back in the day, he hung out with Donald Duck and Mickey Mouse, and usually ended up in some seriously crazy adventures, fueled by his clumsiness. The name fit, really. 
This accident-prone dog continuously had to be saved by his friends, or by sheer luck, but everything was so light-hearted with him. When he realized just what he avoided, whether it was a ditch, a car accident, or embarrassing his son, Max, he would always follow it up with his signature "guffaw," and everything would be silly again. 
Despite his amazing ability to always find himself in a pickle, however, Goofy wasn't a downer. In fact, he was always pretty upbeat, and willing to try and help his friends. When they were in need, he helped, when they were upset, he found a way to cheer them up. And you know what? He helped many a child laugh and smile even if they were upset too. 
Dog Names that Start with G Considerations
When it comes to naming your new puppy, it's important to remember the changes that the dog will undergo throughout a lifetime. Much like people go through growing pains, phases, and those awkward growth spurts, dogs do too! The times when she will grow into those long legs and walk ungracefully, like Bambi. The times when the rope chew toy is the favorite, but of course, that's right before discovering the brightly-colored tennis ball. It's these life events that will help shape your dog into who she will ultimately be. So, selecting a name that is much too specific to one of the phases now may eventually not make sense. Something else to consider is how the dog treats the other animals in your home. Maybe the dog is super friendly to the household cat, and spends the better part of the early afternoon snuggling with it. Or maybe the dynamic is a little more stereotypical! Whatever the case may be, it's helpful to understand your dog's behavior towards others, as this will give you a better idea of what an appropriate name would be. Whatever you discover about your dog, remember to take your time. Good dog names take time to find. 
Male Dog Names that Start With G
Votes
Name
Vote
6

Gillis

Sounds like gills, so maybe if he loves to swim

5

Gannon

If you prefer an old school name, meaning "fair skinned"

5

Gael

Sounds like those ocean storms and winds, but that is spelled "gale"

4

Gaston

After Beauty & the Beast, ideal for a Beagle

4

Garland

Perfect if you get your dog around Christmas time

4

Grover

Almost like "Rover," but better

4

Glenn

If you love Family Guy

3

Gert

Short and simple, like a man's dog

3

Gaines

Especially good if he's a little hefty

3

Geoffroy

If you like the name "Geoffrey," but think it's too common

3

Galen

As in Galen of Pergamon, the Greek physician

3

Gary

The name of Carrie Fisher's dog

2

Gustav

For your little Norseman dog

2

Genji

If you're really into Japanese names, things, food, and culture

2

Gemini

If you love the zodiac, and firmly believe your dog has two personalities

2

Giovanni

If you want him to sound Italian

2

Garrus

If you love Mass Effect, pre Andromeda days

1

Grimm

If he loves terrible stories

1

Galileo

Like the astronomer, physicist, engineer, philosopher and mathematician

1

Griffth

If you really enjoyed the Berserk anime

0

Griffin

If he looks like a lion, or eagle, or both

0

Geralt

If you play a lot of the Witcher video games

-1

Gruff

If you have a very manly dog that loves the wilderness

-2

Galvin

In case you enjoy the names "Alvin" and "Gavin," but can't decide

-2

General

Ideal for a German Shepherd

-2

Gabe

Short for Gabriel and suited to a strong and dignified pooch

-3

Geir

If you love Richard Gere, but don't want to be too "on the nose"

-3

Georgie

This means "tilling of the soil"

-4

Guido

If you live in New Jersey, this is perfect

-4

Gaspar

Another Beauty & the Beast reference
Female Dog Names that Start With G
Votes
Name
Vote
6

Gennyfer

An older spelling of the modern name "Jennifer"

6

Gertrude

Derived from "spear" and "strength"

5

Gretel

Like the children's story

4

Gelato

After her favorite dessert

3

Grayce

If the name "Grace" is too common for your taste

3

Gates

Perfect if she's your guard dog

3

Glory

If she's glorious and fabulous enough to pull off the name

3

Glenda

The female version of "Glenn"

3

Guinevere

If you're in love with the stories of King Arthur

3

Glados

If she likes the game Portal

2

Gold

If she's tan, wears a golden or yellow collar, and likes shiny things

2

Gal

Short and sweet, just the name for a Dachshund

2

Genevieve

A patron saint of Paris in Catholicism

2

Galaxy

If she means the world, moon, and stars to you

2

Georgia

Makes sense if you got her in the state, live there, or she was at least born there

1

Gwendolyn

An older spelling of the name "Gwen"

0

Griselda

Talk about an uncommon name that means "dark battle"

0

Gwen

If she's really into Gwen Stefani

0

Godiva

If she's insisting on protesting everything

-1

Gemma

If she's everyone's mom

-1

Gamora

If you love Guardians of the Galaxy

-1

Gabbi

If she's a sweet girl

-1

Gorgonzola

For the dog who goes crazy over cheese

-2

Gail

If you live by the ocean

-2

Gypsy

If you have a thing for gypsies

-3

Gerri

It's not just a boy's name

-3

Gala

She can't get enough of those apples

-3

Gerber

If she's actually more of a baby

-3

Goldie

If she lights up every time she sees Kurt Russell on TV

-4

Gia

Another short but simple name, means "God's gracious gift"
Community Dogs with Names that Start with G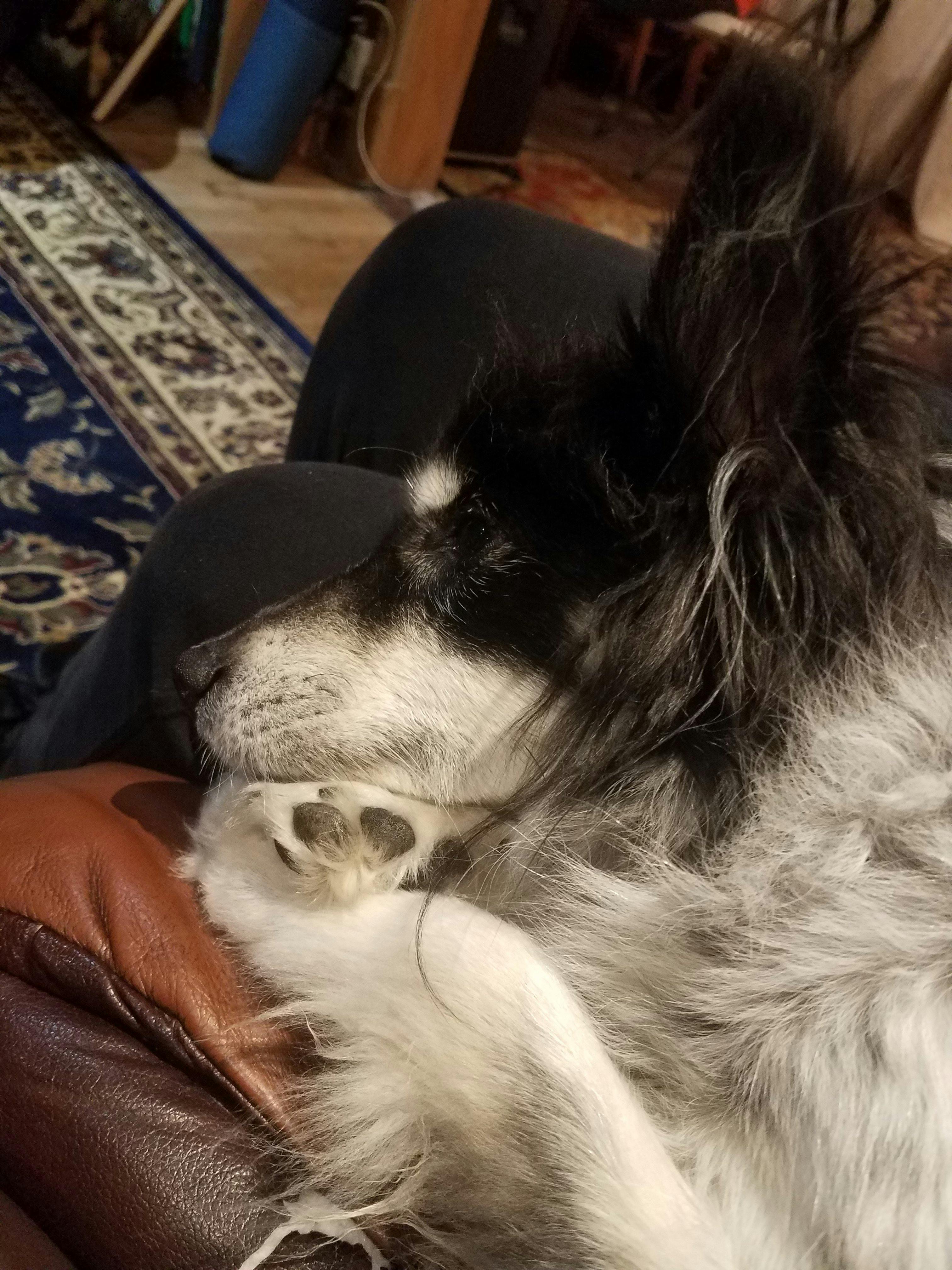 Gidget
Female
Mutt
Minneapolis, MN
Personality
Playful
Athletic
Sweet
Smart
Cuddly
My husband and I both made lists of names we liked and went through them together. Gidget was on his list and we both like it. Almost 10 yrs later, I would't change a thing.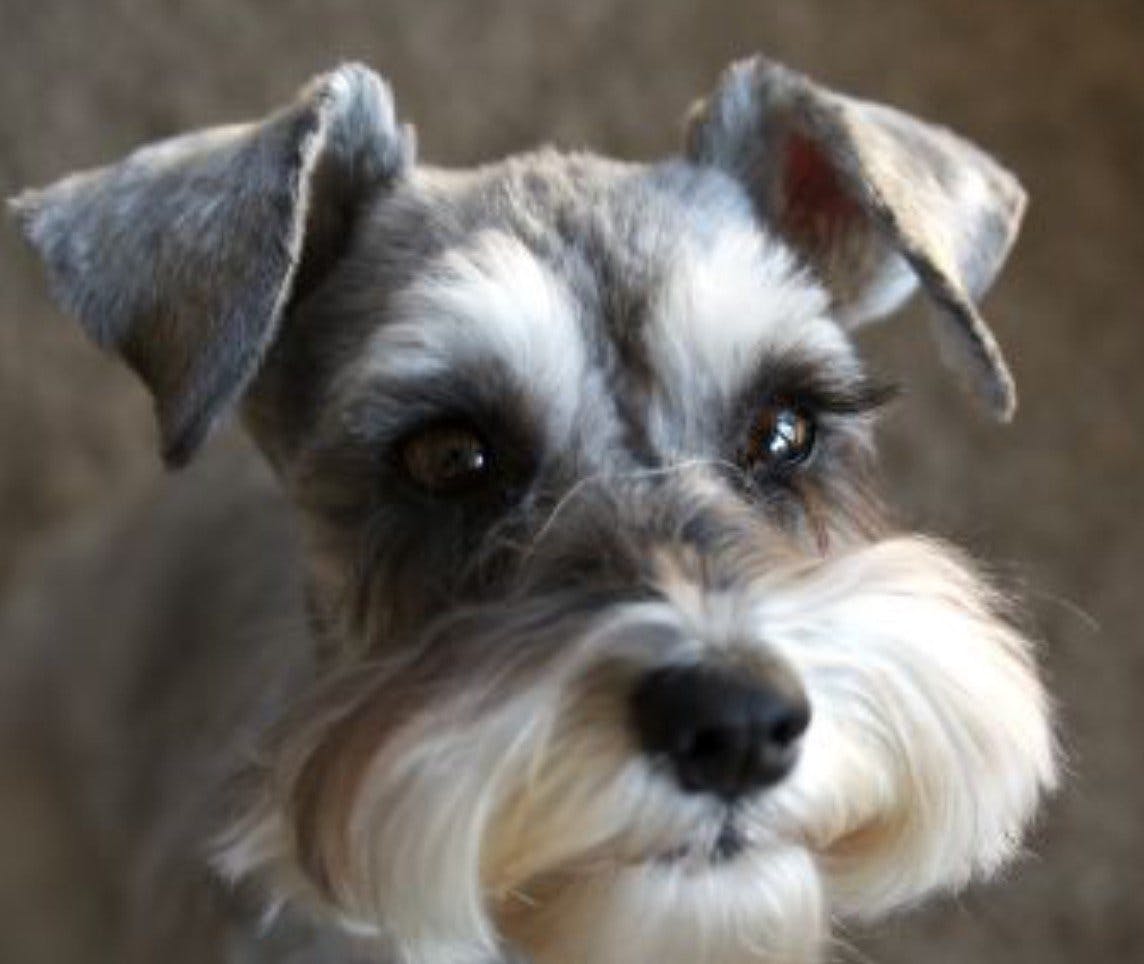 Frounchendofegh
Female
Schnauzer
New York City, NY
Well we named her Frounchendofegh because she was just crazy like that so we gave her an adorable name. Frounchendofegh is a crazy name from Australia. I was born there. Thank you!