Introduction
If you own a farm, work on a farm or dream of the day you can spend your days on a farm, a farmer dog name may be the right way to go when naming your new pooch. Farm life is not for everyone but for those who enjoy it, a farmer dog name provides the opportunity to honor the lifestyle with a name fitting for a canine who will spend his days with you out in the fields. Think of the glorious wheat fields or the rows of apple trees. Imagine the satisfaction of a hard day's work. The possibilities are endless when considering a name for your new family addition, based on the wonderful occupation of being a farmer.
Farmer Dog Names in Pop Culture
Featured Famous Farmer Dog
Lassie
Farmer dogs can be found throughout pop culture. Perhaps the most famous of farm dogs is Lassie. A fictional character developed by Eric Knight, Lassie is a female Rough Collie who was first seen in a short story that was eventually expanded to a full-length novel that was titled Lassie Come-Home. MGM made a film based on the novel in 1943 called Lassie Come Home. The television show Lassie began in 1954 and continued for 19 years. Through the first ten seasons of the series, Lassie lived on a farm with her young master. Lassie has appeared in many books, movies and even on the radio. During her time living on the farm, Lassie helps orphaned puppies, reunites a seeing-eye dog who is injured with his human, helps a sick child and assists a mallard duck who laid her eggs on the track of a spur line.
Two other well-known farm dogs are Jack and Bandit, who were featured in Little House on the Prairie, a series of children's novels written by Laura Ingalls Wilder about her childhood on a Midwest farm during the late 1800's. A television series loosely based on the books was created and aired in 1974, running through 1983. Jack, a shaggy mixed breed dog, appeared in the first three seasons of the television show, passing away at the beginning of season four. Initially Bandit, a black and white dog, was a stray noticed by Laura's dad, attempting to steal food. Bandit then decided to hop onto the wagon of Laura's dad, ultimately joining the family.
There are numerous children's books featuring farm dogs. These include: Ragweed's Farm Dog Handbook, Marley: Farm Dog and Barney the Farm Dog. In Ragweed's Farm Dog Handbook, Ragweed provides tips on how to be a successful farm dog using dog logic. The book features Ragweed breaking his own rules and earning biscuits for his efforts. In Marley: Farm Dog, Marley joins his family on a visit to Uncle Bob's farm. Unfortunately, Marley struggles in his efforts to help on the farm as he tries to find something he can do to be of assistance. Barney the Farm Dog is a true story about the life of a Saint Bernard who lives on a farm with Farmer Vic. The book shares the pup's amusing antics and efforts to provide protection.
Farmer Dog Name Considerations
When thinking of a name for your pup, there are multiple reasons why a farmer dog name may be the best choice. Should you own a farm, it is likely that you spend a good portion of your life in an activity relating to farming. The same is true for someone who works on a farm. A farmer dog name will make sense for a canine that will be joining you during your workday. If you have not yet begun working on a farm, but love the idea of doing so, a farmer dog name will remind you of your dream. Every time you call the name of your new friend, it will bring to mind a future life on a farm, evoking feelings of joy.
Even if you are not interested in working or living on a farm, there may be something about your dog that reminds you of a farmer dog. This may be his breed, appearance or personality. For example, your new pooch may remind you of Lassie, of the television series, who spend a lot of time living on a farm. Perhaps your grandparents or parents worked on a farm; choosing a farmer dog name is a great way to honor a special lifestyle lived by member of your family.
Votes
Name
Vote
17

Silo

A structure that is used to store bulk materials, like a large amount of wheat

8

Alfalfa

Often used for forage or hay

8

Rooster

A mature male chicken

7

Brooks

Of English origin meaning "running water"

6

Coop

Farms often have chickens that reside in a coop

4

Harvest

The process and time of collecting crops

4

Jimmy

For Jimmy Carter, who was a peanut farmer

3

Tiller

A tool farmers use that gets soil ready for planting

2

Granger

Derived from a Middle French word meaning "farmer"

-1

Harrow

An implement that is Used after fields are plowed to level the land, pull up weeds and break up dirt

-2

Calbert

Means "cowboy" or "cowheard"

-4

Whitaker

Means "wheat farm"

-6

Achaius

Means "friend of a horse"

-7

Paddy

For a rice paddy

-8

Crop

Cultivated plants or produce; for example, wheat

-8

Aiston

Means "from the ash tree farm"

-9

Tractor

A farm vehicle used to mechanize farming tasks like tilling

-9

Cow

A common animal found on a farm

-9

Plow

A tool used to turn over soil prior to planting

-10

Horse

An animal commonly seen on a farm

-10

Barric

Means "grain farm"

-10

Auger

A device on a shaft that enables grain to move through a tube

-11

Beebe

Old English meaning "bee farmer"

-11

John

For John Deere, a manufacturer of farm equipment

-11

Atherton

Means "lives at the Spring farm"

-11

Baler

A farm machine used to compress crops like hay into compact bales

-12

Trowel

A small hand tool used for multiple purposes on a farm

-12

Banhan

Irish name meaning "piglet"

-12

Land

For the land that a farmer has to grow crops and raise animals

-14

Lanthrop

Based on the Old English word, it means "farm with barns"
Votes
Name
Vote
20

Lassie

For the famous television dog who lived on a farm during some of her seasons on television

20

Barley

A major cereal grain and member of the grass family

18

Honey

A sweet food produced by bees

14

Rain

Rain is important to farmers, who need water for their crops to grow

10

Charlee

Means "farmer"

8

Carley

Middle English word that means "farmer's meadow"

8

Bean

Perfect for a dog living on a bean farm

5

Georgia

Means "farmer"

5

Maize

Means "corn"

1

Alima

A Persian name meaning "strong", a helpful trait when working on a farm

0

Fallow

Land that is plowed but with seeds not planted for one or more seasons

-1

Merona

Means "sheep"

-1

Mare

A female horse that is mature

-1

Zappa

Of Italian origin meaning "farm worker"

-1

Chickie

Many farms have chickens that lay eggs

-2

Bushel

A unit of measure for dry items; equal to 8 gallons of liquid

-2

Dell

For the old song "the farmer in the dell"

-2

Acre

Unit of land; farms are often described in number of acres

-2

Fabiana

An Italian name meaning "bean farmer"

-2

Cheryl

For Cheryl Rogowski, a farmer from New York who grew a community-supported agriculture program

-2

Pasture

Pn area where grass or other plants grow to feed grazing animals

-4

Carla

A Japanese name meaning "farmer"

-5

Hay

Grass, legumes or herbaceous plants that have been dried and stored; used to feed animals like cattle and horses

-5

Dairy

A dairy farm focuses on producing milk

-5

Charo

A Spanish name meaning "farmer"

-6

Kimura

For Jiroemon Kimura of Japan, who lived to age 116; Kimura became a farmer after his retirement until the age of 90

-7

Sow

A mature female hog

-8

Pullet

A female chicken that is less than one year old

-10

Graze

When cattle, sheep and other animals feed on grass that is growing

-13

Field

A space of ground that is open or has been cleared
Community Dogs with Farmer Names
Oakleigh
Female
German Shepherd
Crawfordsville, IN
Personality
Active
Protective
We spent hours trying to find a name for her. We wanted to name her oak but thought it was weird for so we finally came up with oakleigh.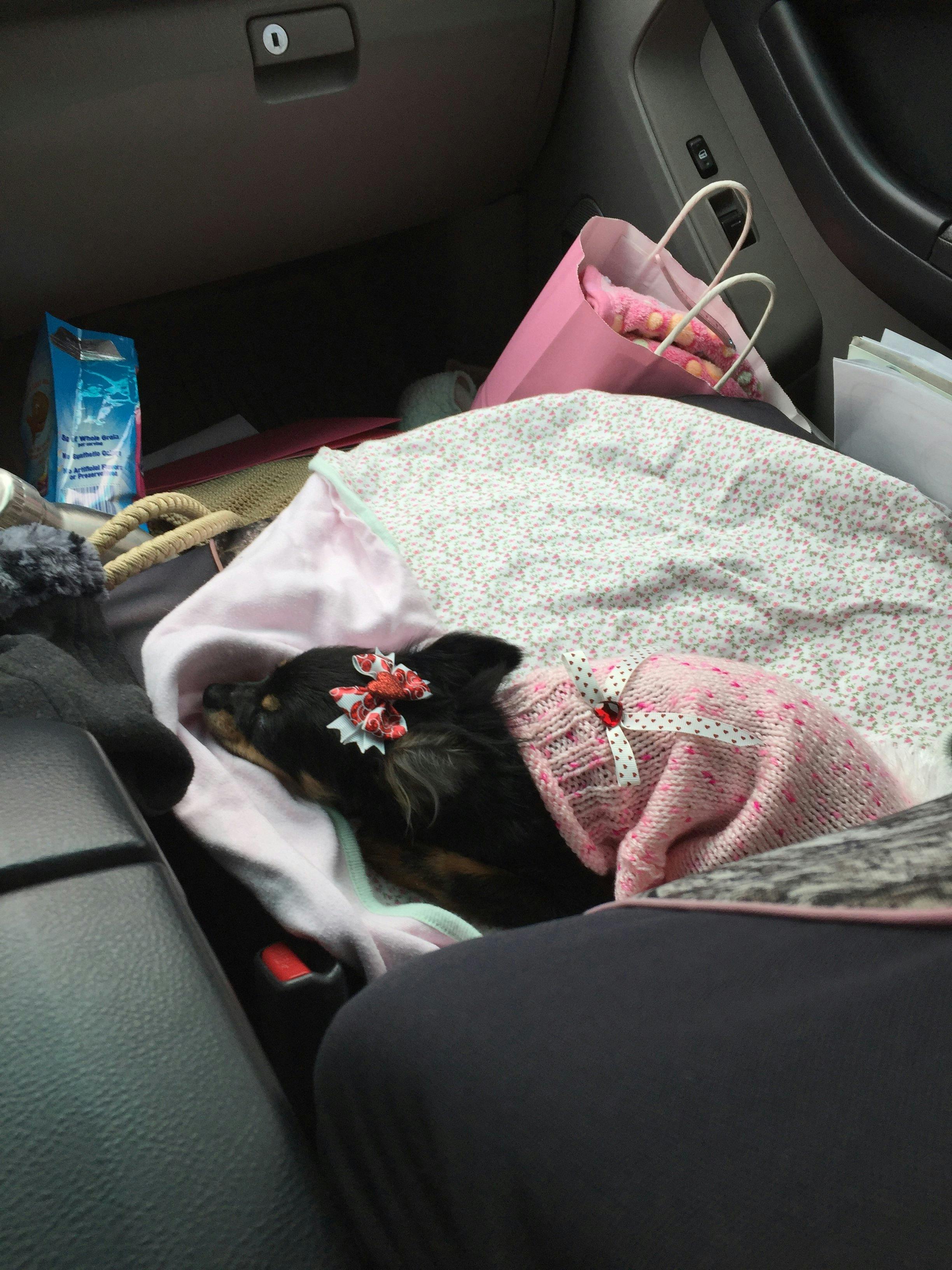 Georgia
Female
Chihuahua
Buffalo Creek, CO
Georgia a country state her old name was October but we changed it🤗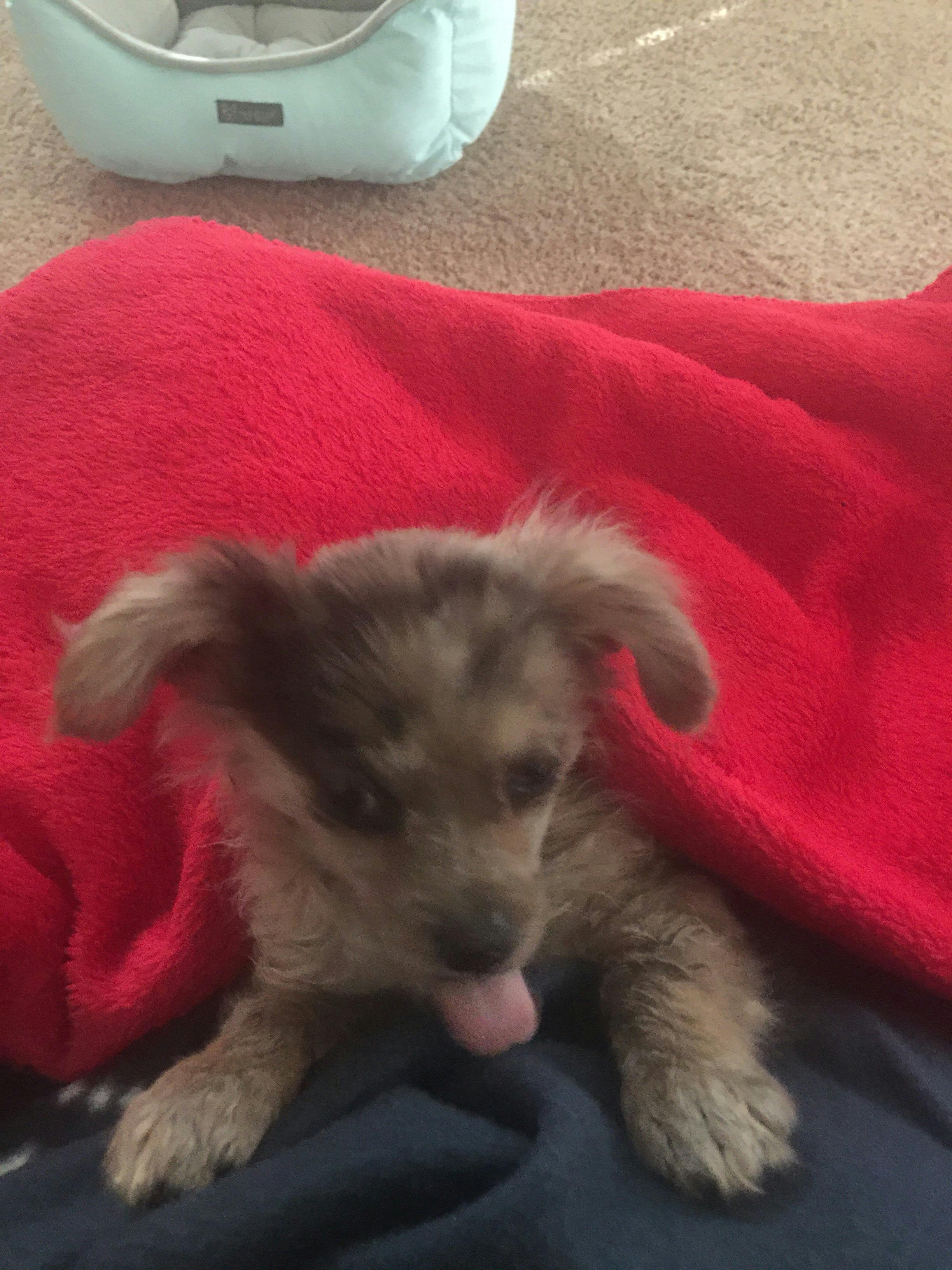 Sophie
Female
Miniature Australian Shepherd
Dacula, GA
Personality
Hyper
Excitable
Loving
Cudly
We've been farm people for a long time so my Nana named our pup after an animal on her mother's old farm from the 30's.