Introduction
For anyone who loves to try new foods, considers themselves a "foodie" or just loves to eat, a food inspired name may be just the thing when choosing a name for your new pup. A particular food may remind you of an experience you have had that you enjoy remembering; the opportunity to remember that each time you call the name of your new friend is a definite plus. You may be a natchos fan, or lead a vegan lifestyle, or perhaps your favorite place to be is in the kitchen. Whatever your reason considering a food inspired name, ideas for a new moniker relating to food are abundant and not without precedent. 
Food Inspired Dog Names in Pop Culture
Featured Famous Dog with a Food Inspired Dog Name
Taco Bell Chihuahua
The connection of dogs with food is regularly seen in pop culture. From 1997 to 2000, for example, Gidget, a dog, was seen in Taco Bell's advertising and as a mascot for the restaurant. Gidget was nicknamed "Taco Bell Chihuahua" and appeared in commercials in different costumes and "spoke" through special effects, regularly stating "Yo quiero Taco Bell", which is Spanish for "I want Taco Bell". The character in the commercials gained significant popularity and toy figures were made. The Chihuahua stopped appeared in ads in July of 2000 after some store sales fell by 6% in the second quarter of that year. Some Latin Americans reportedly felt that the dog was a cultural stereotype; while there was talk of the advertising campaign including the dog ending because of Hispanic advocacy groups lobbying efforts, other reports state that the campaign ended because it did not increase the restaurant's revenue.
A memorable scene involving dogs and food is the spaghetti scene in the 1955 film Lady and the Tramp. The animated movie is a love story about two dogs who come from different worlds. Interestingly, the iconic scene where the two dogs share a romantic plate of spaghetti and meatballs almost did not happen. The scene was initially cut from the film's first storyboards by Walk Disney who was concerned that dogs enjoying fine dining might be pushing it as far as their displaying human emotions. It was hard to envision how two pets could gracefully share a plate of spaghetti. Fortunately, directing animator Frank Thomas developed a rough version of the scene, convincing Disney that it could be done.
While Odie of the cartoon Garfield was not obsessed with food, his feline brother sure was. A friendly, good-natured pup, Odie was often caught up in the adventures of Garfield, which in many cases revolved around food. In the 2005 film Because of Winn Dixie, a 10-year old girl who is new to a town meets a dog that is causing chaos and claims it as her own. The girl names the dog for the grocery store where she meets him, Winn-Dixie and together they make new friends. Through her friendship with Winn-Dixie, the young girl learns more about herself and her family, dealing particularly with the departure of her mother from their family seven years prior.
Food Inspired Name Considerations
Your mind may turn to a food-inspired dog name for a myriad of reasons upon bringing home your new friend. Perhaps your new pooch reminds you of a dog that you connect to a certain food; for example, the Chihuahua in the Taco Bell commercials. You may notice that your new pal takes a liking to a particular edible item, which can inspire his moniker; if your dog gets excited when chicken, steak or even a certain vegetable is in his midst, perhaps you have found his ideal name.
Your dog may also remind you of a certain food; leading to your considering that food as his name. Is there something about your dog that makes you think of a pork chop? If so, you may have stumbled upon the perfect name for your pooch. Should a food bring to mind a particular memory that you love to relive, naming your dog after that food is sure to help keep that memory alive for years to come. Regardless of the reason for your choice, a food inspired name for your dog may be the way to go. 
Male Food Inspired Dog Names
Votes
Name
Vote
24

Waffle

Made from leavened batter or dough and cooked between two plates; can be made fresh or heated from frozen

16

Cheeto

An orange, cheese flavored snack

16

Oreo

Two chocolate cookies with a white filling in between; perfect for a black and white pooch

15

Cheerio

A popular breakfast cereal; also used as a greeting

12

Caesar

For the salad made of romaine lettuce, croutons and parmesan cheese with a delicious dressing

12

Taco

A traditional dish from Mexico containing a corn or wheat tortilla wrapped around a filling

11

Barley

A major grain of cereal that is grown in temperate climates throughout the world

11

Chip

A slice of potato, usually thin, that has been deep fried or baked

10

Meatball

Goes well with spaghetti and a great name for a dog with a little extra meat on his bones

9

Beans

A great source of fibre and antioxidants

9

Burrito

Filling surrounded by a flour tortilla

9

Cheddar

For the yellow cheese; a perfect name for a dog that is yellow in color

8

Basil

An herb commonly used in a variety of cuisines

8

Reuben

A popular hot sandwich that is made of corned beef, Swiss cheese, sauerkraut and Russian dressing on rye bread

7

Bacon

A meat product made of cured pork and a treat your dog will love

6

Frito

For the corn chips as well as for Frito pie

6

Graham

For the graham cracker, typically a medium brown in color

6

Gumbo

A popular stew in Louisiana that includes meat and/or shellfish, celery, bell peppers and onions

5

Pesto

Pesto means "anything made by pounding"; pesto alla Genovese is the most common variety

4

Nacho

The snack of tortilla chips topped with melted cheese and anything else you choose

3

Alfredo

A rich sauce made of butter and parmesan cheese, popular on fettucine pasta

3

Sausage

A cylinder like meat product; a great name for a Dachshund as a result of his shape

1

Meatloaf

Often considered a comfort food, usually made of ground beef, sauces and spices

-1

Carrot

An orange vegetable and a good option for a dog with orange or red hair

-3

Pork Chop

A loin cut and the perfect name for a spunky pup

-4

Hummus

Comes from the Arabic word meaning "chickpea", hummus is a dip or spread that is made of cooked, mashed chickpeas

-6

Kale

A vegetable also known as leaf cabbage

-7

Lentil

A bushy annual plant that is a member of the legume family and often eaten with rice

-9

Gravy

A sauce that is often made from naturally running juices of meats
Female Food Inspired Dog Names
Votes
Name
Vote
21

Cocoa

Refers to chocolate and is a fitting name for a dark brown canine

18

Cinnamon

A spice that is often used in sweet treats

16

Biscuit

A small yellow dog who is the main character of a storybook collection; also a flour based food product

14

Bean

For the many varieties of beans, include garbanzo, black, pinto and kidney

14

Pumpkin

A variety of squash plant that is popular in the fall

11

Nugget

Bringing to mind chicken nuggets, this is just the name for a compact dog

11

Nutella

A spread of hazelnut cocoa that is sweetened and a fun moniker for a feisty pup

11

Rosemary

A perennial herb that has needle-like leaves

9

Pancake

A flat cake made of a batter that is starch-based, usually flat and round

8

Lady

For the spaghetti-eating dog in Lady and the Tramp

6

Cashew

A kidney-shaped seed of a cashew tree, which is an American evergreen tree

6

Donut

A type of fried dough that is usually circular in shape

5

Chickpea

Also known as a garbanzo bean, one of the earliest cultivated legumes

5

Cookie

A dessert that can be made in a variety of shapes and sizes with different ingredients

5

Jelly

A food with a soft consistency used as a spread for bread or toast as well as a filling for pastries

5

Peanut

A light brown legume that is removed from its shell and eaten, the petite dog will fit this name choice

5

Ziti

A tubular shaped pasta, a name for a dog with Italian flair

4

Nilla

For the sweet snack Nilla Wafers

4

Pita

A flatbread that is soft and slightly leavened

3

Candy

A sweet treat that may or may not be made of chocolate; a great name for your new sweetheart

3

Skittle

A fruit flavored candy made in bright colors

1

Apple

A type of fruit seen in multiple varieties, typically red, yellow or green in color

1

Brownie

A baked chocolate dessert available in a number of varieties

1

Nutmeg

A ground spice used worldwide

0

Cupcake

A small cake in any number of flavors

0

Gumdrop

A bright colored dome shaped candy

0

Muffin

A baked product available in many varieties and made in an individual size

-4

Farfalle

A type of noodle that is shaped like a bow tie

-5

Feta

A popular Greek cheese made of sheep's milk or a mixture of sheep and goat milk

-7

Coffee

A drink brewed from coffee beans; a great name for the dog of a coffee lover
Community Dogs with Food Inspired Names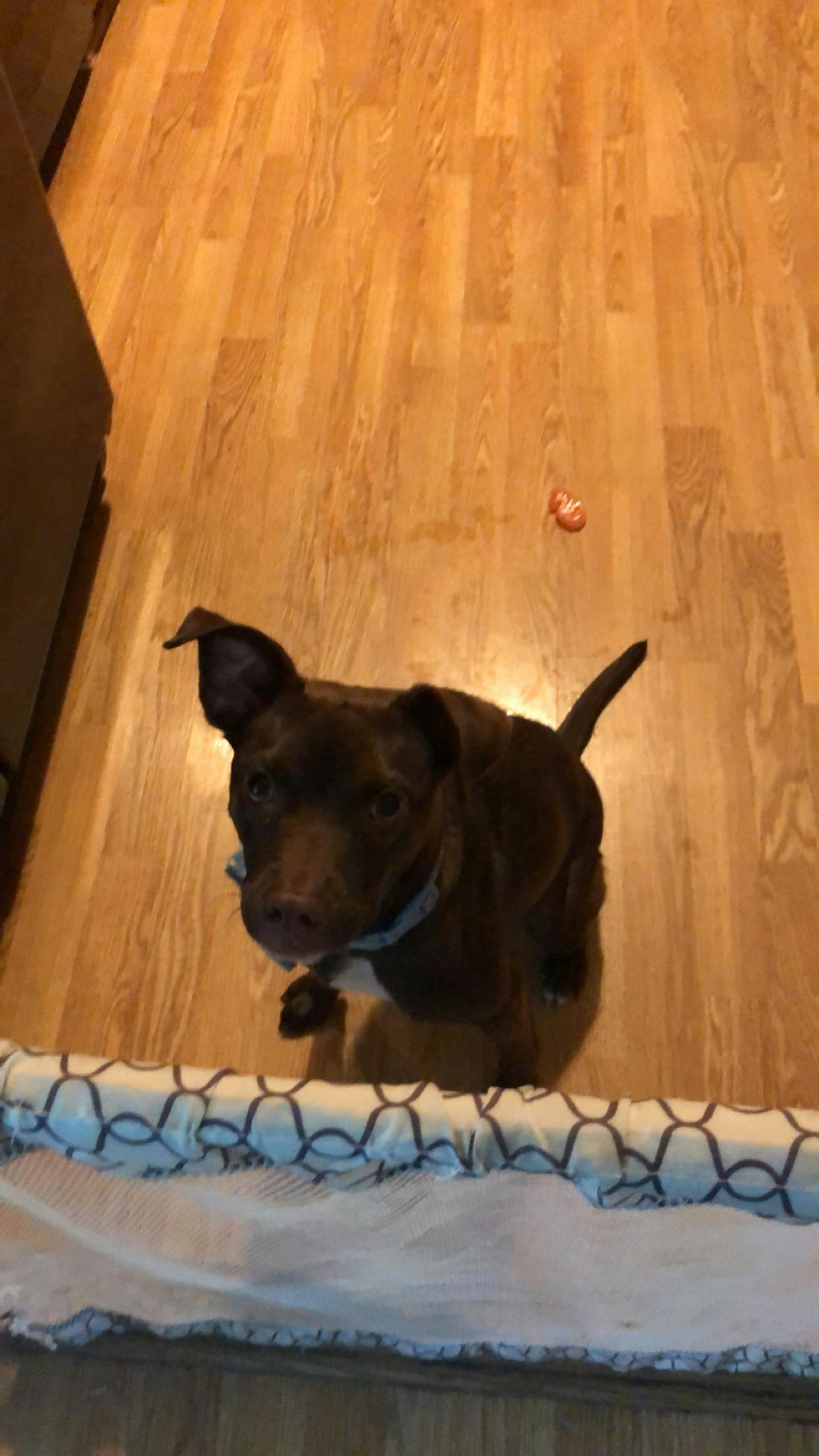 Mocha
Female
Chihuahua
Sioux City, IA
Personality
Crazy
Entergetic
She was very energetic so I figured she was like a mocha.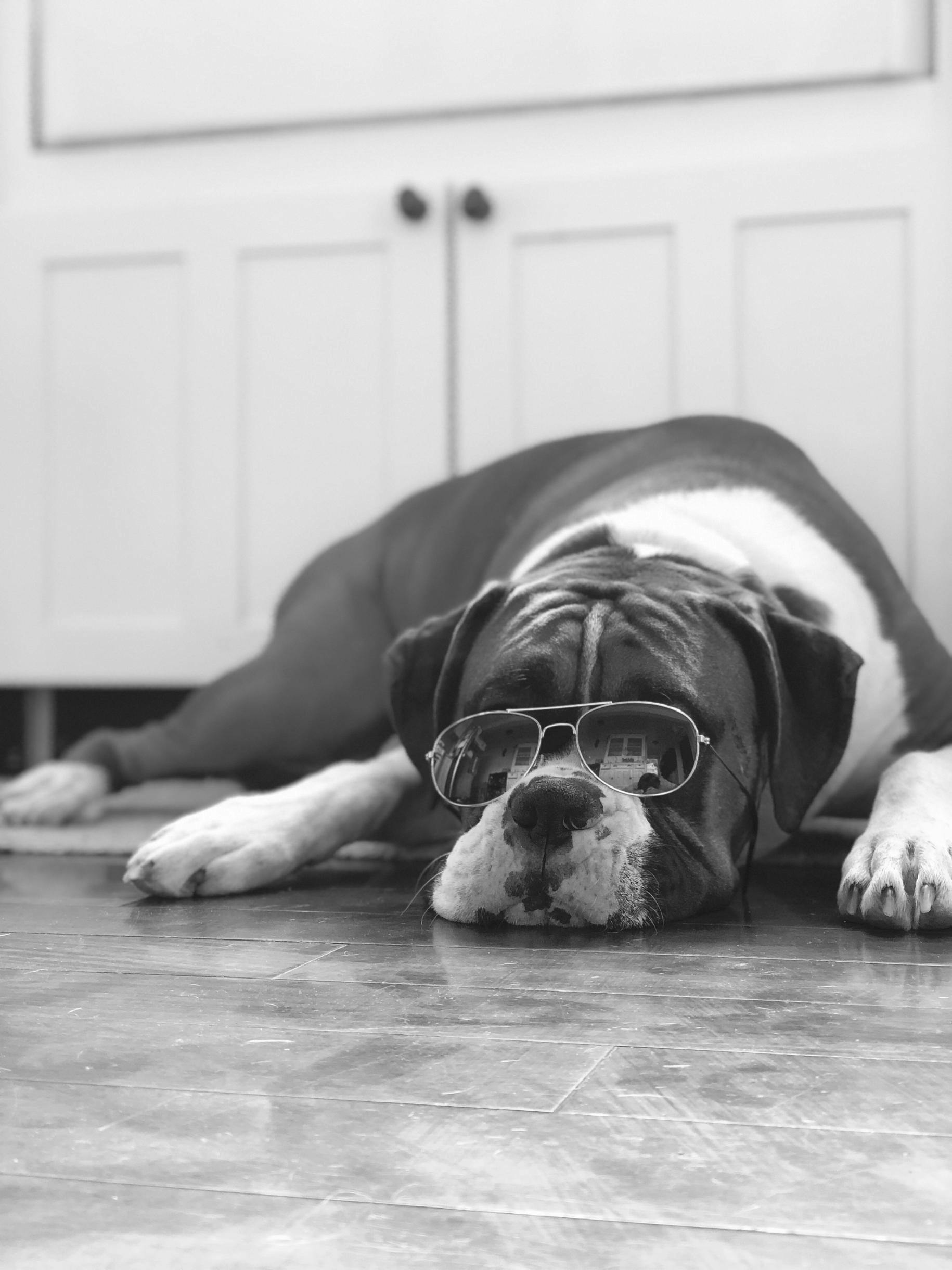 Buster
Male
Boxer
Crescent City, FL
Personality
Loyal
Dumb
Pig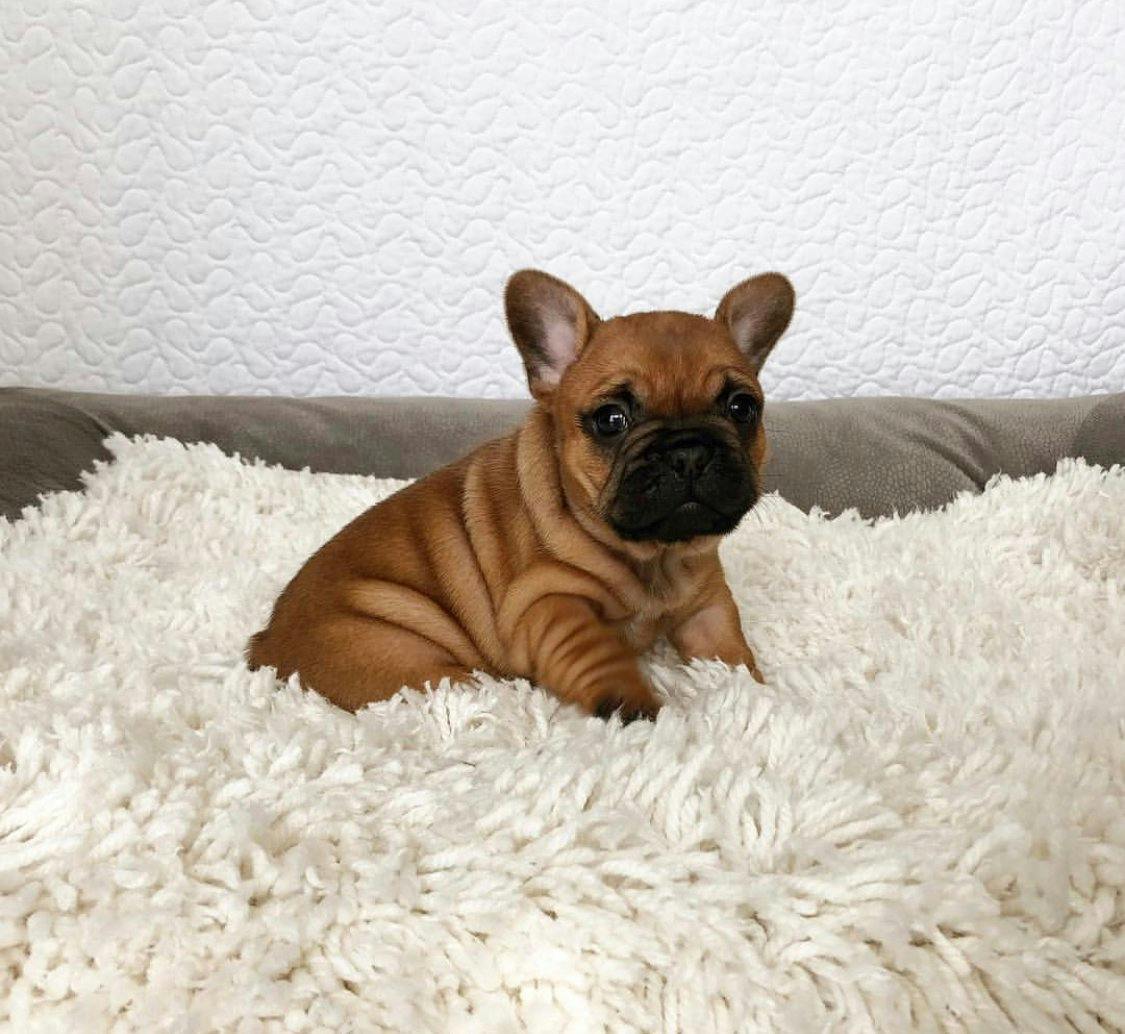 Grits
Female
French Bulldog
Roseville, CA