Introduction
For a golf enthusiast, giving your dog a golf-inspired name is a great way to tie together two of your favorite things, and they may have more in common than you might think. They can both be enjoyed outside, entail driving and chasing balls, are full of doglegs (and sometimes hazards), and share some terminology like ruff and rough, fluffy and Fluffy, puppy and cuppy. Even though dogs aren't generally allowed on professional courses, that doesn't mean you can't still enjoy them together, like practicing putt with your mutt at home or working on your chip shot with your Weimarrott.
Golf Inspired Dog Names in Pop Culture
Featured Famous Dog with a Golf Inspired Name
Fluffy
If two heads are better than one than three must increase things exponentially. And if guarding something is the game, few seem to be better than that of Fluffy, the Cerberus from Harry Potter and the Sorcerer's/Philosopher's Stone. 
As far as fictional dogs go, Fluffy may be one of the most memorable, if not for his massive size, then at least for his three heads. It also doesn't hurt that he's pivotal to the progression of the story.
Like most characters from the Harry Potter series, Fluffy has a pretty thorough background. The book's author, J.K. Rowling, originally tied in some history with her conception of the giant three-headed dog as well. In the book, Rubeus Hagrid, the school's gamekeeper, claims to have gotten Fluffy from a Greek chappie, implying that elements of Greek mythology were involved. In both Greek and Roman mythology, three-headed dogs are prominent figures known as hellhounds, the most powerful and prolific of which was Cerberus, also known as the "hound of Hades", which was said to guard the gates of the Underworld as a tool to prevent the dead from escaping. It's also notable that Cerberus' most noteworthy story is being captured by Hercules as part of his Twelve Labours of penance, a keen parallel to Harry Potter himself. Unfortunately, during the filming of the first movie, the "Greek chappie" somehow turned into "an Irish feller", thus obscuring the original meaning and subtext Rowling was going for all along.
In the film, however, Fluffy doesn't lose much of his importance because of it. He is originally stumbled upon while the classic trio of Harry, Hermione and Ron (as well as Neville Longbottom, who is not included in the film moment) are trying to escape being caught by Argus Filch, the curmudgeonly caretaker of Hogwarts, after being duped by rival classmate Draco Malfoy into a late-night duel. Before the trio departs after being frightened nearly out of their robes, Hermione notices Fluffy is perched atop what looks to be a trap door, an important piece of foreshadowing as the trio tries to figure out its meaning in context. 
Eventually, they discover that he's guarding the Philosopher's Stone and must find a way to lull him to sleep, which happens to be music, despite almost failing in the moment and risking being mauled by the giant beast. After the story's conclusion and the stone's destruction, it is said that Hagrid, who initially lent Fluffy to Headmaster Albus Dumbledore, temporarily set him free in the Forbidden Forest shortly before Dumbledore had him sent back to his native Greece. 
Fun Fact: In the film, Fluffy appears to be modeled after a Staffordshire Bull Terrier.
Golf Inspired Dog Name Considerations
Given the amount of crossover that exists between golfing terms and dog-related terms, there is certainly a fair(way) amount of cleverness or dual meaning you can derive from using one as a dog name, it all just depends on how deep you want to get with it. 
For instance, if you have a dog that tends to walk at a slight angle, then Shank, Fade and Slice would all be good picks. A dog that is always digging would be well-suited with the name Bunker. If your furry friend never quite gets things right on the first try, then Mulligan would be perfect. For a dog that wags with such intensity that it moves their whole butt back and forth then Waggle would be a great choice. The name Oscar Bravo would be ideal for a dog that always wanders off where they shouldn't. 
Of course, there are plenty more golfing terms that also describe a dog's habits, quirks or personality such as Caddy, Flop, Flier, Pistol, Spoon, Nuke, or Gimme, and they can all be interpreted as you see fit. Start by making a list of your dog's most unique traits, then run through our list and see if anything jumps out at you. If nothing else, make your own list of frequently used terms, references, or golfers themselves and see if you can find any that seem like a sure-shot hole-in-one. 
Male Golf Inspired Dog Names
Votes
Name
Vote
1

Byron

As in Iron Byron, a testing device used to test clubs and balls

-1

Divot

Spots of the course displaced by the strike of a club

-1

Driver

The 1-wood club; a club with the lowest loft

-1

Flier

A shot with unusual spin due to the lie or conditions that causes it to sail further than normal

-1

Par

The score an average, accomplished player is expected to make on an individual hole

-1

Scramble

Catching up after falling behind

-1

Hacker

A slang term for a terrible golfer

-2

Fade

A shot that flies only slightly off to one side

-2

Lag

A shot purposely hit to fall short of the target

-2

Lob

A short, high flying shot meant to have a soft landing

-2

Mulligan

Hitting a second ball without penalty (not legal but commonly used in friendly games)

-2

Whiff

A hard miss

-2

Flub

A missed or straight up terrible shot

-2

Nuke

Hitting a ball to the maximum distance possible for that club

-3

Block

A type of swing that uses the forearm to produce a purposeful direction

-3

Coil

How the golfer's body turns during the backswing

-3

Draw

A shot with a slight drift from right to left for righties and vice versa for lefties

-3

Floater

A ball whose contact and trajectory are compromised by tall grass and thus floats in the air, falling short

-3

Flop

Like a flip shop but with a slower swing

-3

Grip

How a golfer holds their club depending on style and shot

-3

Groove

A consistent swing

-3

Link

As in links, a term used to describe a course built on linksland which is reclaimed from the ocean

-3

Pivot

The rotation of the body during a swing

-3

Spoon

An outdated term for a 3-wood

-3

Bag Rat

A slang term for a caddie

-3

Jaws

The few inches surrounding the cup/hole

-3

Muff

Like a flub; to mis-hit a shot

-3

Oscar Bravo

A slang term for out of bounds
Female Golf Inspired Dog Names
Votes
Name
Vote
2

Birdie

Scoring one under par on a hole

1

Bogey

Scoring one over par on a hole

1

Bunker

A hollowed area of grass or sand meant to be an obstacle or hazard

1

Caddie

The person who carries and grabs/exchanges clubs for the golfer

1

Shank

A swing that misses so severely it hits the ball with something other than the club head

0

Calcutta

An auction where people bid on teams or players that will be playing in a tournament

-1

Balata

A rubber-like substance that lines the outside of golf balls

-1

Carry

How well a ball travels

-1

Croquet

A style of putting

-1

Cuppy

When the ball is sitting in a small depression

-1

Dormie

When a golfer is up by the same number of strokes as the number of holes left

-1

Duck

As in Duck Hook; a shot that flies hard off to the left for righties

-1

Eagle

Scoring two under par on a hole

-1

Flange

The angled head of a wedge or putter

-1

Flip

As in Flip Shot; a short, high shot

-1

Fluffy

A type of lie where the ball rests on top of taller grass

-1

Grain

The direction the blades of grass grow

-1

Heel

The part of the club head that is closest to the hosel

-1

Hook

A shot that flies sharply outside (left to right for righties)

-1

Hosel

The part of the golf club that connects the shaft to the club head

-1

Nassau

A bet/competition set up to reward points for winning the front 9, back 9 and total 18

-1

Pace

The speed of a swing or the greens

-1

Pistol

A type of grip usually used for putting

-1

Slice

A harder cut to one side than a fade

-1

Teebox

Where golfer's begin each hole and tee off from

-1

Waggle

A motion or motions used to keep a golfer loose before a swing

-1

Yips

A psychological condition where someone talented seems to lose all of their skill in an instant

-1

Cabbage

Thick, inescapable rough

-1

Dawn

As in dawn patrol, the first golfers on the course

-1

Gimme

A conceded putt

-1

Quacker

A slang term for a duck hook

-1

Wedge

A severely-angled iron used in special situations
Community Dogs With Golf Inspired Names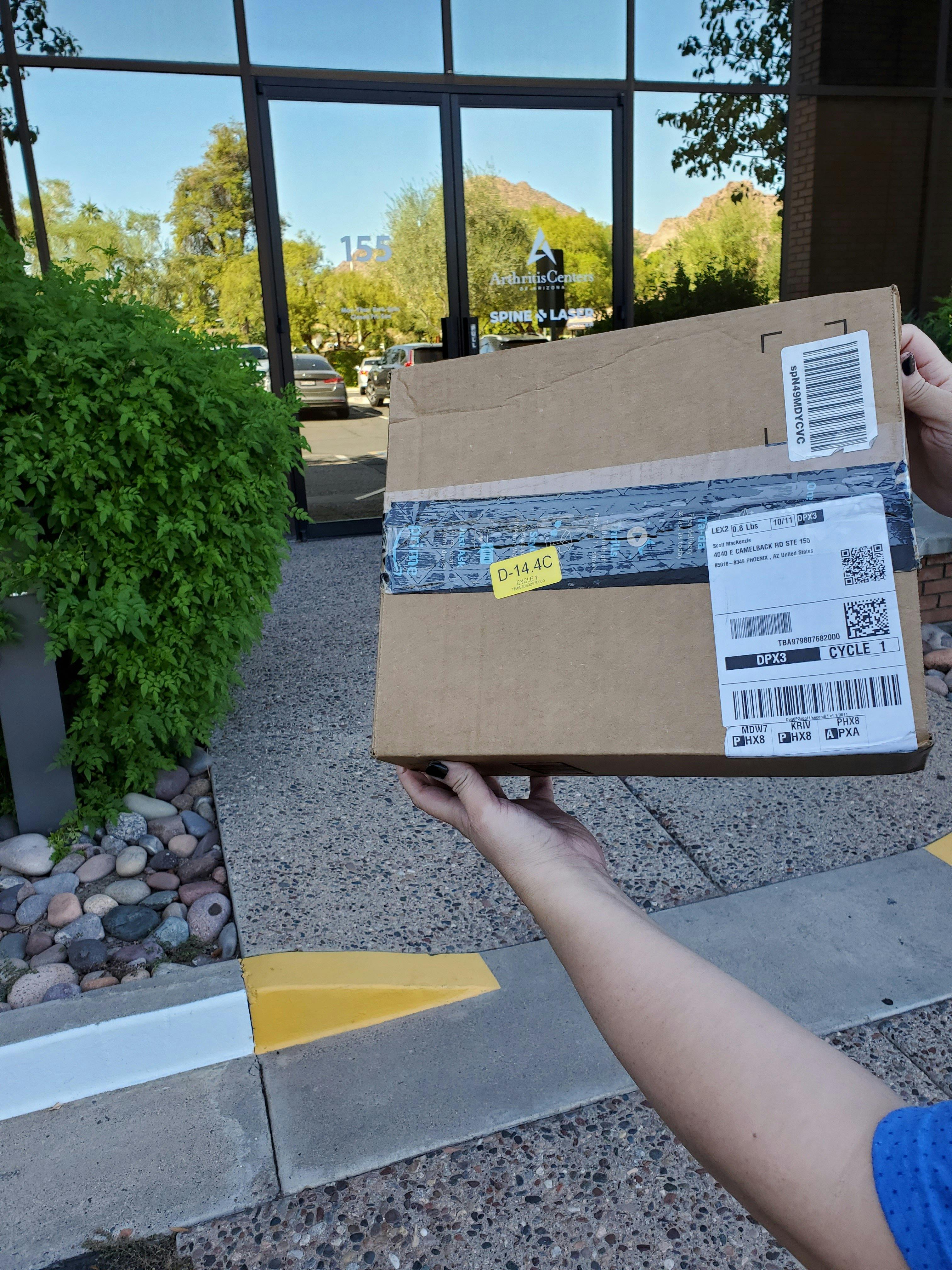 Divot
Male
Pit Bull
Gilbert, AZ