Introduction
When making a commitment to a new canine pal, you plan to have his back and hope that down the road he will have yours. Whether your new friend is large, small, or somewhere in between, a name that invokes courage and the ability to save the day is something to consider. It will be easy to feel warm and fuzzy about your pet when just saying or hearing his name reminds you of heroic actions.
Hero Dog Names in Pop Culture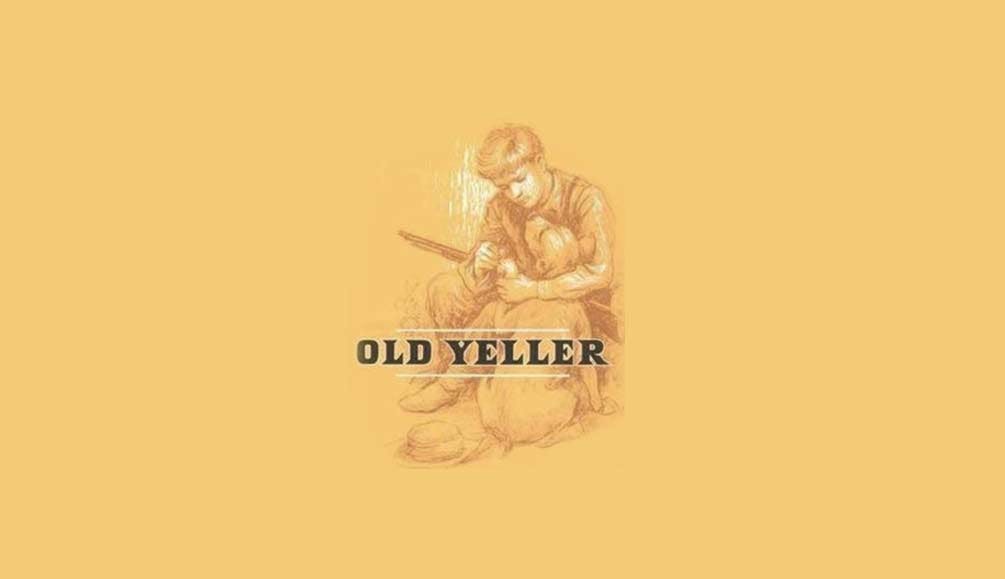 Featured Famous Hero Dog
Old Yeller
When it comes to canine heroes in pop culture, there is no shortage of dogs in television, movies and books whose actions make a big difference, often saving lives and catching bad guys. These well-known dogs come in a variety of shapes and sizes; from Toto, the small Cairn Terrier, to Old Yeller, a large Labrador Retriever and Mastiff, to Lassie, a Rough Border Collie, to Scooby Doo, who is a Great Dane, to Shadow and Buddy, both Golden Retrievers in Homeward Bound and Air Bud.
Toto may have been the reason that Dorothy wound up caught in a tornado, as she had run away to save him from being put down; however, it is he who saves her life while in Oz. Dorothy is captured by the Wicked Witch and Toto sneaks away to get Tin Man, Scarecrow and Cowardly Lion to set her free. Toto also exposes the Wizard as a regular guy when he pulls the curtain that he is hiding behind.
Another famous canine hero is Old Yeller, a Labrador Mastiff mix who, while initially a stray, fought off a bear, wild boar and rabid wolf to protect his family. Unfortunately, the rabid wolf led to him becoming infected with rabies and his having to be put down. Old Yeller ultimately sacrificed himself to protect those he loved.
With a television series that ran from 1954 to 1973, Lassie had ample opportunity to save the day. The television series was based on the Lassie films, which were based on the Lassie novel, before which there was a Lassie short story. Over the many episodes, Lassie regularly saved her human from trouble, using her physical prowess and mental acuity.
The famous cartoon dog Scooby Doo, a Great Dane, was often an unlikely hero. A bit gangly and goofy, Scooby, along with his friends, regularly solved mysteries. His first cartoon was created in 1969 and the dog has been in movies and live action films. While he was not known for his bravery, his typical clumsiness often led him to where he was forced to fight the bad guys and save the day.
Shadow, the wise Golden Retriever in the film Homeward Bound-The Incredible Journey, saves his canine brother Chance from a mountain lion attack during the adventure through the wilderness.  Buddy, the main character/top dog in the film Air Bud, is a hero of another sort, able to play basketball with amazing skill, helping his team of humans win big games.
Hero Dog Name Considerations
The name of a hero dog may be appealing for numerous reasons. Perhaps your dog is the same breed or bears a physical resemblance to a particular heroic dog. A female Border Collie may bring to mind Lassie's adventures and her ability to regularly save the day. Who would not want a dog with those skills by their side?
Certain breeds, particularly those that are larger, may evoke feelings of protection and potential heroism. The Newfoundland and Labrador, for example, have excellent swimming abilities and are able to rescue people from drowning, qualities that seem ideal for a potential hero. The actions or temperament of a particular dog may remind you of a heroic dog or bring to mind the potential to act heroically when necessary
Other breeds, like Toto, may be more quietly heroic. A dog may be trained as a service dog and his companionship can be life-saving. Some dogs are able to alert their human to a dangerous drop in his blood sugar, saving his life. While these dogs may not be risking their lives, their skills and deeds are heroic nonetheless.
You can also consider the name of a non-canine hero when naming your new friend. Giving your dog the name of a hero is likely to lead to positive feelings and confidence as your dog grows to be a more integral part of your world. 
Votes
Name
Vote
21

Ace

This Border Collie mix was injured in a car accident with his human, yet managed to crawl up an embankment and get help

16

Shadow

This wise dog was able to save his canine brother from an attack

16

Thor

After the superhero with his hammer

14

Dakota

A search and rescue dog by this name worked over 100 searches including the Columbia Space Shuttle

14

Jet

A German Shepherd Civil Defence dog during WWII, he rescued people trapped under buildings in London

13

Milo

A dog who dove into the ocean to rescue a canine friend

12

Echo

A Shepherd and Collie mix who saved his human by keeping him warm when his canoe capsized

12

Keno

A Labrador Retriever who found a skier trapped in an avalanche in two minutes, allowing for a quick rescue

12

Taz

This German Shepherd and Golden Retriever mix was with his human when she fell while hiking; he ran five miles to their truck and led rescuers to her

11

Scooby

An unlikely hero, Scooby Doo regularly saved the day without really even trying

10

Yeller

Old Yeller was a hero several times over and ultimately gave his life for his humans

9

Rock'o

A Portuguese Water Dog who can detect even the smallest amount of peanut residue in the food his human is about to eat, ensuring she avoids anaphylactic shock

8

Appollo

The first dog to arrive at ground zero after the 9/11 attacks

7

Angel

A stray Pit Bull noticed a woman and her young son being attacked by a man with a knife and came to their rescue

7

Bilbo

The first full qualified surf lifeguard dog

7

Neo

A Siberian Husky whose diabetic human went into hypoglycemic shock; Neo fetched help to save his life

7

Toto

Used his head to save his human in the Wizard of Oz

6

Chips

A German Shepherd highly decorated war dog, his story is documented in the movie Chips the War Dog

6

George

A Jack Russell Terrier protected five small children from an attack by two Pit Bulls

4

Leo

A Terrier cross who saved four kittens when he refused to leave them during a fire

4

Toby

A Yellow Labrador who saved his owner from choking by jumping on her chest

3

Buddy

The dog in Air Bud who would regularly help his basketball team achieve victory

3

Clark

After Superman's alter ego

3

Dylan

A search and rescue dog by this name was a member of the Northern Ireland Search and Rescue Dog Team and saved the lives of four students lost in the mountains in poor weather conditions

2

White Fang

Part dog and part wolf, he protects his human

1

Dorado

A guide dog by this name was on the 71st floor of the World Trade Center on 9/11; after the planes hit he guided his owner down all 71 flights to safety

0

Jake

This Black Labrador Retriever burrowed through hot debris looking for World Trade Center survivors as well as assisted during Hurricane Katrina

0

Rip

A mixed breed dog who is believed to have saved more than 100 people during the London Blitz of World War II

-1

Barry

A Saint Bernard mountain rescue dog who saved over 40 people

-2

Bruce

Batman's alter ego

-3

Horton

While not a search and rescue "professional" Horton knew Quandry Peak Colorado so well that rescue teams would ask for his help when someone was lost in the area; the dog saved at least three people
Votes
Name
Vote
15

Laika

The first dog to go to space

13

Raven

A key member of the superhero team Teen Titans

12

Leia

Helps bring about the destruction of the Empire in Star Wars

9

Amelia

For Amelia Earhart, the first woman to fly alone across the Atlantic Ocean

8

Jasmine

A Greyhound who was a surrogate mom to over 50 orphaned or abandoned animals to include foxes, badgers, chicks guinea pigs and rabbits

8

Ruby

Ruby Bridges was the first African American student to attend an all-white school in the South

7

Xena

The Warrior Princess

5

Judy

An English Pointer taken as a Prisoner of War during World War II

5

Rey

The last Jedi in Star Wars

5

Sabi

An Australian military dog who was missing in action for 14 months

5

Storm

Also known as Ororo Munroe, this comic book character can control the weather and atmosphere

5

Velvet

A Labrador Retriever that helped save the lives of three climbers on Mount Hood

4

Jade

Green Lantern's daughter who has worked with the Justice League

3

Berry

Protected her owner, who was pregnant, from a moose who came charging at her

3

Katniss

Saved her sister from death and won the Hunger Games

3

Lassie

This famous dog had plenty of opportunities for heroic actions

2

Joan

Joan of Arc led her army to victory in the 15th century

1

Organa

Princess Leia's last name

1

Wilma

Wilma Rudolph, winner of three gold medals in the Olympics

0

Sandra

After Sandra Day O'Connor, the first female justice on the U.S. Supreme Court

-1

Amazon

After the Amazons of Wonder Woman

-1

Buffy

Buffy takes care of the vampires in her television series

-1

Irma

A war dog who rescued people that were trapped under blitzed buildings in London during the second World War

-1

Tigra

A comic book crime fighter

-2

Mulan

Disguised herself as a man to go to battle against the Huns

-2

Rosa

For Rosa Parks who sparked the Civil Rights Movement

-3

Clara

For Clara Barton, a nurse who treated the injured on the front lines during the Civil War

-3

Diana

The alter ego of Wonder Woman

-5

Harriet

In honor of Harriet Tubman who escaped slavery and helped others to freedom through the underground railroad

-6

Coretta

Coretta Scott King, known as the first lady of civil rights
Dogs with Hero Names
Cadence
Male
American Bulldog
Columbus, MS
My dogs' name is inspired by the Army training, they call Cadence. I've been around military life since 1981. I love the Cadence song they do, when they are marching. They would be singing left, right, left.That was the first name I thought of when i got him. He was eating and he go left, right, left to each bowl. I thought of that name right then. He's 3 years old.q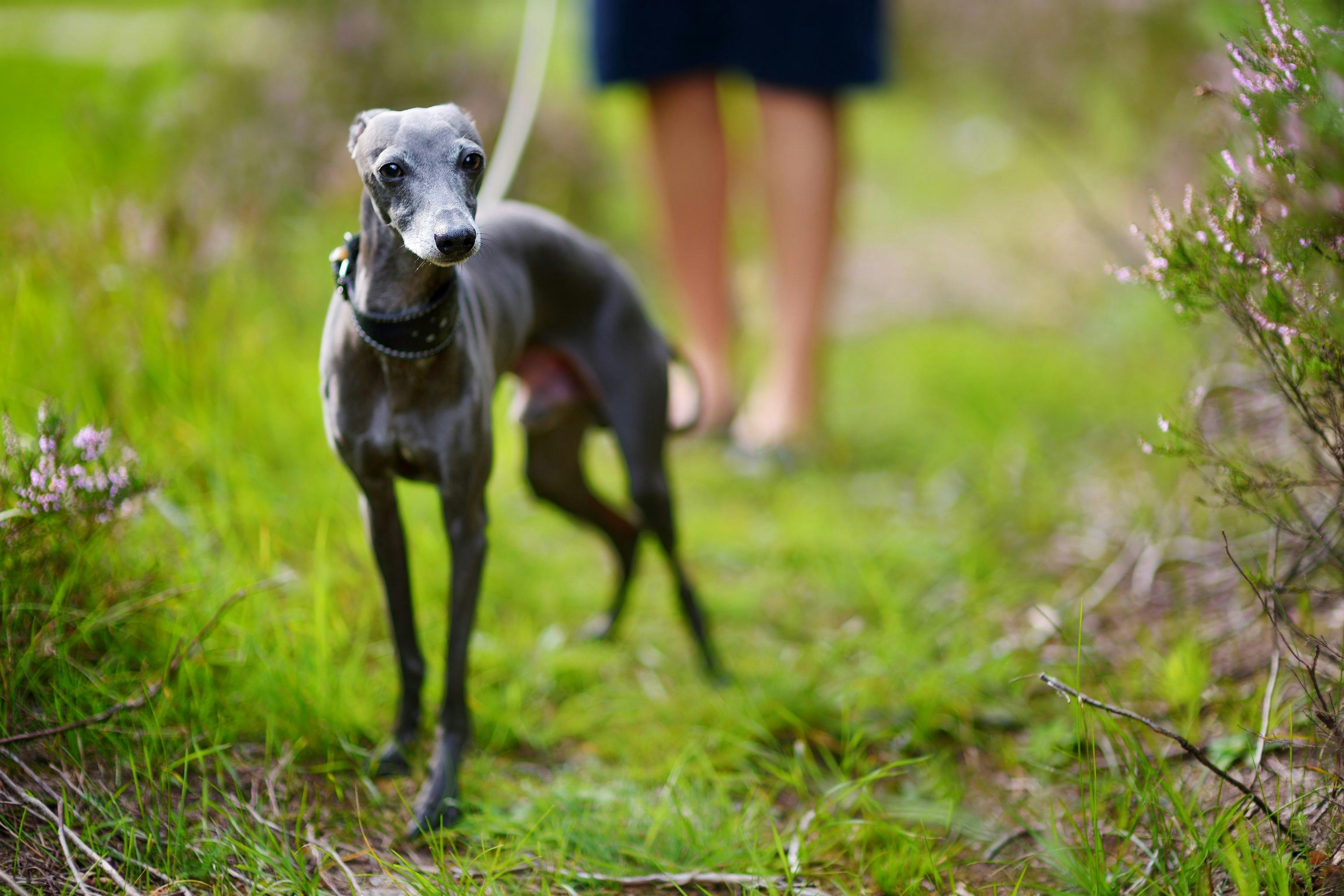 Flash
Male
Greyhound
New Haven, VT
Personality
Hyper
Active
Playful
We named our puppy Flash after the DC superhero. We adopted him as a puppy, and he has always loved to run and play. He either goes on a run with me, or spends time at the dog park and plays fetch. He's super fast and likes to run laps around the other dogs that can't keep up! "Flash" ended up being the perfect name for him, and it's always fun to meet fellow DC comic lovers when we take him out!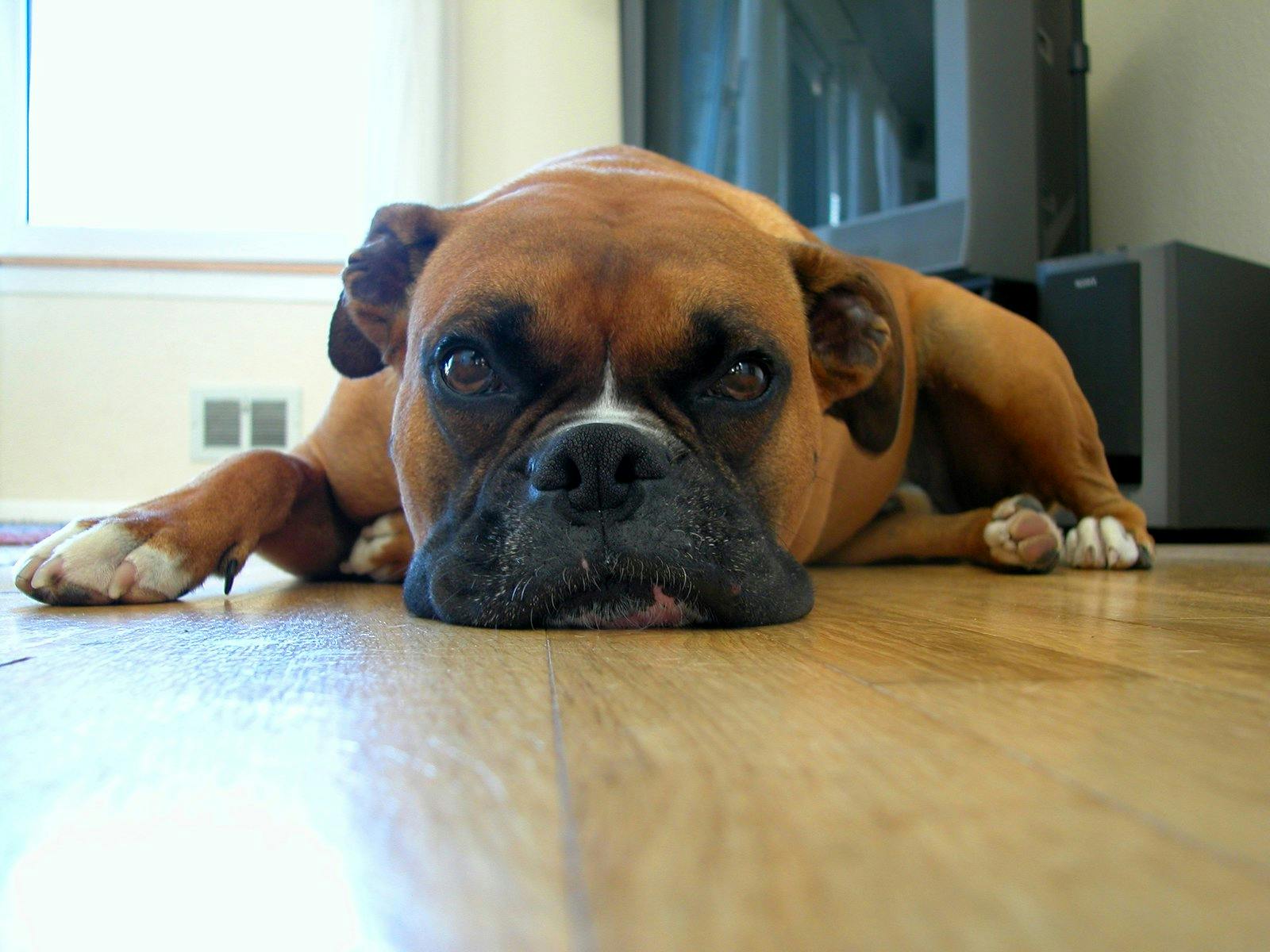 Kent
Male
Boxer
Denver, CO
Personality
Intelligent
Devoted
Brave
Confident
We named our Boxer puppy Kent after my favorite super hero Superman's true identity Clark Kent. Boxers are a strong breed and we thought this name was fitting since Superman is the "Man of Steel".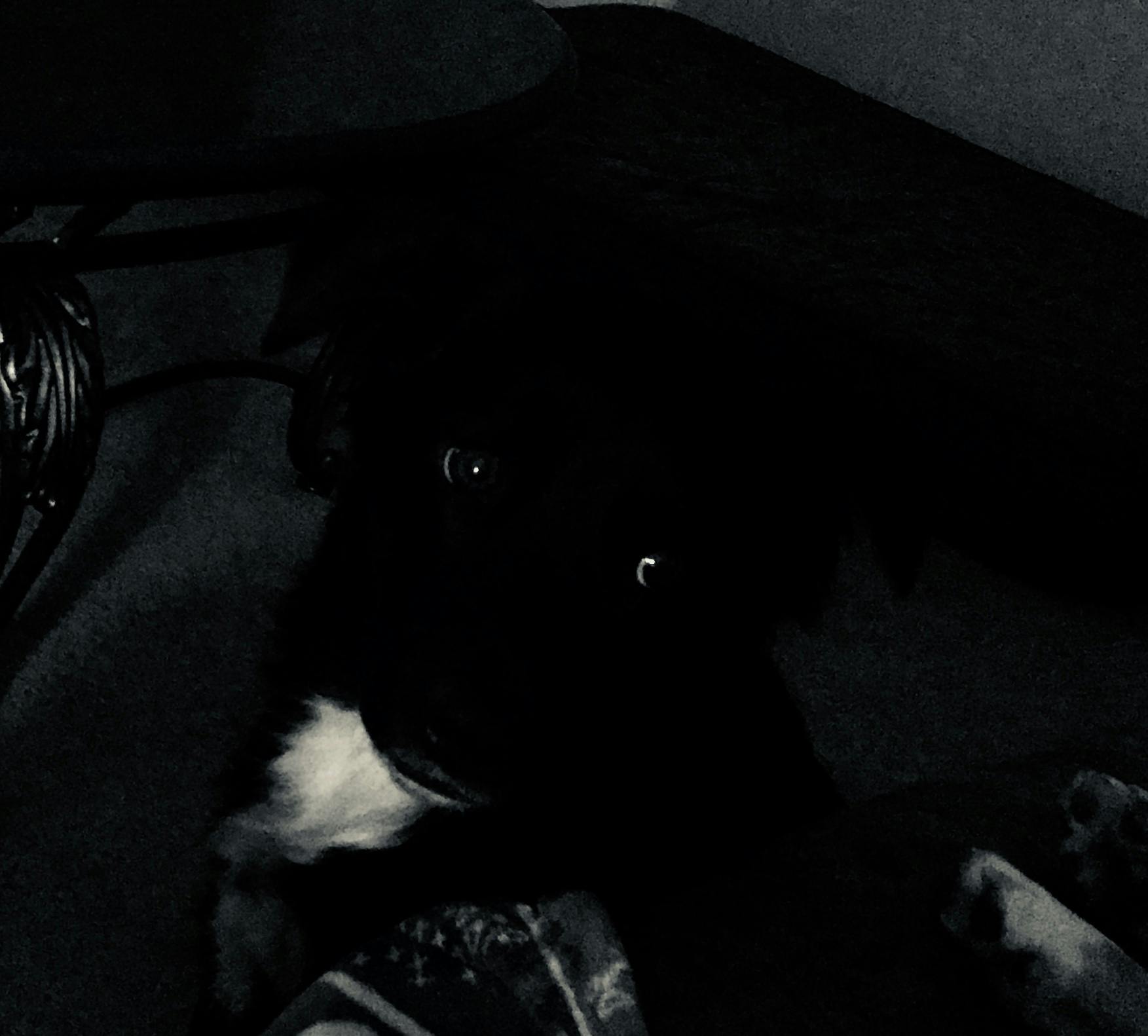 Anna belle
Female
Border Collie
Columbia, SC
We adopted her as Anna belle
Loki
Male
Siberian Husky
Chesapeake, VA
We named him Loki because he is a husky and the villan Loki is, well you know.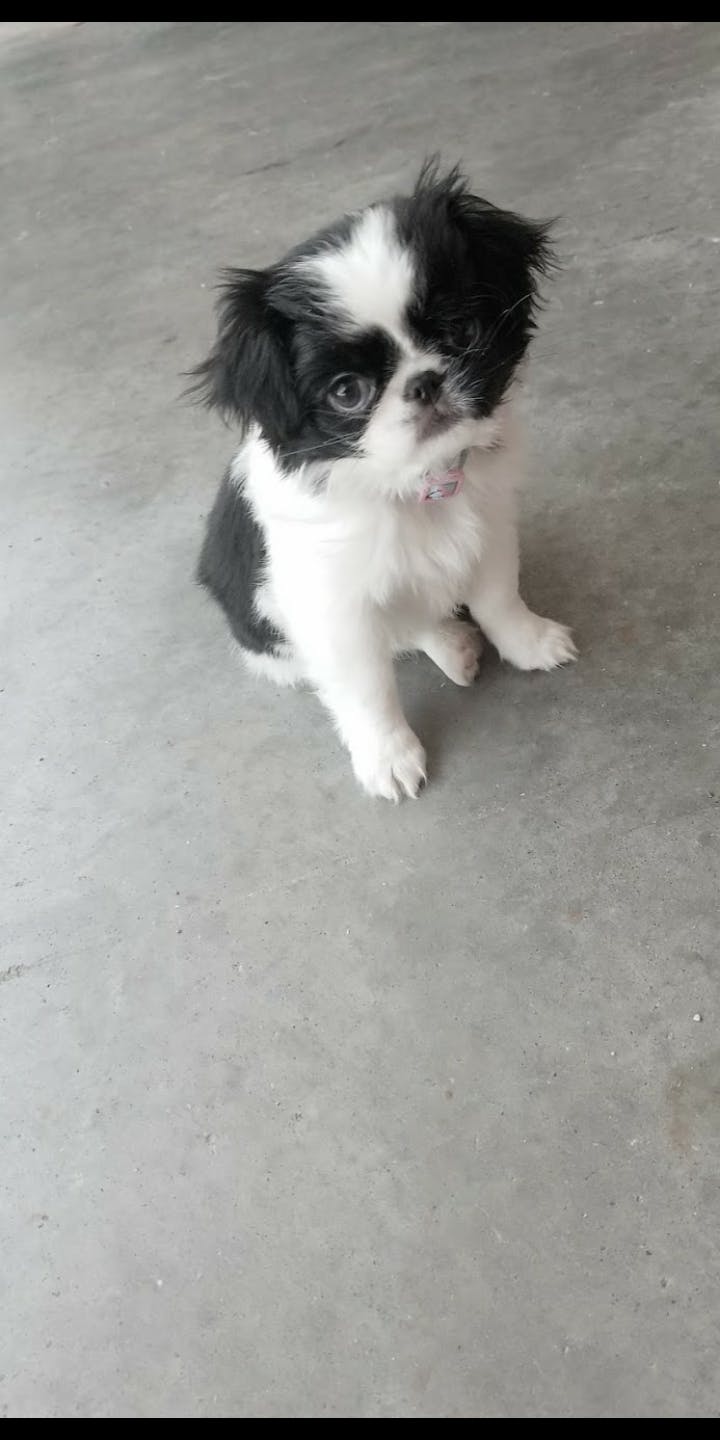 Kara
Female
Japanese Chin
Springdale, MT
Personality
Very Friendly
I named her Kara after Kara Zor-el/Supergirl my favorite superhero