Introduction
Are you a free spirit filled with passion and love for everything in the world? If you have the heart of a hippie then you might want to name your beloved four-legged pooch after the subculture of the 1960s that made flowers, peace, free speech, women's rights, the sexual revolution, marijuana, unconventional music, love, and freedom a counterculture movement. From the late 1960s to the 1970s was the era of the hippie but even today it lives on, especially in areas like Oregon, California, and many other liberal/left leaning areas of the country.
Hippie Names in Pop Culture
Featured Famous Hippie Dog
Scooby
Although it's hard to focus on just one dog that reflects the hippie freedoms, there is a particular canine character that stands out. The animated cartoon 'Scooby Doo, Where Are You' made its debut in 1969 and continues to be popular today. It focuses on a large Great Dane named Scooby Doo, his owner Shaggy, and his would-be sleuth teenage friends. The cartoon television series would spin off into motion pictures and develop a loyal following of fans.
Shaggy, Scooby's owner, drives a colorful van and tends to be a bit of hippie himself. Although the cartoons only elude to Scoobie and Shaggy being hippies in subtle ways, the motion pictures that were developed by Warner Bros several decades later more heavily portray the duo as free spirits. The mystery van would play reggae music and smoke would waft out when Scooby and Shabby would climb out of it.  Combine the hippie undertones of the van with the fact that Scooby and Shaggy are always hungry and most people grasp the show's subtle hippie vibe clues.
The character Scooby Doo was developed by writers Joe Rudy and Ken Spears. He was originally thought to be more of a sidekick to the teenagers who solved mysteries. However, the bongo-playing canine quickly won the hearts of the audience and the show started to evolve around him. Scooby's unusual speech pattern is one of the main things that won over audiences. The dog can talk but he perpetually places 'Rs' in front of his words. He introduces himself as "Rooby-Rooby-Roo".
Although large, Scooby often has the moves of a much smaller, agile breed. He was created with a fully prehensile tail, which dogs do not truly have. However, his unique tail has gotten the gang out of many jams.
Scooby's appearance is that of a lumbering gentle giant. He is all brown with a few black spots. His hallmark collar is blue and yellow with a boldly emblazoned 'S' tag. There is little doubt that his appearance is appealing, especially to children. Throughout the decades, the unique dog's likeness has been recreated in a wide array of toys, stuffed animals, pillows, bedding, and clothing.
Scooby's personality is that of a lovable goof. He has a cowardly streak but when his friends truly find themselves in a dangerous situation the big dog rallies and saves the day.
Hippie Dog Names
The hippie movement was about empowering the youth in America. It took hold on college campuses across the United States. Many were fed up with the politics of the day and they vehemently protested the Vietnam War. The Haight-Ashbury part of San Francisco and the East Village of New York City became a couple of the hot spots in the nation for hippies to converge. 
The hippies of the era wanted to focus on a true cultural movement and steer away from politics. Their slogan, "Make love, not war" quickly become the mantra of all things hippie. They stood up for peace and love for everyone and everything. Their entire ideology stood out in stark contrast to the toxic war mentality and stifled freedoms of the times.

The youth of America started dropping out of school and hitting the roads to join other like-minded individuals in the pursuit of finding themselves and discovering who they were from a spiritual standpoint. Many hippies even headed to India and Pakistan to explore and trek the infamous Hippie Trail. The young hippies objected not only verbally to the repression of the earlier generations, but also physically they stood out. They grew their hair long, donned blue jeans, colorful shirts, openly smoked marijuana, rejoiced in rock music, showed public displays of affection, wore flowers in their hair, and displayed peace signs. Many opted to go barefoot. Their automobiles they typically painted in outlandish psychedelic colors.
Many hippies had four-legged sidekicks that tagged along on their adventures. Their beloved dogs were just as much a part of their lifestyle as anything else.
If you miss the bygone years of your youth as a hippie or you are simply a young Bohemian who still clings to the hippie persona, picking a name for your canine to reflect your interests should not be too difficult.  There are many tags and monikers associated with the historic time that would be a fantastic name for your pooch.
Votes
Name
Vote
4

Sage

The fragrant evergreen shrub

2

Jimi

Refers to the rock musician Jimi Hendrix

2

Hendrix

Refers to the rock musician Jimi Hendrix

1

Dusk

A top name for boys in the late 1960s

1

Marley

As in Bob Marley

1

Indigo

A common name in the 1960s for babies

1

Karma

The cosmic theme of what goes around comes around

1

Nirvana

Refers to being peaceful

1

Jackson

Refers to the singer Jackson Browne

0

Bob

Refers to Bob Marley

0

Peace

One of the main things that hippies stand for

0

Leaf

A common hippie name

0

Phoenix

The mythical Egyptian bird

0

Jerry

After Grateful Dead's Jerry Garcia

0

Skye

The world outdoors and all it offered under the sky

0

Zappa

After Frank Zappa, musician

0

Krishna

A Hindu name

0

Alchemy

Refers to being magical

0

Quest

Refers to the quest of bettering yourself

0

Rebel

Rebelling against something was often seen

0

Wolf

Short for the name Wolfgang.

0

Cedar

A tree to be enjoyed outdoors

0

Pine

A tree to symbolize the joy found in nature

0

Oak

The oak tree offers wonderful shelter

0

Indio

A desert town in California

0

Rock

Refers to rock and roll

0

Morrison

Jim Morrison of the Doors personified peace and love

0

Benjamin

Refers to Dr. Benjamin Spock

-1

Arlo

Refers to activist and musician Arlo Guthrie
Votes
Name
Vote
3

Rain

Refers to a rain shower offering a cool break

2

Sparrow

Refers to the bird and its freedom

1

Juniper

A hardy ornamental tree

1

Moon

Refers to the peaceful sight of the moon

1

Celestial

Refers to the stars

1

Autumn

As in the glorious season

1

Sunny

A favorite name in the hippie era

1

Breeze

Like the wind and the freedom of movement

0

Summer

A common hippie name

0

Sequoia

Like the great tree

0

Light

Refers to sunlight and warmth

0

Gypsy

A free spirit

0

Harmony

Refers to being at peace

0

Nature

The great outdoors

0

Meadow

A flower and grass area

0

Dawn

Time of day

0

Janis

Refers to rock musician Janis Joplin

0

Clover

A plant that covers the fields

0

Joan

Refers to Joan Baez

0

Jane

As in Jane Fonda

0

Rainbow

Like a rainbow gracing the sky

0

Carly

Refers to Carly Simon

0

Blossom

Like the flower, a popular name in the era

0

Topaz

Like the gemstone

0

Heaven

Refers to heaven and peace

0

Paradise

Heaven will offer paradise

0

Infinity

Goes on forever

0

Essence

The essence of happiness

0

Cayenne

Like the pepper

0

Serenity

Refers to being peaceful

-1

Orion

Refers to the star constellation
Community Dogs With Hippie Names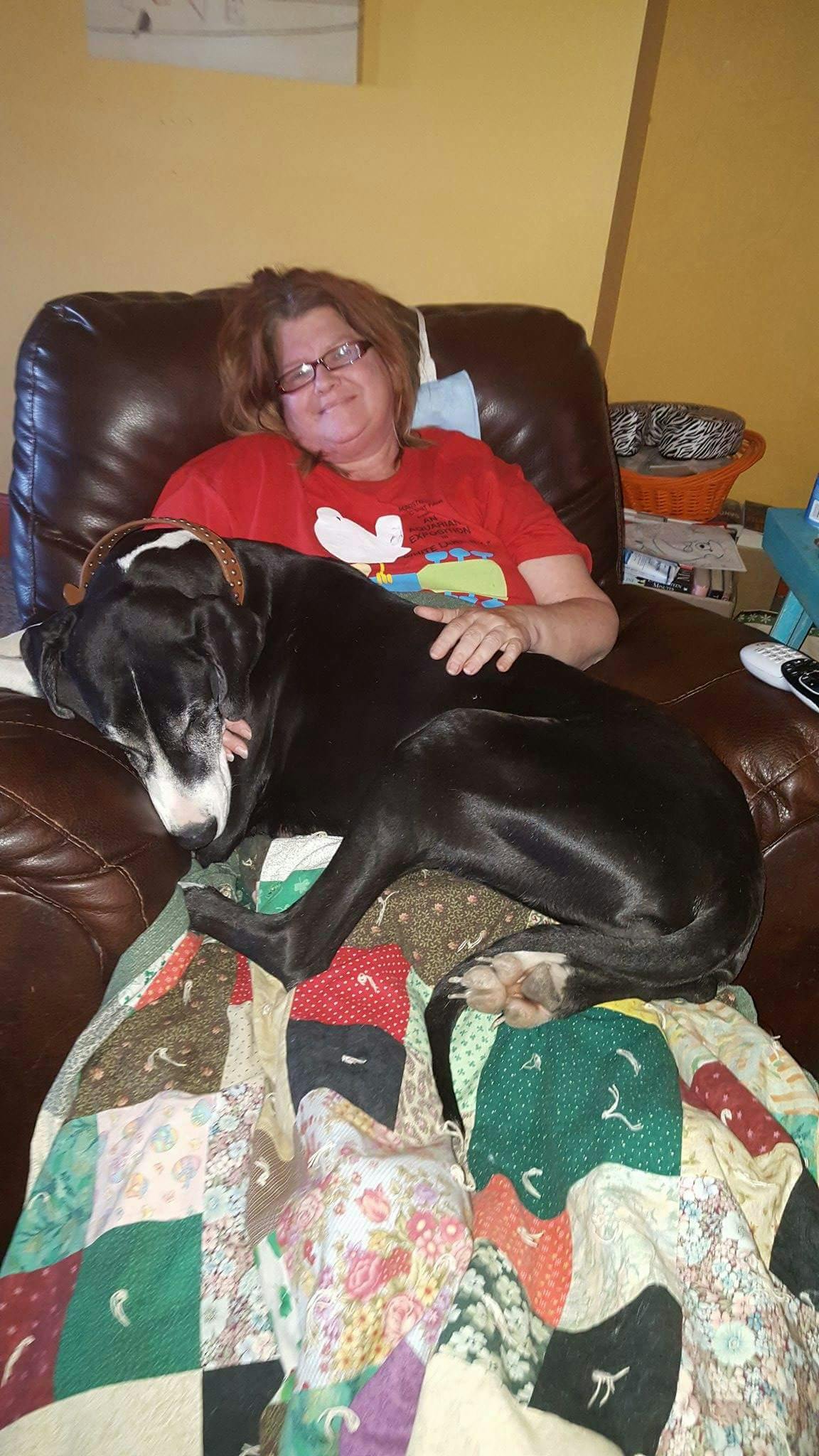 Phyllis
Female
Great Dane
Thomson, IL
I like old fashion names for my dogs. Her name was Poo. Ugh... why would some one name their dog after a body elimination process.