Introduction
When it comes to life, fantasy or otherwise, few things are as exciting as magic, the supernatural call to control things far beyond our wildest imagination. The concept stretches from what some to perceive to be nearly attainable, like that of clairvoyance or telekinesis, to that of the truly fantastical, such as controlling the earth's four main elements, water, fire, wind, and water. Whatever the case may be, at its heart, magic is mystical and awe-inspiring, and for some, a lifelong fascination that has likely led you here, to a place where we can hopefully help inspire you to find a suitable name for your equally inspiring dog. 
Magical Dog Names in Pop Culture
Featured Famous Magical Dog
Fang
When it comes to mythical dogs, most pale in comparison to Fang, Hagrid's massive, yet faithful companion in the Harry Potter series. 
In the books, Fang is actually described as being a boarhound, better known as a Great Dane, but in the films is portrayed solely by Neapolitan Mastiffs. Surprisingly enough, while breeds of that size are rarely popular enough to readily find, the producers of the film were not only able to find one to play the part of Fang, but a whopping seven, each of which is featured selectively throughout the film series, many of which went on to do small television appearances for the parts they played. 
To get them ready for their parts, each dog was trained for specific actions that needed to take place on screen, such as lowering their heads and barking on command. But of course, many of them were untrained to begin with, so head trainer Julie Tottman had to start with the basics, such as sitting, laying down, staying and hitting specific marks so they stand in the proper spots within the framing of the shot. 
To get them to bark on cue, she used positive reinforcement by putting a see through fence or gate between her and the dogs, then allowing them to get excited as she backed away, and rewarding them with treats when they responded with appropriate barking. Of course, it didn't hurt that many of the dogs already enjoyed barking, so it was just a matter of getting them to do so (and not to do so) at the appropriate times.
But working the behind the scenes was only half the magic, if not less, as their on-screen presence and context within the stories are what really made them come to life. 
Within the Harry Potter series, Fang's character is often featured in many important moments and despite being non-magical, reinforces a dog's status as one of the most loyal friends a person (or wizard) could ask for. When Harry and Draco Malfoy must help Hagrid by descending into the Forbidden Forest on their own, Fang accompanies them before re-appearing near Hagrid to alert him that the boys are in danger. He later joins Harry and Ron in the Forbidden Forest again when they must go meet Aragog, whose children nearly eat them. He also shows the depth of his character when Buckbeak is reviewed by the Ministry of Magic by taking on a convincingly solemn look. When Delores Umbridge and the Ministry Wizards eventually attempt to attack Hagrid, it's also Fang who steps in front of a Stunning Spell to save his master. When Hagrid casts the opposing wizards away, he carries the stunned Fang off with him. 
While he may not have been magic himself, Fang's place in the magical world is cemented numerous times throughout the series and with it, the timeless and unshaken notion that dogs, regardless of the world they exist in, will do everything they can to provide companionship, make us laugh, and even keep us safe.
Magical Dog Name Considerations
Choosing the proper magical name for your dog has as much to do with your taste in magic as it does most anything else. Because practitioners of magic are largely mythical figures (magicians notwithstanding), it won't be easy to find similarities between your dog and those whose names you may be choosing from, so the best place to start is likely just picking your favorite wizards, mages, and sorceresses from your favorite books, television series, or films. 
You may, however, find at least some similarities, which will help narrow down the decisions or help you tailor your aim. For instance, if you have a Scottish breed, there are numerous famous Scottish "wizards" to choose from, such as William II de Soule or if you want to be clever, Scot, as in Michael Scot, the ancient scholar/priest. If they happen to be a bearded breed, choosing Lo Pan, Gandalf, Dumbledore, Merlin or even Tim would be great choices, given each wizard's notable beard. 
Sometimes working with quirks can be just as fun. If your pup tends to make things magically disappear, find a favorite wizard or magician with those abilities that has a great name, such as Copperfield or Houdini. 
Whatever you choose, spend a little time making a list of your dog's strongest traits, then see if any of them translate to your favorite magic-performing character, as this will surely provide a bit more depth, clarity, and fun to your naming process.
Votes
Name
Vote
3

Crimson

After the Crimson King from Stephen King's Dark Tower series

1

Merlin

One of the most famous wizards of all time; from King Arthur's court

-1

Crowley

After Aleister Crowley, who claimed to summon spirits in the early 20th century

-1

Gandalf

After Gandalf the Grey, from the Lord of the Rings trilogy and Hobbit books

-2

Albus

After Albus Dumbledore, one of the most powerful wizards from the Harry Potter series

-3

Magic

"Magic" is about as magical as it gets!

-4

Jafar

The sorcerer from Aladdin

-4

Judah

After Rabbi Judah Loew ben Bezalel, who created a golem to protect his people

-4

Flamel

After Nicholas Flamel, a real life alchemist thought to have discovered the Philosopher's Stone

-4

Potter

After Harry Potter, one of literature's youngest and most powerful wizards

-4

King

After the Crimson King, one of Stephen King's most powerful villains

-5

Count

After the Count of St. Germain, who claimed he could control nature

-5

Scot

After Michael Scot, a wandering scholar and priest from the 1200s known for fighting demons

-6

Burton

After Lance Burton, Vegas famed magician

-6

Copperfield

After David Copperfield, a famous modern magician

-6

Houdini

After Harry Houdini, one of the world's most famous magicians

-6

Warlock

A person with powerful magical abilities

-6

Wizard

A generic name for a magical being

-6

Bigby

An archmage from Greyhawk, Dungeons and Dragons

-6

Tim

After the ridiculous sorcerer Tim from Monty Python's The Holy Grail

-6

Prospero

From Shakespeare's The Tempest

-6

Elric

After Elric of Melniboné, from the Elric saga of books

-6

Dumbledore

After Albus Dumbledore, the headmaster of Hogwarts

-6

Germain

After the Count of St. Germain, an 18th century courtier who claimed to have magical powers

-6

Elminster

After Elminster Aumar, who originated from Dungeons and Dragons

-6

Dr. Strange

One of the most powerful figures in the Marvel Universe

-6

Dresden

After the magical Harry Dresden from The Dresden Files

-7

Shaman

Someone with the access to the world of good and evil spirits

-7

al'Thor

After wizard Rand al'Thor, the Dragon Reborn

-7

Rand

After Rand al'Thor, the wizard from The Wheel of Time
Votes
Name
Vote
4

Willow

After Willow Rosenberg from Buffy the Vampire Slayer

0

Bacon

After Roger Bacon, a 14th century monk known to work magic with intellect

-1

Lo Pan

After David Lo Pan, sorcerer from Big Trouble in Little China

-1

Genie

The magical genie from Aladdin

-1

Sauron

After the all-powerful warlock from Middle-earth

-1

Faust

A magical figure from German legends

-1

Bezalel

After Rabbi Judah Loew ben Bezalel, the magical chief Rabbi of Poland in the 1590s

-1

Soule

After William II de Soule, a Scottish noble who supposedly knew black magic

-1

Pug

A wizard from The Riftwar Saga

-1

Majere

After Raistlin Majere, created by Margaret Weis in the 80s

-1

Raistlin

After Raistlin Majere from the Dragonlance book series

-2

Henning

After Doug Henning, who resurrected magic as a theatre-style art

-2

Magus

A magical priest of ancient Persia

-2

Mage

A practitioner of magic

-2

Zatanna

The powerful sorceress from DC Comics

-2

Wayward

After the Wayward Sisters from Shakespeare's Macbeth

-2

Nystul

A royal magician

-2

Dramij

A summoner from Dungeons and Dragons

-2

Thulsa

After Thulsa Doom from Robert E. Howard's Delcardes' Cat

-2

LeFay

After the powerful sorceress Morgana Le Fay, from Arthurian legend

-2

Kelley

After Edward Kelley, who could supposedly talk to angels and demons

-2

Dee

After John Dee, an advisor to Queen Elizabeth interested in contacting angels and demons

-2

Aumar

After Elminster Aumar, the wizard of the realms

-2

Allanon

From the World of Shannara

-3

Morgana

After Morgana Le Fay, the nemesis of King Arthur and Merlin

-3

Yoda

From Star Wars and yes, the Force is magic

-3

Glinda

After Glinda the Good Witch from the Wizard of Oz

-3

Aleister

After Aleister Crowley, who performed magic his entire lifetime

-3

Shem

After Rabbi Hayyim Samuel Jacob Falk, aka Baal Shem, who could supposedly transport items amongst other skills

-3

Baal

After Baal Shem, also known as Rabbi Hayyim Samuel Jacob Falk
Community Dogs With Magical Names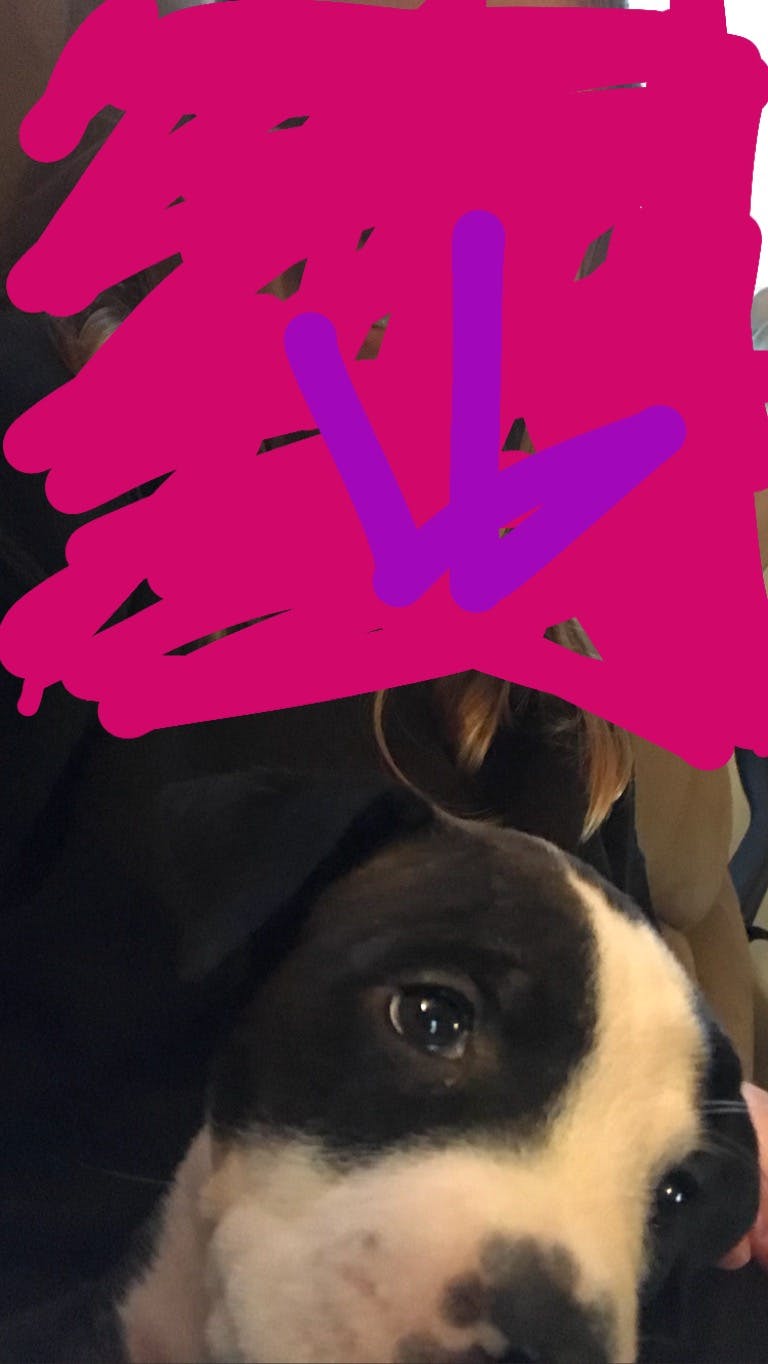 Lunar
Female
Pit Bull
Gulf Shores, AL
He kept looking at the moon so I said how about lunar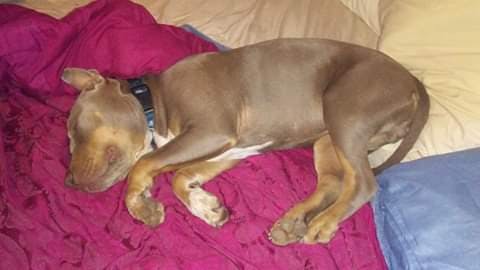 Odin
Male
American Bully
Las Cruces, NM
Loving you always. Protective, can be mischievous to. Very loyal to me and my family.